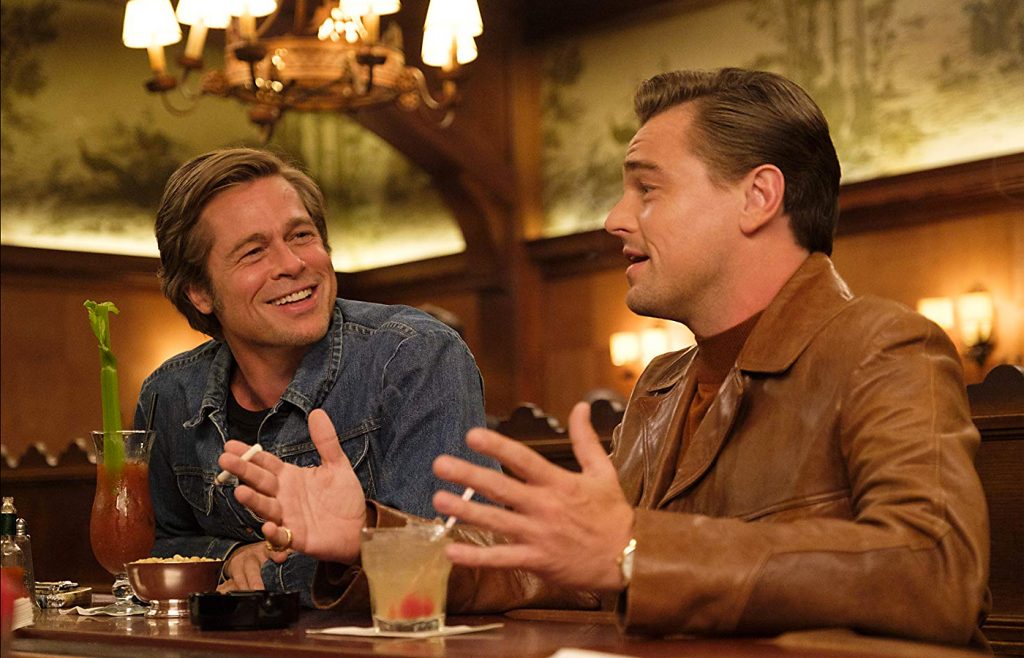 Writer and director Quentin Tarantino's ninth film, Once Upon a Time in Hollywood, showcases his love of Hollywood in the 1950s-60s—the era he grew up in—that has inspired and informed his own filmmaking. It also brings together two of Hollywood's most famous leading men: Leonard DiCaprio and Brad Pitt.
The story takes place in 1969 during the height of the hippie era, a transition time for both the country and Hollywood. The production is replete with L.A. scenes and the cars, films, shows, and music from the era along with the ominous presence of the infamous Manson family.
The film's uneven pacing could have benefited from being edited to a tauter, less self-indulgent length (runtime is 2 hours and 45 minutes), but it features many memorable scenes, eventually building to a terrific and characteristically (for Tarantino) violent climax—but not at all the one you're expecting!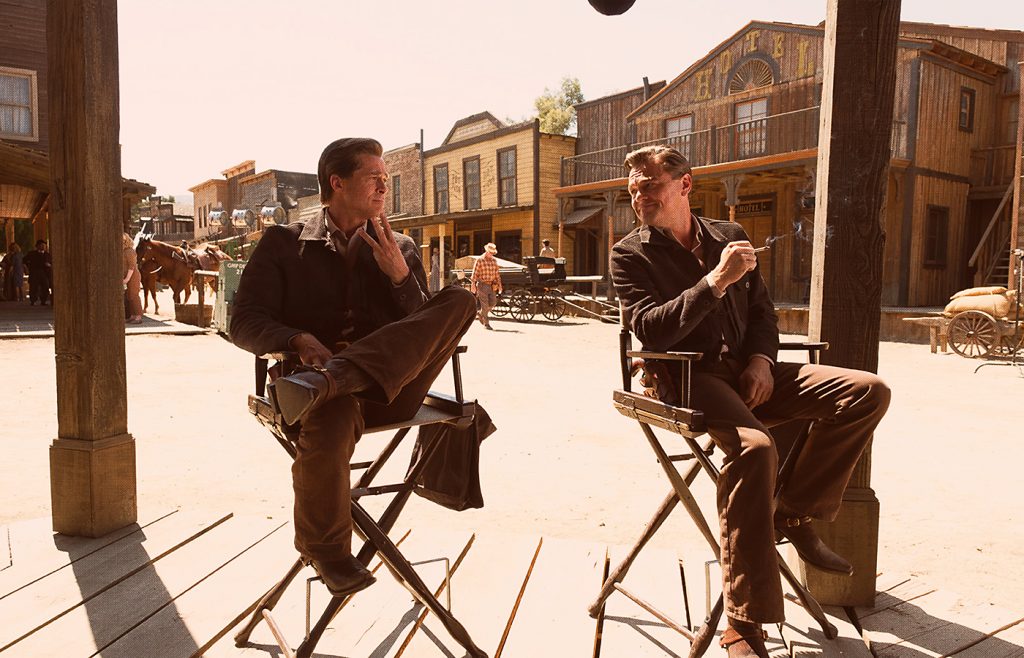 Rick Dalton (DiCaprio) is a former TV western star whose career has been on a downward trajectory for some time. Equally past his peak is his former stunt double and best pal Cliff Booth (Pitt), who has devolved into the role of Dalton's driver, handyman, and gofer. Their friendship is genuine but complicated by the uneasy tension of being boss and employee. The alcoholic Dalton is still auditioning for roles but struggling with his sense of failure, whereas Booth, a prideful but quiet man, is more resigned and philosophical about the stings of humiliation he must tolerate.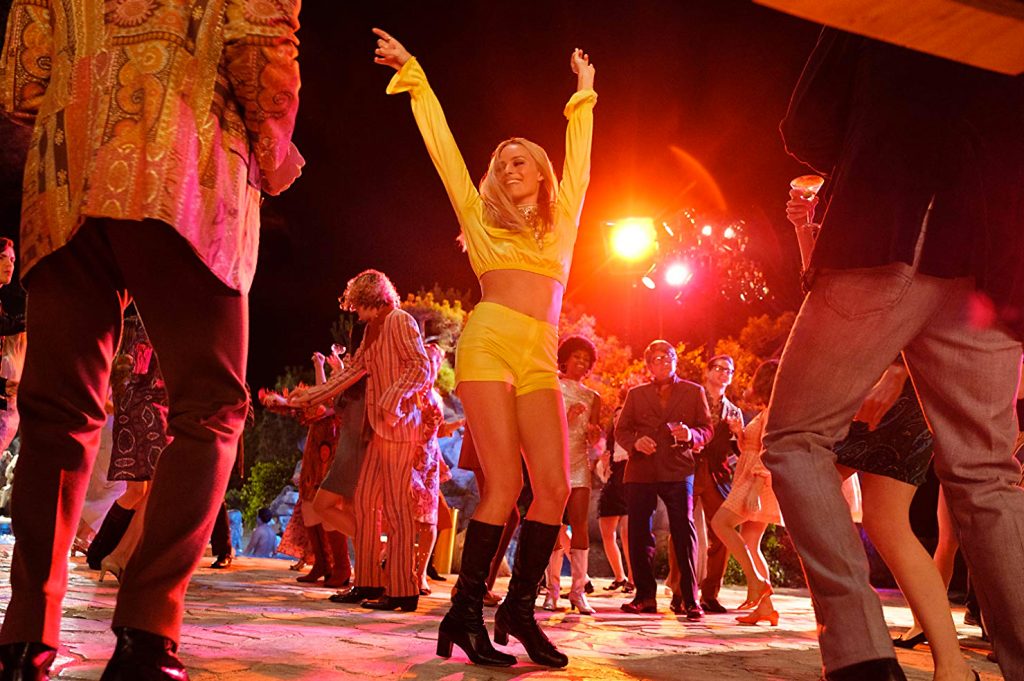 As the two friends navigate a challenging year, their lives intersect with Charles Manson's hippie cult. One of the most interesting segments is when Booth gives a hitchhiker a ride to the ranch where the cult members reside—a dusty, desolate scene of lost souls. Because Dalton's house is next door to the home of Roman Polanski and his wife, actress Sharon Tate (Margot Robbie), a foreboding sense of disaster hovers over the movie.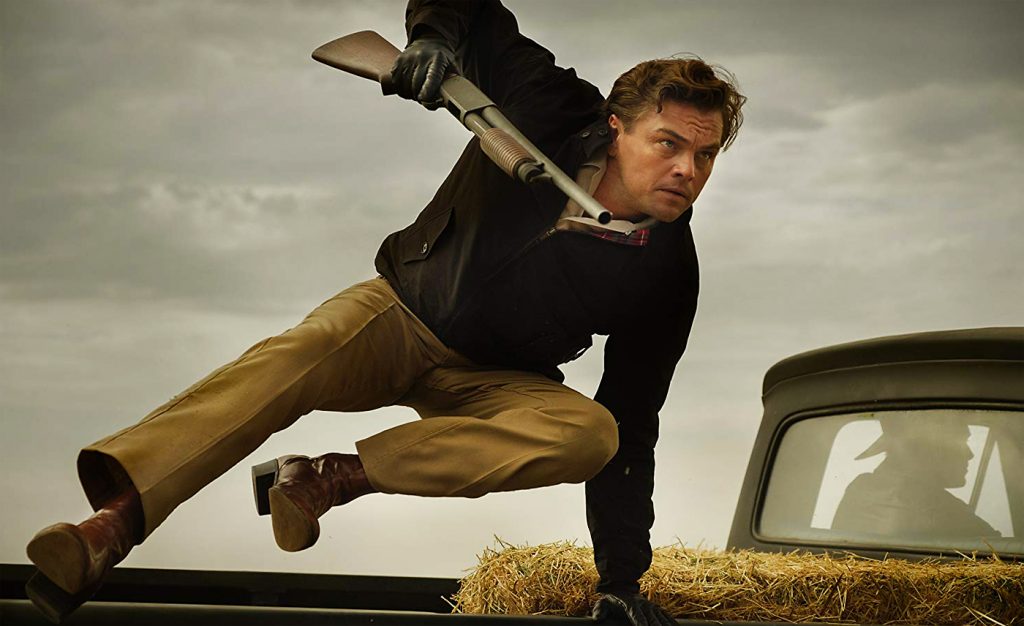 However, too much of the movie is spent on Tate's storyline, which is more a drag than an enhancement to the plot, especially since she's such a vapid character. There are also scenes of Dalton on film or on set that needed to be shorter or fewer, but on one movie set, DiCaprio as Dalton is absolutely riveting.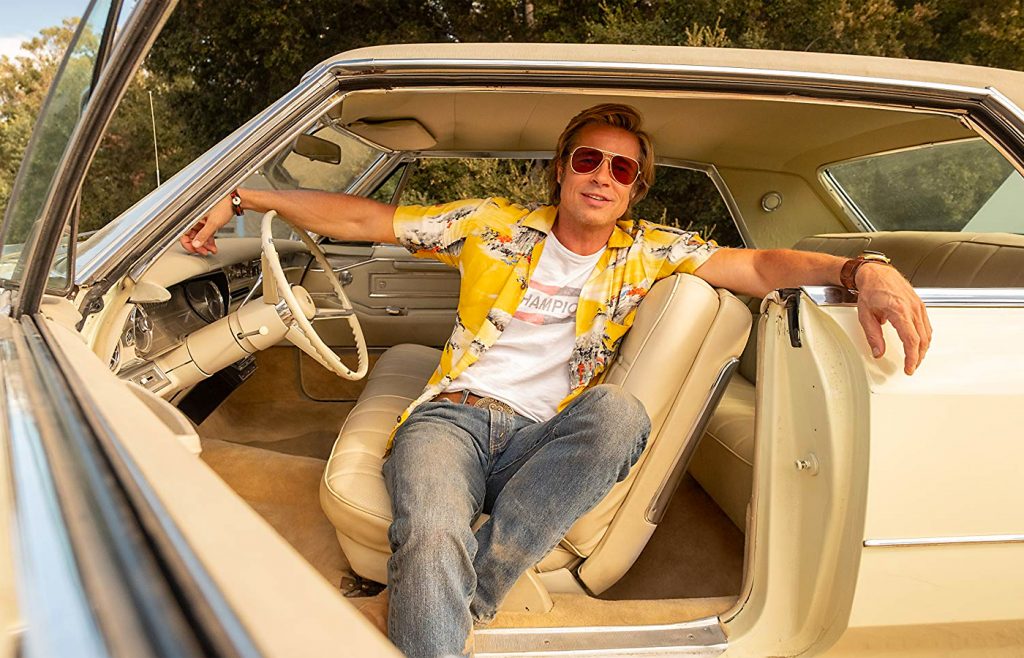 DiCaprio is a marvel to watch: narcissistic and insecure, drinking and raging, despairing yet obsequious, erratic but at times brilliant. Dalton is the showier role, while Pitt's Booth is understated yet revealing self-assurance and kindness. A deliberate distraction is Booth's sex appeal, of which Pitt still has plenty, although his one shirtless moment is completely gratuitous! The scenes in which Booth unleashes physically are exciting, as we get a glimpse of his prowess as a stuntman.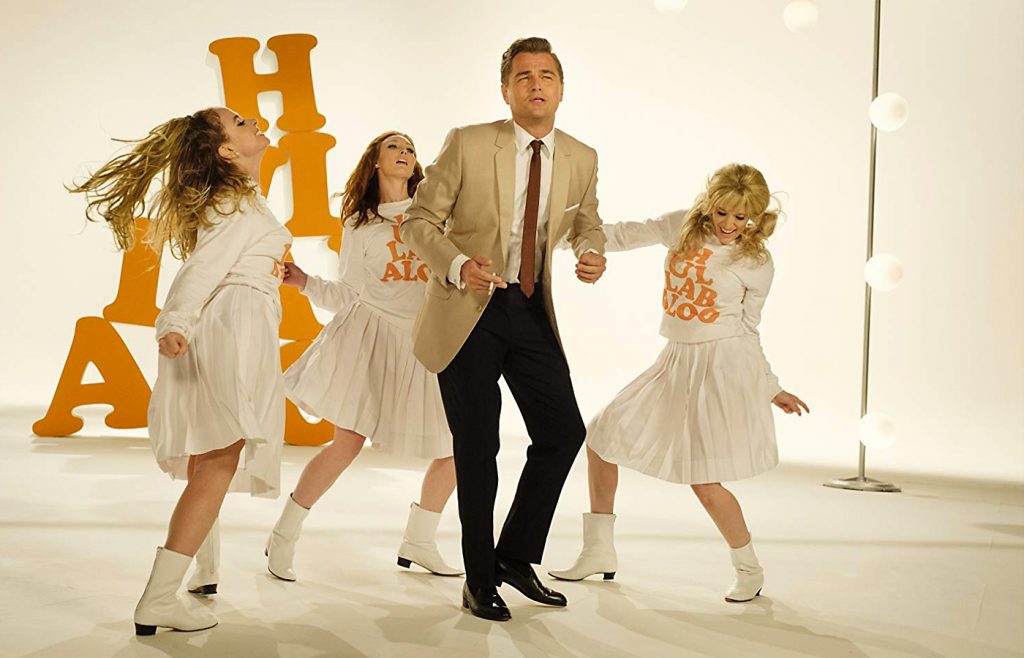 Aside from Dalton, Booth's only other relationship seems to be with his dog. Both men embody the cowboy aesthetic of the 1950s, walking as if they'd actually spent their lives riding the range and gun slinging rather than play-acting cowboy characters. There are numerous shots of feet, from Dalton's and Booth's worn boots, to the flashy mod boots of Tate, to the dirty bare feet of the hippies. What those shots are supposed to mean is a question I have—perhaps showing that all these looks are artifice or that all these characters are hitting bottom? It was puzzling.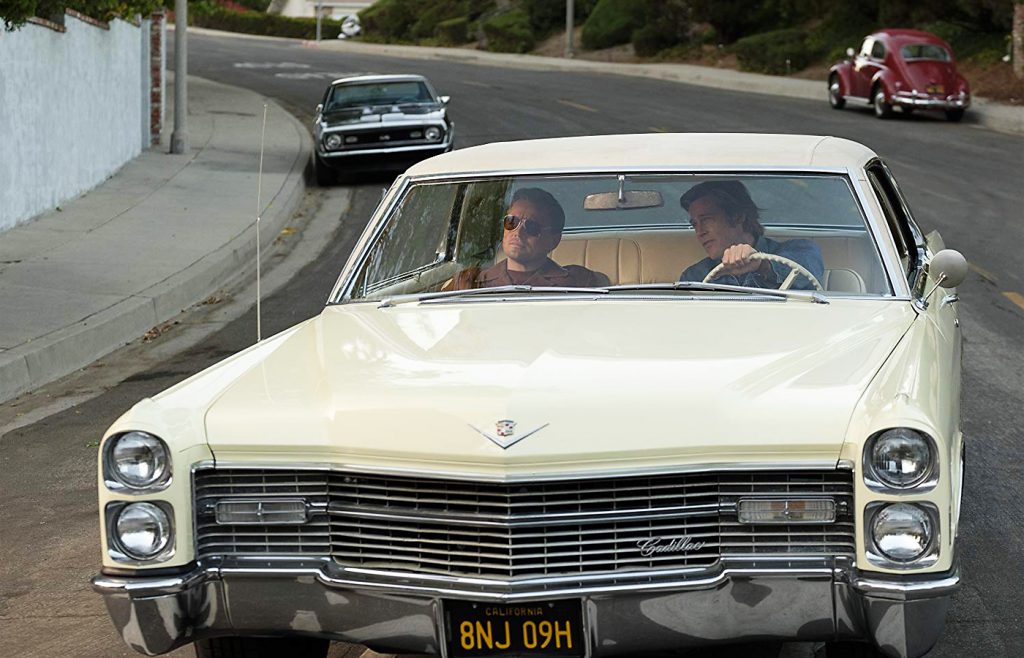 Other actors in this film, some of whom have been featured in other Tarantino films, include Al Pacino, Bruce Dern, Kurt Russell, Timothy Olyphant, Dakota Fanning, Luke Perry, and Margaret Qualley.