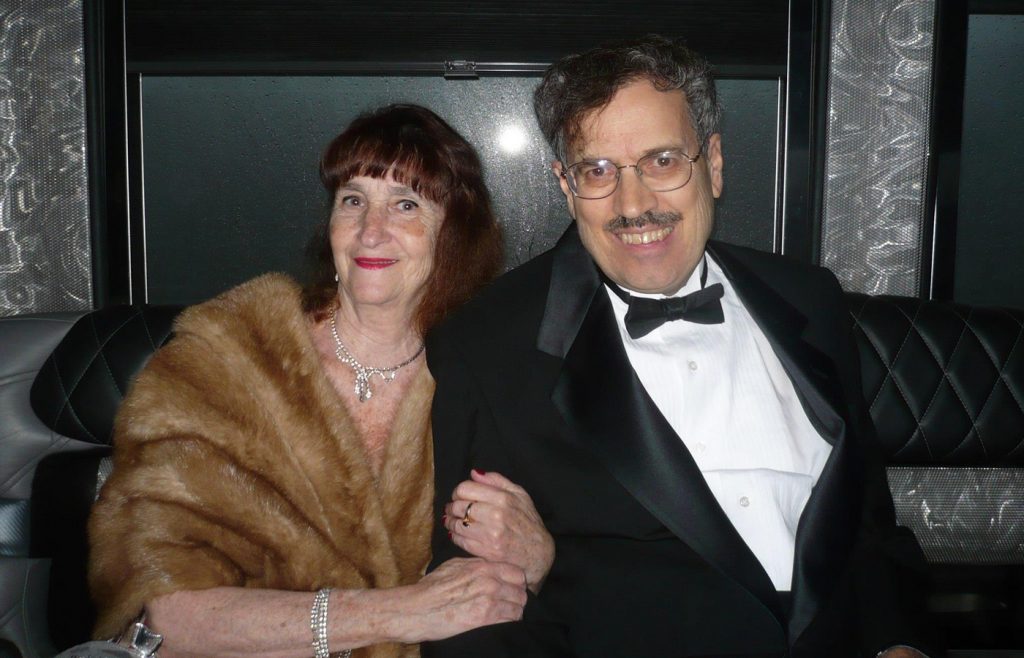 The jazz duo My Romance and friends present a special fundraising concert for the Sondheim Center of Performing Arts in Fairfield on Thursday, August 22, at 7:30 p.m. While the concert is free, a goodwill donation is encouraged, and a complimentary My Romance CD will be given for all donations over $10.
My Romance jazz duo recreates the nostalgia of an intimate piano bar of a bygone era. Bandleader and violinist Arlene Schar Leffler and her husband, multi-instrumentalist and vocalist Dr. David Leffler, bring to life a repertoire spanning Frank Sinatra, Chet Baker, Duke Ellington, Antonio Carlos Jobim, and the Beatles. For this concert, My Romance will be joined by local favorite Fred Swartz on drums, and special guest US Air Force bassist Bob Wilson from Peoria.
The first set of the My Romance concert will be performed as a quartet, and the second set will feature will feature local guest artists, including the Dave Leffler Trio with Bill Vesely on flute and Tim Laughrin on bass; trumpeter Paul Squillo; Fred Hucke on trumpet and flugelhorn; pianist Carroll Hillis; and performing as a duo, vocalist Jonas Magram and pianist Steve Hillis. The second set will end with an all-star finale, with all musicians onstage.
New to Fairfield, East Coast jazz violinist and bandleader Arlene Schar Leffler won the Lehigh Valley Music Awards in Pennsylvania for Outstanding Stringed Instrument in 2009 and 2010, and has been nominated every year since 2007. She has been playing the American Songbook jazz tunes she loves for 30 years, and has been heard around Fairfield performing with the Dave Leffler Quartet.
Dr. David Leffler has performed worldwide for nine years with the US Air Force Bands. He has a Master of Music from New Mexico State University, and has been the bandleader of the popular Fairfield jazz band the Dave Leffler Quartet for several years.
Local drummer Fred Swartz expressed his love for drums at an early age, joining his first band when he was 10. During high school, he played in the Greater Boston Youth Symphony at Boston University and the Greater Boston Youth Jazz Band at Berklee College of Music, in addition to various jazz, rock, and show bands. After college, he performed with several jazz bands in the Boston area. In Fairfield, he has played jazz with Steve Hillis, Doug Daller, and Jonas Magram, as well as in various musical theater productions.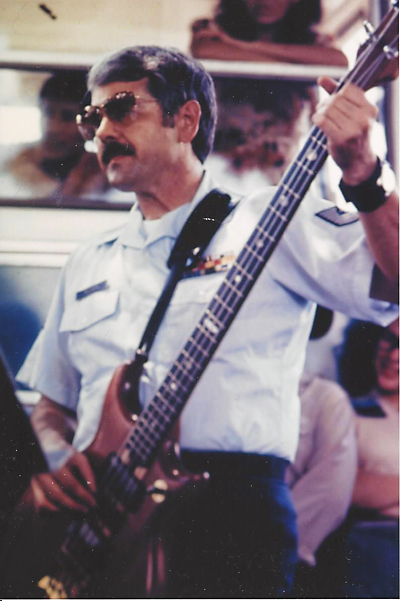 Special guest artist Senior Master Sergeant Bob Wilson, USAF (Ret.) will be performing on bass. Bob has performed with various USAF bands during his 28 years in the Air Force, including the prestigious USAF Academy Band in Colorado Springs. While assigned to the Air Force band in the Republic of Panama, Bob and David toured Latin America together, making appearances on national TV shows. Bob toured in South Vietnam with Bob Hope, has played with Doc Severinsen, and has performed for several US presidents. In his spare time Bob gigged with renowned jazz guitarist Johnny Smith, who was so impressed with his musicianship that he gave Bob one of the first Fender bass guitars. is truly honored to have Bob as their bassist for this upcoming fundraising concert.