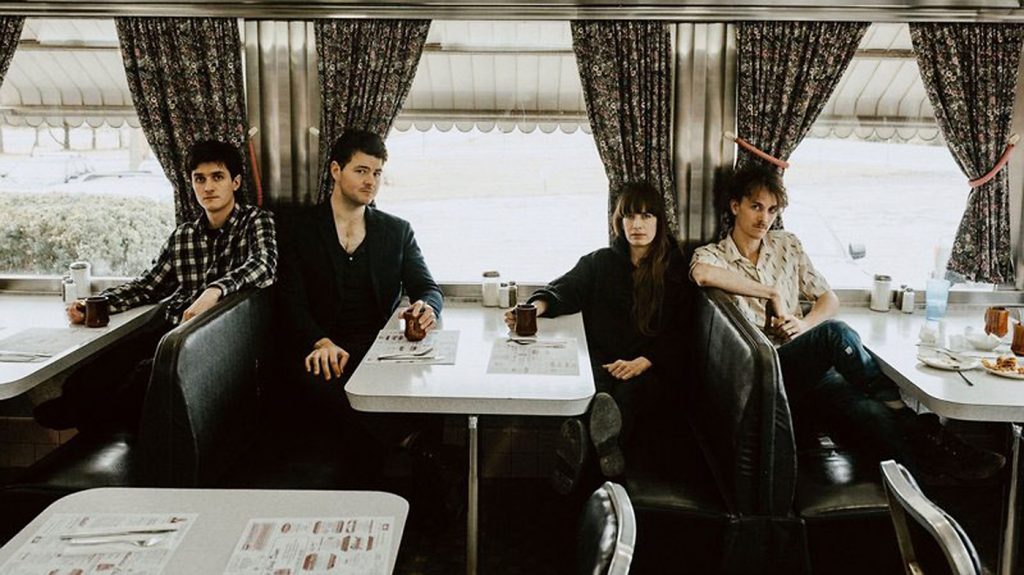 You would think James Felice would be tired of hitting the road. As a founding member of the folk-rock act the Felice Brothers, he's been playing and touring with the band for more than 13 years. The brothers have busked on New York City street corners for spare change and performed at the Bonnaroo Music & Arts Festival in front of tens of thousands.
When the Felice Brothers come to Iowa on August 15, they will perform at the Triple Crown Whiskey Bar & Raccoon Motel in Davenport, which holds fewer than 100 people.
"I can't wait!" James said excitedly from his home in Upstate New York. He doesn't judge performance venues by their size but by the enthusiasm of the audience. He said the Triple Crown venue has a reputation for drawing excited crowds, and although the band recently finished a tour out west, he's anxious to get back on the road. The Iowa gig will be one of the first of their monthlong Midwestern tour.
"I have been incredibly lucky to be able to make a living doing what I love, playing music for a living for most of my adult life," James said. "We have had some hiatuses—heck, we took off the year 2017 (but that's another story)—but since I was 20 years old, my primary way of earning a living is making music." He spoke with an earnest passion about performing.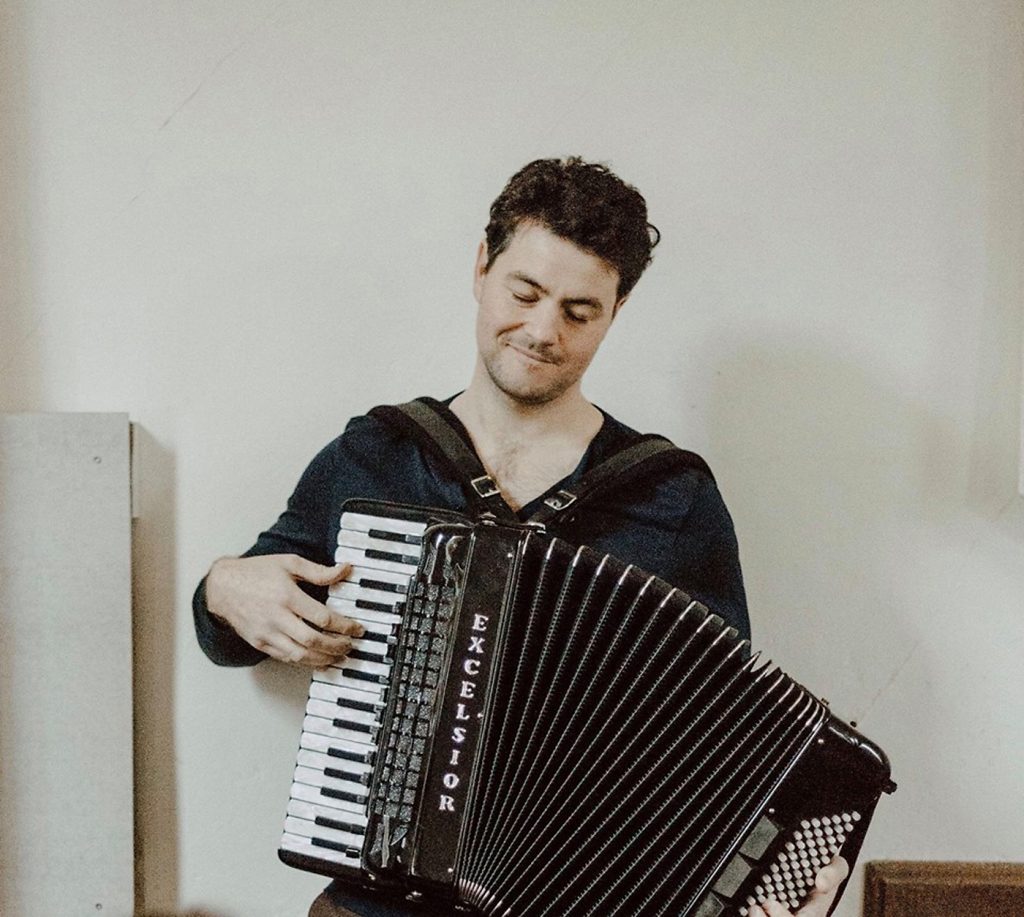 James is the youngest of the three actual Felice Brothers that have been in the band. James mostly plays the accordion. The oldest, Simone, left the band in 2009 and has played and recorded successfully as a solo act since. The middle child, Ian, has also put out music as an individual artist, but he is the primary singer and songwriter of the Felice Brothers.
The current incarnation of the band includes bassist Jesske Hume and drummer Will Lawrence. James noted that the Felice Brothers have had a rocky history, but the joy of performing live has never dimmed.
"When we first started playing and touring, we were somewhat lackadaisical. It was fun and an adventure, as if we were having some giant party," James said. "However, sometimes our fun got in the way of the music as we'd be drinking and carrying on. We're more professional about putting on a good show now. It wasn't like we had some kind of big 'aha' moment, but as time went on we saw other bands fall apart and friends no longer being able to keep it together. We gradually became aware of the importance of being serious."
James alluded to the year 2017 being the turning point, when he realized that the band could no longer take its existence for granted.
The Felice Brothers have toured with big-name acts such as the Dave Matthews Band and Conor Oberst. They have released eight official albums on several different labels over the years, with Yonder Is the Clock (2009) reaching the top 20 on the U.S. Billboard 200 chart and Celebration, Florida (2011) peaking at number 5. Their most recent release, Undress, has received positive reviews in a host of music magazines.
James noted that America has changed since the band first started making records, not to mention how much the music business itself has transformed. Several of the songs on Undress are explicitly political, but not in a conventional way. For example, the title song on the new album wants everyone in the country to take off their clothes, and even urges President Donald Trump and Vice President Mike Pence to French kiss! The jaunty music behind the lyrics suggests that although they are not serious about actually undressing, they do believe in the power of love to change things for the better. What better call to action than to make people laugh at the current insanity of the government.
Other cuts on the new record specifically address the evils of capitalism and the inequality of wealth. James said that he doesn't consider himself and the band to be activists, but they can't help but observe the world around them and comment on what exists.
Not all of Undress's songs have a critical social edge. James, who doesn't sing lead often, croons the most affecting one, "Nail It on the First Try." It's a short, quiet, mostly instrumental piece that features James on accordion and his brother Ian on piano. There are just five short lines of verse:
Move the curtain aside
I need a straight shot at the sky
I've never been so scared in my life
But then again, I've never died
I think I'm gonna nail it on the first try
"It's about my grandmother, who passed last year," James explained. "You only have one chance to die. You want to have a good death." The curtain is the one around the hospital bed. Nailing death is dying with dignity.
Performing the song live requires the audience to be silent and for him to feel free to be emotional. "Good thing it's a short song!" he said with a laugh, but he also understands that mixing things up at a show enhances the experience.
"It's a beautiful thing if you can get people to feel in different ways," James said. He cited Randy Newman as an example of a musician who can simultaneously make you laugh, cry, and think. Newman's approach to songwriting and storytelling is never as simple as it seems, according to James, and that makes Newman one of his heroes.
And while James said he can't wait to play Iowa, he also wishes he had time to indulge in his other passion while in the Hawkeye State. "Running," he said. "I love to run and have a fantasy about running through the cornfields."
Alas, the night before their gig at at Triple Crown Whiskey Bar, the band performs in Ann Arbor, Michigan, and the day after they are headed to Lawrence, Kansas, so he probably won't have the time. James said he'll just have to come back by himself one day and experience it then.