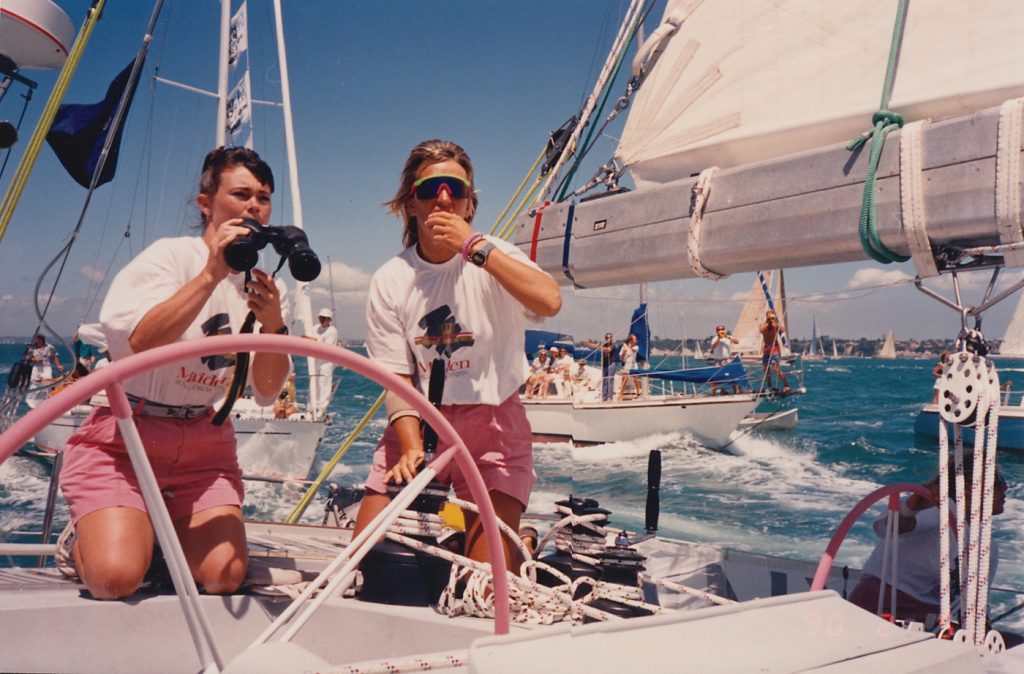 Maiden is playing at FilmScene in Iowa City through Weds., August 28.
The Whitbread Round the World Race is Britain's yachting competition, held every three years since its founding in 1973. Named for its first sponsor, Whitbread Brewing (and today simply called the Ocean Race), it had always attracted all-male yachting teams, who tracked 33,000 miles through nine grueling months.
But in 1989, 26-year-old Tracy Edwards assembled the first all-female crew of 12 seasoned sailors in a boat they called Maiden. And objections from the media and competing crews were as vast a resistance as the open sea.
After all, a women's racing team would tarnish England's macho maritime tradition. And women would not get along. And they would die. But having learned to sail while laboring on men's ships as a cleaner and cook, Tracy Edwards was determined to command and navigate her own boat.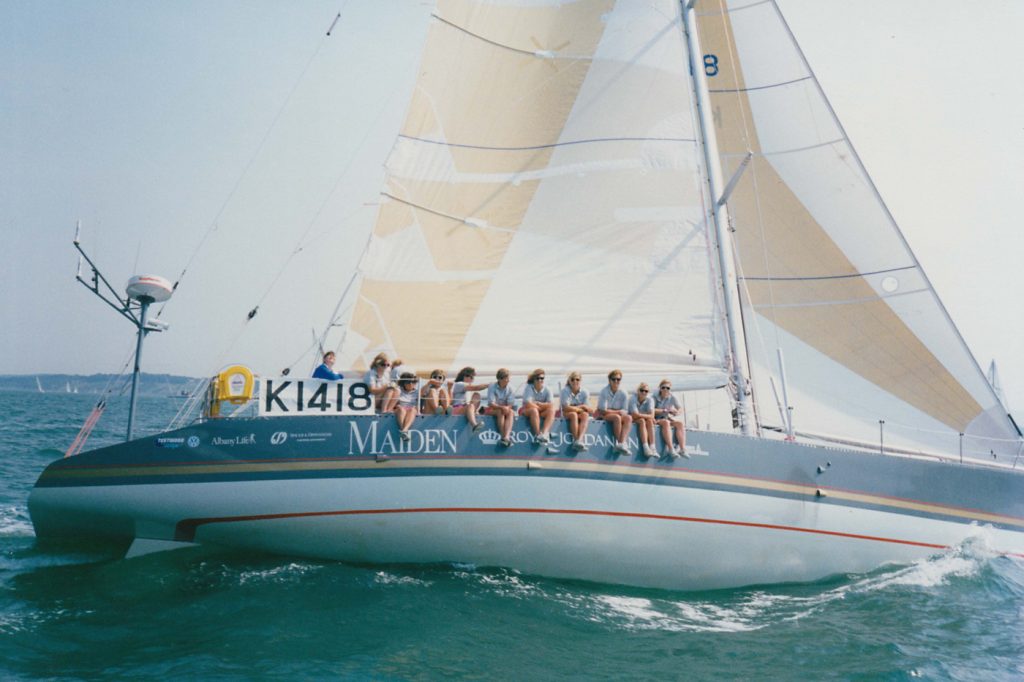 Maiden is a documentary about racing across the planet's mighty oceans, where the romantic notion of sailing becomes an extreme, death-defying adventure, stripped of comfort and safety. And because the Maiden's crew was the only one that volunteered to film onboard, the film contains their onboard footage throughout a seemingly impossible journey.
Alternating old footage with present-day interviews, we meet the Maiden crew and its sometimes fearless leader, Tracy Edwards, who could get moody and discouraged. Preparing to compete was almost as difficult as the journey itself. And lacking the lush sponsorship enjoyed by her male competitors, Tracy could only afford to purchase an old racing yacht, "a wreck with a pedigree."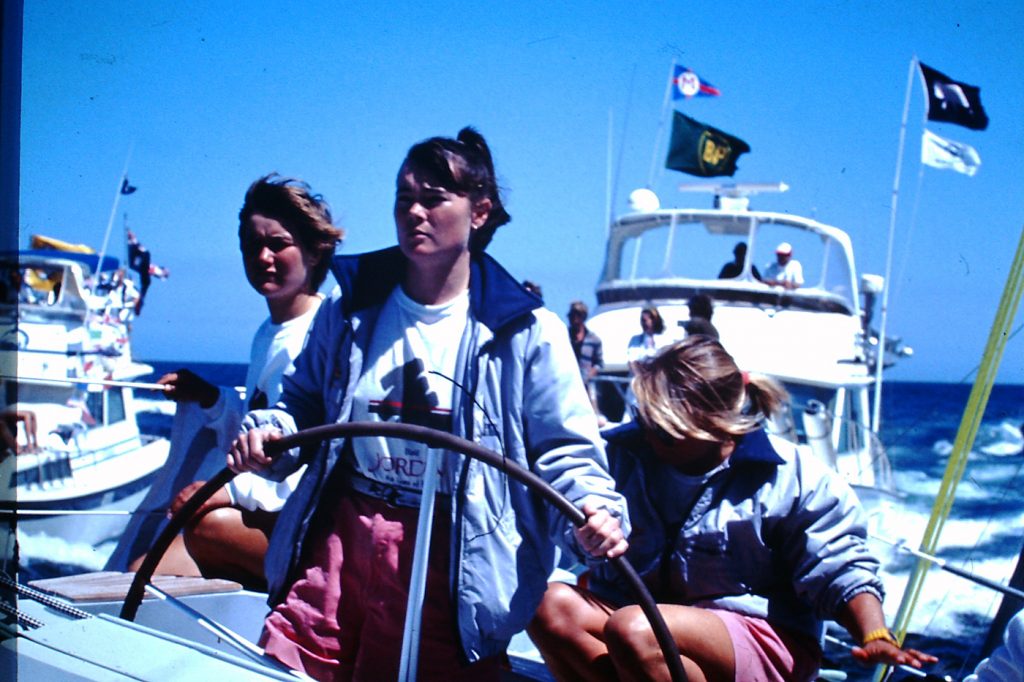 But her eager team rolled up their sleeves and restored all 58 feet of the weary boat into prime condition. Said Tracy, "We painted her . . . we did the rigging . . . the electronics, the plumbing, the [navigation] station." Ultimately, the crew's intimate familiarity with the boat's construction would give the Maiden crew an advantage over the competition, whose boats were maintained by contractors. Because out on the ocean, you can't pick up a phone and call for repair.
As the boats leave the starting line, the competition begins. But the crews are not just competing with other boats. They're competing with the elements—and with an ocean that's "always trying to kill you." On the longest, coldest leg of the journey, temperatures can fall to minus 30. Crew members wear so many layers they can barely move. They alternate four-hour shifts of work and sleep, while waves smash the boat relentlessly, and the saltwater sprays but never dries. Crew members get lashed to the deck so they won't get knocked overboard. And the visual world—water, sky, and boat—turns gray, causing sensory deprivation. Okay . . . who's ready to sign up?
By now you wonder, how does the Maiden crew fare? Do they reach the finish line? Do they win the race? The outcome is old news, but I won't spoil it. There are plenty of surprises (and hurdles), and they're all worth watching, especially the ending. But what about those predictions that women wouldn't get along? Tracy concludes that a female crew is the way to go. Women are better communicators. Less messy. Better hygiene. More cooperative, less ego. And supportive. If you look anxious, someone "will put her arm around your shoulder and say, 'Cuppa tea?' "
Director Alex Holmes, whose credits include writing and directing film and TV, first heard Edwards speak at his daughter's elementary school. Together they raised funds to restore the Maiden and make this documentary. Maiden is about the women who commanded their own ship and defied public opinion. And it's as timely today as it was in 1989. A refreshing pause from the chaos of the world, Maiden celebrates determination, cooperation, and the power of women.  A