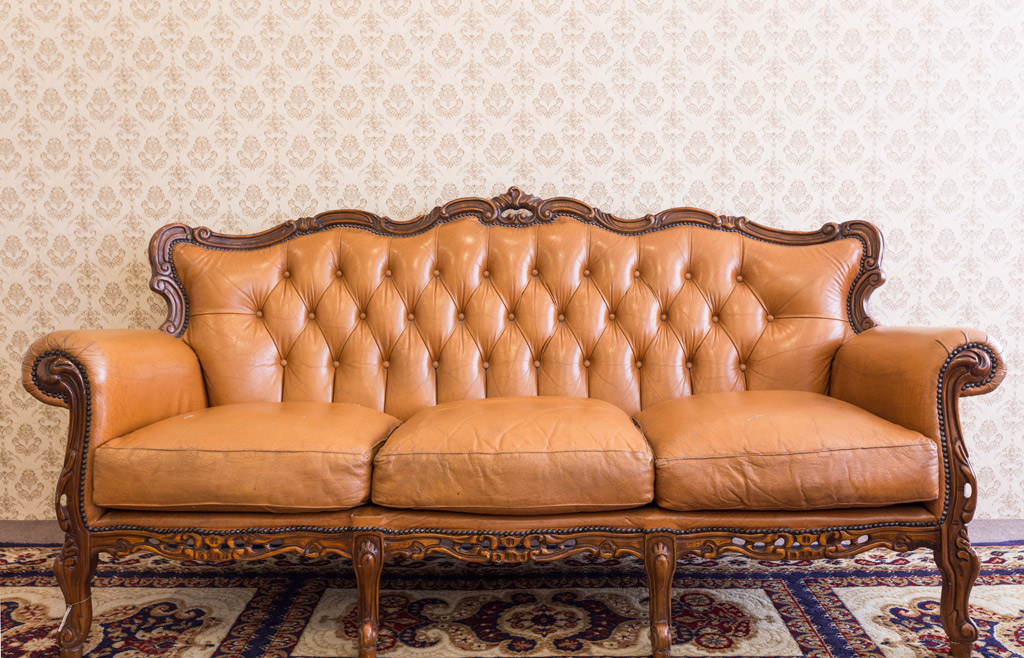 This weekend you could be watching a sweeeeeeet outdoor concert from the comfort of your own sofa. But it's up to you to bring it.
On Saturday, August 24, the Old Couch Music Fest returns to Burlington, amidst a sea of comfortable seating on Third Street in front of the Capitol Theater. Gates open at 4 p.m., and the music begins at 5:30 p.m.—a lineup you'll want to be there for. See Izabel Crane, Eric Pettit Lion, Duke & The Band on the Fly, Jefferson Connection, Ball N' Chain, and Rusted Flame.
Pull up a couch … or a loveseat, chair, hammock, futon, or whatever floats your boat, and enjoy an ice-cold beverage and delicious food while listening to great music from these area bands. Tickets are $15 at the gate, kids 12 and under free, and VIP "Couch Potato" seating is available for $100. There will be a 50/50 raffle—and don't forget about the rummage sale from 8 a.m.–2 p.m.
About the headliners.
Izabel Crane is the musical moniker of Springfield, Missouri, singer-songwriter Liz Carney—and a messenger for deeply personal truths and folklore-esque stories, all shrouded in timeless songwriting and Carney's rich voice.
Carney's well of musical influences—ranging from John Fahey to Leonard Cohen to Jolie Holland—coalesce with her natural surroundings, recently yielding a batch of songs that included the two tunes on her recent debut single, "Creature" and "Spring Fed River." The songs offer a perfect introduction to Izabel Crane's world, a place where universal themes of love and loss meet the arcane, and where images of ghosts and demons often appear as stand-ins for the struggles of our most vulnerable moments.
"Sometimes I wanted the songs to have the specific sound of this place, says Crane. "When you start getting out of town you can hear these melodies that are so quiet, and beautiful, and calm."
On "Spring Fed River," this idea is encapsulated in the stunning harmonies and sparse guitars that sparkle like light on water. The lyrics, inspired by her God-fearing grandmother, paint an Ozarkian baptism as a means of escaping the troubles in one's mind. It's the kind of songwriting that spans time and place—and for Carney it's just the beginning; Izabel Crane has many more stories to tell.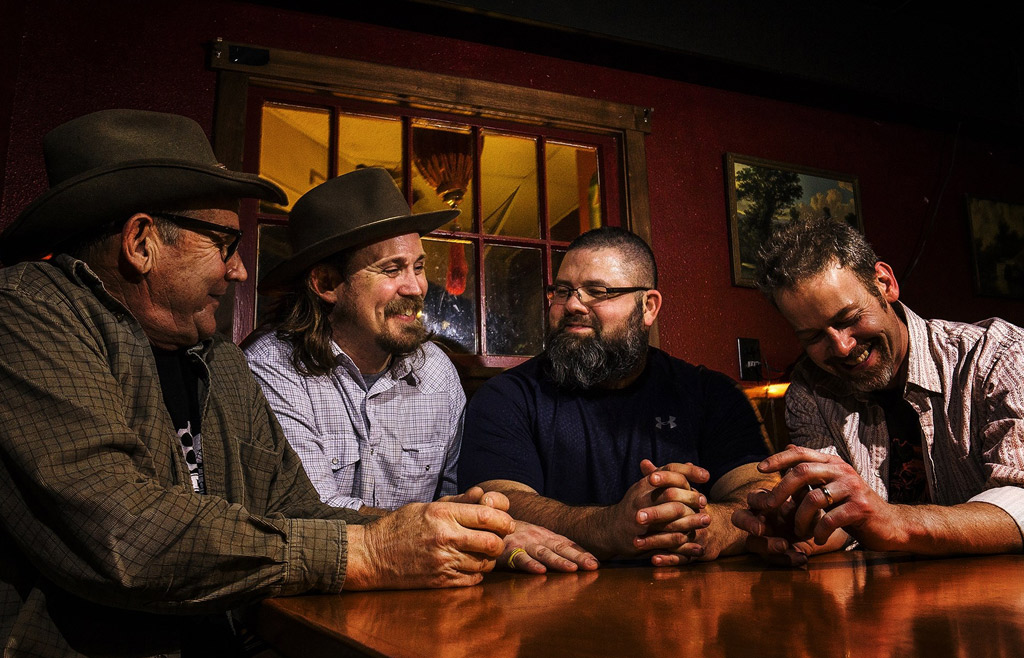 Like the gritty Mississippi River they resides by, Eric Pettit Lion can't stop. And won't stop. Which is what happens when a band fine-tunes a sound and hits their stride. EP Lion has morphed into a mainstay in the Iowa music scene. It's pretty amazing these guys are able to hold down day jobs. The original family duo of Pettit and Tim Buhmeyer are still at the helm. Alongside them now are multi-instrumentalist and cousin, Ed Mansheim, and Micah Oleson on bass.
Since the burgeoning sessions, which debuted the album We are in Rome (2013), EP Lion has two more full-length albums including Lion (2014) Electric Lies (2016) and the recent EP, One Shot (2017) keep the momentum of this dynamic band archived. Their Americana sound has developed over the last decade into something fantastic.
EP Lion continues the classic river metaphor by creating music that everyone can relate to with the passage of time. Brazenly raw music about real issues with real consequences heading downstream.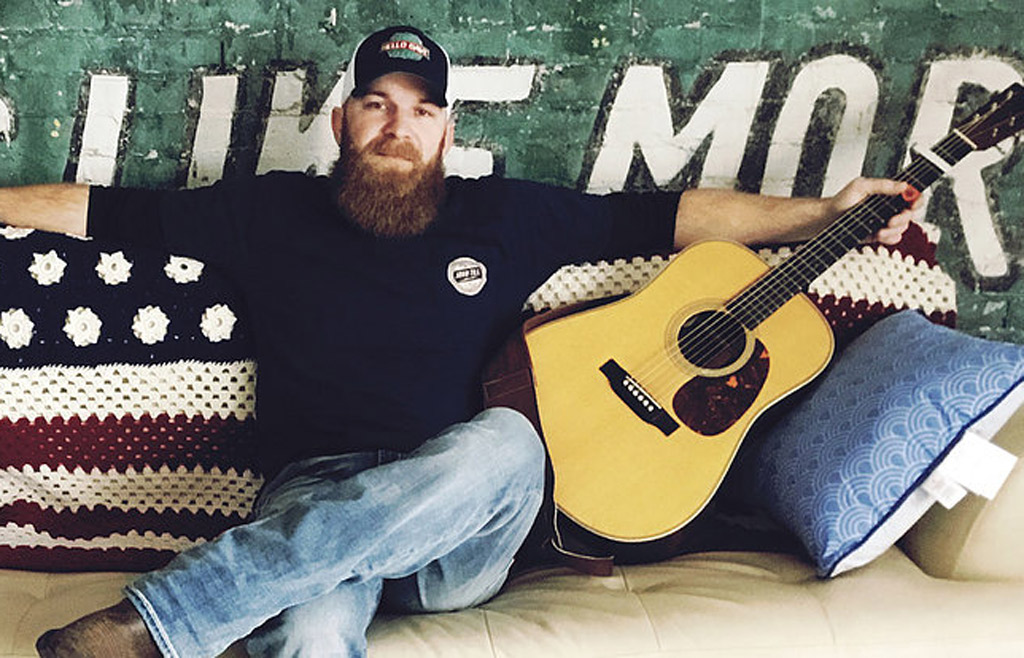 Duke & The Band on the Fly bring the party from the dusty farm fields and muddy rivers banks of Western Illinois.
Living in the rural Midwest, Duke Oursler has developed his own country/folk/rock jam-band style inspired by the beauty of the Mississippi and it's people. His songwriting and sound is also influenced by artists like Johnny Cash, Blues Traveler, Alan Jackson, Shawn Mullins, Dave Matthews, Turnpike Troubadours, the Avett Brothers, Drake White, Brent Cobb, and Will Hoge, to name a few.
Duke tells heartfelt, blue-collar stories, with honest and humorous observations, combined with driving rhythms and an energetic stage presence. Be ready to jump off your couch, cuz the Band on the Fly might bust into a tune by Tom Petty, John Prine, the Rolling Stones, or the Spin Doctors. It's a high-energy show that been known to get folks moving and shaking.
OLD COUCH RUMMAGE SALE
Come early and support the newly restored, Art Deco, nonprofit Capitol Theater at the first ever Capitol Theater Old Couch Rummage Sale. You'll find a little bit of this, a little bit of that, and everything in between—including fresh baked goods. Prices are firm, sales are final, and the proceeds go to the Capitol Theater Foundation. Doors to the annex will open at 8 a.m., and shopping lasts until 2 p.m.
The Capitol Theater is located at 211 N 4rd St. in downtown Burlington. (319) 237-1099. Tickets available at SEIATickets.com.