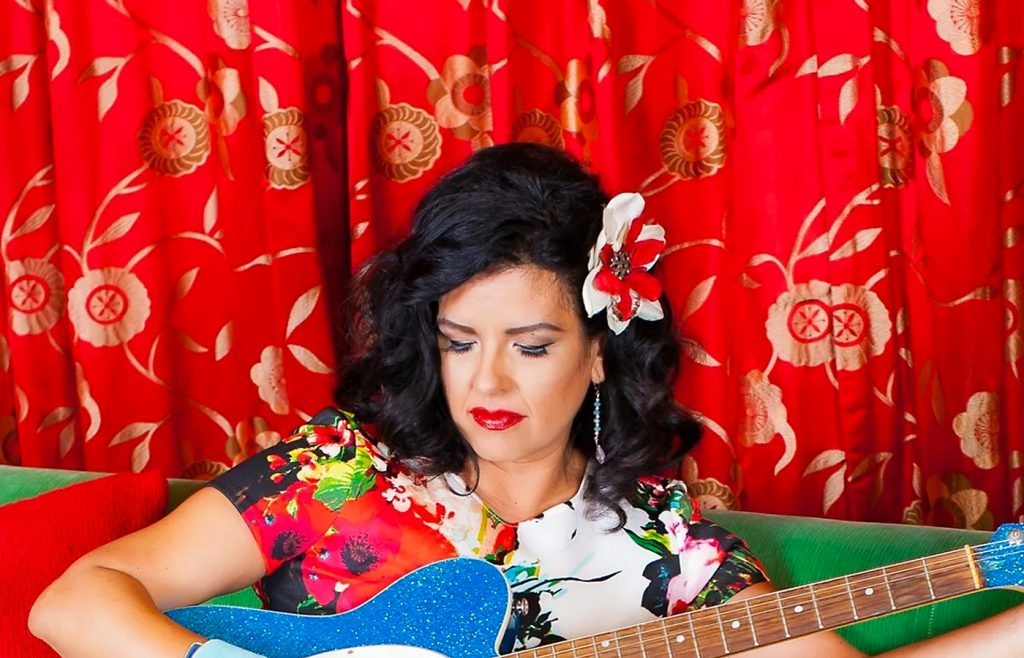 "Electricity is humming. You hear it in the mountains and rivers. You see it dance among the seas and stars. . . . Watch and listen to the dream of time and space." —The Log Lady
These are some of the last words spoken by the Log Lady in part 10 of Twin Peaks: The Return before the scene segues to the Roadhouse, where Rebekah Del Rio is performing her stunning song "No Stars." On Tuesday, September 3, Iowans have the rare opportunity to witness the dream of time and space unfold as Rebekah Del Rio performs her famous songs "No Stars" and "Llorando" at Café Paradiso in Fairfield. Her powerful three-octave voice is filled with electricity that dances and hums its way through your soul.
In 1999, Rebekah was a country and western recording artist living in Nashville when she traveled to L.A. for a photo shoot. Her agent, Brian Loucks at CAA, surprised her by arranging a meeting to sing for David Lynch.
Rebekah said to her agent (as reported in an October 2018 interview with Martin Hearn for 25YL.com), "'Wait a minute, Wild at Heart David Lynch?' and he says, 'YEAH!' This really is a true story and I tell it all the time because it was so cute, as I just couldn't believe it. I said, 'Twin Peaks David Lynch?' 'YES, REBEKAH, DAVID LYNCH!'"
During the meeting, an impromptu recording was arranged on the spot using a special Telefunken mic. Afterwards, David said to her, "Ding dang, Rebekah Del Rio, that was aces."
David was so inspired by the song that he created a part in Mulholland Drive just for her, and their collaboration has continued for two decades.
This will be Rebekah's first visit to Fairfield. The show starts at 8 p.m. at Café Paradiso, 101 N. Main St. $10 tickets are available at CafeParadiso.net.