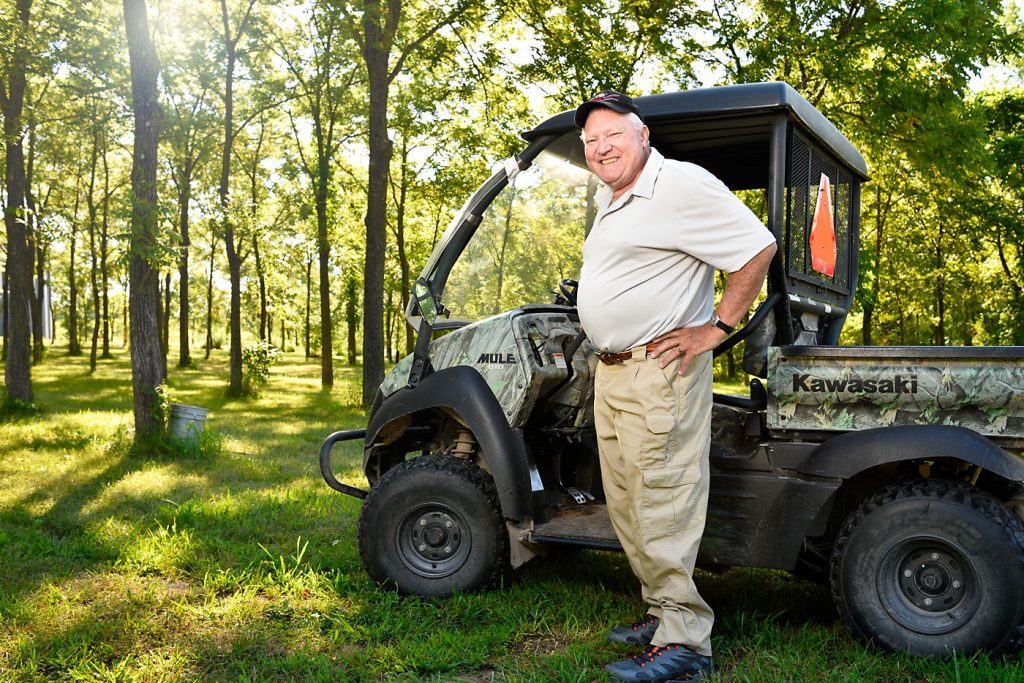 Bob Hougher is a man with a mission. He wants to reforest his hometown of Marshalltown, which was hit by a devastating tornado last summer. Several tornadoes touched down on July 19, 2018, causing extensive damage in three major cities. The damage to Marshalltown was catastrophic, with neighborhoods, historic buildings, and stately trees all destroyed.
"Marshalltown lost 800 mature trees," Hougher says. "The tornado went from the west to the east of town, from the older, richer part of town, all through the business district, and into the poorer parts of town." Residents insisted they would rebuild.
The Marshalltown High School class of 1969, of which Hougher is a part, committed to reforesting the damage from that storm. As part of their upcoming 50th reunion at the All Alumni Picnic Celebration on September 29, they voted to take a leadership role in launching a legacy tree restoration project. The vision was to have all MHS alumni, local businesses, and civic organizations work together to raise enough money to replace many of the trees destroyed or damaged by the tornado.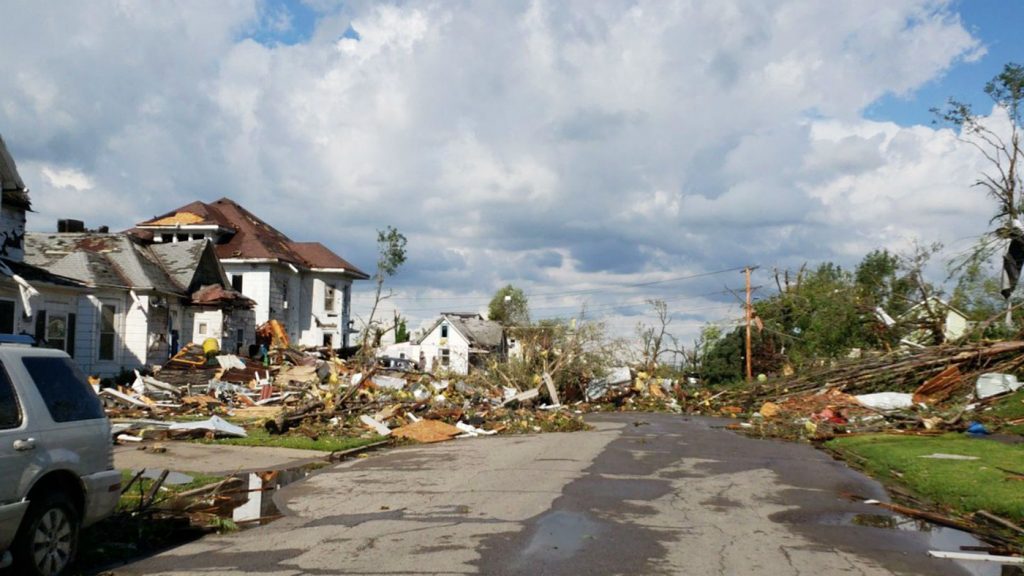 They call their initiative Bringing Back the Green. The MHS Bobcat Alumni Fund, Inc. was incorporated as a 501(c)(3) nonprofit and officially launched the Marshalltown Tree Restoration Fund Drive. The initial goal was to raise $50,000 to fund a multi-year tree replacement program in collaboration with the Iowa Veterans Home, the City of Marshalltown, Marshall County Board of Supervisors, Marshalltown schools, and private Marshalltown citizens. So far, they've raised over $100,000.
Because of his background planting trees, Hougher has been named the Class Arborist. "I really just find the trees we need and get them ordered," he says. They get a lot of their trees from CC Oak Tree Farm, the nursery that Ed Harvey and his son, Cameron, operate in Fairfield.
Hougher has been planting trees since the early '80s, before being green was a buzzword. "Once I started planting trees, I fell in love with it. Trees have their roots deep in the ground and they reach for the sky. They pretty much know everything going on with Mother Earth."
Hougher bought a farm west of Jefferson County Park in 1981. "It was 145 acres of weeds." Even with help from the late Elmer Adam and his four sons, making the farm viable was tricky. When Jefferson County ran a paved road through the farm, it seemed ideal for a subdivision. "It was then that I began my love affair with trees to improve the ground for prospective homeowners," Hougher explains. "I have planted over 40,000 trees, including a ten-acre Durga yantra that is defined by trees."
Hougher says the Marshalltown class of 1969 has always worked well together and wanted to give back. The storm damage galvanized them to greater action. "After the tornado hit town, three of us happened to be in town the day after the storm. The damage was incredible. After looking around that whole day, we decided we would raise $50,000 to help restore the trees that were destroyed."
Hougher says that the committee has a core of four people and they divide up assignments among them. "Mine is mostly to procure the trees and get them delivered and planted. Our first planting was at the Iowa Veterans Home last fall. It was three trees. This September we will deliver another 38 trees to them."
Hougher is excited at the momentum the project has gained. "It is hard to say how many people are involved now," he says. "We started with four. There are maybe ten county and city employees involved, and more of our classmates are being impressed into service."
He expects more classmates to get involved after their reunion in September. Hougher feels the time for action is now. "There is all the talk about a New Green Deal these days. I want people to know they don't need to wait for the government to bless their actions to improve the planet. What could be more harmless than planting a tree?"
Hougher is also working with three local elementary schools that were in the path of the storm. "I'll be going to the schools over two days in September," he says. "I'm really excited about getting the children involved. I'll get the student body together for a short talk on the magic of trees and what they do. Then we will all go out and plant some trees on their campus. I'm hoping to inspire some future tree planters."
He says his ultimate goal is to "inspire some young people to become lifelong tree planters and foresters."
Hougher says the project has received enormous support. Local business owners Mira and Ben Daniels, proprietors of the Willows of Marshalltown Assisted Living, made the first large donation, and the funds consistently surpasses fundraising goals.
"This project has had the most support I have ever seen," he says. "We kept blowing through any new goal we set. To date, we have raised $107,000. I can't believe it. Our new goal is $200,000, and we will probably make it. It will all go to improving Marshalltown."
If you'd like to donate, visit the Marshalltown Tree Restoration Fund Facebook page, GoFundMe, or PayPal: MHS Bobcat Alumni Fund.
Checks are payable to MHS Bobcat Alumni Fund, Lyle Jensen, P.O. Box 287, Winterset, Iowa 50273. For more information, call (515) 468-9631 or email lylejensen.ia@gmail.com.