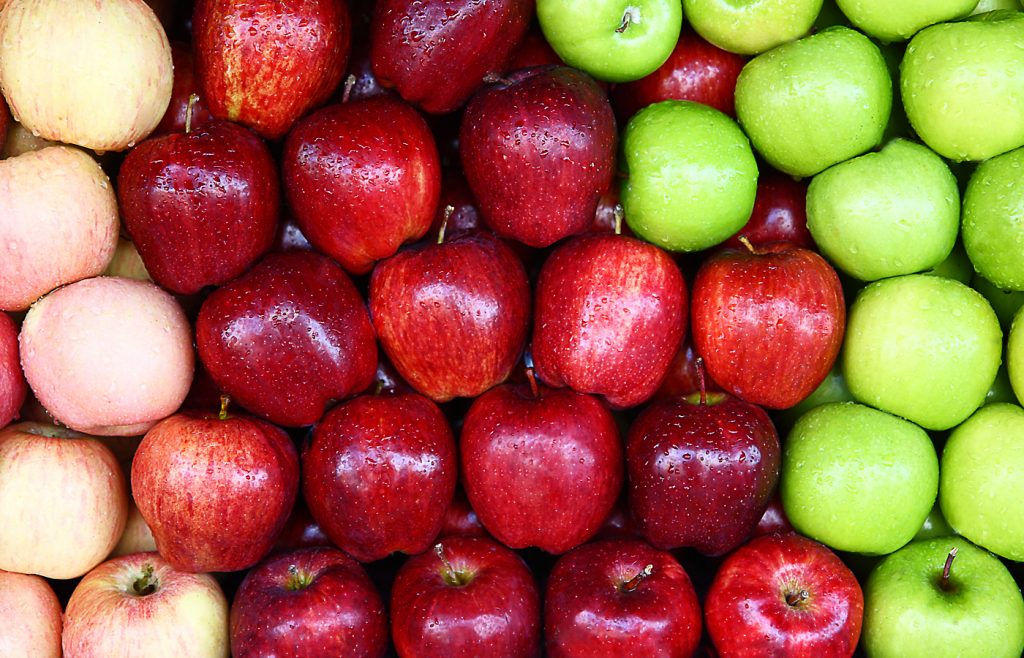 From applesauce to apple strudel, a bounty of tasty apple treats will fill the Amana Colonies for Apfelfest on Saturday, September 21. The historic seven villages will be pulling out the Braeburns, the Granny Smiths, the McIntoshes, the Cortlands, and more for a Sampling Stroll, plus live music, Eulenspiegel Puppet Show, five-course Vintner's Dinner, special foods in local restaurants, and live theater.
In keeping with the applicious theme, Eulenspiegel Puppet Theatre will present Appleseed, a family-friendly story about Johnny Appleseed's true adventures with the settlers, Native Americans, and the animals and plants around him. Showtimes are 11 a.m. and 1 p.m. at the Ox Yoke Inn. Call in advance to reserve tickets at 319-622-3409.
An night, you can enjoy live theater as the Old Creamery Theatre presents Mama Mia, indulge in the Amana Meat Shop's Apple-Gouda Brats with live bluegrass by the River Bottom Ramblers at Millstream Brewery, or enjoy a five-course themed Vintner's Dinner that features apples in every course and comes with wine pairing from the Ox Yoke Inn and White Cross Cellars.
In conjunction with Apfelfest, the F Street antique dealers are planning their First Annual Tent Sale Extravaganza beginning Friday, September 20, from 3 to 7 p.m. through Saturday, from 9 a.m. to 4 p.m. Antique merchandise, including primitives, folk art, advertising, farm miscellany, and more will all be offered at reduced prices.
Tents will be set-up for the additional items on the lawns at Renate's, Erenberger's, and Smokehouse Square Antiques.
For a complete list of special events taking place in the Amana Colonies for Apfelfest, visit the Amana Colonies Visitors Center, or call (319) 622-7622.