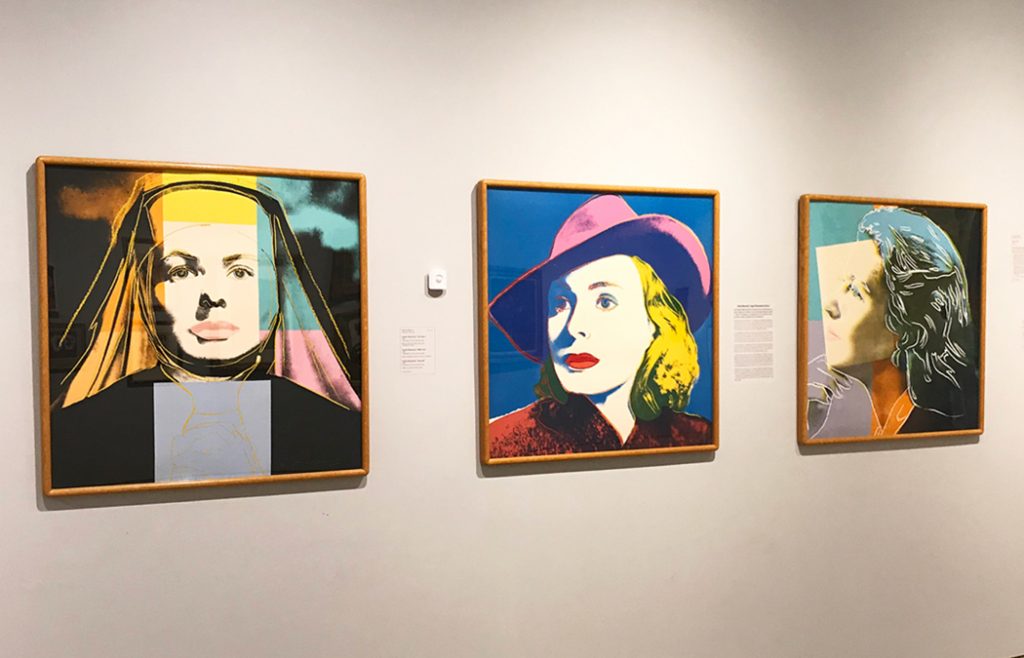 Fairfield art collectors are a diverse bunch. A few years ago, one of these collectors, Chas Hall, approached ICON Gallery Director Bill Teeple about curating an exhibition that would bring selected works together for a group show. "He liked the idea, slotted it into his schedule, and it just grew from there," says Chas.
The result is Fairfield Collects, a massive undertaking that brings together over 110 artworks from 27 private collections. Nineteenth-century artists such as Gustave Courbet and George Inness share space with modern masters Salvador Dalí, Andy Warhol, Sam Gilliam, and Dale Chihuly.
To get the inside story, we spoke with Bill Teeple and the show's organizers: Chas Hall, guest curator; Matthew Beaufort, Associate Professor of Humanities at Maharishi University; and Ellen Metropole, writer and editor.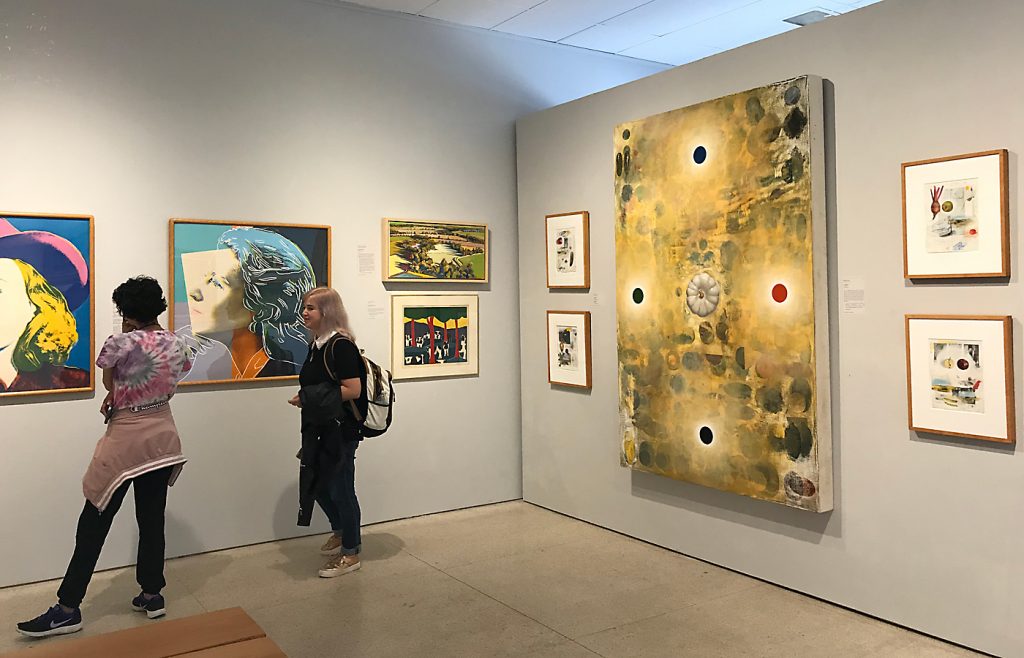 How did you go about finding all the art?
Bill Teeple: We came up with a list of about 50 people who we thought were likely candidates and sent out invitations. We wondered whether we would even get enough of a response to hold the show. As it turned out, more than half of our invitees responded. We owe a great debt of gratitude for the openness and generosity of everyone who loaned works. Obviously, it wouldn't have been possible without them.
Ellen Metropole: The show is a good example of how important people feel it is to enrich and enhance their homes and workplaces with inspiring, high-quality, original works of art. Living with art expands our awareness, uplifts us, and makes us happy. And it's natural to want to share that experience with others.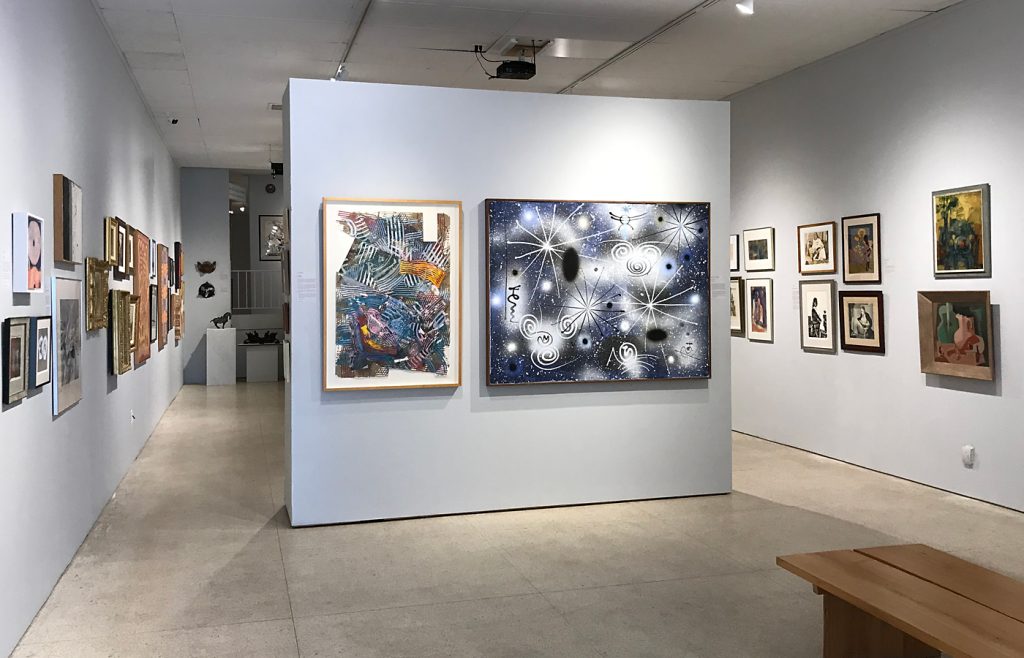 What was the selection process like?
Chas Hall: I went around to our lenders' homes and photographed everything, and in the end we had over 450 individual works. It was beyond our dreams that we'd get so many.
Ellen Metropole: We spent about five hours over two days winnowing it down to around 120 pieces. Even then, we didn't think we could get it all in the gallery, but in the end, almost everything was used.
The diversity of genres and time periods included is striking. Was that planned?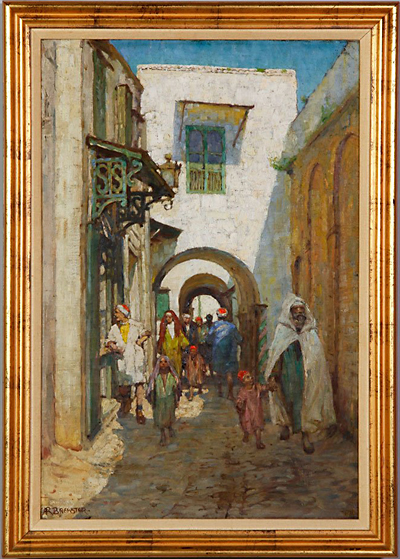 Matthew Beaufort: No, not really. It just came out that each of our lenders' collections tended to have a different focus. I brought my art history students to interpret the show, and they were excited to see quality works from periods they have studied: Realism, the Barbizon school, the Hudson River School, French Impressionism, early Modernism, Surrealism, Abstract Expressionism, and Pop Art, as well as a number of works from Japan, India, and Thailand.
Ellen Metropole: Quite a few visitors have remarked that they feel like they're in a great museum, only on a small scale. They're seeing fabulous works of art, masterfully arranged.
When you were going through the selection process, was there a lot of discussion about what to include?
Matthew Beaufort: On one level, the sheer volume of pieces offered and their overall high quality was a challenge. But the best art speaks for itself, so it was generally easy to reach a consensus about what to include.
What kind of response have you gotten?
Bill Teeple: People have been amazed that they could see a show like this in Fairfield. The response has been beyond our expectations. On opening night, ICON was packed from start to finish, with 675 people coming through.
What are some of the highlights of the show?
Matthew Beaufort: The highlight for me is a late 19th-century landscape by Charles Henry Chapin, a Luminist painter of the late Hudson River School. The work induces a visual transcending process, as it takes the eye from the detailed foreground to the fainter background, where the mountains and sky are lit by a mysterious light. We move from the known to the unknown.
Bill Teeple: The George Inness landscape is probably my favorite in the show. He's one of the great landscape painters of America. As his career grew and he was influenced by Impressionism and Tonalism, he was able to say more and more with less and less. The soft, graded tones of his paintings move me deeply. The Inness is the centerpiece of a wall that also has paintings by Ralph Blakelock, whom I love; a fabulous Symbolist painting by Odilon Redon; and two seashore scenes by Courbet and Boudin—I just worship that wall!
Ellen Metropole: There is a trio of large screenprints of Ingrid Bergman, by Andy Warhol, gorgeous examples of his late work. Some visitors have commented that they thought they knew Warhol until they saw these pieces. They're exceptional.
Chas Hall: There's a brilliant group of glass sculpture in the gallery's front windows, including one by Dale Chihuly from his "Ikebana" series, inspired by the traditional art of Japanese flower arranging. More than a few times, I've been at the reception desk when people walk by outside and literally stop in their tracks and say, "Wow!"
Is this a one-time show, or do you anticipate doing it again?
Bill Teeple: There was so much high-quality art among the pieces we didn't pick that we'll have no trouble doing this again, maybe every two years. Another 10–12 collectors have already come forward to offer works for future shows. So if you didn't get an invitation this time, not to worry, we're eager to showcase more collections in the future.
Ellen Metropole: If you haven't seen the show yet, don't miss it! It's free and open to the public, and even if you're not a Fairfield resident, it's worth the trip—you won't be disappointed.
ICON will host a reception and walk-through on Sunday, October 6, 1:30–3:30 p.m. Hear from some of the people whose collections are on display as well as some background commentary from the organizers on individual works and their historical context. ICON Gallery is located at 58 N. Main St., Fairfield. (641) 469-6252.