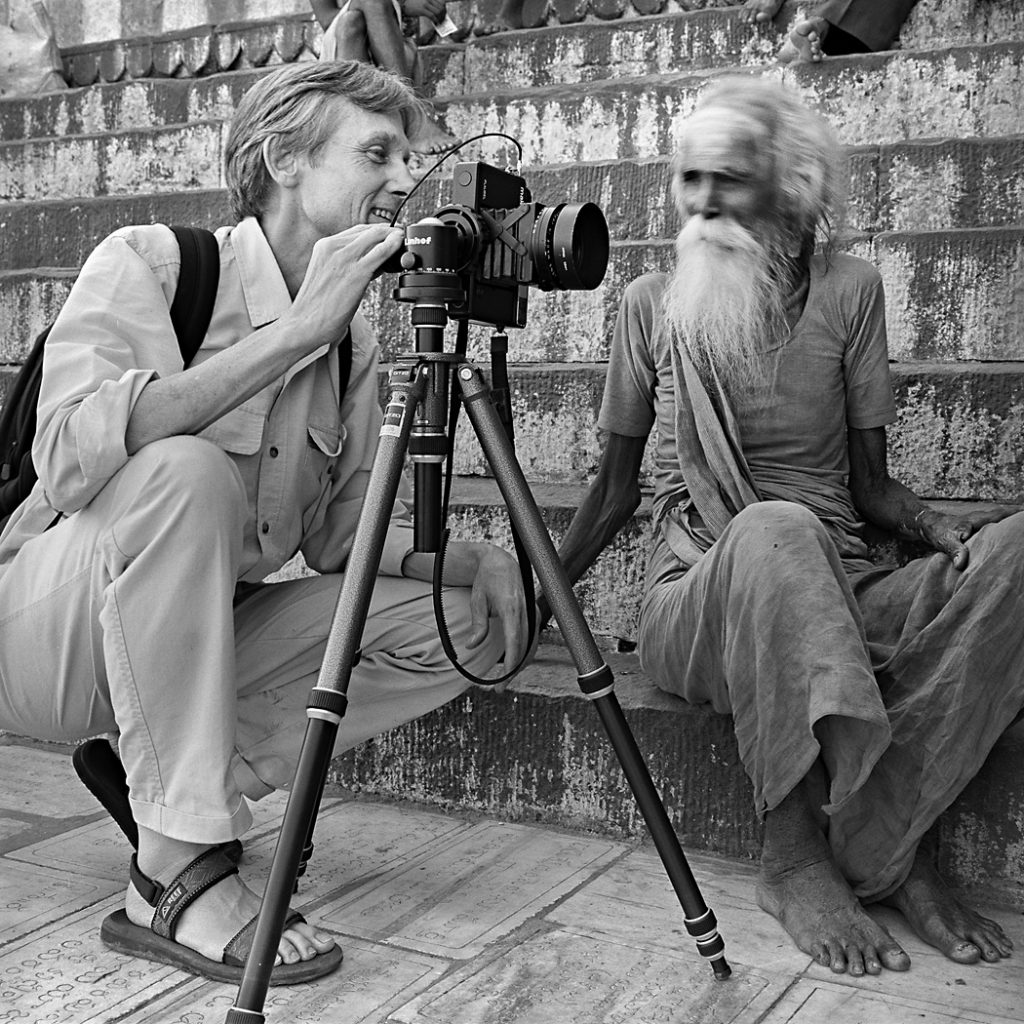 After years of photographing some of America's most ravaged and polluted landscapes—from coal strip mines to Superfund waste sites—photographer David T. Hanson of Fairfield sought refuge in the sublime. His new book, The Cloud of Unknowing, features photographs of sacred places in the U.S., India, and Nepal.
Hanson will give a presentation about his new work at ICON Gallery in Fairfield on Thursday, September 26, 2019, at 8 p.m.
Hanson's previous books documenting environmental ruin include Colstrip, Montana (2010) and Waste Land (2018). He has received a number of awards for his work, including a John Simon Guggenheim Memorial Foundation Fellowship (1985) and two National Endowment for the Arts Visual Artists Fellowships (1986 and 1994). His photographs are in the permanent collections of major museums, including the Museum of Modern Art in New York, The Art Institute of Chicago, and San Francisco Museum of Modern Art.
Recently, ICON Gallery Director Bill Teeple talked with Hanson about his most recent work.
Bill Teeple: In your earlier work, the future looks grim. How did you arrive at a different sort of subject matter for The Cloud of Unknowing?
David T. Hanson: Photographing in Colstrip, Montana, as I was working on Waste Land, and traveling to 45 states photographing Superfund hazardous waste sites, I was stunned by the enormous environmental devastation that I witnessed. Seeing the extent of our environmental destruction, day after day, was a very disturbing experience for me. I felt like I was working in a war zone.
After 20 years of this, I felt that it might be a worthy challenge for me to make representations of "good art" as Wendell Berry defined it: products of human work made with both imagination and affection. After many years immersed in damaged and poisoned landscapes, I wanted to try to create what the writer Wallace Stegner called a "geography of hope."
How did you arrive at the subject of sanctuaries in response to the landscape work?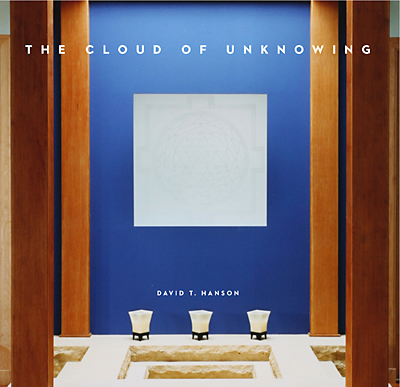 Since my earliest days as a photography student, I have always been drawn to sanctuaries. But in some ways my photographs for The Cloud of Unknowing began with a picture that I made in 1984 of the pulpit of the First Baptist Church of Colstrip, Montana. That image was the most unusual one in my extended study of the factory town of Colstrip and its large coal strip mine and power plant. It seemed like a clue to something.
Years later, I began to make photographs related to it of abandoned missionary churches on Indian reservations in Montana, and of New Age religious communes in Montana and elsewhere. At first, these images were tangential pictures made on my travels in pursuit of my "primary" photographic work, but they gradually grew into a project that became my central focus.
Can you speak about how traveling to these sites allowed you to experience the act of pilgrimage, and how these journeys stand in contrast to your travels making the landscape work?
In some ways my journeys to these shrines were pilgrimages to a wide range of sacred places from many different spiritual traditions. Having spent most of my career examining some of humanity's worst excesses, in The Cloud of Unknowing I chose to focus on places of hope, of consolation, of sanctuary. As I write in the introduction to the book, the shrines portrayed in this book represent some of the best works of human creativity. They are monuments to the human spirit and all that it holds most sacred.
How did you determine which religious, spiritual, and secular sites to visit?
This series of 133 color photographs, selected from a much larger body of work, explores a wide range of historical and contemporary sacred spaces in two cultures that I know well. As I was beginning this project, I did a great deal of research. I also talked to a number of close friends who are architects and architectural historians, and they were helpful in some of their suggestions for specific sites. I made a concerted effort to include a diverse selection of shrines and faiths throughout the United States and South Asia, from Native American and shamanistic sites, early and abandoned missionary churches on Indian reservations, New Age religious communes and shrines, and sanctuaries from most of the major religions represented in these cultures, including Hindu, Buddhist, Muslim, Jain, Sikh, Parsi, Jewish, and Christian shrines.
I crisscrossed the U.S. in search of a diverse selection of sacred architecture and made seven extended trips to India and Nepal between 1998 and 2008, traveling widely throughout the region—from Kathmandu and Dehradun in the north, to Guwahati and Kolkata in the east, Kanyakumari at the southern tip, and Palitana in the west.
In the world that we live in now and amidst a time of increasing sectarian polarization and strife, I wanted this book to celebrate pluralism and the diversity of cultures and spiritual/religious faiths, as well as the wide range of shrines in both the U.S. and South Asia, from famous temples and cathedrals to anonymous temporary altars, from primitive rural shrines to ornate temples, cathedrals and synagogues, from abandoned chapels to ancient sites still in use. Some of the shrines were only intended to last for a few hours or days, while others have been under continuous worship for thousands of years.
The shrines that I photographed begin to represent the broad spectrum of sanctuaries that humans have historically created to the sacred. While emphasizing the unique aspects of each culture and highlighting their religious diversity, this book also invites comparisons across cultures and time periods. These shrines speak to shared ideas concerning humanity's long expression of its monuments to the sacred.
Where does the title come from?
The Cloud of Unknowing is an anonymous work of Christian mysticism written in the latter half of the 14th century. The text is a spiritual guide on contemplative prayer in the late Middle Ages. The underlying message of this work suggests that the way to know God is to abandon consideration of God's particular activities and attributes, and be courageous enough to surrender one's mind and ego to the realm of "unknowing," at which point one may begin to glimpse the nature of God.
I first encountered The Cloud of Unknowing while I was an undergraduate at Stanford, reading a wide range of spiritual writings. I have always loved the title, and when I began making my recent work I knew that I wanted to use it for the title. It is a rich and suggestive title that offers a vision of divine communion, but it also suggests the dark side of religion and religious fanaticism that has often surfaced throughout history.
Do you have any final thoughts on this book?
In a certain sense, one might say that my photographic work (from Waste Land to The Cloud of Unknowing) displays the full range of the French mystic Pierre Teilhard de Chardin's vision of the choice that humanity now faces: "Humankind is being brought to a moment where it will have to decide between suicide and adoration. . . . Someday after we have mastered the winds, the waves, the tides, and gravity, we shall harness the energies of love, and then for the second time in the history of the world, man will have discovered fire."
Waste Land examined the tragic results of our carelessness, greed and deceit, and The Cloud of Unknowing shows us an alternative. These churches, temples, altars, and shrines are places of hope and consolation, places of devotion, places of peace and tranquility, places of adoration.