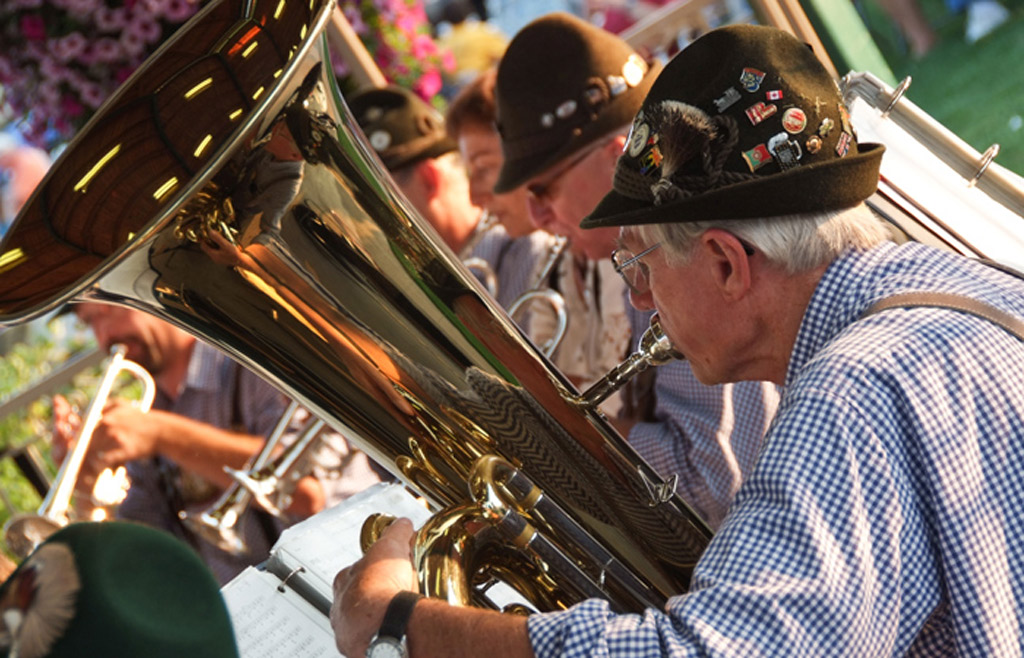 Yes, it's finally that crispy time of year when we fall in love again with Iowa's polka-dancing, beer-swilling, dachshund-racing roots. Go ahead and embrace our region's heavily German genes with a "Festessen" of autumny activities that border on the weird—and the rather wonderful. Oh, Oktoberfest.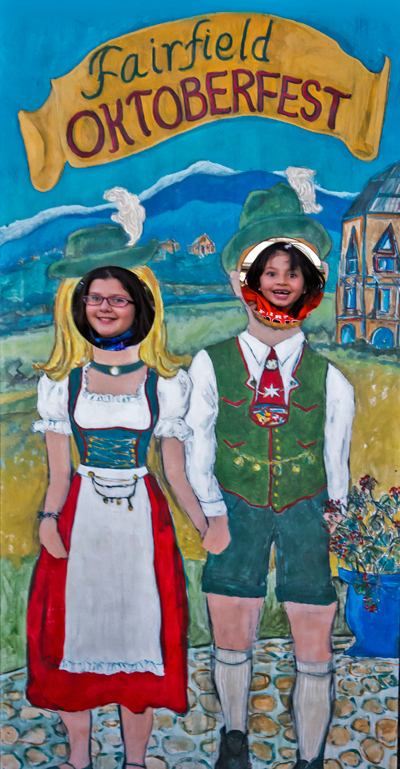 Starting in the Southeast, on Friday October 4, Fairfield celebrates Oktoberfest with a family-friendly First Fridays party downtown. Head to Central Park between 6–10 p.m. for carriage rides, a 6:05 p.m. blowing of the alpine horn by Francis Thicke, and 6:30 p.m. wiener dog races (6 p.m. registration), followed by a pup parade. The Boys band will be in the gazebo playing live music until 10 p.m., your children can enjoy a fall photo booth, treats, and prizes, and you can buy a grilled cheese and sauerkraut panini sandwich from the Bubbling Brine Brothers. Fairfield's art galleries and shops stay open during the evening's festivities. In the event of rain, the party will move to Phoenix Rising Hall. FairfieldFirstFridays.org.
Burlington will being dancing the polka on Saturday, October 5, at Community Field as the Noon Lions Club presents its 20th annual Oktoberfest. A fundraiser for local, state, national, and international humanitarian causes, Oktoberfest doors open at 4 p.m. and the event lasts until 10 p.m. or later. Enjoy dancing and camaraderie with old and new friends. Dressed in authentic attire—it's more fun that way, partake in the annual Stein Hoist competition, and shop Oktoberfest merchandise. Listen to the Midwest's finest Bavarian musicians as you fill your plate again with German specialties: homemade beef & cabbage rolls, sauerkraut potato soup, homemade applesauce, hot German potato salad, grilled brats and smoked pork chops, and even German desserts! Facebook.com/burlingtonnoonlionsoktoberfest/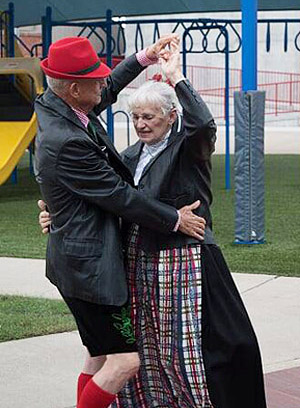 Next, pop over to Ottumwa, where the hilly river town has already kicked off their weeklong Oktoberfest brew-ha-ha, running October 2–8. Expect parades, a carnival, a marching band competition, brats, and of course beer. And don't miss the Smoketoberfest BBQ Contest on Friday and Saturday (Oct. 5–6), a KCBS-sanctioned competition and Kids' Q taking place at the Jimmy Jones Park shelter. Smoketoberfest will pit 40 of the region's best BBQ chefs against each other for a chance at a $20,000 purse! Who will be crowned King (or Queen) of the Que? View details at OttumwaOktoberfest.com.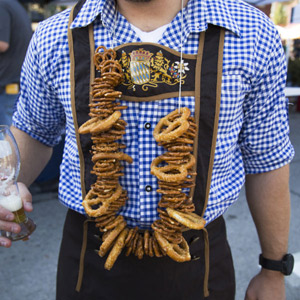 Iowa City is home to the Northside Oktoberfest on Saturday, October 5 from noon to 3 p.m. This mega event includes a popular BrewMaster tasting event (sold out this year); kids' SodaFest with fun games, awesome art activities, and contests from 10 a.m.–3 p.m.; the Iowa Hawkeyes vs. Michigan Wolverines game on an outdoor big screen TV; food vendors; performances by Crystal City, Die Tieffen Keller, the Polka Band, and Cedar County Cobras, Champaigne Company of Irish Dance, and more; adult contests including a Brat and scotch egg-eating contest and a Lederhosen costume contest; a bevvy of beer games; and a harvest festival. This is a fest of fests! Tickets are required, and proceeds benefit Iowa City area nonprofits. DowntownIowaCity.com.
Swing over to Cedar Rapids on Friday night for their First Firkin Friday special keg tapping of "Oktobot 3000," an Oktoberfest-style beer. The keg will flow from 3–10 p.m.—or until it's tapped out. LionBridgeBrewing.com.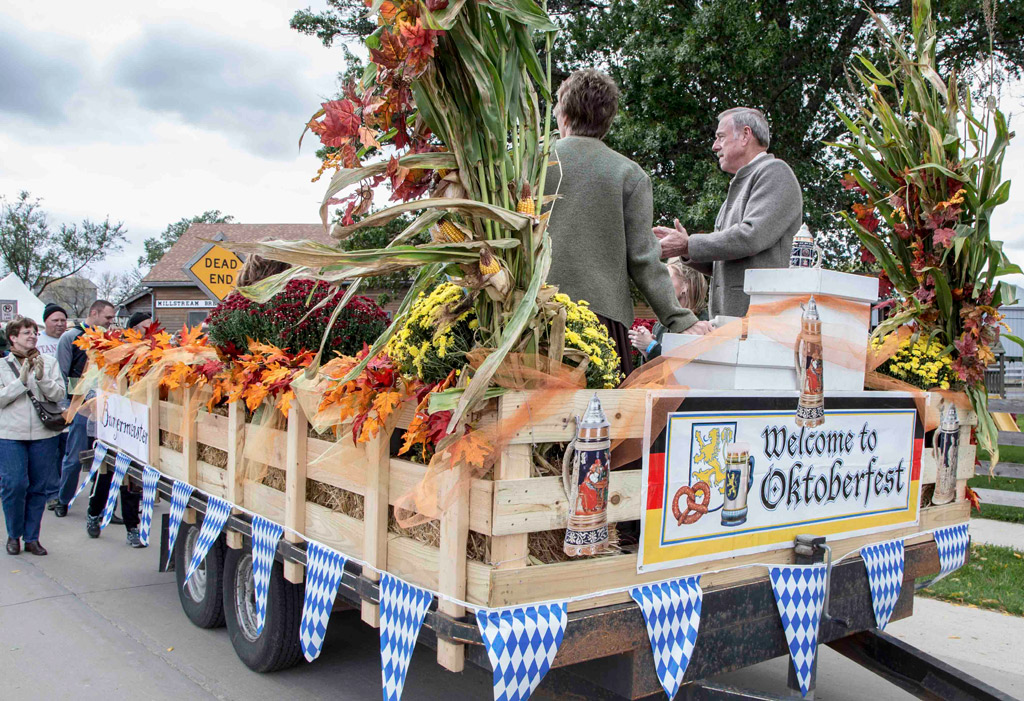 Experience the ultimate in German-style festivals at Amana Oktoberfest, taking place all weekend, October 4–6. Keg tapping happens Friday at 2 p.m., and the parade is on Saturday. German-style games and contests include the keg toss, the Brezel Schmeissen, kids' pumpkin toss, log sawing, brat eating, and Timber Trek. Sample fudge and caramel at the Chocolatehaus, see demonstrations at the Woolen Mill, and much more. Most festivities take place at the Festhalle. See AmanaColonies.com for the full schedule.
Prost!