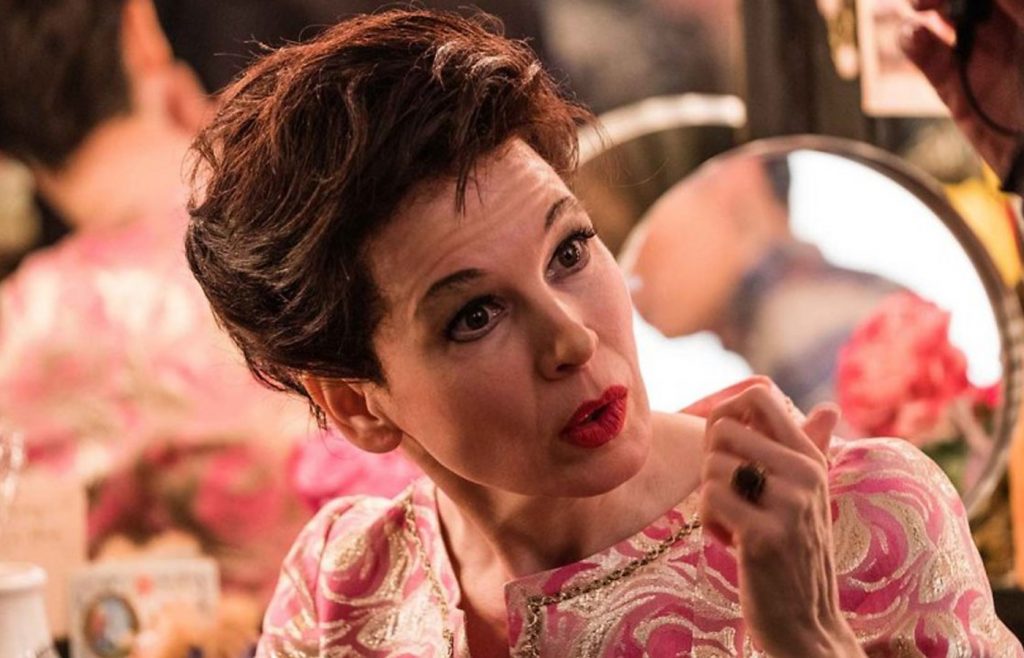 In Judy, Renée Zellweger turns in an outstanding performance as Judy Garland, portraying the star in her 40s toward the end of her career. Zellweger captures Garland's warmth, spontaneity, and earthy charisma, along with her struggles with emotional volatility, drinking, and pills. Zellweger's Judy lets loose a full range of emotions from love and tender devotion to her children, to desperation over finances, to rage and frustration with the men in her life, to her passion to connect to an audience through her singing.
Speaking of which, Zellweger does all her own singing, bringing the electrifying verve and vibrancy of Garland's voice to life, while shading it with a touch of huskiness and raggedness that reflects the star's age and exhaustion. This film showcases a remarkable feat of acting and performing, for which Zellweger richly deserves multiple award nominations.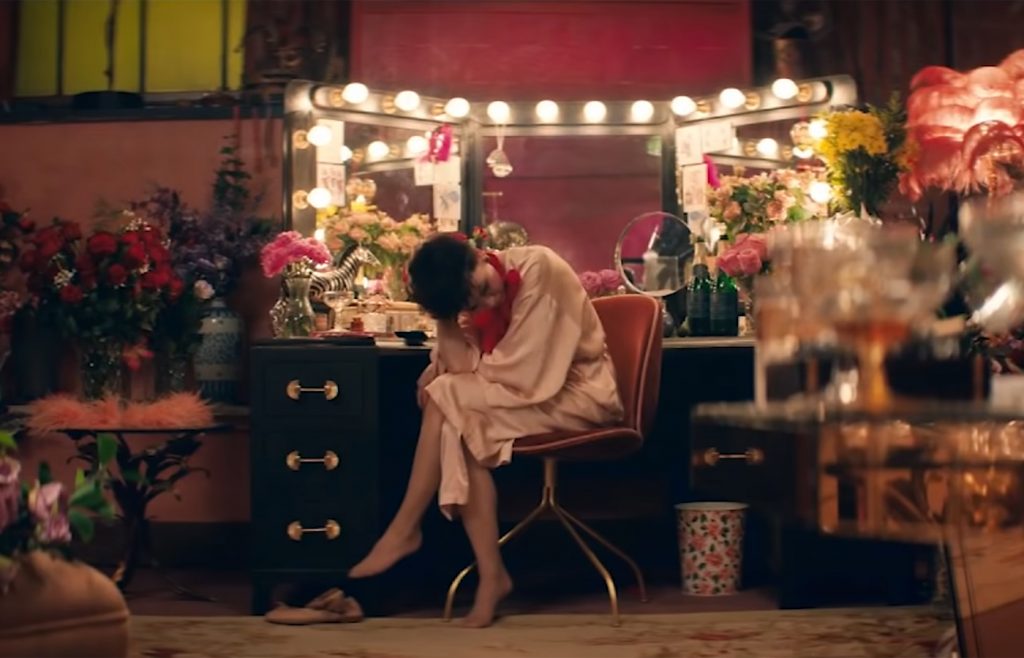 The film is deeply moving at times—when Garland is singing her heart out onstage, when she's talking to her children as her heart is breaking, while she's rendering a poignant, agonized "Over the Rainbow."
Most of the story takes place in 1968 in London, where Garland is performing at the Top Hat Club, but in flashbacks we see the young, teenaged Judy, played by Darci Shaw, who dreams of stardom, but under contract to MGM is devastatingly criticized, mercilessly exploited, and abusively overworked and plied with drugs. Studio head Louis B. Mayer (Richard Cordery) looms over the young starlet as a frightening, all-powerful, Machiavellian figure.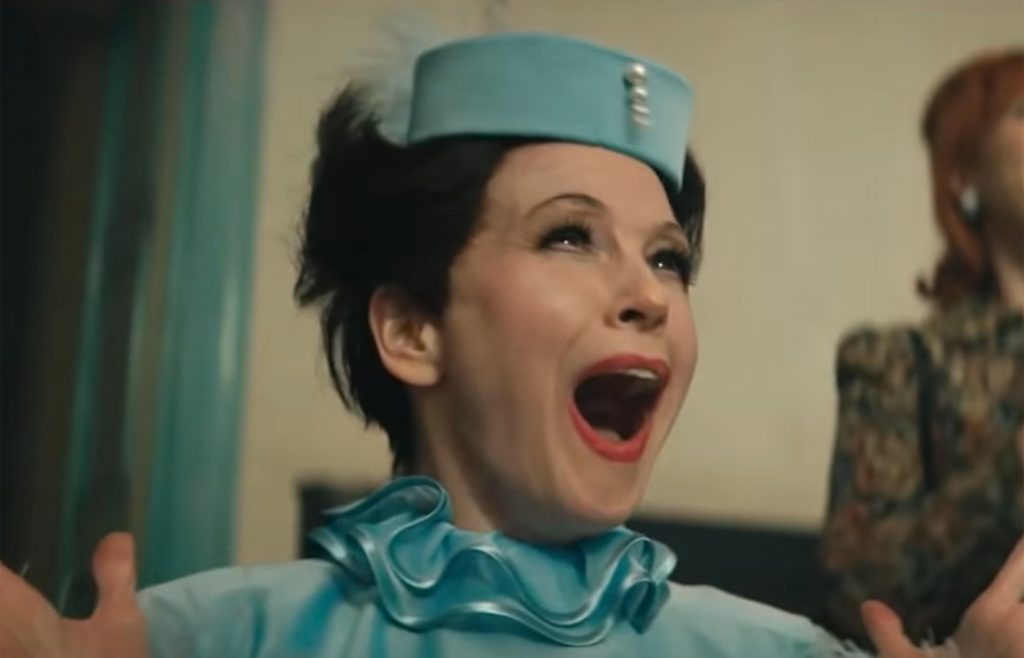 In Garland's past we see the seeds of her adult self-destructiveness. In the present, her ex-husband Sid Luft (Rufus Sewell) is demanding full custody of their two children, Lorna and Joey. At a party also attended by daughter Liza Minelli, Garland meets and gets involved with Mickey Deans (Finn Wittrock), a disarming entrepreneurial hustler who is much younger than she is.
During the Top Hat Club engagement, a young woman named Rosalyn (Jessie Buckley) is assigned as Garland's minder to shepherd her through her shows and oversee her life offstage. Rosalyn, who witnesses Garland's talent and heart but must also deal with her problems and bad behavior, comes to care deeply for her. Rosalyn's boss, nightclub owner Bernard Delfont, is played by Michael Gambon.
Both of Garland's daughters, Liza Minelli and Lorna Luft, are on record as disapproving of this film and refusing to see it, saying it's full of inaccuracies and things that didn't really happen. In my opinion, the film is not attempting to be a biopic but is offering a glimpse of Garland as an older woman—winsome, loving, gifted, haunted by her past, and plagued by financial worries, chronic insomnia, and addiction to alcohol and pills. The story is merely a framework in which the details and characters are not necessarily factual or real, but are meant to illuminate her as a great yet troubled soul. Zellweger says she crafted her portrayal of Garland with a respectful, caring spirit. I feel the film does the same.
Director Rupert Goold is known mainly for historical English dramas. Screenwriter Tom Edge is known for The Crown and other TV dramas. Cowriter Peter Quilter is the playwright of End of the Rainbow, the stage drama on which the film is based.