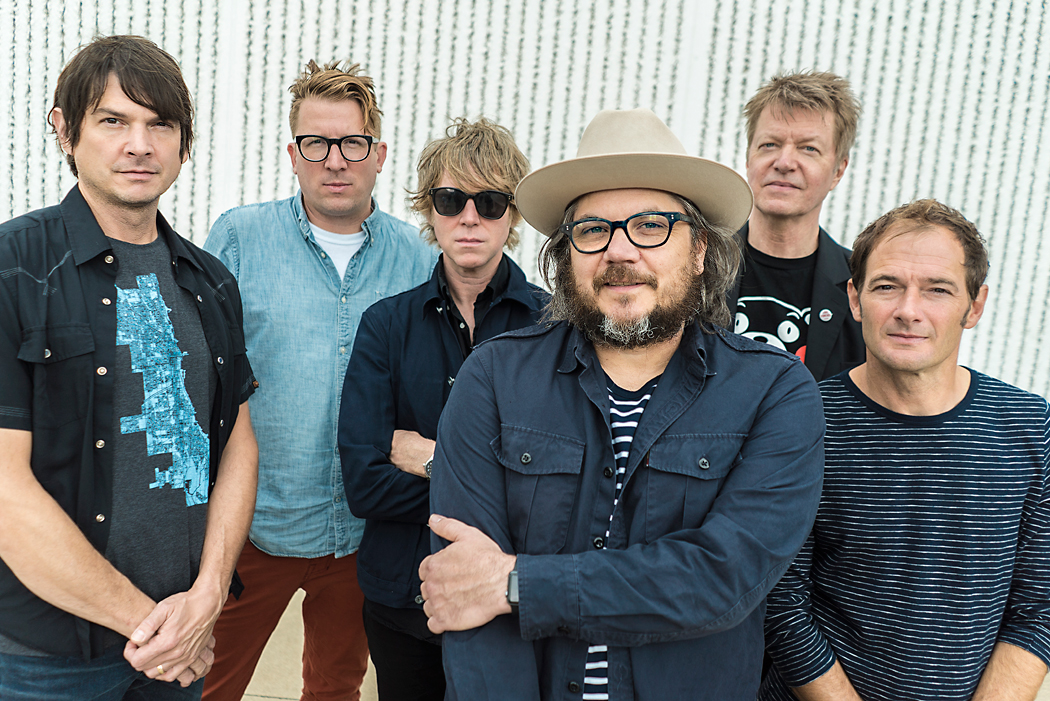 I was in my twenties in the latter 1990s when my guitar-slinging boyfriend started introducing me to alt-country music, a label which, at the time, struck me as "gross." I was listening to Tori Amos, Kate Bush, and Portishead that year. Country?? Ew. You can keep your Uncle Tupelo spin-off bands, thank you.
I'm not sure what my problem was, probably just fear of change, but I started coming around to alt-country sounds right about the time Wilco teamed up with Billy Bragg for the Mermaid Avenue series, which to this day is one of my favorite collections. I also converted my mother into a Wilco fan that Christmas, whose idea of modern music was still limited to the Mamas and the Papas.
Years later, I bought Wilco's Sky Blue Sky based on the recommendation that it was "the perfect road-tripping album." It didn't disappoint, and as the decades roll by, Wilco's albums have continued to broaden, surprise, and satisfy to the Nth degree. (Coming in a close second were Jeff Tweedy's Letters to Santa live charity performances on Chicago's Second City stage, where my respect and genuine admiration for the band's frontman reached a whole new level.)
So the fact that Wilco is playing live in Cedar Rapids this weekend, six members strong, in support of a brand-new album Ode to Joy, feels like a pretty big deal—and even a relief—after a nearly two-year hiatus.
Tweedy has historically rejected the "alt-country" label, uncomfortable with taking credit for popularizing (or originating) the genre; and indeed his band's music, which more typically gets filed under "indie-rock" these days, fits less and less comfortably into categorization. We'll just call it damn good music.
Ode to Joy seems to be no exception. Leaning on stripped-down sounds and straightforward lyrics, "the recordings have a loose, sketchy quality and largely skeletal arrangements, with Tweedy's voice and acoustic guitar at the center and the remaining instruments filling in structure and ambiance around him," says Matthew Perpetua for NPR. Ode to Joy gives us a new Wilco flavor that zeroes in on "the small, beautiful moments" (Bob Boilen, NPR).
Jason P. Woodbury writes in a recent Pitchfork review, "Wilco albums have often centered on fears and limitations, but on Ode to Joy, even when Tweedy reflects on the holding patterns that keep us making the same mistakes, there is actual happiness woven into these songs—evidence of the 'poetry and magic' Tweedy extols on 'Hold Me Anyway.' He's not sidestepping the fraught tone of the national moment—addressing nationalism, never-ending wars, and the lies we tell ourselves to get by—but he populates the album with surprise flashes of brightness, too. These are love songs about possibilities and the way our vision may be limited by our vantage point. What might a shift in position reveal?"
The Chicago sextet—that continues to be regarded as one of the greatest performing American bands, fortunately or unfortunately "forever in competition with its own best work" (Matthew Perpetua, NPR), has won multiple Grammy Awards and released eleven studio albums over two-plus decades. The founder of the dBpm Records label as well as a music festival (Solid Sound), Wilco will be touring Ode to Joy into 2020, while also curating a new destination concert experience in Mexico, dubbed Sky Blue Sky.
Wilco plays at the Paramount Theater on Friday, November 15, a concert which is proudly co-presented by Iowa City's historic Englert Theatre. Supporting the band will be Cedar Rapids alt-rock duo Dickie.