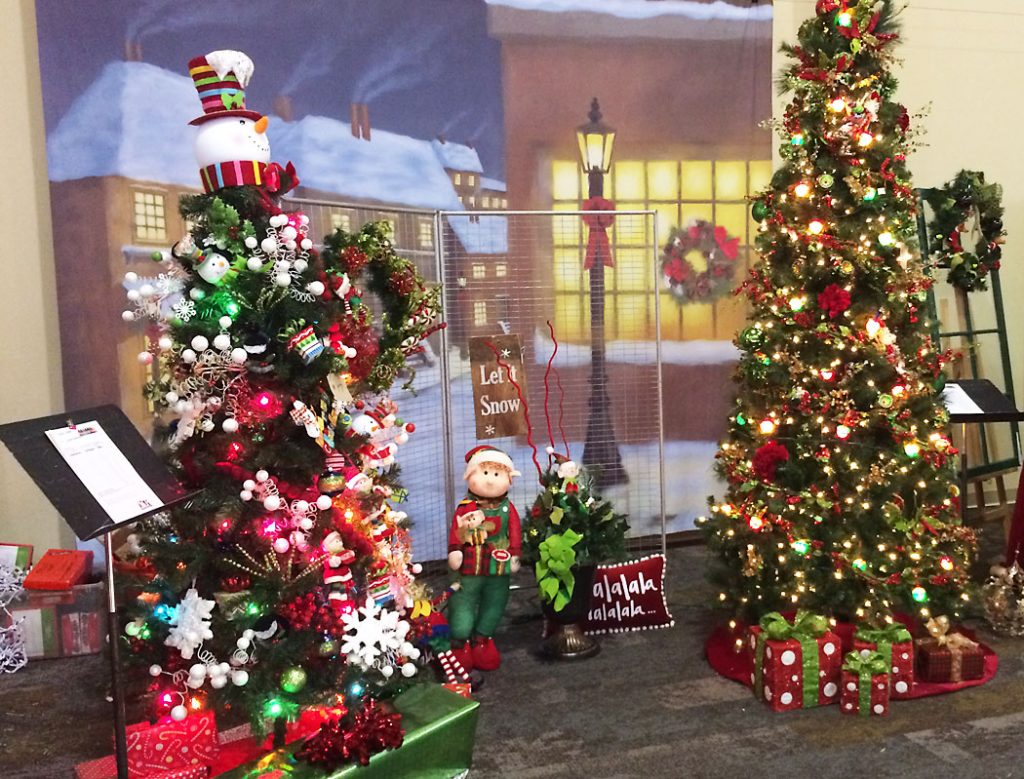 Fairfield's Festival of Trees, the holiday fundraiser for Little Superheroes, opens its doors November 29 and 30 at the Fairfield Arts & Convention Center. Along with decorated trees of all sizes, visitors will also find wreaths, garlands, and centerpieces for sale, as well as all kinds of original holiday creations and treats for purchase.
This every-other-year holiday tradition is the primary fundraiser for the Little Superheroes Foundation, a local 501(c)3 charity whose mission is to "provide help and hope to children facing serious life-threatening issues through providing assistance to families facing long-term medical crisis." Thanks to generous and caring individuals, the organization has helped over 20 families facing serious health struggles by awarding nearly $90,000 in grants.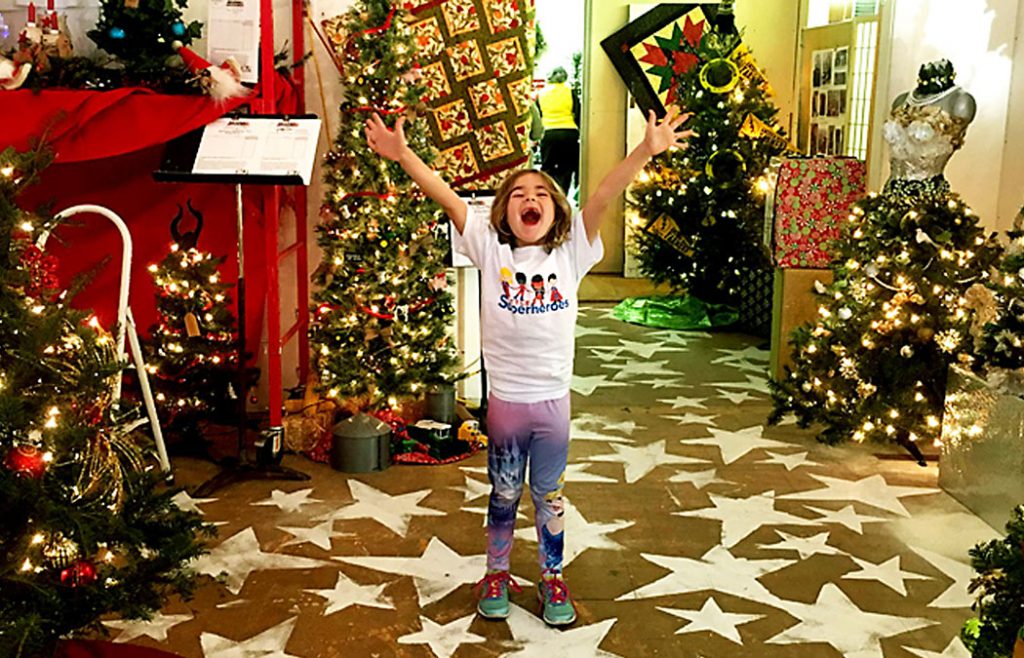 Little Superheroes was formed in 2015 by Alex and Christie Kessel after their daughter Valerie was born with a rare condition called chronic intestinal pseudo-obstruction. When Valerie's condition kept both parents by her side for months at the University of Iowa Hospitals, the Kessels decided they wanted to do something to help other families struggling with serious, long-term, life-threatening issues. A nine-member board now serves on this nonprofit organization.
"Every time the Foundation is approached by a new family, it is a reminder of how lucky we are to have healthy children in our lives," says Christie. "The challenges these families face can seem insurmountable, and the stress these parents are under is unfathomable. Imagine having to watch your child struggle through a life-altering illness … and then imagine not being able to provide the care they so desperately need."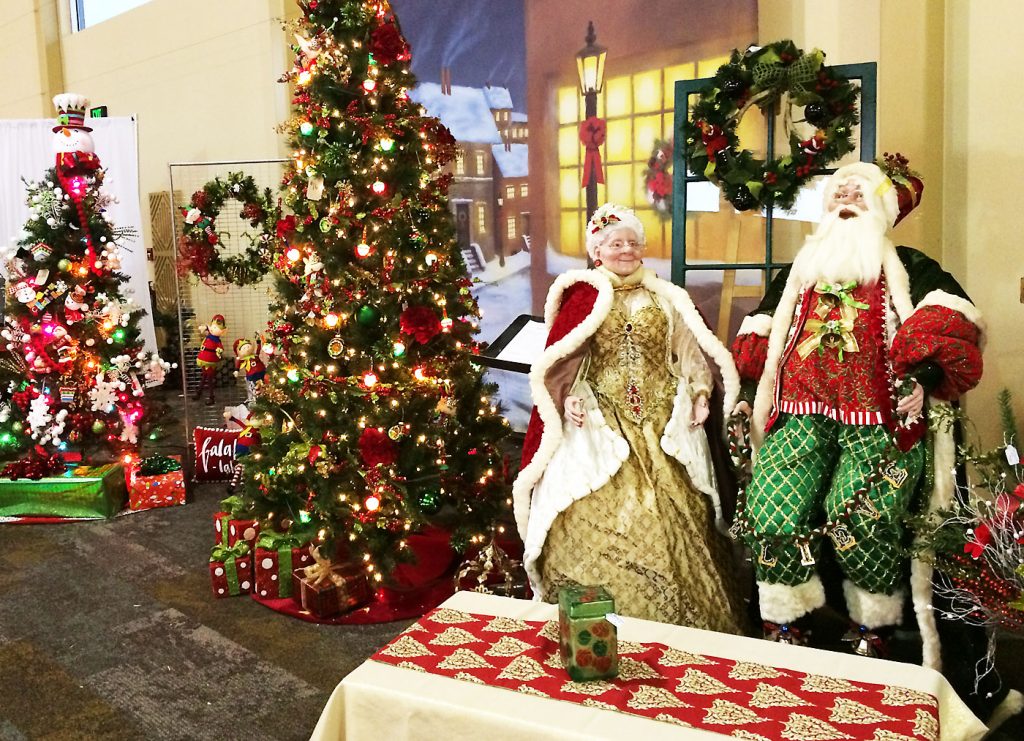 Meet Michelle, for example, a mother of three and recipient of a Little Superheroes grant. Her son Jaxton recently became paralyzed from the chest down due to a medical condition. "I am struggling," she wrote on her application. "I recently had to move out of our third floor apartment because I can no longer carry him up there. I'm barely hanging on financially, and all my savings are gone. I'm doing the best I can, I just need a little help to get through this rough patch."
The grants make a huge difference for these families, according to the Kessels, and the funds come directly from the public's generous support of the Festival of Trees.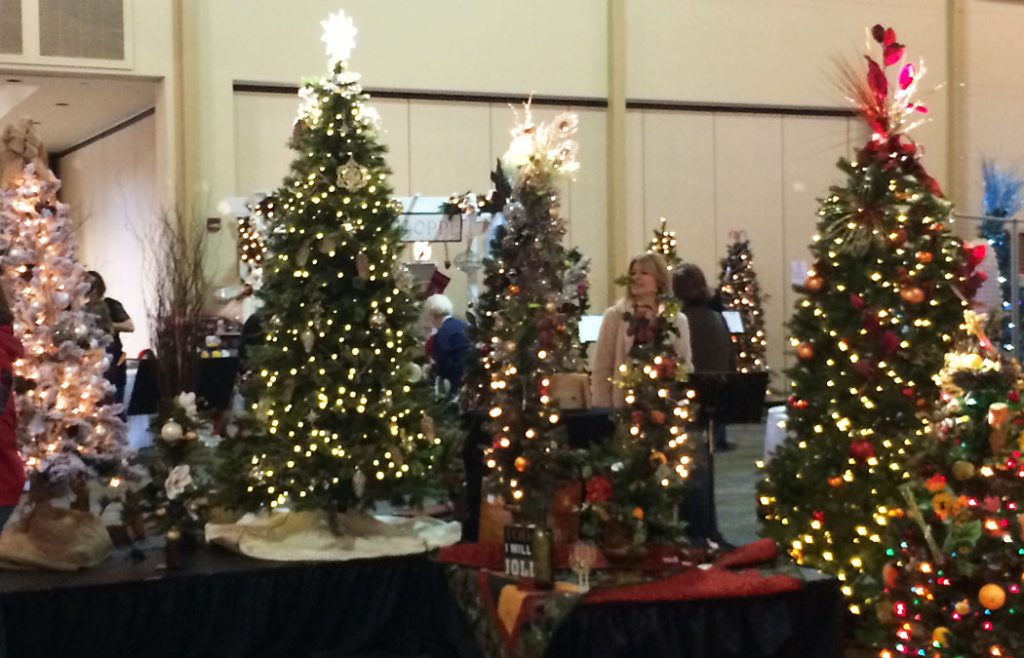 Volunteers are busy gearing up for this year's event, with a new Holiday Shop this year. If you'd like to help, please contact Christie at christiekessel@gmail.com.
Doors open Friday, November 29, from 10 a.m.–8 p.m., featuring a Hawkeye Tailgate area for fans! Saturday hours on November 30 are 10 a.m.–3 p.m. Local bakers will provide holiday treats to enjoy at the festival or take home, and hot chocolate and coffee will also be served. Children can join in the fun and make holiday crafts and partake in traditional activities.
Visit LittleSuperheroesFairfield.com to learn more about this awesome nonprofit.