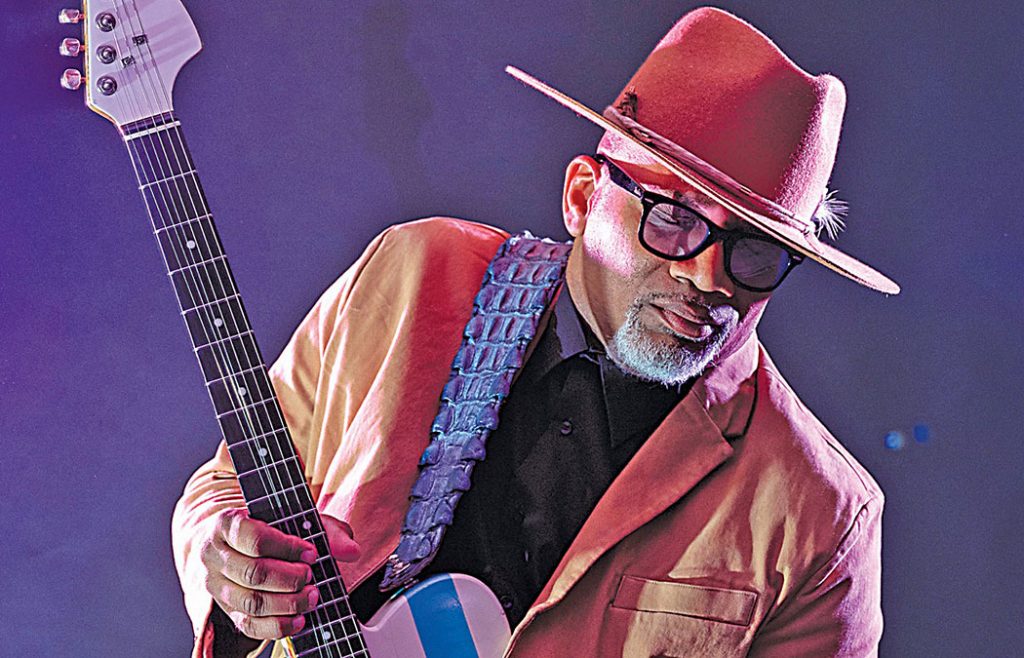 Throughout the history of Chicago blues, the intensely competitive club scene has served as a proving ground, where only the best musicians rise to the top. Iconic artists from Muddy Waters to Howlin' Wolf to Bo Diddly all paid their dues in the Chicago blues bars before making their mark on the world. On Saturday, December 28, the Southeast Iowa Blues Society will welcome another Chicago bluesman hitting it big, Toronzo Cannon, for their annual Rockin' in the Blue Year show at the Fairfield Arts and Convention Center.
Toronzo Cannon has become one of Chicago's most recognized and popular bluesmen through the sheer force of his music, his songs, his live charisma, and maybe most impressively, his passion. Cannon has played the Chicago Blues Festival on nine occasions, either as a sideman, a special guest, a band leader or, most recently, as a main stage headliner as well as playing other festivals across the country and in Europe.
Cannon, whose day job is a city bus driver for the Chicago Transit Authority, has a brand new record called The Preacher, The Politician Or The Pimp, which was released in September on Alligator Records. Rock and Muse Magazine called it "quite possibly, the best blues record of 2019,"
Building on the foundation of past live shows, which have included John Nemeth, Samantha Fish, Trampled Under Foot, Bryce Janey, Chris O'Leary Band, and many others, the Southeast Iowa Blues Society is set to enter their 10th year of bringing one of America's original music forms to Fairfield and the surrounding area. The Toranzo Cannon show also promises to be a one roof-raising show.
Doors for the Rockin' in the Blue Year concert at the Fairfield Arts and Convention Center will open 6:30 p.m. The JeffCo Blues Explosion, featuring Steve McClain, Kevin Riley, and Tim Carey get the blues flowing at 7 p.m. Tickets are $20 (SIBS members $15).
Learn more about SIBS at SoutheastIowaBluesSociety.org or on Facebook.