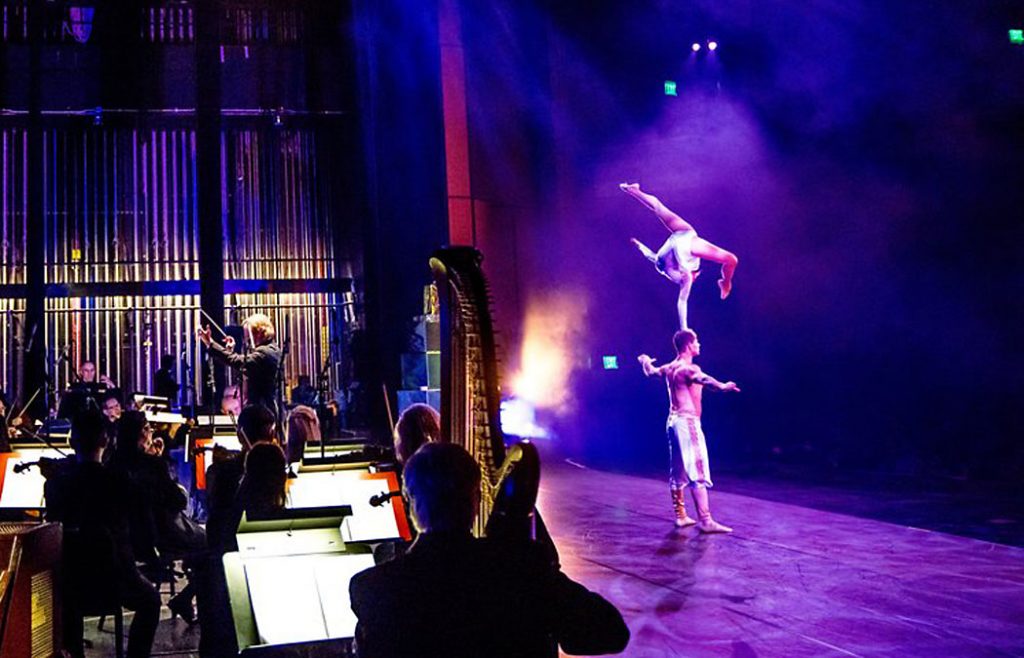 The Des Moines Symphony's New Year's Eve Pops is one of Central Iowa's most iconic New Year's celebrations. This year, the Symphony is joined by Los Angeles-based company Troupe Vertigo for an evening of "Cirque at the Symphony" on Tuesday, December 31, 8 p.m. at the Civic Center, 221 Walnut Street, Des Moines.
With jaw-dropping feats of athletic prowess and gravity-defying acrobatics, Troupe Vertigo's acrobats, aerialists, jugglers, and more will take audiences on a thrilling journey backed by the full orchestral power of the Des Moines Symphony.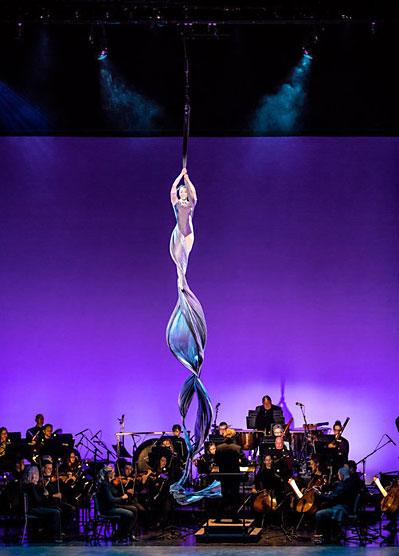 Troupe Vertigo, "whose dizzying acts defy gravity and leave its lucky audiences in awe" (Los Angeles Times), creates innovative theatrical experiences that fuse circus, dance, and theater. The company has performed for a wide variety of audiences, from the symphony hall to the festival stage. Based in Los Angeles since 2009 and founded Aloysia Gavre (Cirque du Soleil) and Rex Camphuis (Pickle Family Circus), the company creates spellbinding performances that ignite the imagination.
Tickets ($35-$90) and are available online through dmsymphony.org and at the Civic Center Ticket Office (515-246-2300), 221 Walnut Street, Des Moines.
The Des Moines Symphony Orchestra is a not-for-profit, professional orchestra formed in 1937 to enrich the community by performing great orchestral music. The orchestra performs seven pairs of Masterworks concerts, a Pops series (including the traditional New Year'sEve Pops), and other special events.