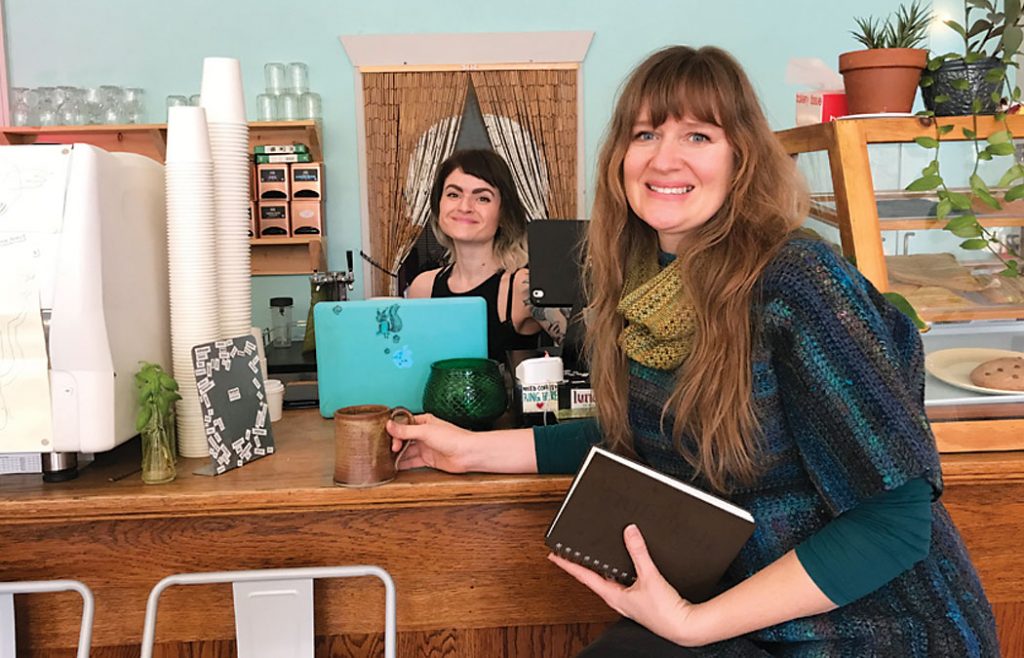 I've been thinking about a quote that was floating around online a few months back, which read something like, "Lack of success is not an indicator of talent, just lack of a deadline." I'm a writer. And I need a deadline. How about you?
When your creative passion is something you have to squeeze in around three day jobs, it can be challenging to find the time or energy to keep at it.
No loss, right? If you don't work on that historical fiction novel, no one will notice or mind. If you don't ever share that poem about your Czech grandmother, nobody will be the wiser. But you'll carry that extra weight around for a while, like a semi-precious stone that ought to be set in gold and given away but is still sitting in the pocket of your trousers, companion only to a piece of lint. Nobody wins.
However. Something mysterious and magical happens when you sign up to read a new work at your local "writer's night." By golly, somehow you manage to finish that piece. Or whittle down a better version of that chapter. And that nagging weight begins to float off you, leaving space for something new to come in.
And chances are that short story, that character, or that image you articulated from a whisp of a memory or from your super weird imagination will stick to somebody listening, lighten their load, connect a dot, make them feel less isolated, or move them to fits of laughter.
The sharing of written stories, tragedies, hilarities, and curiosities—out loud and in person—creates the kind of vulnerability and connection that strengthens community. Cliché alert: Art matters!
No, but it does. Which is why writers of any ilk—and the non-writing community at large—are warmly invited to attend the brand new Thirsty Word reading series, taking place in Fairfield at the Hazel Moon Café on the third Thursday of each month, beginning January 16.
The Thirsty Word will be lightly curated, featuring six or seven writers each month who want to share new work, ten minutes a pop, in any genre. Slightly more manicured than an open mic format, this reading series will be a relaxed evening featuring the local and regional community of wordophiles—and anyone who cares to listen.
On Thursday, January 16, at 7:30 p.m., settle into Hazel Moon Cafe's comfy space at 115 N. Main Street with a hot cuppa or a gluten-free banana bread muffin. Ever try lavender chai? Or a mint-rose matcha? The fabulous "Kava Colada," another Hazel Moon specialty, "balances the nervous system, facilitates socialization, and produces a gentle feeling of euphoria," says Hazel Moon beverage wizard and owner Natalia Danel. And ask Anna, third Thursdays' dedicated barista, what other teas, espresso drinks, or alternative milks you should try—such as Oatly: "Life changing. Swedish!"
The café will be open around 6 p.m. if you want to grab a chair (or a couch) early—or fiddle with your final draft. Readings will begin at 7:30 p.m., and we'll wrap up by 9 p.m. for all you early-to-bedders. A freewill offering is most welcome and will help us get the word out. Look for the jar.
Featured readers for the series launch on January 16 include author Susan Daniels (The Genuine Stories), Iowa City-based screenwriter Steve Kennevan, Fairfield wordsmith Taylor Ross . . . and maybe you!
If you'd like to be considered for a spot, please email a sample of your writing (100–200 words is fine) to Meredith Siemsen at SourceOffice@lisco.com. Please note your preference for a reading date, if you have one: January 16, February 20, March 19, or April 16. Write on.