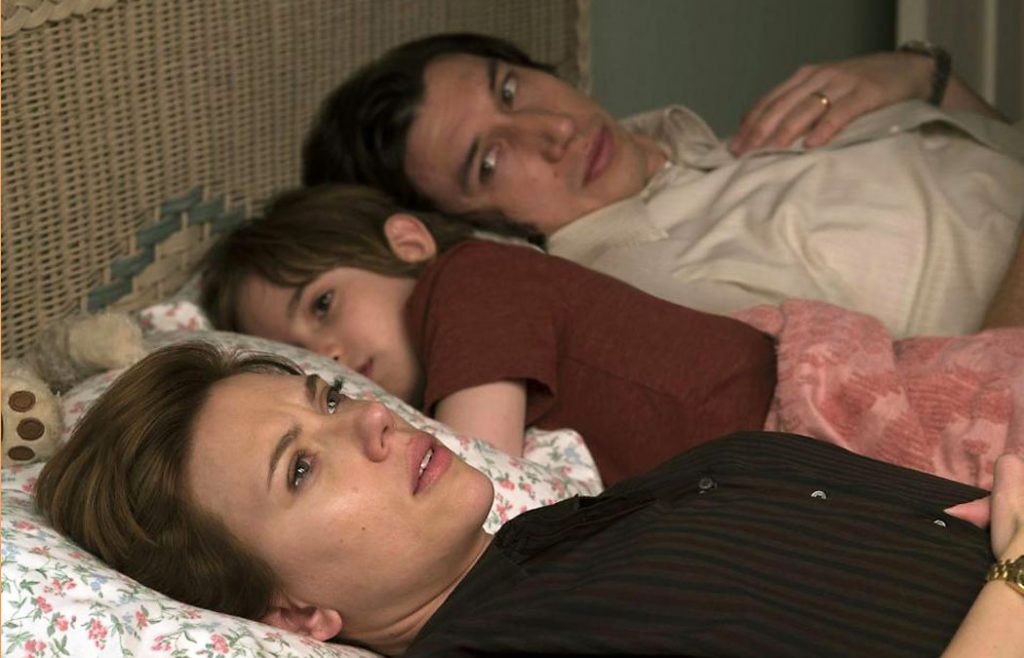 Criminal lawyers see bad people at their best, divorce lawyers see good people at their worst.
Now on Netflix and nominated for six Golden Globes, Marriage Story reflects the high-caliber filmmaking of screenwriter-director Noah Baumbach, whose many credits include The Squid and the Whale and Frances Ha. His all-too-human roles are steeped in reality and seasoned with wit, and consistently draw premium talent like this all-star cast with Scarlett Johansson, Adam Driver, Laura Dern, and Alan Alda. But the content comes with an unspoken caveat: enter at your own risk.
Fueled by the agony of Baumbach's parents' divorce and his own divorce from actress Jennifer Jason Leigh, this saga stings with anger, frustration, and despair. As Nicole and Charlie Barber, Johansson and Driver put it all out there, venting raw emotions of resentment and fury, while a mutual sense of caring hovers beneath.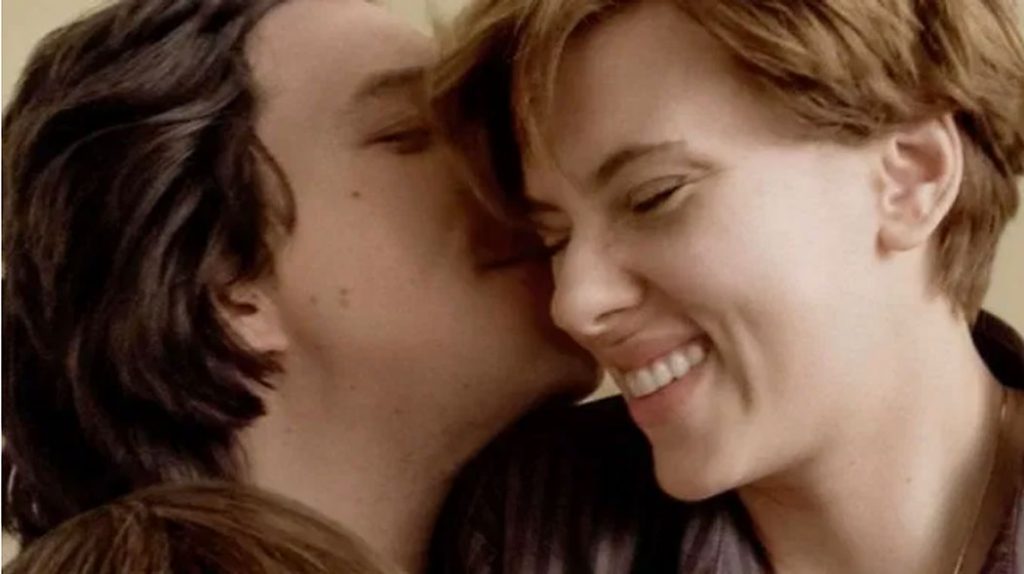 But when Nicole changes the game, there's no turning back. Suddenly their legal journeys are navigated by bloodthirsty lawyers who turn separation into a declaration of war. And whose hourly fees could suck the dollars out of pockets we never knew we had.
With mastery over design and detail, Marriage Story opens with sentimental voiceovers that introduce us to Charlie, a New York theater director, and Nicole, his wife and leading lady. Charlie enumerates Nicole's finest traits, followed by Nicole narrating what she loves about Charlie. And Baumbach is a keen observer who never stoops to cliché. He drills down to the molecular level of mutual appreciation that couples discover during years of living together. And given these tender and humorous qualities the Barbers admire in each other, we wonder why they would separate. But we don't wonder for long.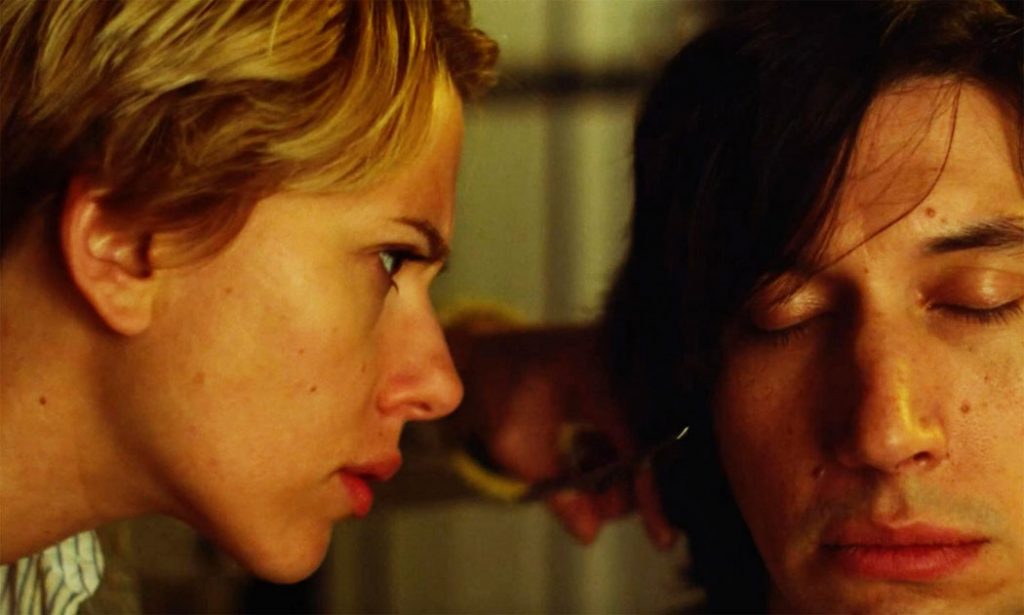 The complications of divorce are far-reaching. Nicole needs her own life back in L.A., while Charlie prefers their life in New York as it was. And then there are friends and families who share relationships with both partners but now must choose sides. And finally there's the ultimate collateral damage: their child. Played by Azhy Robertson, young Henry Barber is a silent victim of his parents' pain. He endures the manipulation of being shared, fought over, and put-upon by competing guardians. And he's expected to conform to a contrived schedule of alternating parents with fresh enthusiasm.
Believe it or not, Marriage Story offers some humor. Among my favorite moments is the way Los Angeles residents remind us that their city's West Coast virtues make it superior to living in New York (nicer weather and more living space), as though they're finally putting an age-old competition to rest.
But even humor can't alter this downward trajectory that's all too common. The promotional poster could display those little hazard cones and maybe a gentle warning: not recommended for those seeking light entertainment. But this doesn't mean the movie isn't worth seeing. Au contraire, Marriage Story is a powerful event that makes us ponder. And ultimately, this film is instructive. Follow my logic.
I'm probably not alone in wishing Charlie and Nicole had aired their differences sooner, and possibly stayed together. The Barbers are fictional characters, but the drama is real. You know how sometimes we respond to a small conflict with the nuclear power of Level 8, when a rational Level 3 would be more appropriate? And sometimes divorce is a Level 10 response to years of unaddressed conflict. The resentment builds over time, which makes it harder to heal the rift. And suddenly, poof. Ballgame over. Which leads us to the bottom line.
Marriage Story has educational value. Maybe this wasn't the filmmaker's intention, but as the dust settles on this stressful separation, a message emerges: we should watch and learn from the mistakes of others. Accept that there are always differences of opinion between two people, but don't let the tension build. Respectfully disagree with those you care about—a friend, a relative, a spouse. Resolve your conflicts together. And therein lies the power that keeps a relationship strong. It could save a marriage. Do try this at home.
That'll be 35 dollars, please.   A