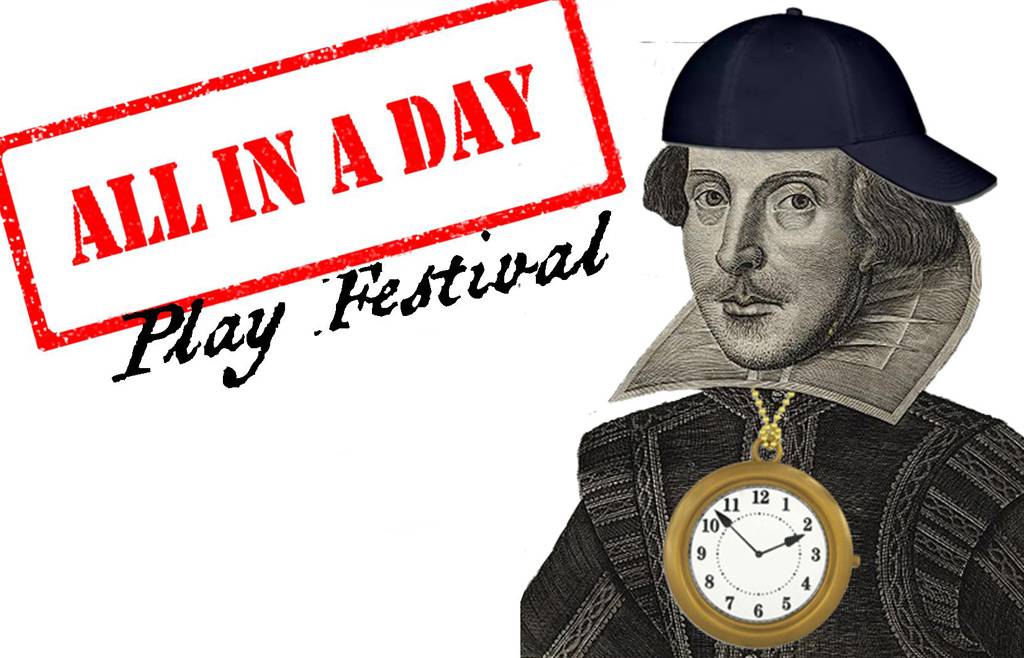 The annual All in a Day Play Festival will be held again this Friday and Saturday, January 17 and 18, at the Coralville Center for the Performing Arts.
This is the ninth time City Circle and Dreamwell theater companies have joined forces to sponsor this award-winning event, creating and presenting six 10-minute plays in just 24 hours, and they are thrilled to be joined for the first time by Iowa City Community Theatre. The final performance of ten wildly creative whiz-bang original works will take place Saturday, January 18, at 7:30 p.m.
How it works: Friday evening, on January 17, six writers, six directors, and 30 actors (chosen earlier this month on a first-come basis) will come together to begin work on their six original plays. Writers are randomly assigned a few specific perameters to help shape their scripts, the six groups of writers, actors, and directors brainstorm ideas, then the writers are set loose to pen their ten-minute plays by 8 a.m. On Saturday morning, the actors and directors reconvene to receive the play—and get to work.
We asked Nicky Beaurivage, City Circle Community Engagement Chair, about this exciting, collaborative project.
24 hours is a quick turnaround time! What about this under-the-gun process is attractive or rewarding for the actors, writers, and directors involved?
Nicky: The traditional way of putting up a musical or play takes weeks of rehearsal time which can be difficult to commit to. This event offers local community members an outlet to be creative and be a part of a production in a much more condensed time. And while the event is focused on fun for the participants and the audience, knowing they have a deadline to perform their own creation in just 24 hours is exhilarating.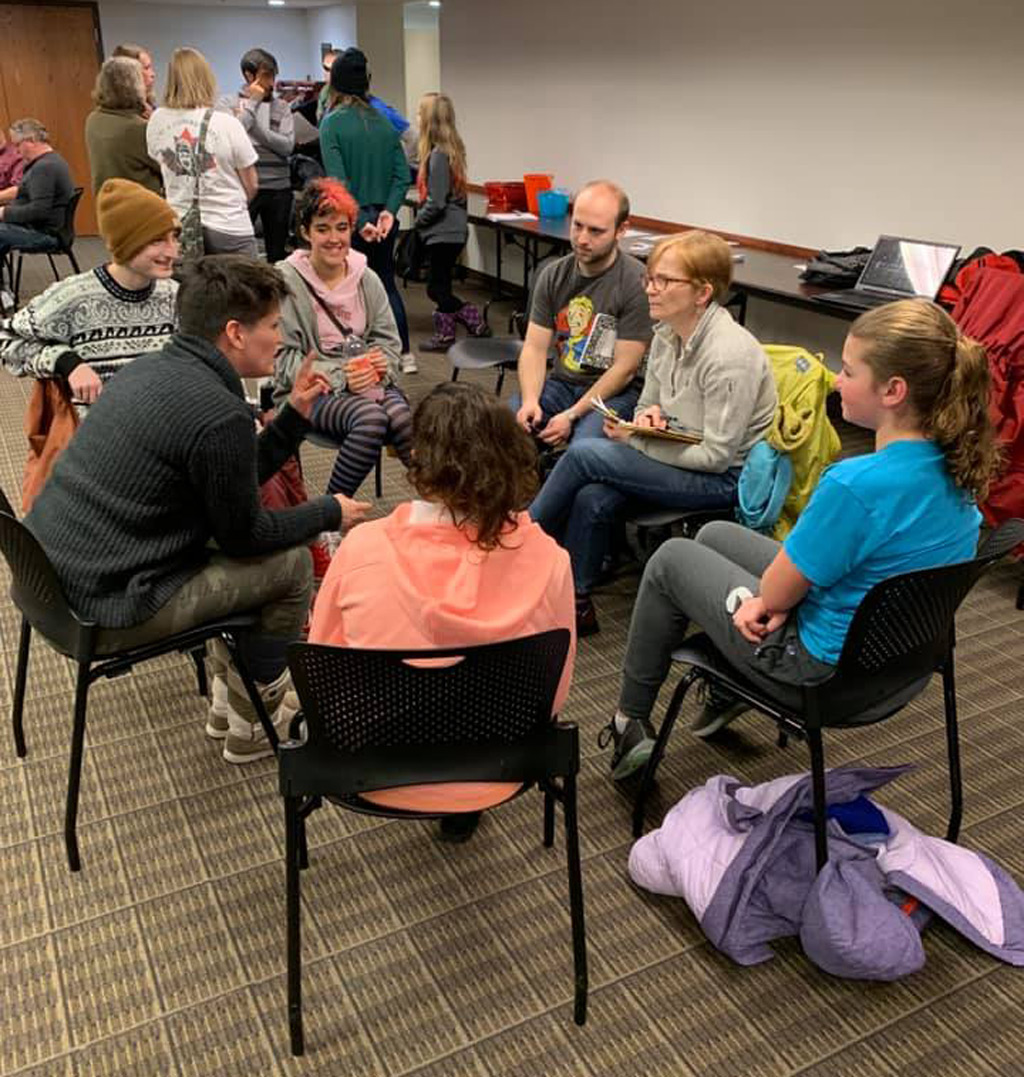 Will the final performances on Saturday incorporate lights and sound or a set? And what can audiences expect for the showcase on Saturday?
Yes, all the groups get 30 minutes to be on the stage before the performance to adjust their props, lighting, and sound cues if they choose to have any. While the technical elements will be minimal compared to a big musical, the actors do a terrific job of creatively communicating to the audience the setting and plot.
When the groups first assemble and meet each other, they are assigned things like a setting and a genre (for example, the writer may have to write a play set in outer space that is also a soap opera).
These themes—which are drawn out of a hat!—ensure that all the plays will be different, the audience will be entertained, and the groups will be that much more creative with their plays. 
What is the age and experience range of this year's writers, directors, and cast?
There are actors, directors, and writers participating at all levels of experience this year, which we're very excited about! We have people participating that have done this event in the past, others that are first-time "All in a Day" players, and even a few first-time actors. This is primarily an adult event, but there are six actors under the age of 16 to give some kids the opportunity to participate as well.
Also, there will be three judges for the event who will score each play and at the end of the evening—best playwright, best direction, and best ensemble will be awarded. The judges are: John Lundell, Mayor of Coralville; Donna Jongle, Visitor Services Assistant at the Coralville/Iowa City Area Conventions and Visitors Bureau; and Mitch Fick, CBS2 morning anchor. 
If you're curious to see what performance artists can come up in the blink of an eye, and want to support a really cool project, the final performances take place at Coralville Center for Performing Arts on Saturday, January 18, at 7:30 p.m. Tickets are $15. (319) 248-9370.