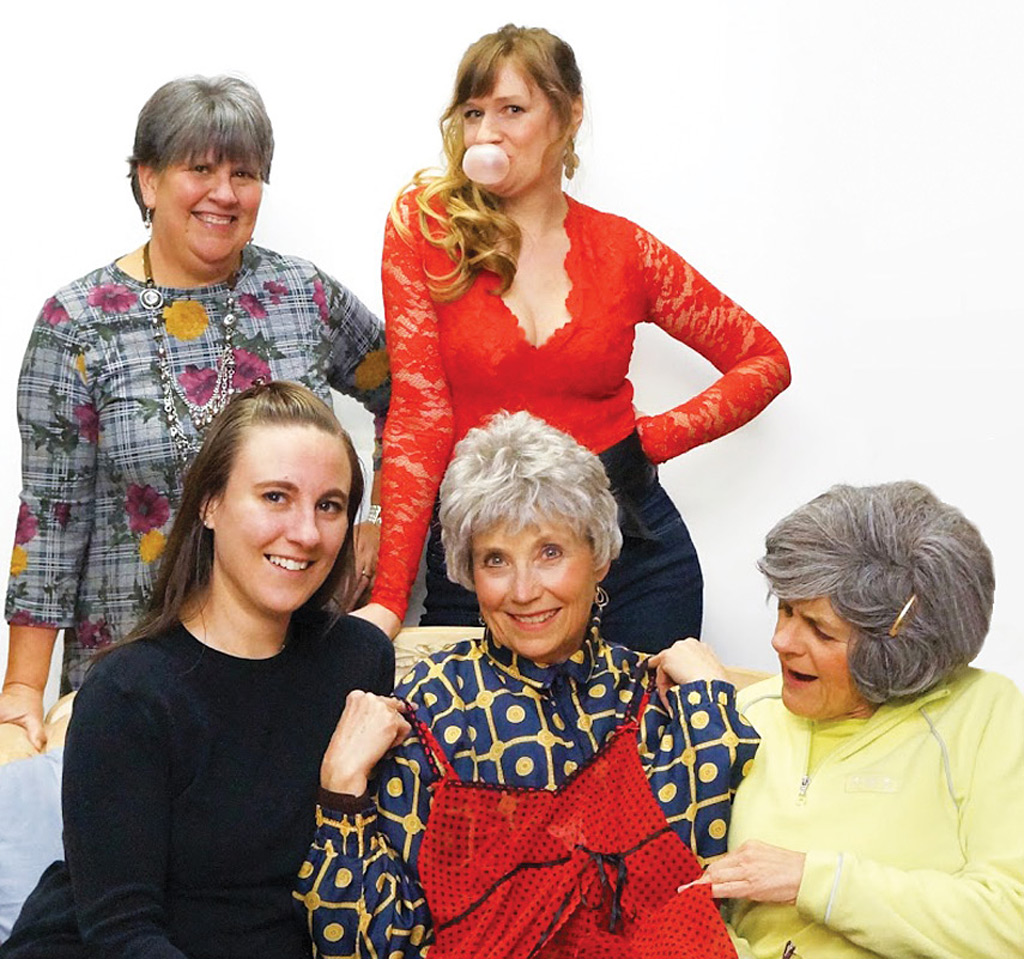 Think Arsenic and Old Lace … but without the arsenic. And much more lace—lacy slips, lacy bustiers, and lacy nighties. Oh my!
Fairfield Area Community Theatre is having a bit of good fun with their upcoming production of Nana's Naughty Knickers, showing February 13–15 and 21–23, dinner-theater style, at the Walton Country Club in Fairfield.
In Katherine DiSavino's hilarious modern farce, Bridget and her grandmother are about to become roommates. However, what Bridget saw as an opportunity to bond with her favorite New York City relative—and maybe get a little cozy with the handsome neighborhood cop—turns into a crazy-making experience she was not prepared for. Nana's been a bit naughty.
Bridget suspects something strange is going on—Nana's dodging questions, she's hiding things, and she won't let anyone near her closets. Turns out sweet Grandma Sylvia is running an illegal boutique from her apartment, selling handmade naughty knickers to every senior citizen in the Five Borough area!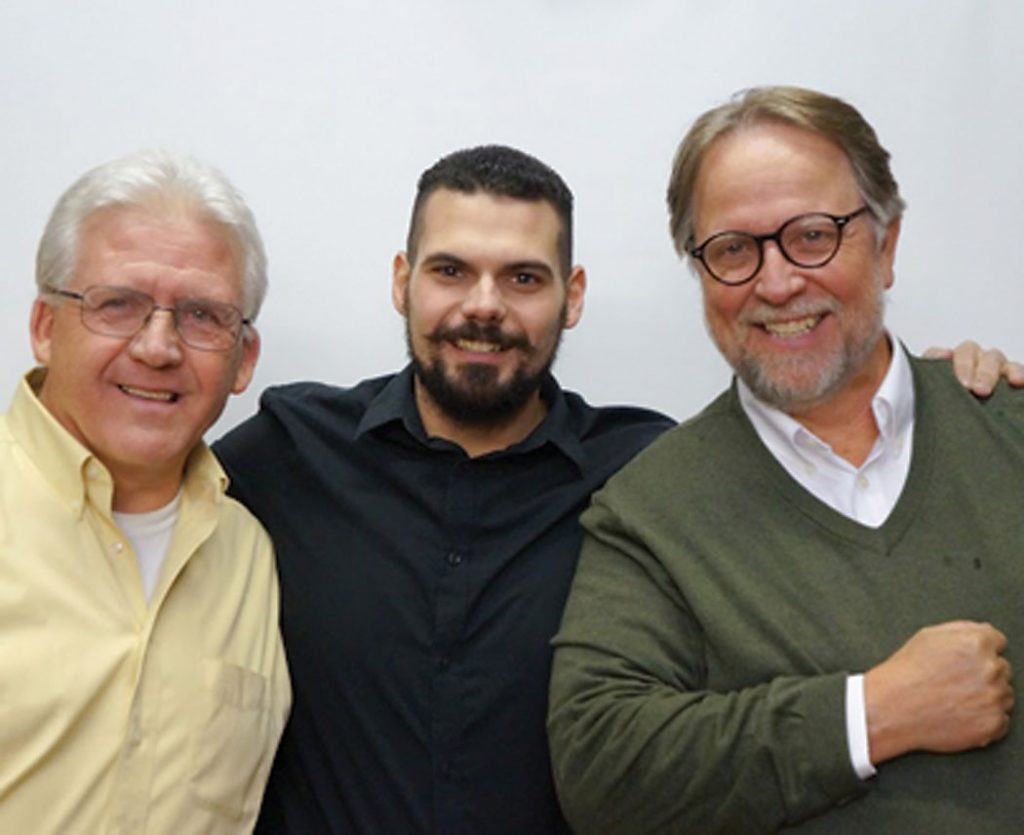 With landlords, delivery men, and policemen lurking around every corner, will Bridget be able to keep Nana safe from catastrophy? Will a competing negligee company blow Nana's cover? And, even worse, will the lace-laden ladies end up getting themselves arrested—or worse—evicted? High-stakes hilarity and chemise-clad chaos become the new normal for Nana. Oh well, she's "never been one to sit around and twiddle her thumbs!"
Longtime FACT member Dee Ann Lantz stars as the breezy and ever optimistic Sylvia Charles in this Manhattan madcap comedy, accompanied by her hard-of-hearing, walker-toting, sassy-mouthed sidekick,Vera, played to perfection by Gerry Garles. The quirky Ava Boyd, seen last winter in An Unspeakable Triumph of Supreme Brilliance, plays granddaughter Bridget, the good girl who's attempting to avoid total panic while scrambling not to ruin yet another romance. As her suitor "eagle eyes" Tom the policeman (charmingly played by Matt Johnson) becomes more and more attentive, things really start coming apart at the seams.
The comedic cast is rounded out by Meredith Siemsen (as Heather VanPree, who rides the line between seamstress and call girl—you decide), Tim Noll as the snooping landord, Marylou LaRose as Nana's favorite customer, along with Joe Phipps and Tim Lantz. Directed by Diana Flynn, assistant directed by Rachel Biggs, and with a dolled up, rigged-out set design by Lou Bolster, this saucy, smart, and ultimately sweet comedy is one you'll want to bring (most of) your family to.
Nana's Naughty Knickers runs February 13, 14, 15, and 21, 22 at 7:30 p.m., with a final matinee performance at 2:30 p.m. on Sunday, Feb. 23. Dinner tickets (Feb. 14, 15 and 21, 22) are $25, with a dinner buffet served at 6:30 p.m. Dessert-only shows (Feb. 13 at and 23) are $18, with dessert served a half an hour before showtime (7 p.m. and 2 p.m., respectively).
Purchase tickets in advance at Kim's Kottage by Missy on the west side of the Fairfield square (641) 469-5467, or at the door. Walton Club is located at 2265 Walton Lake Road in Fairfield.