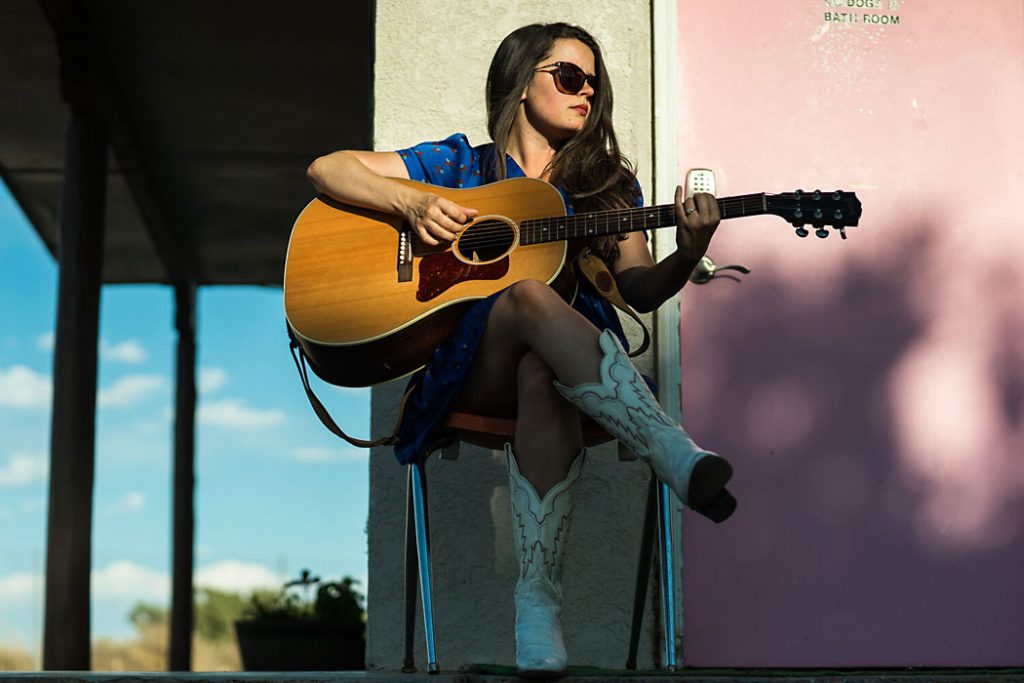 It was long after January 1st when I interviewed her, but Emily Scott Robinson still answered the phone brightly, saying, "Happy New Year!" One couldn't blame her. After putting out a record and traveling over a quarter million miles with her husband in an RV motor home to play gigs across the country, the North Carolina native had a career breakthrough in 2019 with her confident, second full-length disc, Traveling Mercies, and in particular the plaintive song "The Dress."
Rolling Stone named Robinson one of the "10 New Country and Americana Artists You Need to Know" and chose "The Dress" as number 13 on its list of the 25 Best Country and Americana Songs of the year. The influential blog Saving Country Music named it 2019 "Song of the Year." Music magazines and websites such as Billboard and American Songwriter also praised her talents.
"I'm very pleased 'The Dress' has received multiple awards as a top song," Robinson admitted over the phone, "but that's not why I wrote it." The autobiographical track concerns a sexual assault, which was a difficult topic for her to approach for a multitude of reasons. "This was my 'me too' response. The fact that the song received so much attention and love from other survivors of trauma astounds me. I wrote it because I wanted people to feel less alone in their experiences in a visceral and real way as I lived it." She still gets messages from people who want to share their feelings with her.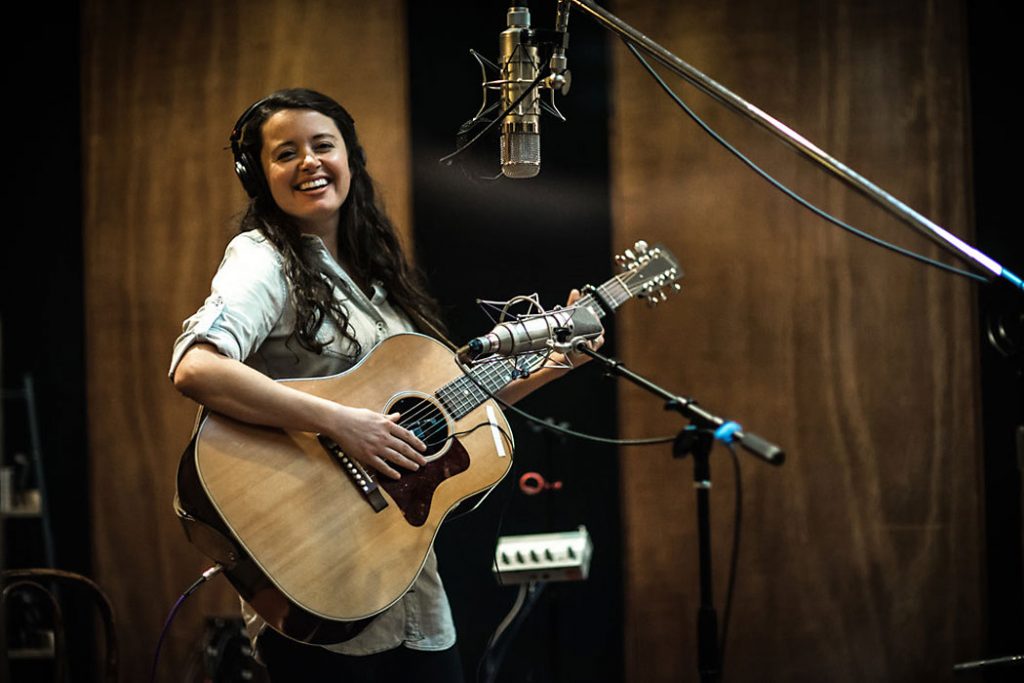 The song is dramatic, but not particularly intense. Robinson expressed more interest in healing rather than scratching the scar tissue. "The Dress" also opened the way for people to discover her other songs that concern everything from baking a pie to what happens when you die. Robinson's a singer-songwriter who's most interested in telling stories. Her travels have exposed her to the diversity of people and places, what they have in common, and what's particular about everyone and everywhere.
"I remember Iowa as hot," Robinson said with an impish glee. "I mean heatwave hot, where the sweat just dripped off me as I played outdoors at a nature center in Cedar Rapids."
Robinson said she has moved from the American South to Flagstaff, Arizona, where it can still get hot, but without the insane humidity. She and her husband (who's also her road manager) still live in the same RV. He will be driving her on the upcoming tour that includes two Iowa stops (the Mill in Iowa City on March 3, 2020, and the Maintenance Shop in Ames on March 5), but in a different vehicle. Robinson will take the stage alone with an acoustic guitar.
Robinson never thought of having a career in music. As a child she sang in the church choir and played clarinet for 12 years. She graduated from college majoring in history and Spanish and got a job as a social worker. "I didn't quit my day job until I was 28, and it wasn't until I was 25 or 26 that I even considered the possibility of making music my profession." While Robinson had always enjoyed performing, it wasn't until she began writing her own songs that she decided to make a go of it.
"When I was in high school, I would play guitar and sing Joni Mitchell, James Taylor, Dar Williams, and other folkie-type pop music, but mostly in my bedroom," Robinson said. She would perform in front of others as she got older. However, while she liked being on stage, she didn't know what she had to contribute. She went to a lot of shows and studied what the other musicians were doing. She also attended a songwriting camp in Colorado that opened her up to expressing her own experiences.
"Writing songs freed me in a way I hadn't realized I could be. I learned to trust myself and to ask listeners to trust me," she said. Robinson then connected back to earlier in the conversation. "That's another reason why 'The Dress' has been so important to me. One of the hardest parts of being a musician is getting an audience to listen to you, but once they do, they learn to trust you and want to discover more about your music." She noted that while many people first heard about her through "The Dress," they soon picked up on other songs on the disc. She routinely gets asked to play the deeper cuts that only those who heard the whole record would know.
As a social worker, Robinson found a calling in helping others, but she felt drained at the end of the day and unable to take proper care of herself. As a musician, Robinson said she has the same goal of helping others. The former history major said that every generation thinks the world is getting worse and the new generation will just mess things up. She keeps current with what's happening in politics and world affairs even as she limits her daily exposure.
"My job is to shine an internal light," Robinson said. "Music grounds me and wakes me up to my responsibility to other human beings. These are really weird times—testing us, and the only thing I can do is be my best to give love, hope, and a sense of the possibilities. This gives me energy instead of takes it away."