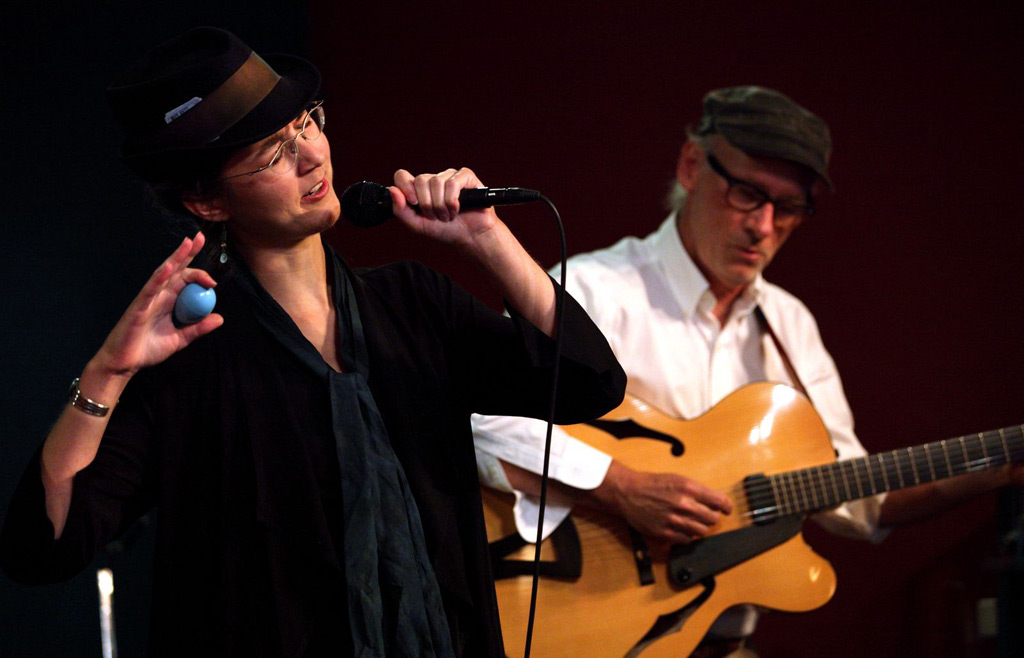 Max Hatt and Edda Glass have "an incomparable spook" (Nashville Scene) and a "unique sound" (Larry Groce, NPR) that have taken them across the country—from performances on NPR and PBS to concerts at New York City's Lincoln Center, the Kennedy Center in Washington, D.C., and the Sundance Film Festival.
Their award-winning original music and mesmerizing reinventions of the Great American Songbook and Brazilian classics create a swoon-inducing soundscape of voice and guitar that is both epic and intimate. John Platt of WFUV says, "Max Hatt/Edda Glass create exquisite, evocative music as they journey through the landscape of jazz and folk with Hatt's atmospheric guitar playing and the landscape of the West with Glass's literate lyrics."
"Their lyrics/instrumentals encapsulate the confusing sentiment of feeling both lost and found, all at once" (New York Theater Guide).
"BEAUTIFUL … #CHILLS" —Ann Powers, NPR Music
Praised for her "impeccable vocal command" (PopMatters) and compared to a gamut of singers from Astrud Gilberto to Billie Holiday, Glass's voice is ultimately "one of a kind … you cannot confuse her with another artist" (New York Theatre Guide).
"Edda Glass's voice must be heard to be believed," says Nels Cline of Wilco. And as a duo, Max and Edda are "subtly poignant, elegantly funky, and haunting without trying to be."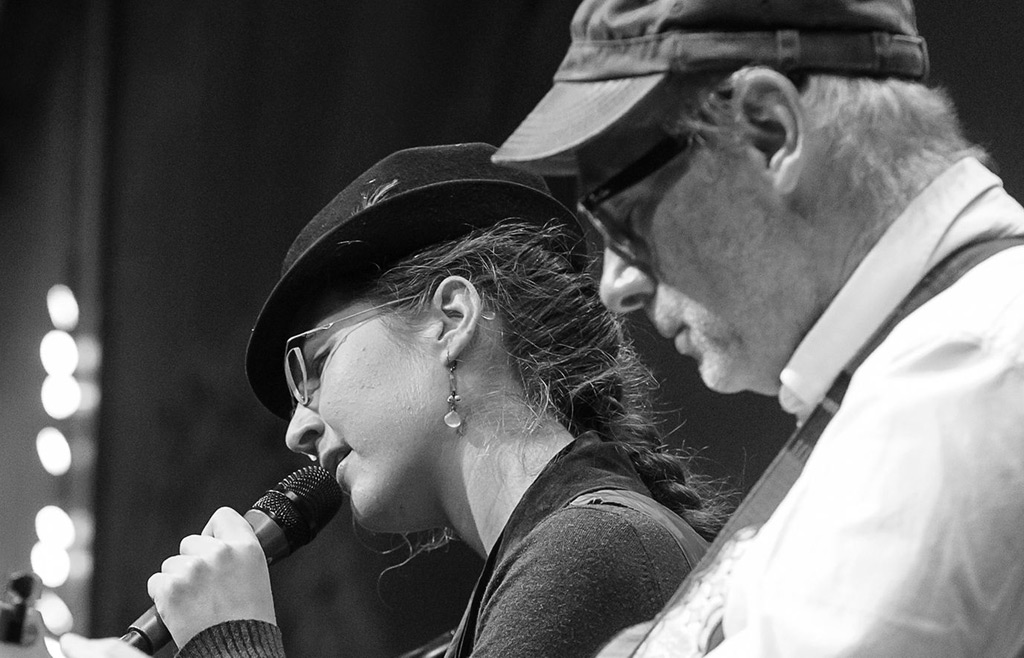 "Few are those who insist that original music is an art, avoid the commodity and immediate gratification that comes from creating that which has proven to be sellable. I am always inspired by visionary charismatics who possess both the courage and the perseverance to pursue their art against the odds, trusting that their labors are not in vain. Max Hatt and Edda Glass are unique voices and rare musicians," said PBS host and internationally renowned composer Eric Funk.

If we live in uneasy times, Max and Edda's music is both a reflection and antidote, an escape that is really a healing-in-place.
See Max Hatt and Edda Glass on Friday, March 6, at 8 p.m., at Café Paradiso, 101 N. Main Street in Fairfield. Tickets are $12 in advance (CafeParadiso.net or at Café Paradiso), $15 at the show.