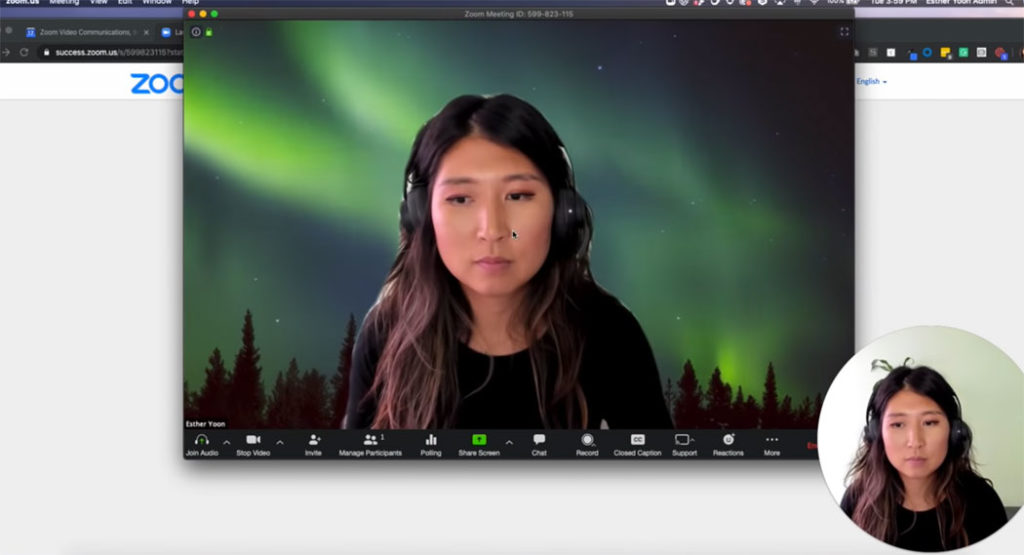 Tracking infections in real-time, free streaming entertainment, widespread videoconferencing, tips on how to stay healthy—the internet has been a huge boon in a difficult time.
Zoom (zoom.us) has been a lifesaver, literally. People need to congregate—for work, for meetings, for happy hour, for choir practice. Zoom has quickly become the go-to resource to satisfy all of these needs. It offers free videoconferencing for groups of up to 100 people, though the free version has a 40-minute time limit for meetings that involve three or more people.
I received an email in mid-March saying that an important faculty meeting would be conducted online, with a link to click. I'd never used Zoom and was hardly aware of what it was. A few minutes before the meeting began, I clicked the link. It told me I needed to download software. I clicked again, the software downloaded, and the meeting appeared on my screen.
I was surprised how easy it was, and how well the interface worked. The person conducting the meeting used a feature that streamed a live image of his computer screen. Around the periphery were live-streamed images of the participants. Most of us turned off our microphone and camera unless we wanted to say something to the group. It was all seamless.
One cool application I've heard of is that of the Chamber Singers of Southeast Iowa. Intent on preparing for their annual spring concert in late May (and hoping that it will indeed happen), they're actually using Zoom for rehearsals.
Because of the various speeds of the participants' internet connections, it's not possible for the internet to stream every person singing in synchrony. So the choir director is streaming the choral selections to the group and having them sing along via Zoom, thereby practicing their parts. If someone finds a particular passage is challenging, they can then discuss and review it.
(Note, though, that as Zoom grew from 10 million to 300 million daily participants, a "zoombombing" subculture emerged. Some videoconferences have been public events, and naughty boys have been scouring the internet for details of these, then posting that info online. Then the rapscallions join the videoconference and stream pornographic video to it. You are hereby advised to privately organize your events.)
Of course, you have many other choices for free videoconferencing, including Group FaceTime (limit 30), Google Hangouts (limit 10), Skype (limit 50), Houseparty (limit 8), and more.
Another amazing contribution of the internet has been real-time tracking of infections. Kinsa, a company that makes thermometers that connect to the internet, found that their aggregated data of up to 162,000 daily temperature readings could track the spread of the coronavirus. What they found was surging numbers of fevers in certain hotspots in the U.S.
When various government entities issued states of emergency and suggested limiting public gatherings, the rate didn't slow. But when orders were given to close bars and restaurants, and to shelter in place or to lockdown, within days the number of infections dropped to levels of weeks earlier.
Some Asian countries quickly contained the virus by using the data on the phones of infected citizens. If someone was infected, they used location data and credit card purchases to track their location and contacts. They then tested those people to see if they also had the virus.
On the one hand, there are privacy concerns, but on the other, it saved lives.
Given the importance of social distancing and the large numbers of people stuck at home, a range of services and organizations decided to offer free entertainment.
Sling TV, for example, began offering a large number of free channels without requiring sign up or payment. Major broadcasters caught the spirit and also began offering their content on Sling for free. As I write this in early April, most of this content was expected to be available throughout the month. Hopefully, much of it will still be available by the time you read this in May.
In addition, many well-known performers have been streaming free events in the spirit of lifting the spirits of those closeted at home. And the Internet Archive (archive.org) began offering their entire collection of 1.4 million books for free, much to the consternation of authors and publishers.
Of course, the internet has been a key source of news about the spread of the virus—and about best practices for avoiding it.
Social media, too, is helping people meet their needs. I learned via Facebook that a couple friends were quarantined, so I made a run to Walmart for things they needed. In particular, some people are finding Nextdoor to be a boon in getting needed help, or finding out who needs help. It's like Facebook but just for your neighborhood.
In short, the internet has been a real boon at this critical time. Here's hoping you're staying healthy and happy.
Find column archives at JimKarpen.com.