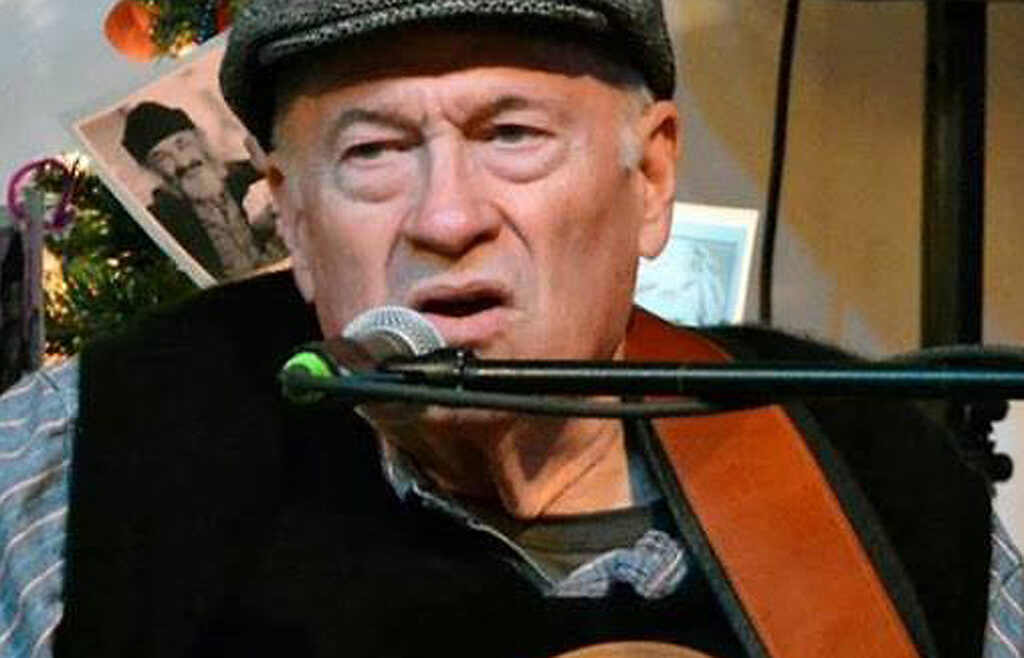 There's an old expression that "You are what you ___." For some people, it's "You are what you eat," or "You are what you love," or "You are what you think." For me, it's "You are what you hear." I spend the bulk of my time listening to, writing on, and teaching about music. It's gotten to the point where I have to force myself not to respond to other people in song lyrics.
But enough about me. This essay is about the late Joe Brisben. Joe wrote for The Iowa Source from 1998 to 2015, but I never met him at the workplace. In this day and age, writers and editors don't meet in closed rooms and discuss what belongs in the next issue.
Joe wrote about business and personal finance in the Source, and I read his columns in search of advice. I would see him on a semi-regular basis at the Deluxe Bakery in Iowa City. My wife and I, and often my son, have gone to the Deluxe for breakfast every Saturday morning for the past several years. We are joined by two other couples. We swap the latest news about ourselves, shared friends, and what's going in the world. The talk can get serious as life has thrown us all curveballs, but mostly we kibitz.
Joe was not part of our group, but he was a regular attendee on Saturday mornings at Deluxe. We would nod at each other, and there were many times he would offer a comment from his seat about some bit of trivia we were discussing about an old movie or something that once happened in Iowa City. We never invited him over. He would sit somewhat hunched up, often reading a newspaper, with something resembling a half-scowl on his face. He wasn't unfriendly, but he did not appear to be approachable. There was something more Yoda-like in his appearance that suggested he shouldn't be bothered.
Deluxe hasn't been open for seating since the pandemic hit Iowa in mid-March. I seldom leave the house these days because of the coronavirus, but I went to the supermarket on a recent Saturday to get groceries. On the way back, I spotted an "estate sale" sign. I rarely go to such events, but I decided to stop in. As soon as I got there, I was told the sale would end shortly but begin again the next morning. There was a sign pointing downstairs that said "Music Items." I headed straight there. Amidst the many instruments, turntables, records, pictures, and such were several rows of compact discs. CDs are my weakness. I won't even tell you how many I have because it's embarrassing. You can't even buy them at most places anymore as it's considered an obsolete medium.
I saw they were mostly jazz from previous eras. The first ones I spotted were unfamiliar. It could have been because the popular ones were bought before I got there, but it was more likely that the previous shoppers were more interested in the musical instruments and such, which looked picked over.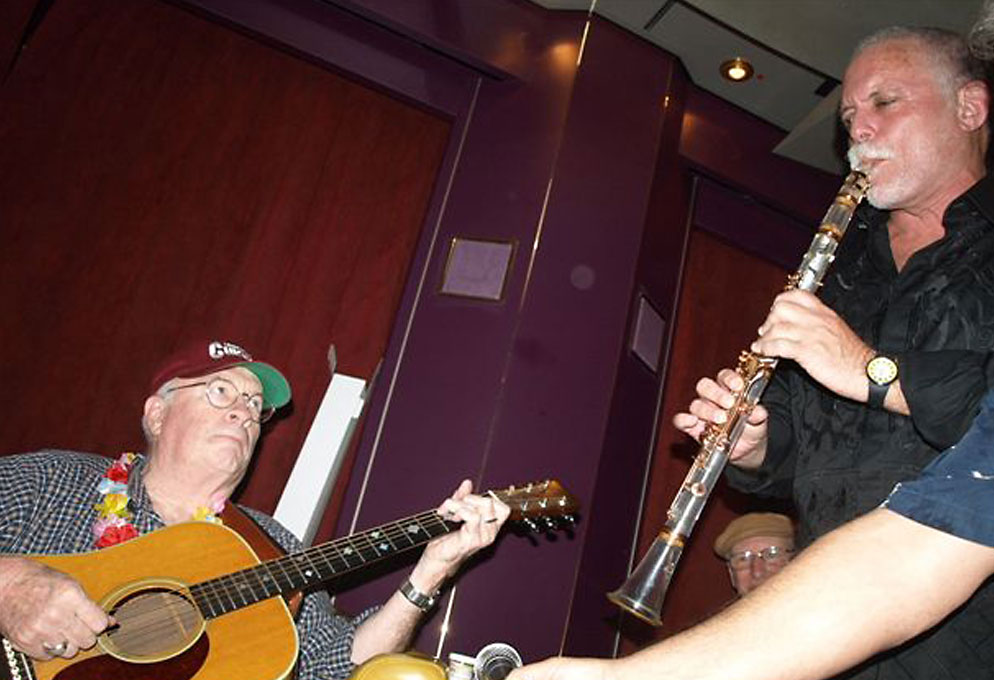 That night I looked up who had lived there. It was Joe Brisben. I didn't know his interest in music or actually very much about him. When I read his obituary online, I found Joe was quite accomplished. He graduated from the University of Chicago with a degree in English Language and Literature in 1964, worked at various newspapers before earning his master's degree at Drake, and then spent several years working at the University of Iowa in public information. He changed careers in the early 1980s and became a successful financial planner.
According to the obituary, Joe was an advocate for social justice and participated in Dr. Martin Luther King's March on Washington in 1963. He was deeply involved in the Unitarian Universalist Society and instrumental in the fundraising effort to relocate the Unitarian Church from Gilbert Street in Iowa City to a new building in Coralville. He served on numerous committees and in leadership positions, including the board of directors of the Extend the Dream Foundation, which provides services to the elderly and disabled in Iowa City. Joe also write short stories and published three novels.
I didn't know Joe was a "lifelong music lover" and "a talented singer and player of the guitar, banjo, harmonica, and several brass instruments." We had never talked about music. But the next morning I returned to the estate sale. I bought more than 100 CDs, and I am still not quite sure why I didn't buy more. I was afraid to look greedy, although no one else really seemed that interested in the discs. But I feel I "know" Joe now through the items I purchased.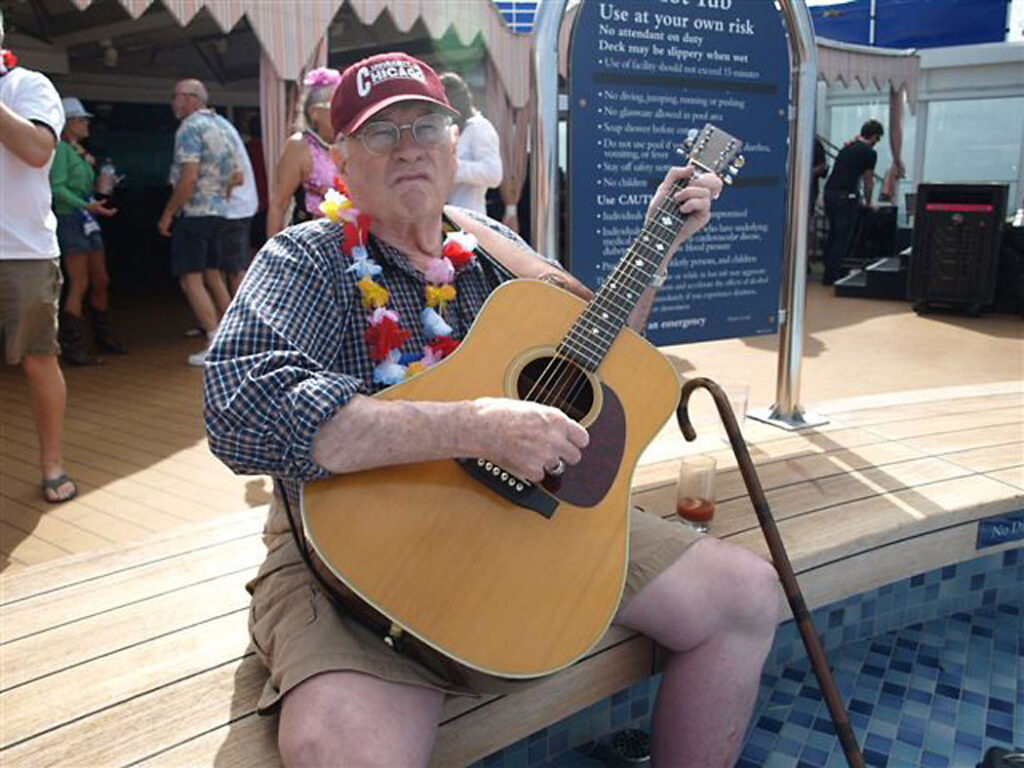 In the interest of brevity, let me present three broad categories to define the man I didn't know: Gerry Mulligan, vocal jazz, and the blues.
Gerry Mulligan is best known as a baritone sax player who played cool jazz during the 1950s and '60s. As Duke Ellington says in the intro to one of the dozen Mulligan discs I bought, "Jazz can be either challenging or satisfying, but this man's music is both." The same seems true of Joe's tastes. His collection reveals a thoughtful listener who savored nuanced leanings.
Mulligan's work features instrumental dexterity and a sense of control. Joe also had many vocal jazz records by acts such as Lambert, Hendricks & Ross, Paul Robeson, and Johnny Hartman. These artists were not mere singers with good voices but creative improvisers who used their vocals as musical instruments. These discs reveal Joe's understanding of how jazz is structured even when it seems not to be.
Joe also loved the blues. While all of the discs were well-cared for, the most worn item is a four-disc collection called Ain't Times Hard that contains 100 blues songs that offer political and social commentaryby the likes of Big Bill Broonzy, Memphis Minnie, Sleepy John Estes, and many more obscure musicians who protested the injustices they witnessed. Judging by the condition of the cardboard case, Joe must have played this one often. This fits right in with his commitment to social justice as well as his love for music.
I wish I would have gotten to know Joe better in life. Based on his CD collection, we would have had a lot to talk about.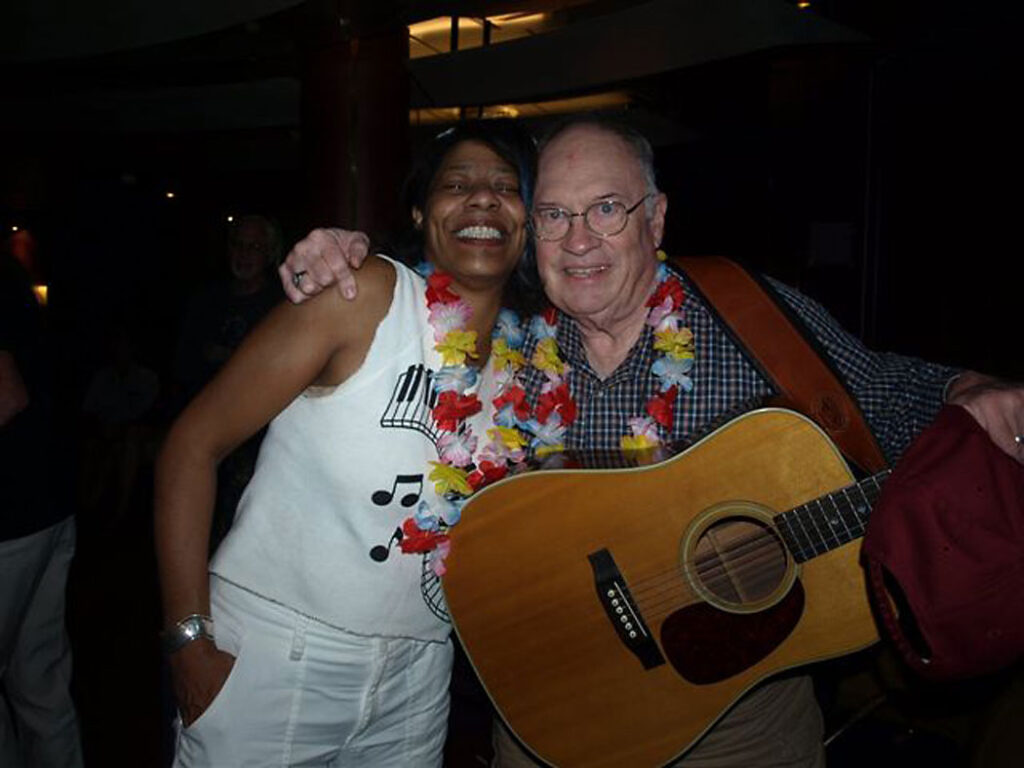 Please note, there is a Facebook page in Joe's memory.