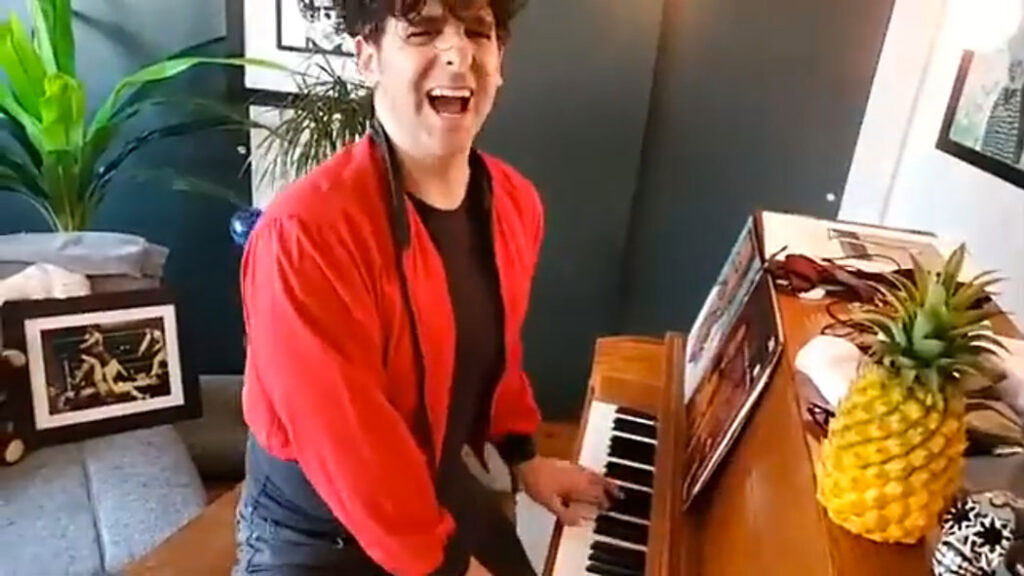 The South Philadelphia band Low Cut Connie was scheduled to perform at South by Southwest in March, but that was before the virus shut everything down. So LCC decided to perform online instead. While it was originally meant to be a short-term enterprise, the band has said the bi-weekly program will continue indefinitely. You can catch livestreamed shows every Thursday and Saturday night at 5 p.m. Central Time on Low Cut Connie's Facebook page and Instagram Live.
Lead singer and group founder Adam Weiner hosts these sessions from his living room. The performances are intimate even as they are watched by global audiences in places like Croatia, Argentina, Australia, and Japan.
LCC plays earthy and soulful rock and roll. Weiner mostly plays piano in a manic style reminiscent of Jerry Lee Lewis. He's accompanied by guitarist Will Donnelly, who plays straight man to Weiner's antic persona. The two perform original material from past records as well as new stuff from their forthcoming (in October) double album, Private Lives. LCC also does a wide range of covers, and Weiner asks for requests. Since the shows are broadcast on Facebook and Instagram, watchers can comment and make suggestions.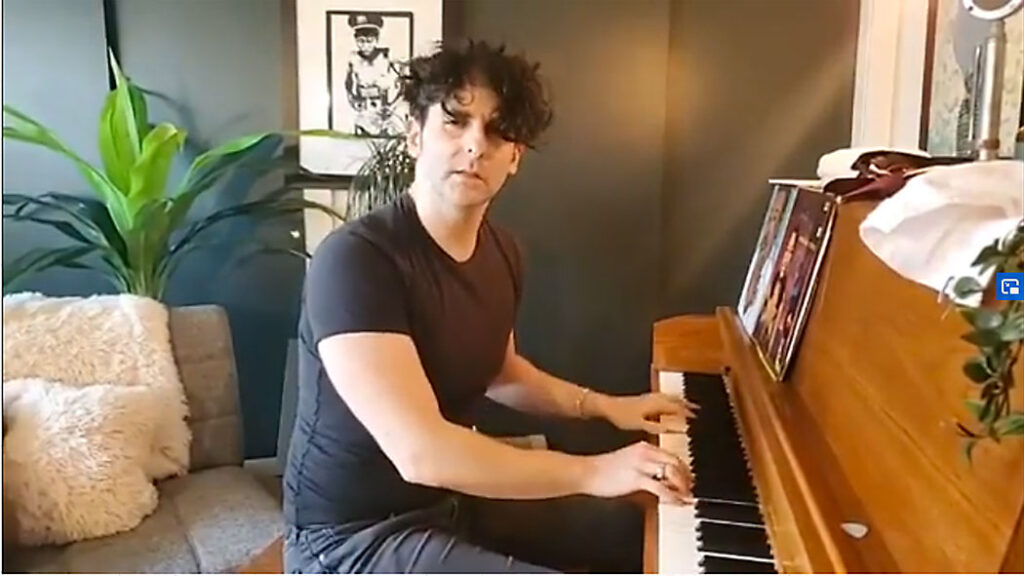 The outside material can range from the silly to the sublime—from Annie's "It's the Hard Knock Life" to Prince's "Purple Rain." Weiner routinely does a segment in which he introduces audiences to music from a hundred years ago and frequently mentions past greats such as Dinah Washington, Professor Longhair, and others his young listeners may not know. LCC did an entire show dedicated to the music of Little Richard after his recent death, and in the aftermath of George Floyd's death, began a set with the Rolling Stones' "Street Fighting Man" as protesters took to the streets. While LCC is nonpolitical, Weiner and Donnelly don't hide their repugnance at the current administration.
Former President Barack Obama is a fan, inviting LCC to the White House during his tenure. Other notable fans include Elton John and Bruce Springsteen.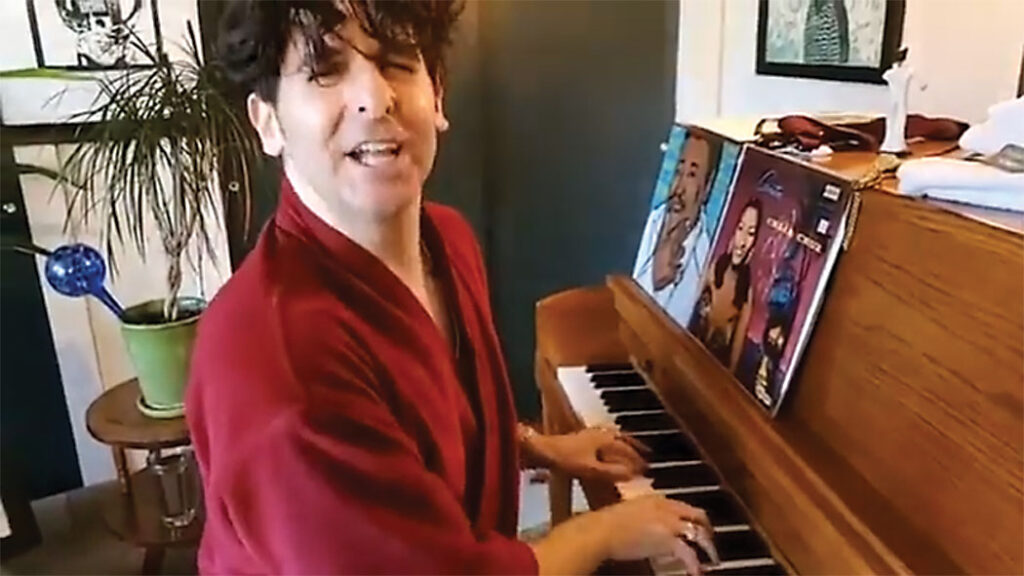 As the shows are produced in Weiner's actual apartment, he routinely takes his audiences on mini-tours of his premises. Weiner begins his shows dressed up in a jacket and long pants, but it's hot in his apartment. Before the hour-long shows are over, he starts to "schvitz heavily," as he puts it, and soon he's down to his underwear, wearing a ripped T-shirt and black briefs covered by a loose-fitting red robe. After more than 20 broadcasts, audience members have started betting onscreen how long it will take Weiner to undress. Donnelly stays clothed.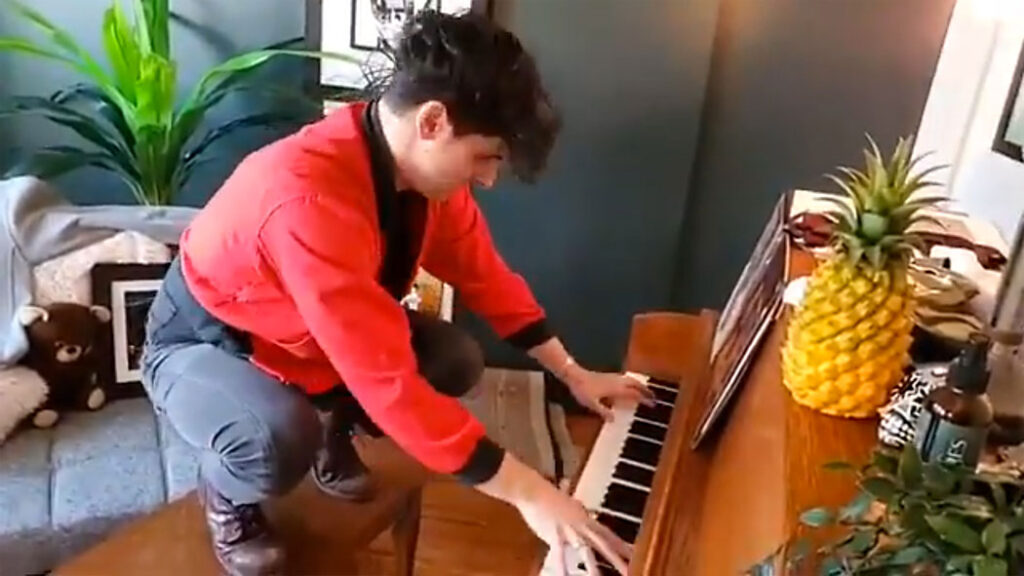 Weiner recently changed the name of his show from "Live from South Philly" to "Tough Cookies" as a way of honoring fans who remain committed to the program, and he has even launched a fragrance, a copper wrist band, and other merchandise with the Tough Cookies moniker. LCC has a Venmo site to receive contributions and asks audiences to give to a local nonprofit (Philabundance) that provides hunger relief. The band also recently performed a benefit show (outdoors and socially distanced) at a local hospital that regularly streamed his program for its medical staff and patients, and plans to do more charity work for those on the front lines as circumstances permit.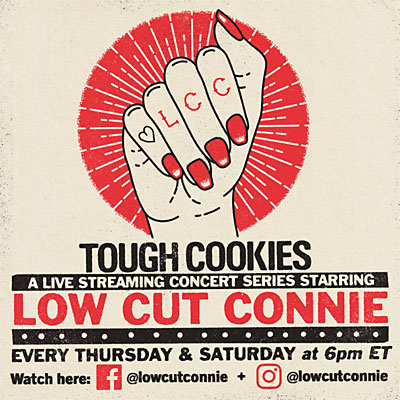 While the shows began as a way to entertain people during the COVID-19 crisis, they have moved on to something more cosmic. This interactive, live entertainment program changed from just being a party into something more communal and spiritual. Weiner notes that live, in-person concerts may not happen again for a long while. In the meantime, this is one place people from all across the world can be together and share the vibe. 
All Tough Cookie episodes are archived on YouTube.