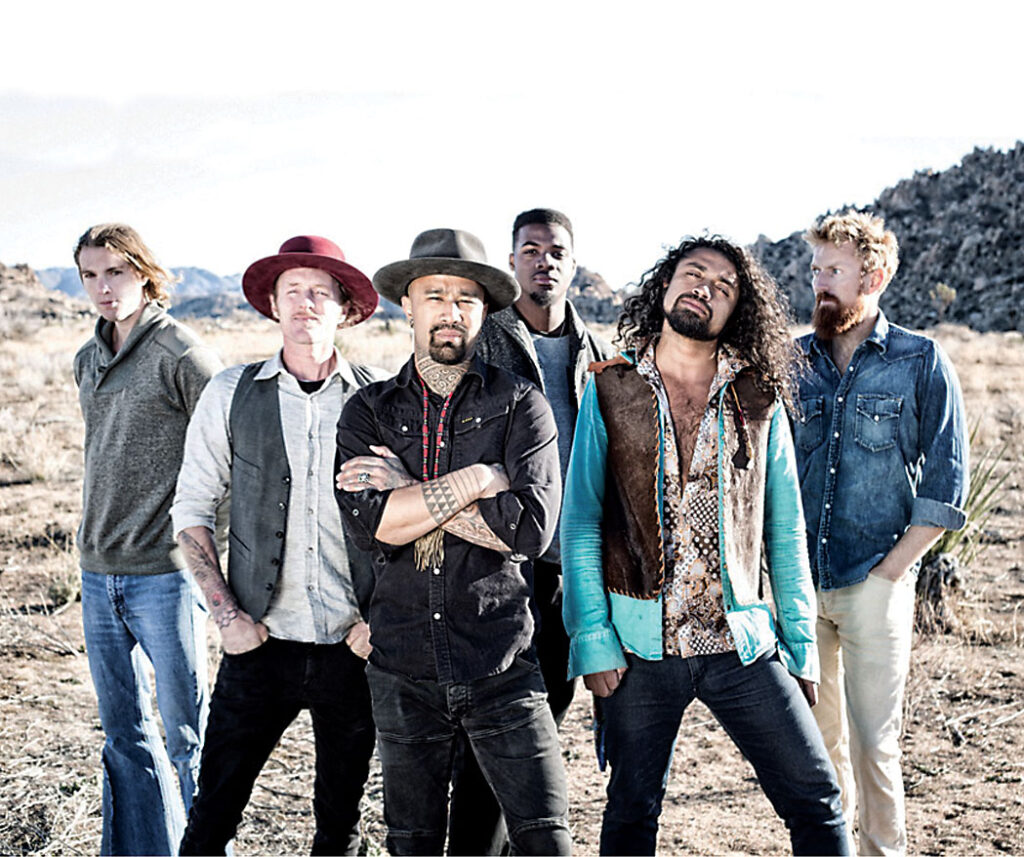 A seeker of knowledge, peace, and justice, Hawaii-based Nahko Bear is the frontman for Nahko And Medicine For The People, an American world-music band that mixes reggae, folk, and rock genres. The diversity of Nahko's heritage (Native American Apache, Puerto Rican, and Filipino) fuels his commitment to themes of mutual respect, forgiveness, and conservation of planet Earth.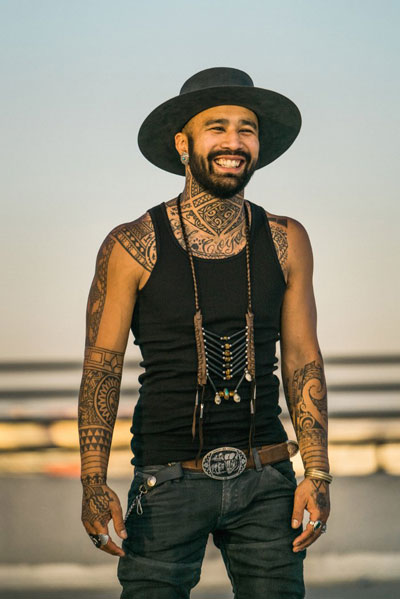 Born in Portland, Oregon, Nahko was adopted at an early age. He started playing piano at age 6 and later guitar at age 14 while singing in church. Today, his positive, uplifting stories remind me of singer-songwriter Darius Rucker, who was also influenced by gospel music.
Since 2008, Nahko has swung between solo albums and collaboration with his Medicine band, which includes talented musicians Tim Snider (electric violin), Max Ribner (trumpet), and TJ Schaper (trombone). The band favors performing in alternative music festivals for which Nahko carefully crafts playlists to suit the concert's theme.
In May 2020, the band released the CD Take Your Power Back. Enjoy tracks from this CD and earlier albums that reflect on themes emerging from the pandemic.
Recommended tracks from Nahko and Medicine for the People:
"Give It All" (2020). In his homage to Martin Luther King Jr., Paul Simon, and others, Nahko realizes, "If I can learn to be alone / I will always have a home." He later elaborates, "That's how I learned to be alone / Coming from a broken home." Simple electric lead guitar lays the foundation with sparse horn behind. Beautiful.
"Slow Down" (2020). The ointment for "Body, mind, and spirit crying" is "Slow down, slow down, slow down." The song builds to a choral harmony finish with an unexpectedly delightful touch of Irish flair in the fading echo. Okay, maybe I imagined it.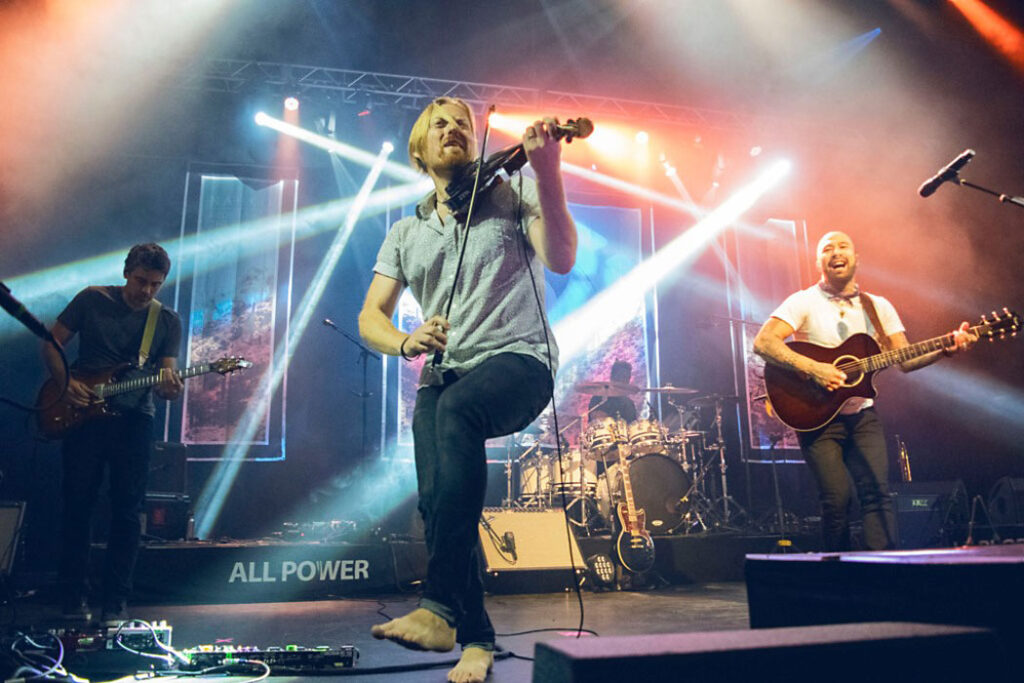 "Tus Pies" (2016). With a title that translates as "your feet," this is a story of adoration with faintly shimmering Mellotron-like keyboard and acoustic guitar: "And I love your feet for how they found me / And how they walked upon four winds / Be my deer, I'll be your meadow / Come graze upon Bear skin."
"Wash It Away" (2014). In this mid-tempo piece, Nahko reflects on the wisdom of his elders, who prayed, "Today's a good day for my ego to die" in order to stay humble and simple. A fitting invocation for today's circumstances.
Enjoy this music among the many free shared Spotify playlists available under DJ Andy Bargerstock or his free streaming site FringeToastMusic.com.