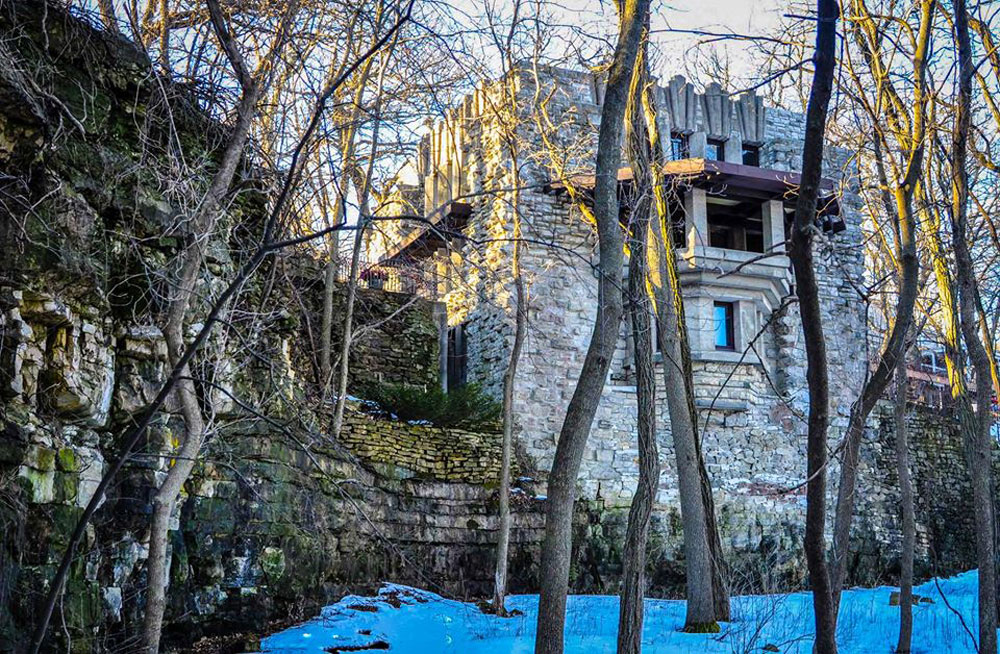 A few years ago, while lecturing in Sydney, Australia, I was not at all surprised to find that most of the people I spoke to were well aware of Frank Lloyd Wright. I was surprised, however, by the number of those who also knew about Mason City, Iowa.
They had heard of Mason City (and some had even visited there) because of its connection with Wright. In 1907, he was commissioned by Mason City attorneys to design a multi-purpose building that could house a bank, hotel, law offices, shops, and rental spaces. The two primary components would be the City National Bank, which faced a bustling downtown street, and the Park Inn, which looked out on a tranquil park.
The Australians also knew that Wright, while working on that larger project (begun in 1909), had adapted an earlier plan for a Prairie style home for a local physician named Stockman. The prototype plan for the structure had been published in 1907 in the Ladies Home Journal. Now known as the Stockman House, that residence was completed in 1908.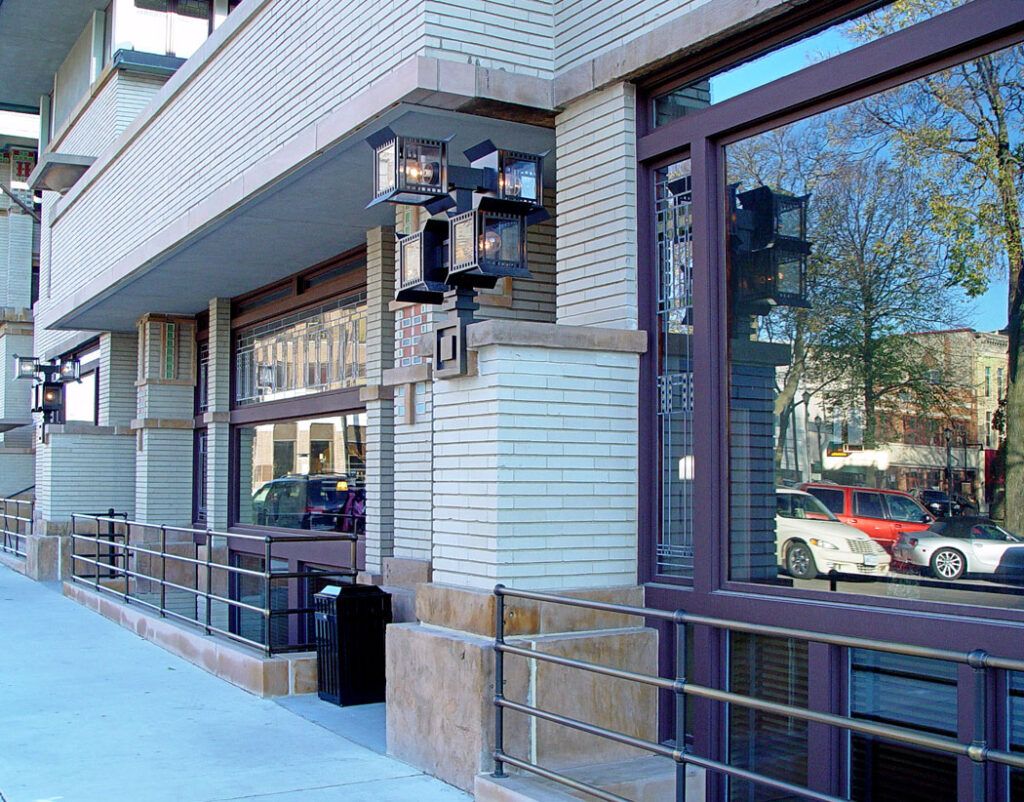 Two years later, when the City National Bank and Park Inn opened with a festive ceremony, Wright did not attend. Most likely, he wasn't invited. He had left for Germany the year before, after newspapers widely reported his amorous liaison with the wife of a Chicago client and abandonment of his own wife and children.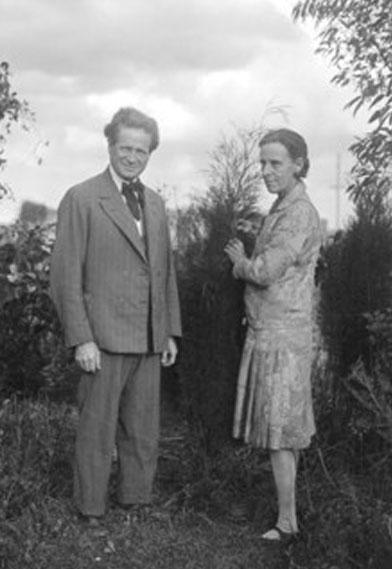 Had Wright not been sullied by scandal, he probably would have been hired by Mason City businessmen to design an entire neighborhood on facing sides of Willow Creek in what is now referred to as the Rock Crest–Rock Glen Historic District. Instead, the commission was offered to Walter Burley Griffin, one of Wright's young associates in his Chicago architectural firm.
It was a wise decision to offer the commission to Griffin. Or so it seemed initially. As a talented architect with a particular interest in landscape design, his skills were well-suited for designing innovative homes within a planned surrounding. He initially proposed that there would be as many as 19 unique single-family homes in the Rock Crest–Rock Glen neighborhood. But the project never reached that goal—only seven houses were completed, and only five were his designs. In part, the project was never completed because of Griffin's capabilities as an architect—he was, in a way, too good. And Australia played a central role.
After initial long-distance discussions with his Mason City clients, Griffin traveled there from Chicago in 1912 to look at the natural setting and develop a suitable plan. As he began to work intently on the buildings and surroundings for Rock Crest–Rock Glen, he was also preparing an entry for an international contest to design the buildings and surrounds of Canberra, the new capital of Australia. His collaborator in this was Marion Mahony (a remarkable draftsman and designer herself and one of the country's first women architects), whom he had married the year before, and who, along with Griffin, had been a longtime associate in Wright's architectural office.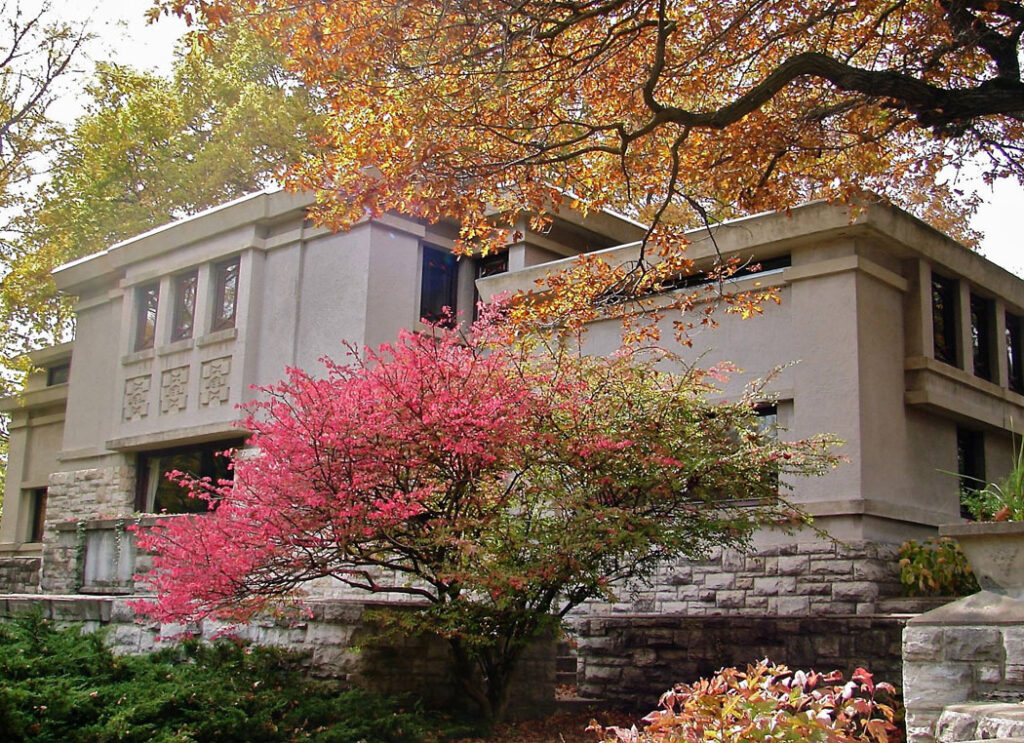 The on-site negotiations with his Mason City clients could hardly have been more successful. Not only was consensus reached about the layout of the neighborhood, but Griffin also delivered the plans for four of the residences: the Harry D. Page house, Arthur L. Rule house, James E. Blythe house, and Joshua G. Melson house.
All four structures were innovative and unique, but the Melson House (on the Rock Crest side) is by far the most peculiar. It stands tall unabashedly at the top of an imposing limestone bluff, made of the very same stone it appears to have burst from. Embedded yet conspicuous, its presence cannot be ignored. From the beginning, townspeople have referred to it as "the castle."
Meanwhile, complications arose. In May 1912, Griffin's submission for the design of the Australian capital (in which Marion Mahony Griffin played no small role) was awarded the top prize from among 137 proposals. He would soon be required to visit the site. In August 1913, a 30-page sequence of drawings and photographs of his work (including his Mason City designs) was published in Western Architect, followed by an article in Architectural Review. The Griffins traveled to Australia for the first time in August, then returned in November to work on a plan to transfer the responsibility of completing the Rock Crest–Rock Glen project.
When the Griffins left for Australia again in 1914, they had no idea that they (as a couple) would never return. World War I would soon begin, and the political disagreements about the architectural plans for Canberra were nearly as deadly as warfare itself.
Today, more than a century later, Frank Lloyd Wright's City National Bank and Park Inn have been miraculously restored as the Historic Park Inn, and the Stockman House is a museum. In recent years, the city has been named by Conde Nast Traveler magazine as one of the top destinations worldwide for architectural devotees. And the astonishing (if less famous) contributor to that notoriety is the Griffins' Rock Crest–Rock Glen neighborhood, which by itself is worth the trip.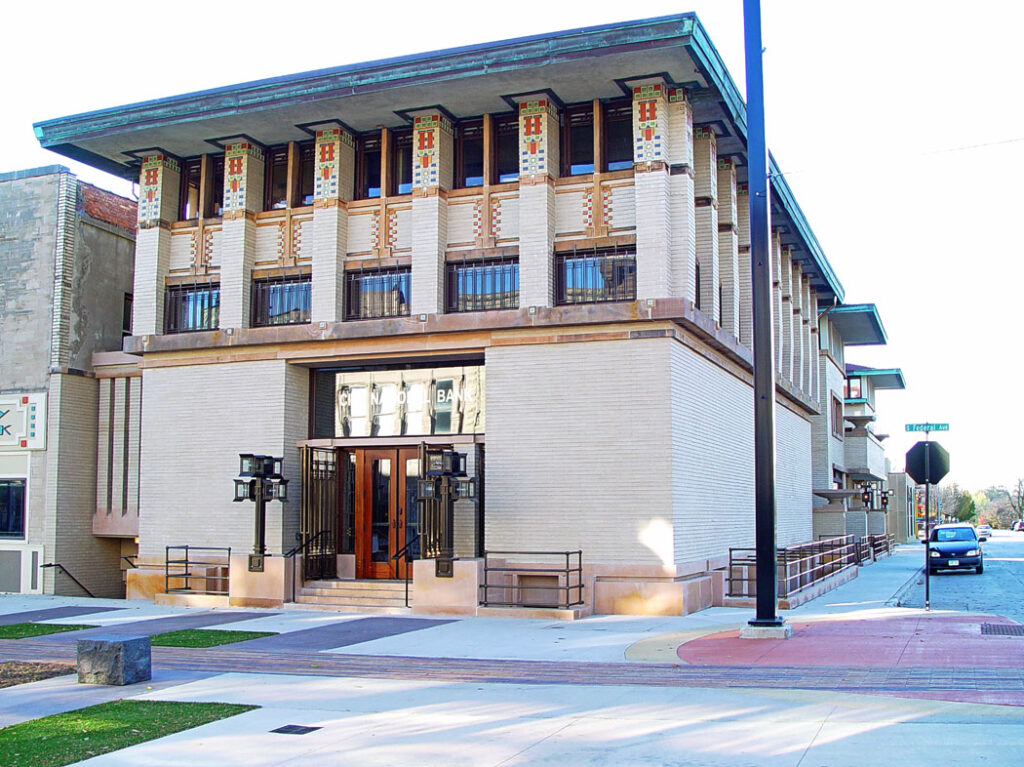 Should you go there, you may even cross paths with Australians.
Roy R. Behrens is an Emeritus Professor and Distinguished Scholar at the University of Northern Iowa. His most recent book is Frank Lloyd Wright and Mason City: Architectural Heart of the Prairie. For more of his writings see BobolinkBooks.com/BALLAST.