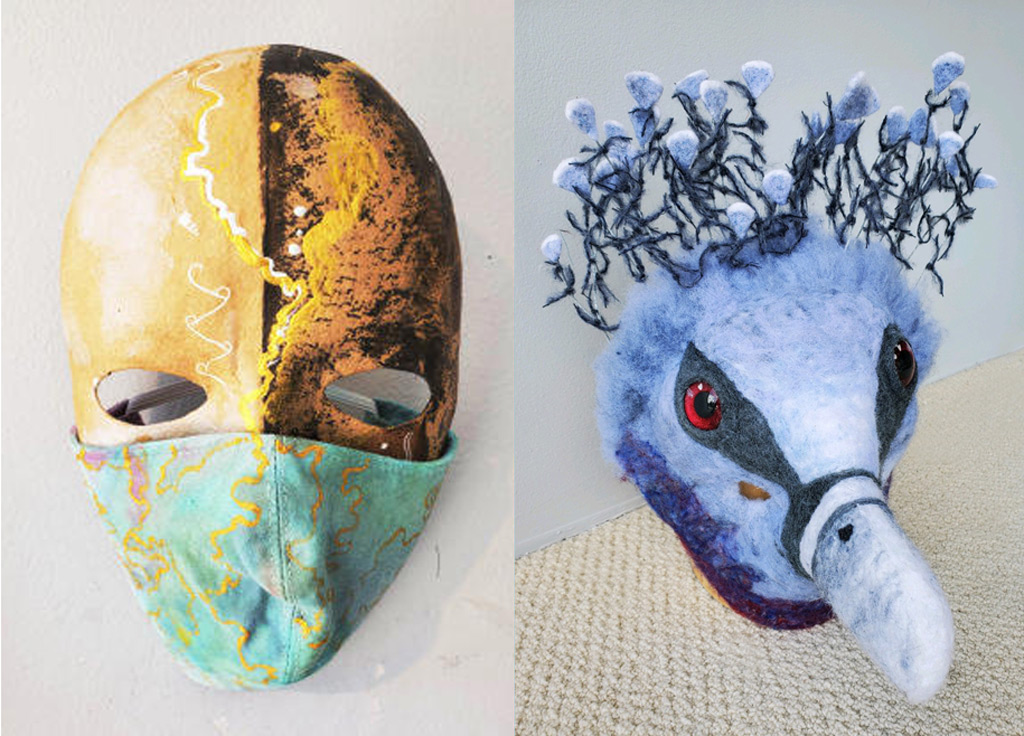 ICON Gallery has been receiving a wide range of delightful submissions for its protective Mask Decorating Contest. Contestants were given the freedom to follow their imaginations, yielding a colorful variety of entries that range from intricately decorated masks of a more basic structure—masks that one could be seen wearing in the grocery store—to an N-95 mask glued to canvas and turned into a turtle.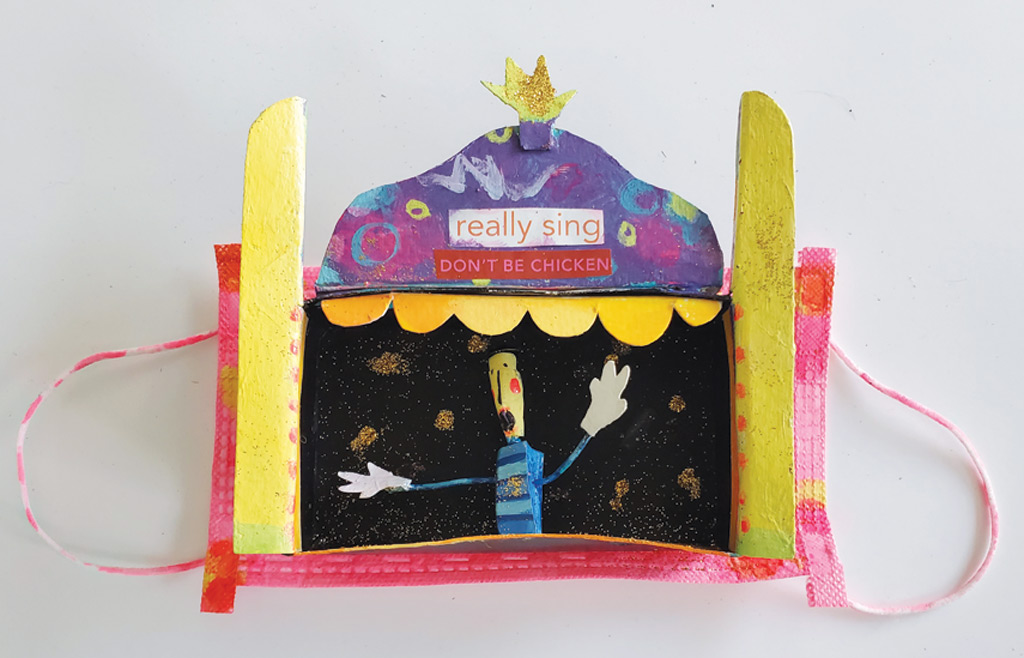 A panel of impartial judges not associated with ICON Gallery will select winners of the community contest. A 1st Prize of $100 and four $25 prizes will be awarded on Friday, August 7th.
ICON Gallery Director Bill Teeple will make the announcements at 8 p.m. from amidst the masks in ICON's front window, via a live Zoom video call, with results also posted on Facebook and through the gallery's email list. To join the Zoom meeting with Bill on Friday, August 7, at 8 p.m., email Bill at iconbillteeple@gmail.com to get the link, which is set up and ready to go.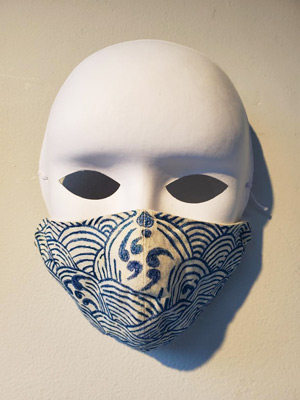 If you'd like to join the creative fun, decorated mask entries—or photos of the masks—can be submitted to ICON through August 1, 2020.
Commercial protective masks or homemade masks of any kind can be the starting point, and approaches to your artworks are unlimited; masks can be painted, sewn, sculpted, made from mixed media or found objects, functional, or non-functional. Masks decorated by children are most welcome.
Drop off your finished mask(s) at ICON Gallery from 2–5 p.m., Tuesdays through Fridays. Photos can be dropped off at ICON or emailed to bill@icon-art.org. Include your name and contact info with your submission. Masks and photographs will continue to be displayed in the gallery's window and online at Now.icon-art.org.
For more info, contact Bill Teeple at (641) 919-6252. ICON is located at 58 N. Main Street in Fairfield, Iowa.