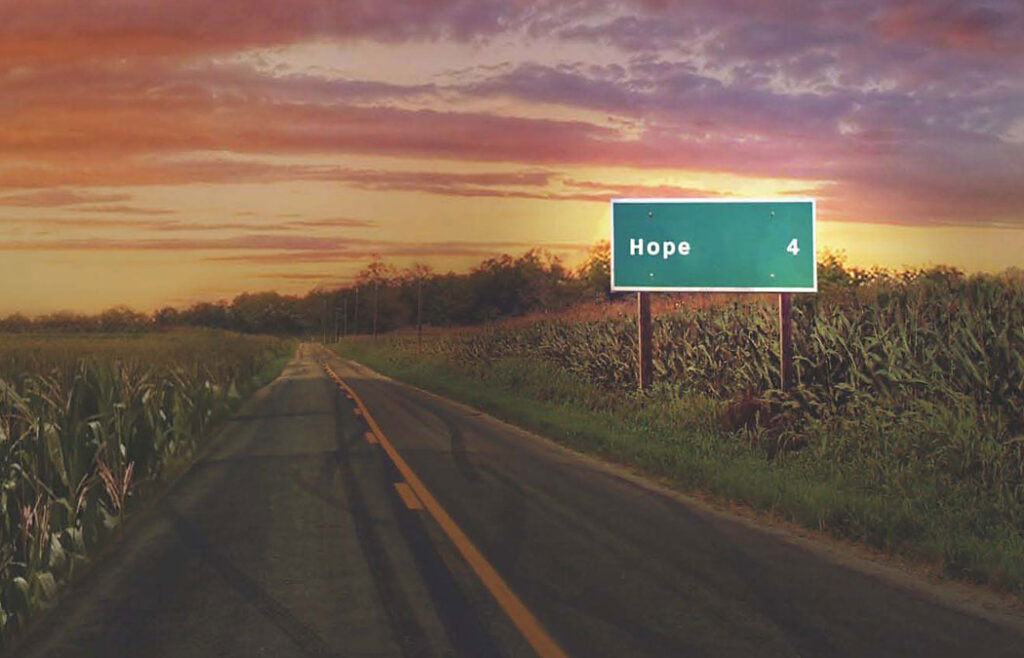 I met Debbie Tindle Parker a couple of years back when she and her husband J.O. kindly invited me to be part of the annual All-Iowa Writers' Conference, which they organize and host on the third Saturday every September in Poweshiek County. The conference was a great experience, reconnecting me with several authors I knew and others I didn't. And it was a pleasure to get my own book in the hands of some new readers.
Parker is an author in her own right, and the second book in her Hope Series was recently released. I dove into the first book, The Auctioneer, and was impressed by her story of big emotions and drama in small-town Iowa.
Parker, who is a part-time library assistant at the Montezuma Public Library, answered questions via email.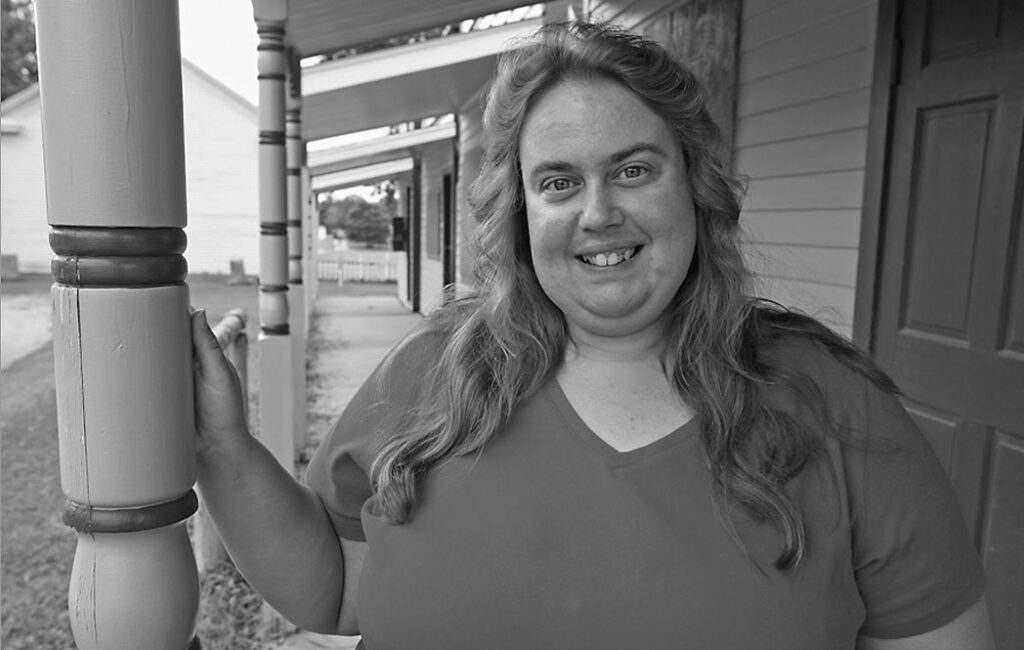 Rob Cline: In The Auctioneer you start with a story about two people finding each other at a key moment in their lives. What was the original inspiration for the book and the key characters?
Debbie Tindle Parker: One day in the summer of 1995, the characters of Trisha and Charley came to mind. I started jotting down ideas in a notebook, and those notes turned into The Auctioneer. Although the book has undergone several revisions over the years, the characters of Trisha and Charley pretty much stayed the same. The first rough draft was entirely too long and contained several other characters. One of my editors suggested I focus on just a few of the characters and save some of the other storylines for later books. And that is how the idea for the Hope Series started.
Early on, the book is a family drama of sorts as two rival families tussle over the love of the younger generation. But quickly enough, the story shifts gears and becomes a mystery and suspense novel. How did your plot take shape over the course of the writing?
I let the characters guide me when I write and that often leads to things happening that I hadn't really planned on. In The Auctioneer, Trisha and Charley have a very strong connection, but they also both have a past and not everyone from their respective pasts is a good person. People are very complex and there is potentially a mystery in all of us waiting to be solved.
The second book in the series, Moving On, features a different set of characters but the same setting—the small town of Hope, Iowa. What were the challenges and pleasures of a new cast of individuals starring in the story?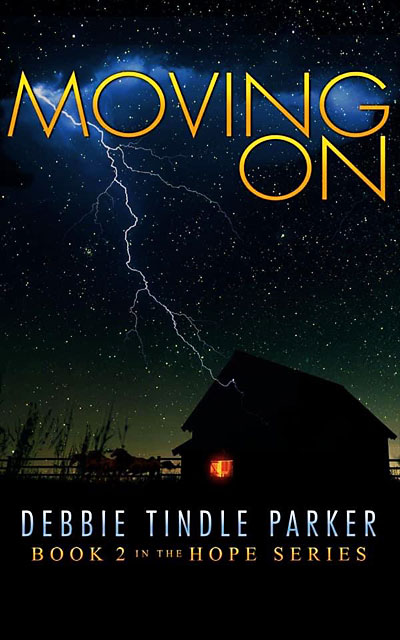 I loved returning to Hope for Moving On. Also, some of Moving On also takes place in the neighboring town of Taylor, which is also mentioned in The Auctioneer. It was fun to get to explore the neighboring town and its businesses. Some of the challenges included remembering what stores are in Hope and where they are located and which characters have already met.
Kat Roe is our main character in Moving On. She was the one who offered Trisha the job that brought her back to Hope in The Auctioneer. There are many characters from the first book who are also in book two, including Trisha and Charley. We also meet new characters who revolve around Kat's world. In Moving On, Kat is going through a divorce. And Alex (from The Auctioneer) is also at the forefront of her thoughts. All kinds of things start to happen when Alex unexpectedly shows up in Hope, including suspicious phone calls and the vandalism of Kat's house and car. When Kat wakes up surrounded by smoke, flames, and flying bullets, she's shocked to find out who wants her dead. She has to act fast if she wants to live to see another day.
Like your characters, you live in a small town in Iowa. What makes your community special and what aspects of it did you find yourself including in the book?
My small town is very special to me. It bothers me how small towns are often portrayed by Hollywood in movies and television shows. Small towns have a lot of heart and deep connections between friends and family. It's very important to me to showcase the positive things about living in a small town through my books, while also keeping things entertaining. I know there are some local readers who are trying to figure out if certain characters are based on someone I know or a certain business is based on a business in town, but the truth is, it's all fictional.
You've self-published both books in the series. Tell me about your decision to go the indie route.
When I finished the first version of The Auctioneer, I sent out query letters to publishers and received several rejection letters. That was when I put the books aside and worked on other things. After J.O. and I got married in 2004, we self-published two Iowa nonfiction books—Iowa's Tradition: An ABC Photo Album of the Iowa State Fair and Family Reunion: Midwest Old Threshers. I enjoyed self-publishing and decided that was the way I could go to get my fiction series out to readers.
I enjoy all the steps of the self-publishing process. I also enjoy being able to make all the decisions, from cover design to marketing. But if my series was to catch the eye of a publisher or agent, that would be great and I am sure I would enjoy that adventure as well.
What are you working on now?
I am working on book three in the Hope Series, which is tentatively titled Redemption. Readers will get to dive a little deeper into the life of Jessica (Bailey) Donahue, and Carl Hooper will return to Hope with the intent to finally get his revenge. I am hoping for a late 2020 or early 2021 release. I am also working on a Christmas story that does not take place in Hope but does take place in small-town Iowa. I hope to have it out by Christmastime.
Can you share some details about this year's All-Iowa Writers' Conference?
This year's conference is scheduled for Saturday, September 19. Even though we are all still dealing with changes in our everyday lives due to the COVID-19 pandemic, we are cautiously moving forward with plans for the conference. We will announce updates to our conference on our website, OurFrontPorchBooks.com (where you can also find signed copies of all of our books). [Editor's note: The 2020 conference was canceled but the All-Iowa Writers' Conference will return in 2021.]
Some of the past presenters have included Donald Harstad, Shirley Damsgaard, Thomas Maltman, Sparkle Abbey, Larry Baker, Kathleen Bacus, Kimberly Stuart, Laura McHugh, and Tracey Garvis Graves