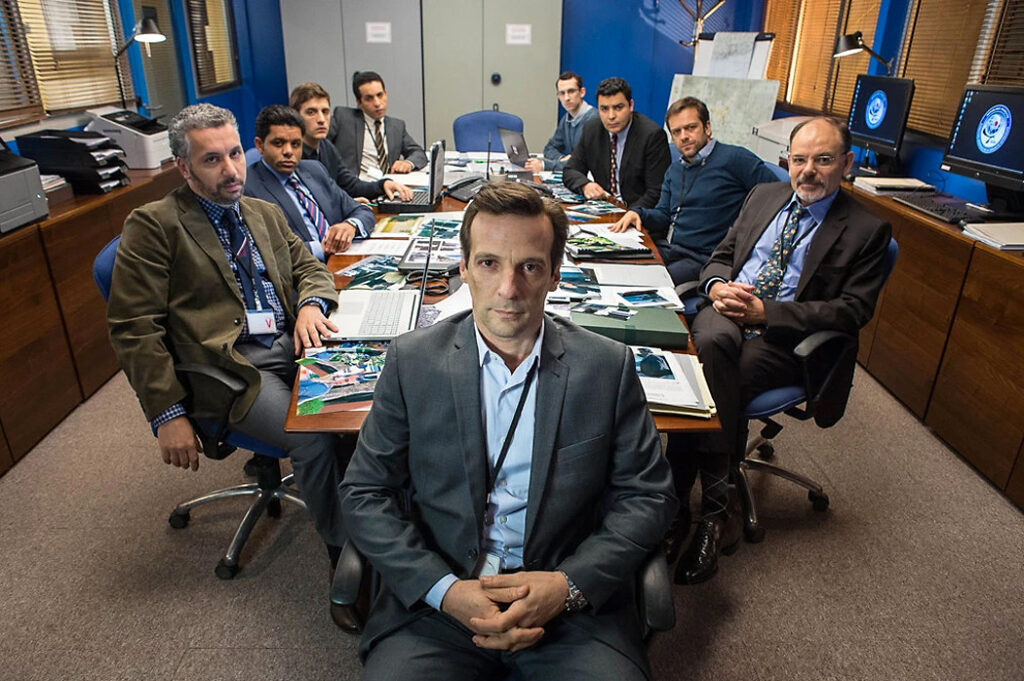 After WWII, France combined all their intelligence agencies under one umbrella, and the General Directorate for External Security was born. Today, the DGSE oversees military intelligence, strategic information, electronic intelligence, and counterespionage beyond national borders. Protecting a nation is no small feat.
Spinning the French federal agency into fiction, The Bureau plunges us into the universe of seasoned intelligence professionals. Creator and director Éric Rochant delivers a binge-worthy series with a little Homeland flavor and even a vague reminiscence of the 1966 TV series Mission: Impossible. And FYI: If your French is rusty, you'll be reading English captions. But no worries, it never dampens the adrenaline.
The Bureau's DGSE introduces a wide roster of fascinating characters comprising the agency hierarchy. There are field agents and their handlers. There are tech wizards who tap phones, track field agents and their adversaries, and hack the computers of enemies. There's the agency director and then the guy who's in charge of him. There's even a psychiatrist who monitors recovery when agents return from a mission.
The most unusual skill set belongs to the field agents. For each mission, they morph into a manufactured identity, a fictional persona complete with pseudonym, passport, a personal history or "legend," and possibly a second brain. They relocate to hostile locations to establish connections. But they never develop friendships, since attachments and obligations—or worse, falling in love—could compromise the mission. And the target informer might become collateral damage, which makes some episodes hard to watch. Spycraft is not a warm and fuzzy profession.
There is always the danger of exposure or capture, neither of which promises a healthy future. But danger be damned. The agent goes full steam ahead to serve their country, even above family and friends, which typically defines their personal life as solo. And there lies the conundrum of the lonely spy, which is apparent from the first episode, where we meet the central character.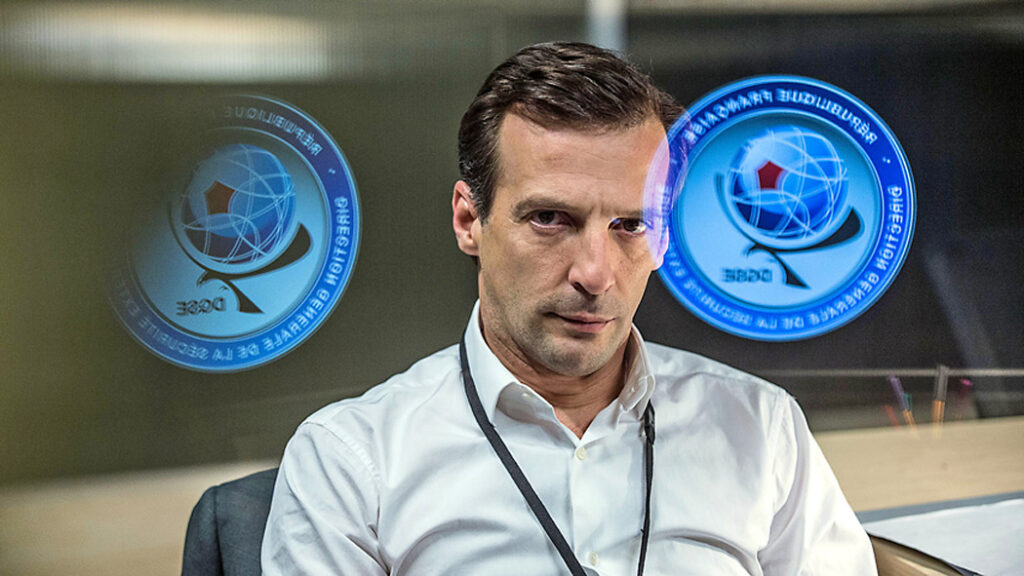 Guillaume Debailley, a.k.a. Paul Lefebvre, code name Malotru, a divorced dad, is wired for agent life. Superbly portrayed by Mathieu Kassovitz, his less-than-large stature is offset by his quiet, steely determination and understated confidence. He's the man who always has a plan. Kassovitz infuses this character with intrigue and heart. And while all the characters and overlapping story lines are gripping, Malotru is the core around which The Bureau spins. And he has fallen in love.
Launched in 2015, Le Bureau des Légendes released its fifth season in 2020, with its last episode offering enough closure for a grand exit, while allowing for a possible Season 6. New York Times TV critic Mike Hale rated The Bureau as #3 in his international Top 30 series of the decade. And half a dozen countries, including the U.S., are each adapting their own version. For a small monthly fee, The Bureau is streaming on Sundance Now. Yes, I know, I resist adding any subscriptions beyond Netflix, Amazon, and HBO. But this series is well worth the $6.99.
The Bureau is for those who love intrigue, suspense, intelligently crafted stories, a fabulous cast of characters, and an amazing education about life undercover. And given all the nicknames, passwords, coded communication, and locations, you'll want to keep the remote handy for an occasional backtrack. I wore down our pause button wondering "who's that guy?" and "what country is this?" and "how did she know that?" Thank goodness my husband knew most of the answers. Maybe I can rent him out.
And here comes a final footnote: timid viewers beware. You might catch yourself watching your rearview mirror to see if you're being tailed. Or checking beneath your desk for a microphone. Or inspecting under the car hood for a GPS tracker. But don't worry, it's just the aftermath of some darn good writing. It'll pass. RATING: A