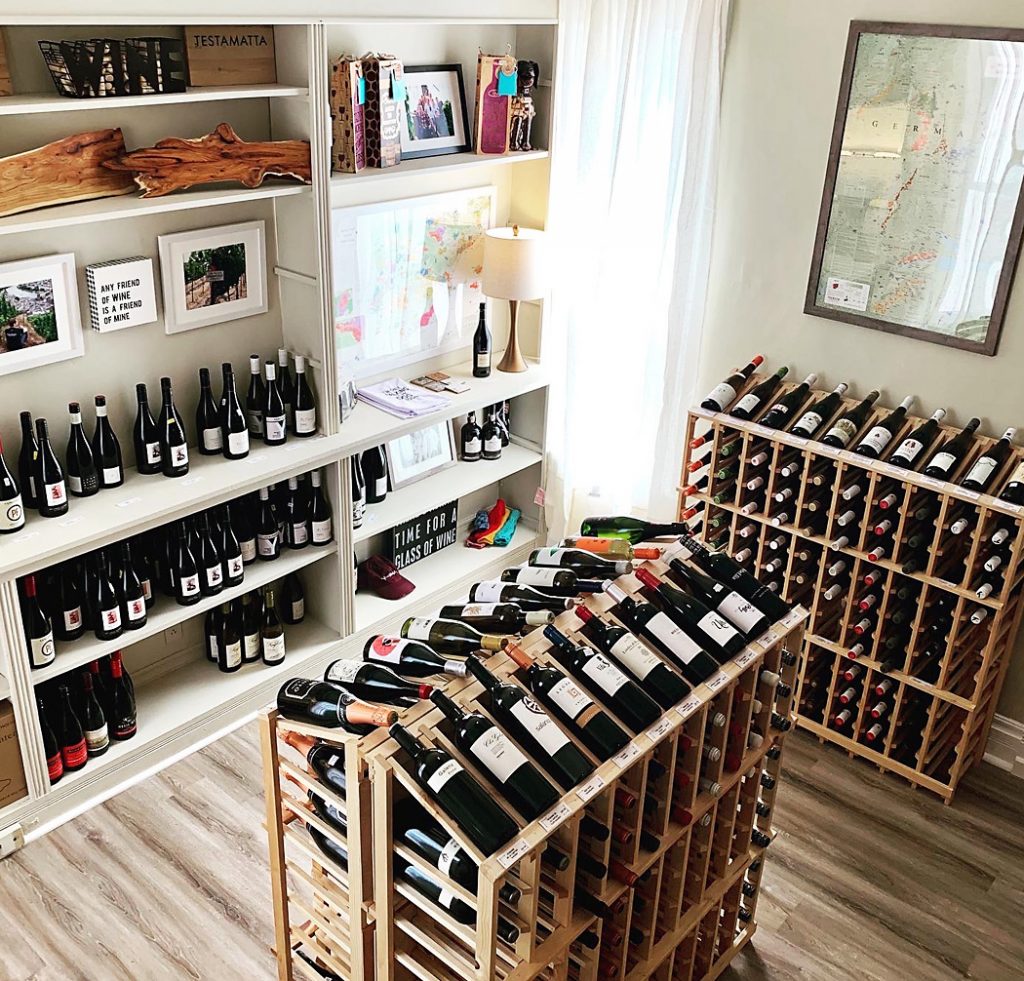 SOMM Wines, Fairfield's popular boutique-wine store and lounge, has moved to a charming brick house just off the Fairfield square. The new location at 102 E. Briggs offers ample space for patrons to browse and taste while maintaining a safe social distance. It also allows owner and sommelier Krista Matthes the space to showcase her entire wine selection.
Located just around the corner from The Ride bike shop, the newly renovated building is a welcoming and airy space with a clean, modern aesthetic. It offers a number of cozy nooks removed from the general shopping areas, as well as outdoor seating in a lovely garden space.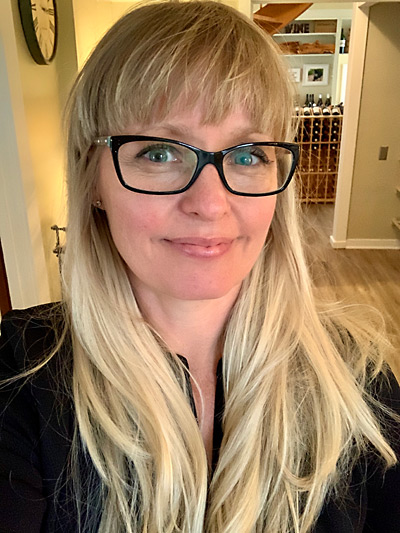 Matthes has carefully curated a selection of approximately 175 bottles, each unique in flavor, including sustainable, organic, biodynamic, or "natural" options from every major wine region. Artfully shelved wines line the walls, grouped by area of origin. One room showcases wines from France and Italy, two of Matthes's "favorite wine regions in the world." Another room showcases wines from North and South America, and there's a room with wine from Spain, Germany, South Africa, Australia, New Zealand, Israel, and Lebanon, including a kosher selection. Boutique favorites like Paul Hobbs and Merry Edwards are always available, and there are 75 wines that cost under $25, keeping options affordable.
A sommelier for 16 years, Matthes has 12 years' experience working in Las Vegas with some of the best people in the wine and culinary industries, including Chef Emeril Lagasse and Chef Bobby Flay. Lagasse was one of her favorites to work with because he placed such emphasis on wine and food pairings. As part of Lagasse's staff, she helped create a different six-course tasting menu every night. By the time she left, their wine list had grown from 300 to about 1400 selections, earning their team a Wine Spectator Grand Award.
"We really grew the list," she says. "It was 56 pages, front and back. It was like a bible, it was huge. But it was so much fun."
She loves to flex the creative side of her brain by working out good food and wine pairings, and she's happy to share her pairing expertise. "The right wine adds an extra layer of enjoyment," Matthes enthuses. Customers often call her, tell her what they're planning for dinner, and ask what wine she'd recommend.
Matthes relocated to Iowa because of her husband. "It's always a boy," she says wryly. An Iowa girl at heart, Matthes graduated from the University of Iowa. She met her husband when he came into one of the Las Vegas restaurants where she worked to do some tasting.
Her husband's business requires him to be based in the Midwest, so when they relocated, she chose Fairfield. They've been here five years and really love the town. Matthes feels Fairfield is a great place to raise their daughter and that the town really supports entrepreneurship. "There's a certain amount of freedom and creativity that I've been able to have here, and it's been very well received. That doesn't happen as much in a larger city where I would be just another wine store."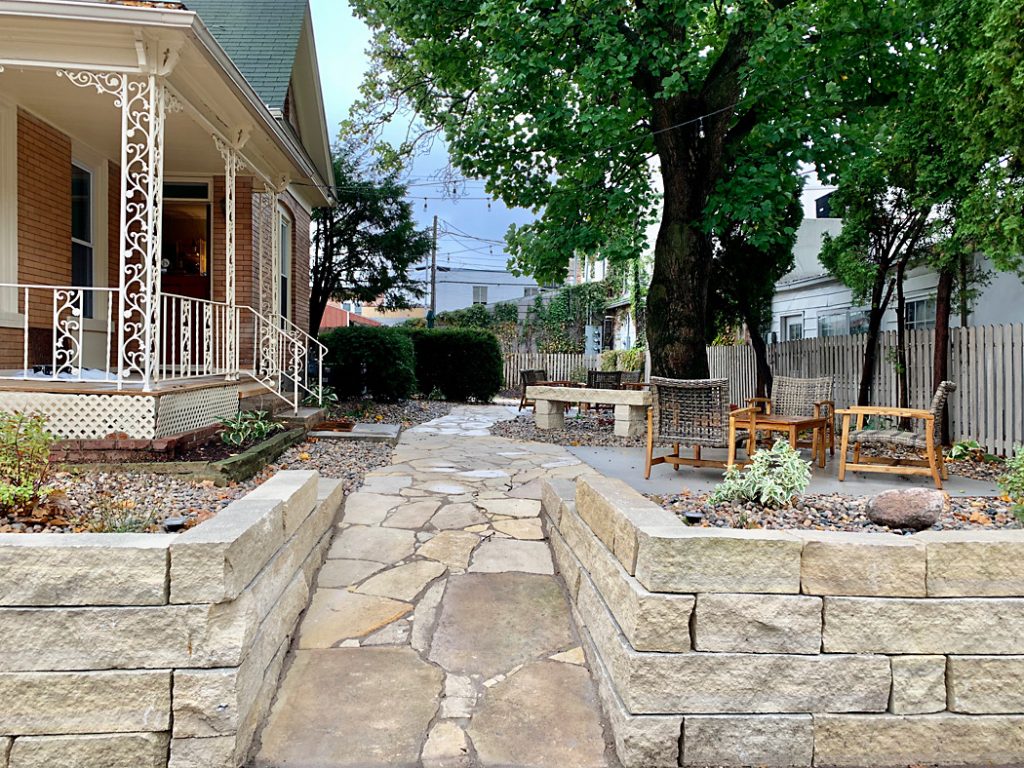 Keeping wine affordable is important to Matthes, and she wants to make sure customers know wine will continue to be sold at retail prices, not marked-up restaurant prices, which are higher to cover the costs of service and ambience. Matthes was inspired by one of her favorite places in Las Vegas, which has a retail wine center as well as an area for sit-down dining, with fantastic food. Customers could pick up a bottle of wine at retail pricing to take home for dinner, or stay for a meal and just pay an additional ten-dollar corkage fee. This allowed people to experience wine from a variety of price points.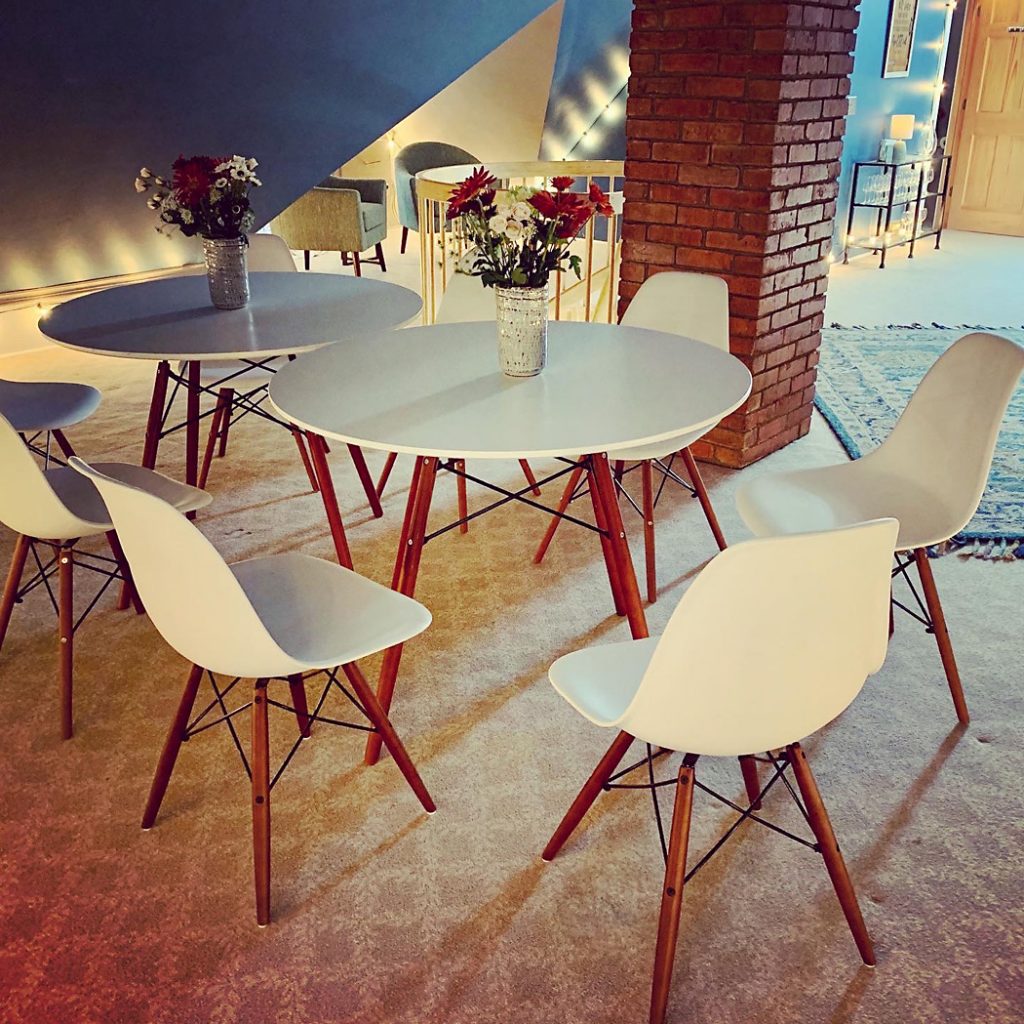 Matthes has done the same thing in SOMM Wine's new space. People can pick up a bottle of wine to take home, or if they want to stay in one of the tasting nooks and savor it over a cheese plate, there's a minimal ten-dollar corkage fee.
While running SOMM Wines is primarily a one-woman show, Matthes is grateful to be getting help from fellow sommelier Jordan Whitney on Fridays and Saturdays. He is a welcome addition to the SOMM Wine program.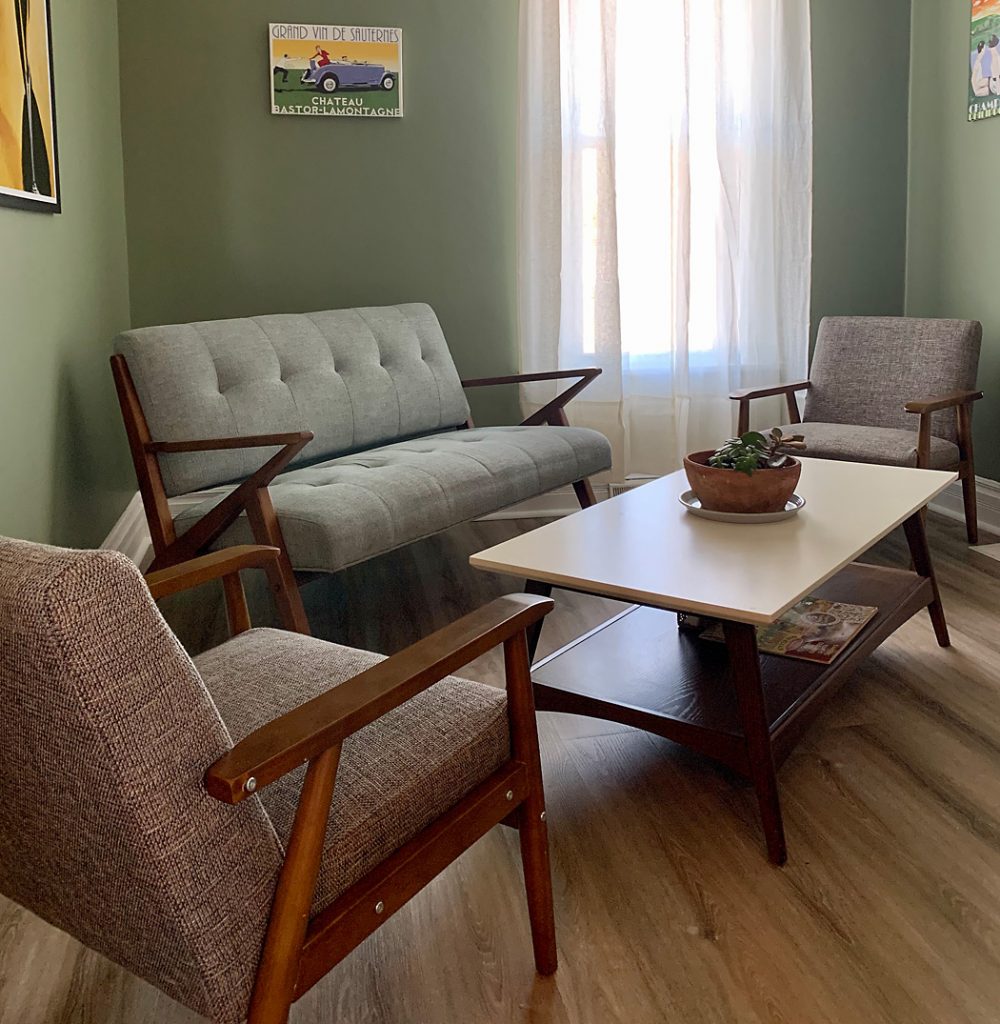 Health and safety are very important to Matthes, and concerns about keeping her customers safe sparked the change in venue. The beautifully renovated house allows for ample space for shoppers to browse wine while maintaining social distance, and the tasting nooks allow people to schmooze in a safe way. The entire upstairs, which was once a bedroom, is now a cool wine lounge with chairs grouped at safe distances.
As soon as COVID hit, Matthes started offering curbside pickup. SOMM Wines' entire inventory is online, so customers can order whatever they want from the website for pick-up. And for those customers who need a little respite from the world, SOMM Wines offers a safe, charming place to hang out, a home away from home. "I want people to know that we're thinking about their safety, and we're thinking about their pocketbook," she says. "We're thinking about the fact that they're choosing to come here, so it means a lot."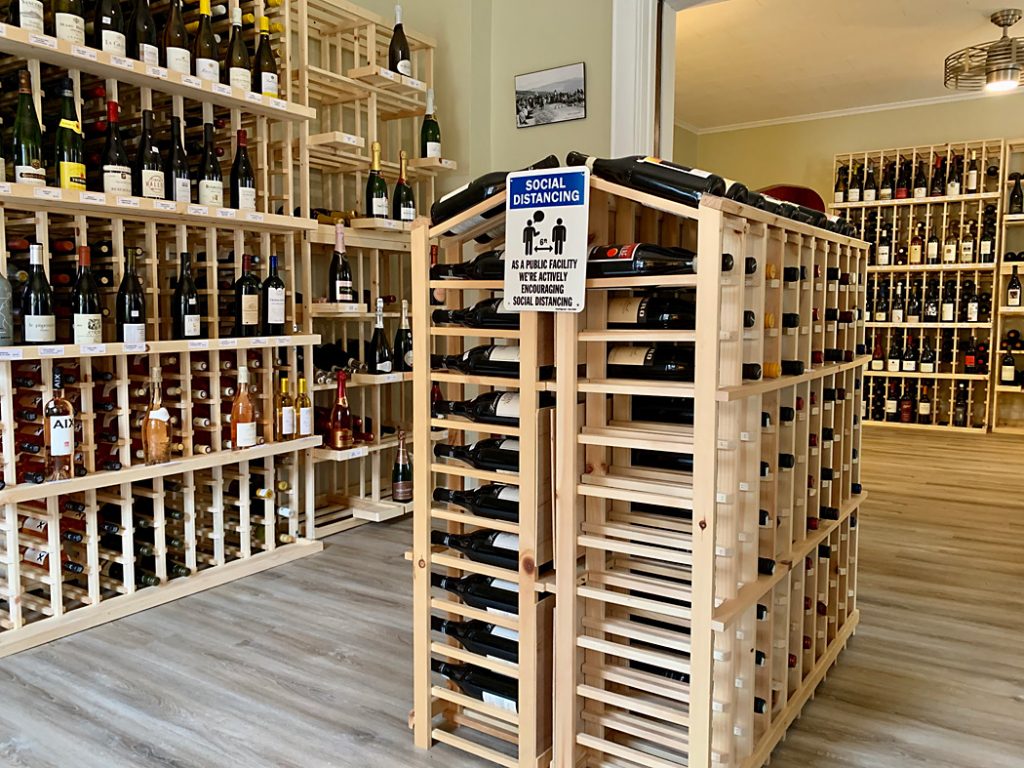 Matthes is grateful for the support of a loyal customer group she calls her SOMM supporters. "They've been fantastic," she says, adding they've gone out of their way to see her once a week, order curbside pickup, and remind her, "We want you to make it."
SOMM Wines is open Tuesday through Thursday 11 a.m.–6 p.m., Friday and Saturday 11 a.m.–8 p.m. For more information, contact Krista at krista@sommwines.net, 702-528-8101 or visit sommwines.net.