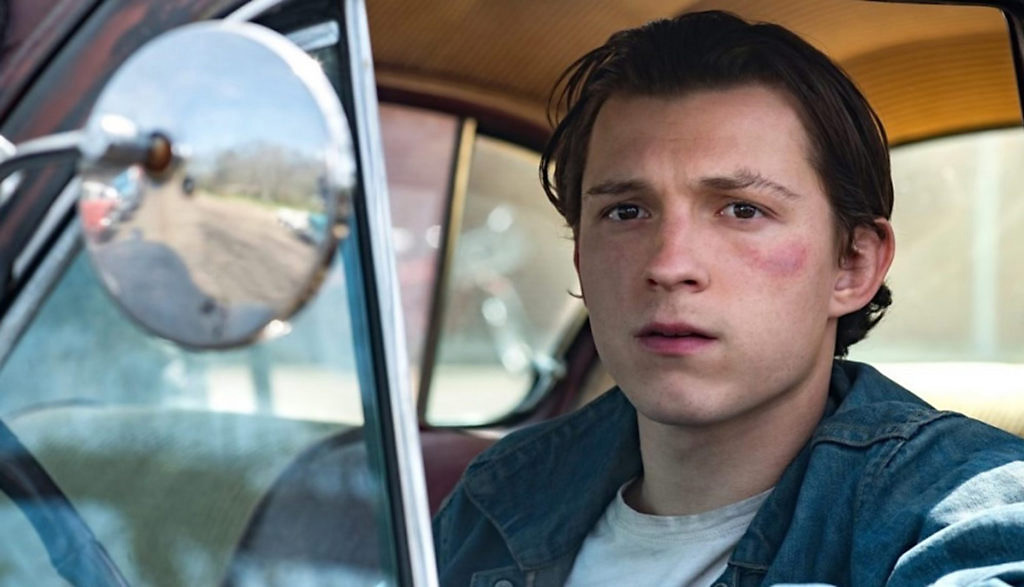 "Some people were just born so they could be buried."
Appreciating the Netflix release The Devil All the Time requires some stamina for less than noble characters and the challenges of other people. It also requires some acquaintance with Donald Ray Pollock, who penned the 2011 book from which this film is adapted. Like his dad and grandad, Pollock worked at a paper mill until his mid-40s, when he decided to pursue writing. And as the movie's narrator, he illuminates his gift for storytelling about his native roots.
Pollock, who now has an MFA from Ohio State University, is from Knockemstiff, Ohio (yes, look it up), a tiny, untamed territory where "something bad was always hovering." Pollock confesses that his writing cranks up the local roughness and all the trouble beyond real life. Easing up on the grit would make this film easier to watch, even if we still wouldn't be adding Knockemstiff to our Top Ten destinations. But the overlapping stories lead us on a tour through a way of life we're grateful to view from a distance. And its assorted characters—peculiar, twisted, corrupt, misled, or benign—keep us in suspense for an ending that ties it all together.
Devil begins at the end of WWII in Southern Ohio and West Virginia. And there's a flavor reminiscent of Winter's Bone, the 2010 adaption about the rough-and-tumble meth culture of the Ozarks. Devil reveals the local mindset, the rules and lack of rules, and the routine violence that functions like standard communication, where women are often the victims. And it reveals the common drinking habit, which even Pollock once dealt with. Willard Russell (Bill Skarsgard) is our first connection to the culture, as he returns from combat at the end of the war. Russell is described as a man who prays as fiercely as he drinks, like he's fighting the Devil all the time.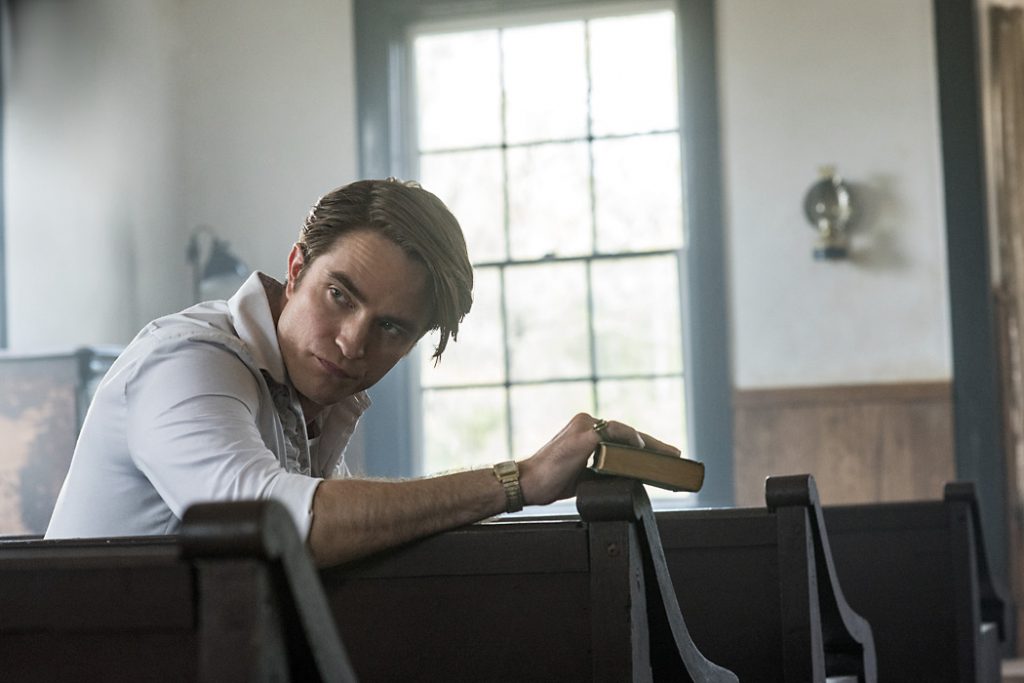 Writer-director Antonio Campos presents a platinum cast that includes Robert Pattinson as a tall, dark, and handsome young preacher, possessing all the tact of a jackhammer and the humanity of a bull in heat. Tom Holland plays Arvin, Willard Russell's grown son, and he carries the film. And Michael Banks Repeta plays young Arvin, who learns survival skills from his dad. Willard teaches Arvin that when he's bullied or attacked, he should always be the one to finish it. And he should retaliate when they least expect it. He demonstrates by finding the men who had insulted his wife and brutalizing them. These are lessons that Arvin never forgets. And Devil has no shortage of characters who inspire revenge.
As you might conclude, The Devil All the Time is not a happy romp, and the film is not for everyone. For my taste, the darkness factor goes overboard. But the well-crafted tales seized my attention, and the satisfying closure that ties up the pieces exceeded my expectations. And most of all, Devil is a glimpse into the unknown—exaggerated or not—of a foreign world we can hardly imagine that's just a car ride away. B