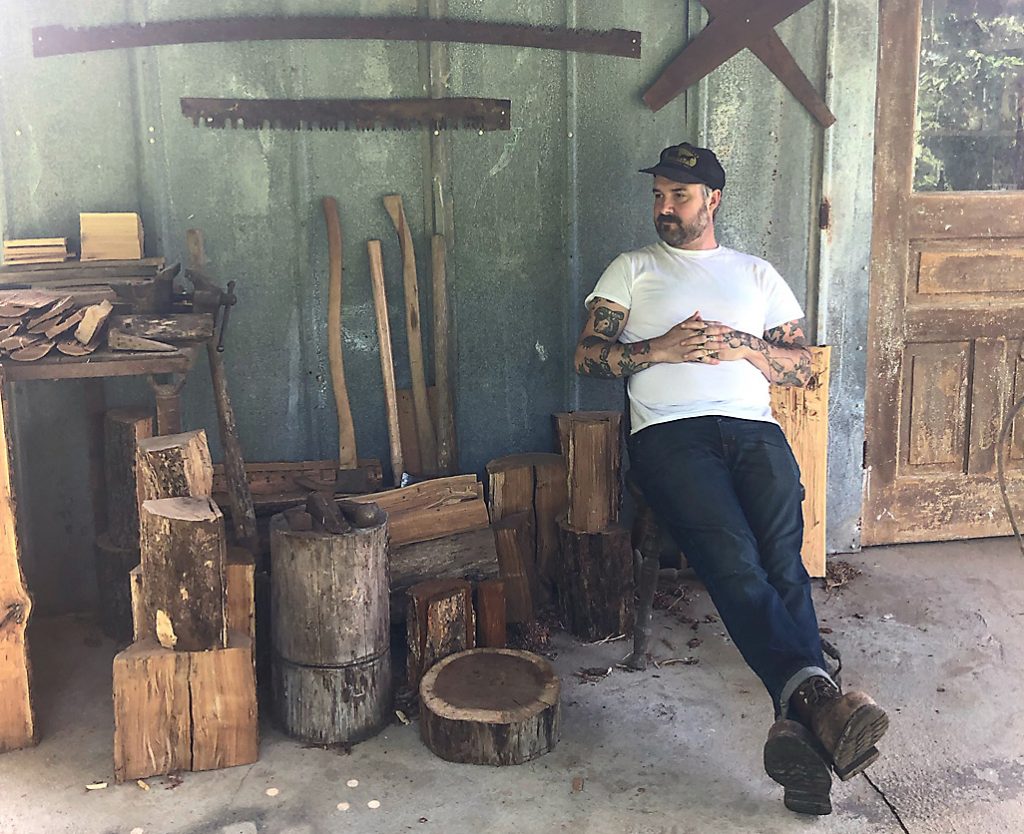 Musician William Elliott Whitmore lives and works on the family farm in Lee County, Iowa. That's been a blessing during the recent pandemic. It has provided him and his family a safe place to quarantine. (He and his wife welcomed the birth of their daughter in March.) However, staying in one place wasn't part of the original plan. He was slated to tour to promote his latest album, his eighth, this past summer.
"We've been staying put and trying to stay sane," Whitmore said from his home. "All my shows have been postponed until next year, and my album that was supposed to be out on May 1st got put off until October 16th." The nine songs on I'm With You (Bloodshot Records) may sound as if they were meant to address our current situation, but that was not intentional as much as it was prescient.
"This batch of songs were recorded in May 2019, when a global pandemic was not something most of us could imagine," Whitmore noted. "The songs on the record are about learning from the past, struggling to not repeat the same mistakes, and being aware of the hardships of others."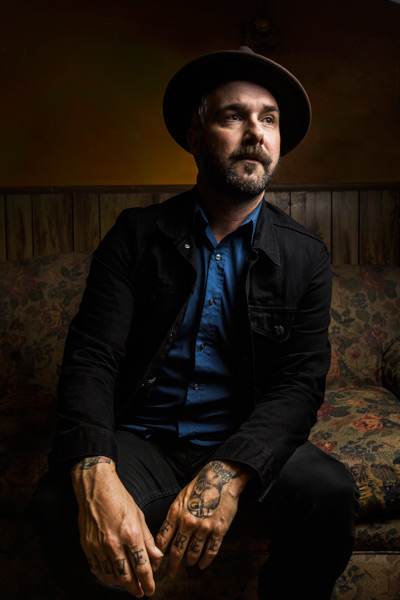 The Iowa songwriter's material has always expressed empathy for the downtrodden and forgotten. This is what drew him to his roots as an artist grounded in punk, folk, blues, and country traditions. His work has always been hard to categorize because he draws from so many different sources.
"The songs are about death and renewal and being self-reliant, while at the same time understanding that we all need each other in certain ways," Whitmore said about the new album. "The title I'm With You encapsulates these ideas. Family, friends, community, society—we're better when we work together as opposed to finding ways to divide ourselves."
As a rural resident, Whitmore has witnessed the ecology of place. "We see examples of this in nature all the time," Whitmore explained. "A more diverse forest, for instance, one with many different species of trees and plants, is a stronger and healthier forest than one of all the same plants." As a farmer, he's aware of the environmental detriment caused by large monocultural crops and is mindful of the advantages of mixing things up, the way his music does by taking bits and pieces from a variety of places.
Whitmore not only sings in his own inimitable style on the new album, he also plays banjo, guitar, and drums. Joining him are the celebrated pedal steel player Dale Thomas (a.k.a. Dusty Chaps), Mike Schulte from the Cedar Rapids band Pork Tornadoes on drums, (plus Brian Cooper of the Body Electric on one track), and former Iowa residents Stephen "The Kid" Howard on electric guitar and Annie Savage on fiddle. The album was recorded and mixed at Flat Black Studios in Lone Tree, Iowa, by Whitmore's cousin Luke Tweedy.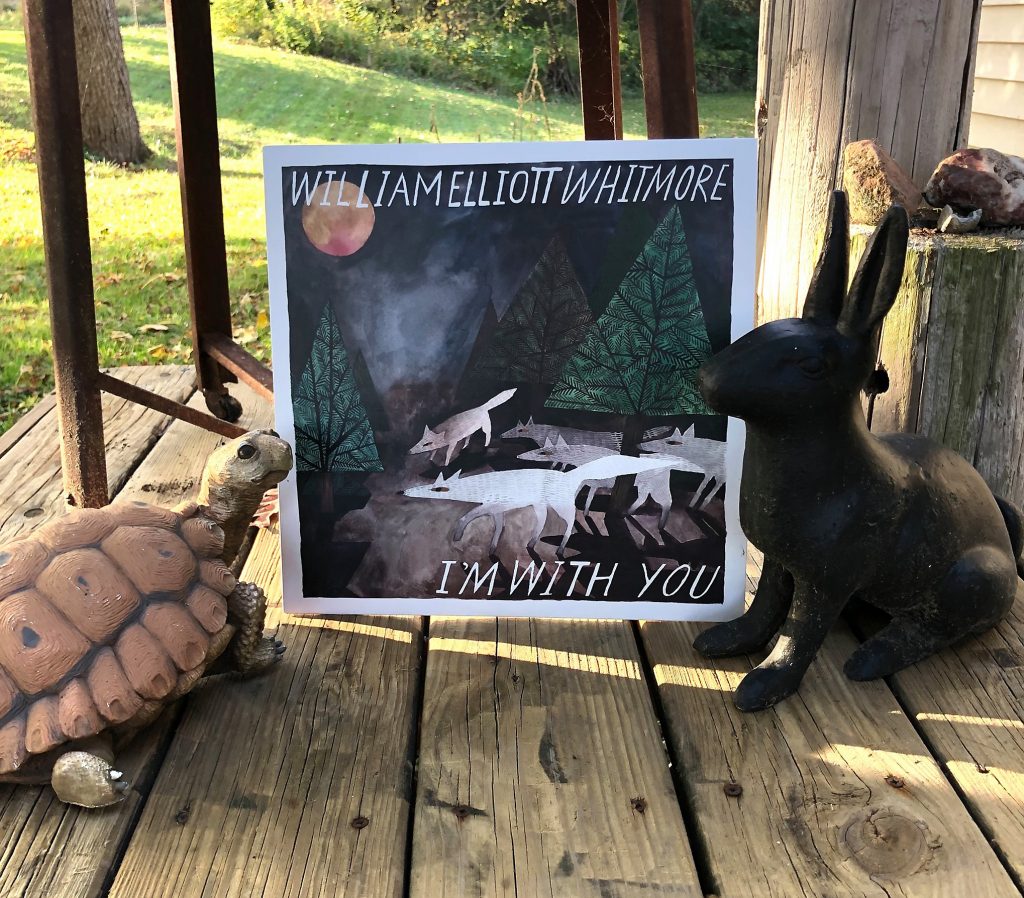 Whitmore is an internationally famous musician who has toured the United States several times and performed in Canada, Germany, and the U.K. The new record is clearly rooted in the Hawkeye State. "As always, the songs on this album have deep roots into the soil of the great state of Iowa," he explained. "When I write songs, no matter what they're about, that idea is underneath. Everything radiates out from there. There's a tune called "Everything We Need" that speaks to this. It's just me writing about things I see on my own farm, and how those things relate to the larger picture of the wider world." It's Whitmore's unique Iowa perspective that distinguishes him from other artists. His music grows organically from the rich midwestern soil where he grew up.
This is especially true of the album's last song, "Black Iowa Dirt." "It is a song I wrote over 20 years ago and have played live hundreds of times. It needed a proper home, and this group of songs was it," Whitmore said. The song begins with the lyrics "I'll put that black Iowa dirt on a biscuit / I'll put that black Iowa dirt in my tea / I'll put that black Iowa dirt in a big ol' bucket / and carry it around with me." He describes how Iowa dirt runs through his veins and makes him part of who he is. In a year that's made it hard for musicians to go out and perform live, Whitmore has played a handful of livestream shows and plans to do more around the new album's release date in mid-October. "My wife and I have been working hard to stay positive and look toward a forward path," he said. "I hope to hit the road next year."
In the meantime, Whitmore said his music has taken a different direction. "I've been working on another batch of songs that slowly seems to be evolving into a kid's album," he said. In addition, he'd like to continue working with other musicians. "Before the pandemic hit, I was getting into producing albums for other artists," he said. "I'd like to do more of that, too. I want to make things, build relationships, and be a positive force in my tiny way." His latest release serves as evidence of his affirmative influence in the world outside of his home.
I'm With You is available at WilliamElliottWhitmore.com.