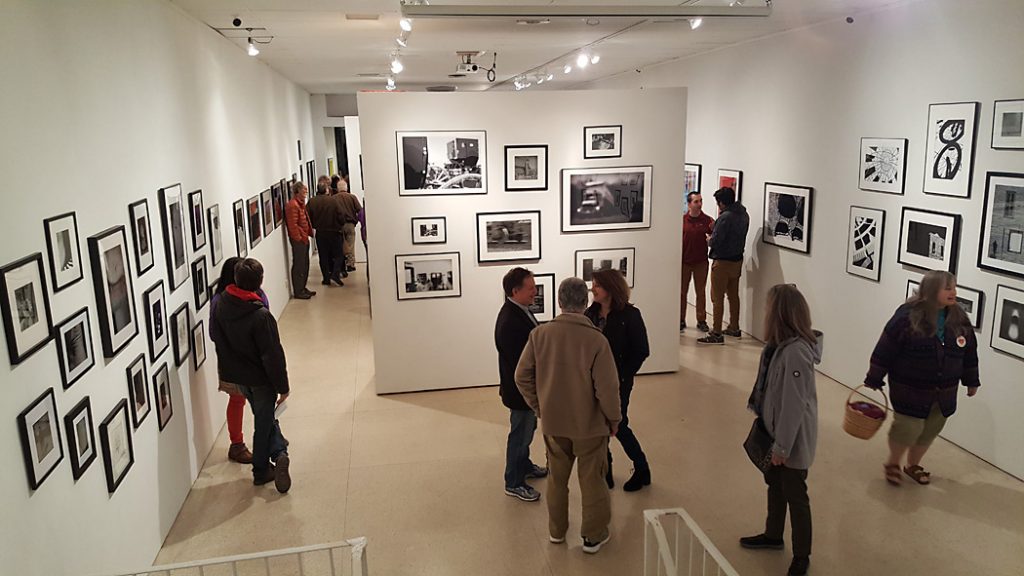 A staple of the Iowa art scene for over 20 years, Fairfield's ICON Gallery is gearing up for its popular Biennial Art Auction, featuring art donated by regional artists and collectors. The auction allows ICON fans to get great deals on impressive art pieces while keeping an important art nonprofit in business.
"We're completely supported by community donations," Teeple says, citing the COVID-19 crisis and accompanying economic difficulties that have resulted in reduced donations. "When you bid on art in our auction," says Teeple, "you not only help ICON cover operating expenses, but you also walk away with a unique work of art."
With bidding starting at half the retail value of a piece, the auction offers an unusual chance to buy remarkable artworks for a reasonable price. "Everybody looks forward to the auction, because they know that they can support ICON and get some art at a good price," Teeple says.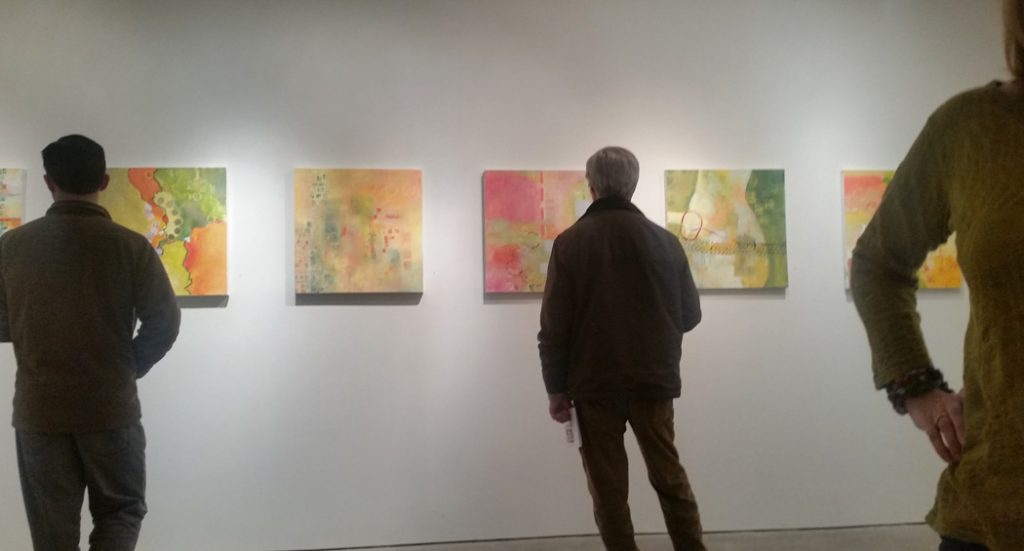 In years past, participants came to the gallery to look over the selection and make bids in person. Because of COVID-19 health concerns, the auction will be held online this year.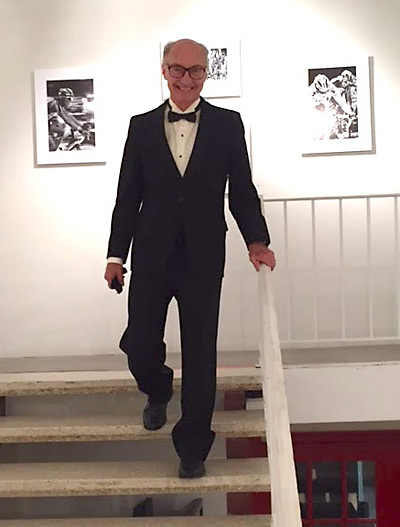 "We invite people to visit our website, click the link that takes you to the auction, register, and start bidding," Teeple says. There will be concurrent exhibitions of the auction items in the gallery space. Viewing will be by appointment, social distancing protocols will be observed, and masks will be required.
One of the biggest and best art auctions in Iowa, the ICON Biennial Art Auction has grown every year since its inception in 2010. Teeple says he gets a lot of support from local artists, especially from a core group that has been involved since the beginning. "The artists want to ensure ICON is going to stick around and be here as a focal point. The way they're able to help is to donate art. One hundred percent of the proceeds from the sale of the art goes to support our operating expenses."
With so many donations this year, the auction is being broken into two parts. The first one, the traditional November-December auction, features over 100 pieces, including drawings, paintings, photography, assemblages, and giclee prints. The second half, to take place early next year, showcases a collection of approximately 80 pieces donated by art appraiser Kathy Poppers.
Bidding for the first auction begins Friday, November 6, and ends at 8:00 p.m. on Wednesday, December 16. Most of the artists represented have ties to Fairfield, including Michael Peter Cain, Bill Teeple, Mark Petrick, Will Mentor, David T. Hanson, Judy Bales, Jim Shrosbree, Greg Thatcher, Suanna Breed, Madeline de Joly, Gillian Brown, Gyan Shrosbree, Robert Hoerlein, Lawrence Sheaff, Juliette Daley, Danielle Shier, David Fleming, David Kupferman, John Preston, Jeri Felix, Kartika Damon, and Joanie McGinnis.
Iowa City artists include Steven Erickson and University of Iowa professors (current and retired) Jim Snitzer, David Dunlap, Sue Hettmansperger, Kathy Edwards Hayslett, and Cheryl Jacobsen. Popular Santa Fe artist Wendy Higgins is also represented.
Fairfielder Karen Price has donated pieces by her mother, Joan Webster Price, whose work is in the permanent collection of the Museum of Modern Art, along with her mother's collection of woodblock prints by other notable artists. Mark Petrick is donating 15 stunning black and white photographs of India, now on view at the ICON Hudson Gallery, and Michael Peter Cain is working on a piece specifically for the auction. Most of the work in the November-December auction will start bidding at $50 to $300.
Early next year brings a valuable collection up for auction, assembled by the highly regarded California art appraiser, artist, and collector Kathy Poppers, who lived briefly in Fairfield before moving back to California. The colletion includes an original serigraph by California artist Corita Kent and a unique commission by early California Impressionist Paul Grimm. The price points for the Poppers collection are considerably higher, with some pieces worth at least $5,000.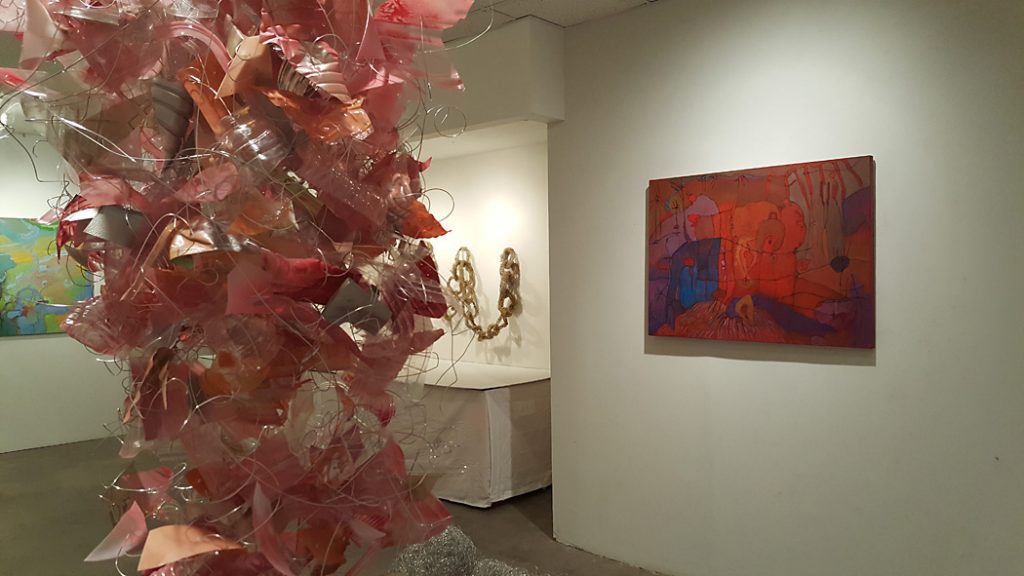 With its big-city contemporary art gallery presence, ICON has galvanized the Fairfield visual art scene, hosting hundreds of exhibitions as well as art videos, lectures, forums, concerts, and workshops, making it an incredibly important part of Iowa's cultural bulwark.
"ICON is kind of the anchor and the core of the art scene here," Teeple says. The Biennial Auction is one way to support ICON Gallery and keep its vital presence strong in Fairfield.
On Friday, November 6, the auction opens with a live Facebook video feed from the gallery with Bill Teeple, 7:30 p.m. to 9:00 p.m.
Visit Icon-Art.org for more information or to bid on auction artworks. ICON Gallery is a 501(c)(3) nonprofit.