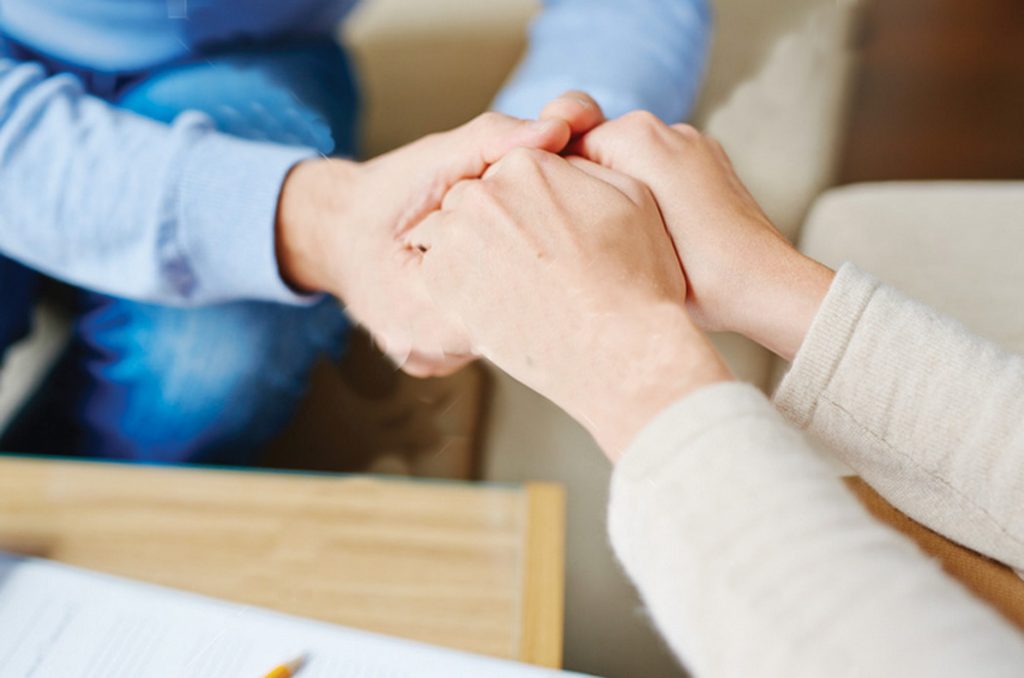 According to the Rape Victim Advocacy Program, 1 in 2 women, 1 in 5 men, and 1 in 2 transgender individuals experience some form of sexual violence. Given the victim shaming that is an unfortunate part of our society, many survivors are reluctant to come forward. Well-meaning staff without adequate trauma training may inadvertently make things worse. Some survivors report experiencing discrimination and judgment when attempting to access care after an assault, or even being denied care altogether.
In order to address this, the Sexual Assault Nurse Examiner (SANE) program, developed in the 1970s, has trained an increasing number of nurses across the country. In Fairfield, Grace Griffin recently completed SANE training. A BSN RN with prior training in trauma-informed care, Griffin has always felt called to support people in times of distress. She's worked with migrant workers, refugees, survivors of human trafficking, and geriatric patients, and she's noticed a disturbing amount of sexual trauma in her patients.
While working with a geriatric patient in long-term care, Griffin recounts how the patient said, "Thank you so much for how you treat me." Griffin asked what she meant. The patient clarified, "Before you do anything, you always ask me. You always tell me when you're going to touch me. None of the other nurses or aides do that. I've been raped so many times in my life, and every day I have flashbacks. It's so scary for me."
This made Griffin think about the prevalence of rape nowadays. "Currently, one in six women is sexually assaulted," she says, "and when we look back in time, I wonder how many women were being raped and assaulted then, and absolutely didn't feel safe coming forward." This impelled her to become a SANE nurse.
An important part of community support for sexual abuse survivors, a SANE nurse is trained to create a safe place for any sexual assault survivor to seek help without experiencing re-traumatization or discrimination. With special training in medical, psychological, and forensic examination techniques, a SANE nurse conducts sexual assault exams, providing support for survivors in a hospital, clinic, or private facility.
SANE nurses often work as part of an interdisciplinary crew known as a Sexual Assault Response Team (SART). This team includes members from the medical community, law enforcement, and advocacy groups. Assistance may include forensic evidence collection, legal expertise, and emotional support.
A SANE nurse can assess injuries, collect DNA evidence, provide emotional support, and sometimes even assist with making a police report. The nurse helps give the survivor power over follow-up care, and is trained to help without judgment. "The number one thing a SANE nurse does is make sure the victim is safe," Griffin says. "You're there to perform a medical forensic exam, but not if it's going to traumatize the victim even more."
Starting this winter, Griffin will be working part time in the University of Iowa Hospital & Clinics system, but she's also investigating the possibility of practice privileges at hospitals or clinics closer to home.
Griffin wants to make sure people know that "in the state of Iowa, sexual assault exam costs are covered by the state. A sexual assault survivor never has to pay for them. They're all covered by state funds."
Resources
National Sexual Assault Hotline (800) 656-4673
Iowa Sexual Abuse Hotline (800) 284-7821
RVAP Crisis Line (319) 335-6000 or (800) 228-1625