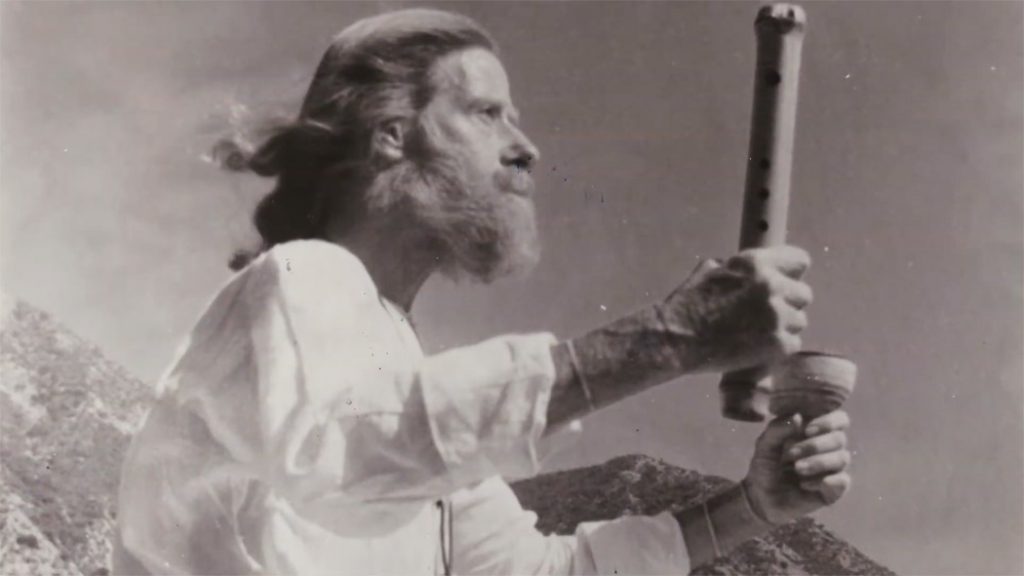 In 1938, George McGrew, a pianist and dance-band leader, was living in Hampton, Iowa, when he wrote the melody for a song called "Pastoral Prayer." Around the same time, he also lived in Burlington, where a local journalist recalled that McGrew was regarded as somewhat eccentric.
By 1940, McGrew had settled in Los Angeles. He was described in the census as a baker, but in fact he was employed at the Eutropheon, a health food store and raw food cafe, where he kneaded sun-dried bread, washed dishes, and played ambient music for restaurant guests. Among the coworkers were several bearded, long-haired vegetarians (notably, fitness pioneer Gypsy Boots), who called themselves "Nature Boys."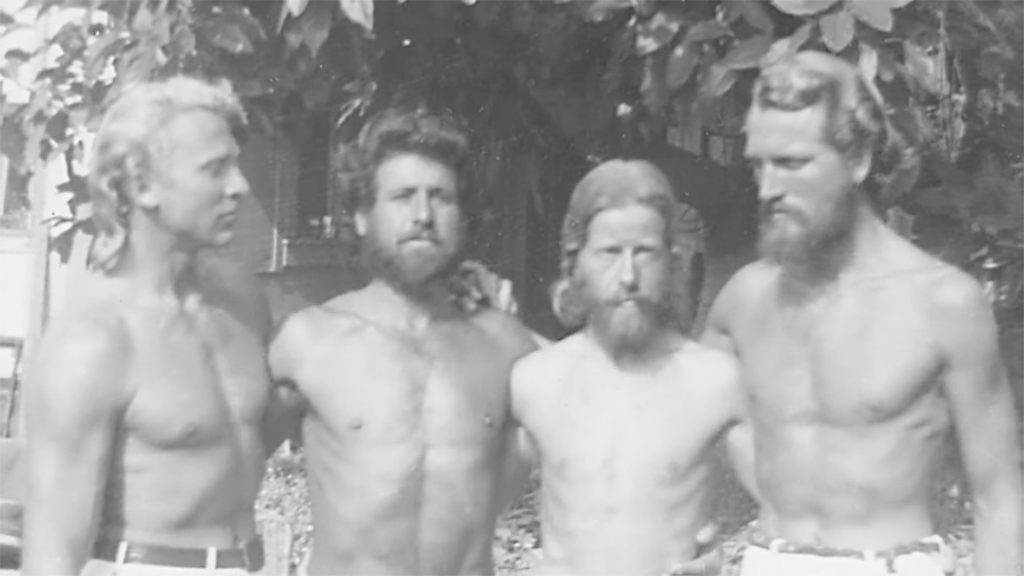 At the time, McGrew was using the name Alexander Aberle in reference to his birth name, George Alexander Aberle. Born to a destitute family in Brooklyn in 1908, George and his brothers and sisters were taken in by the Hebrew Orphan Asylum when their parents could no longer care for them.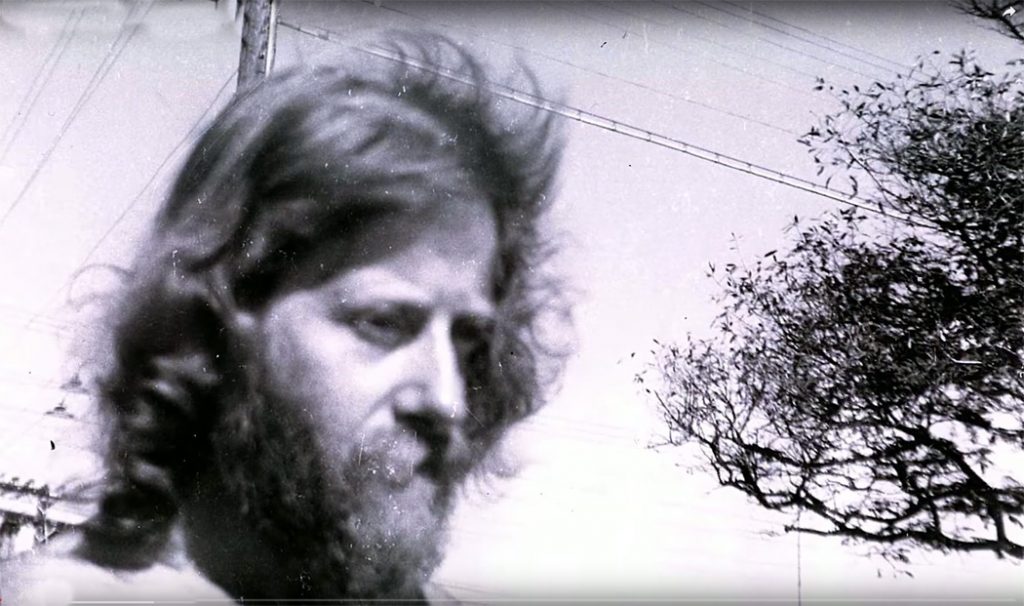 From Brooklyn, four of the McGrew children (George, two sisters, and a brother) were transported by railway to Kansas as part of a program now famously known as "The Orphan Train." At age nine, George and his twin sister Editha were adopted by Mr. and Mrs. W. A. McGrew, a couple in Chanute, Kansas. As a result, he acquired the new name of George McGrew.
While growing up in his adopted household, young George was respectful, if sometimes contrary. As his foster mother later recalled, "If I told him he could not have permission to do a thing, he always said, 'Yes, mother,' and then went ahead and did what he pleased." She added: "He is the kindest person imaginable. He's just different."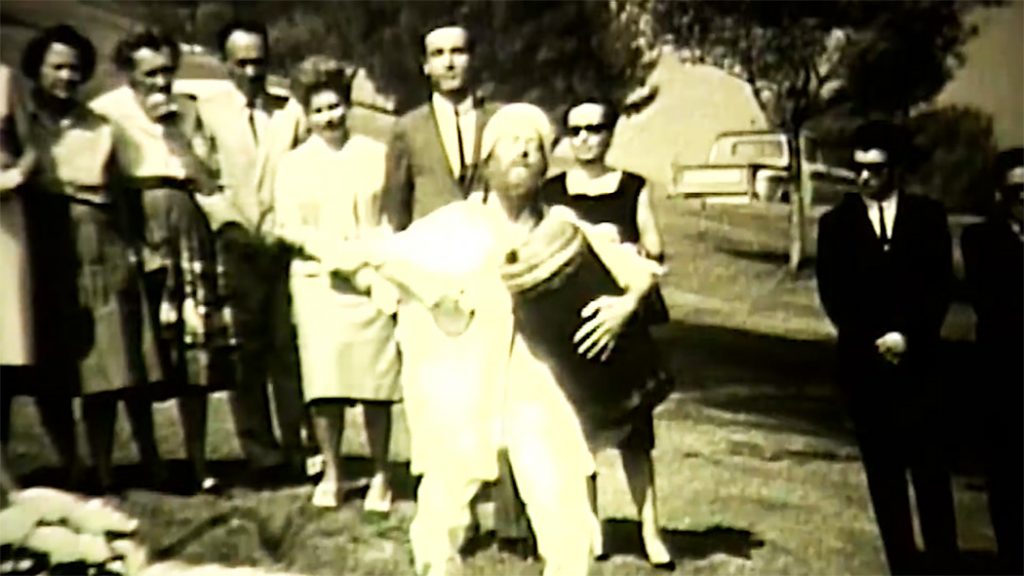 The extent to which George McGrew was "different" did not become fully apparent until 1947, when he stopped by unannounced at the Lincoln Theater in Los Angeles, where Nat King Cole was featured. He handed the backstage doorman the score for a new song, titled "Nature Boy," and requested that he pass it on to the popular singer. By that time, McGrew had acquired a new identity, Eden Ahbez (pronounced AH-bay), or, more correctly, eden ahbez, since he claimed to be undeserving of uppercase letters.
When Nat King Cole added "Nature Boy" to his performance repertoire, the audiences loved it, and he decided that he should record it. But there was a problem—the author had not left contact information. It was rumored that he had no home address, that he lived on fruit and vegetables, and that he supposedly slept outdoors at the bottom of one of the 45-feet-high letters of the iconic Hollywood sign.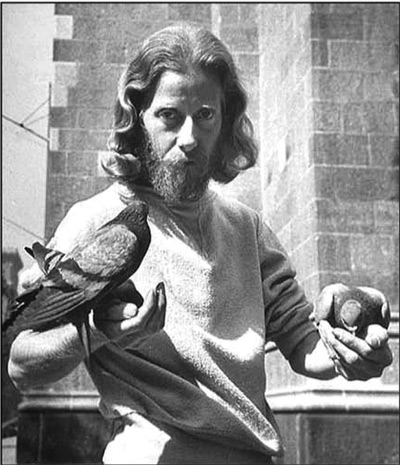 As luck would have it, Ahbez was located! In 1948, when Cole's recording was released, "Nature Boy" became the number-one hit song nationwide, and remained at the top for 8 weeks. Eden Ahbez became a news sensation, and was widely featured in magazines, newspapers, and other media. In the years since, many musicians have come out with their own renditions of his song, among them Frank Sinatra, Miles Davis, David Bowie, and—most recently—Tony Bennett and Lady Gaga.
But the rose of celebrity comes with thorns. Reading about "Nature Boy," people from Kansas began to suspect that songwriter Eden Ahbez was the person they knew years before as George McGrew. Initially, Ahbez denied it. But when a suit was filed by a New York composer claiming that the song's melody was too similar to one of his own songs, Ahbez admitted to being George McGrew. The suit was settled out of court.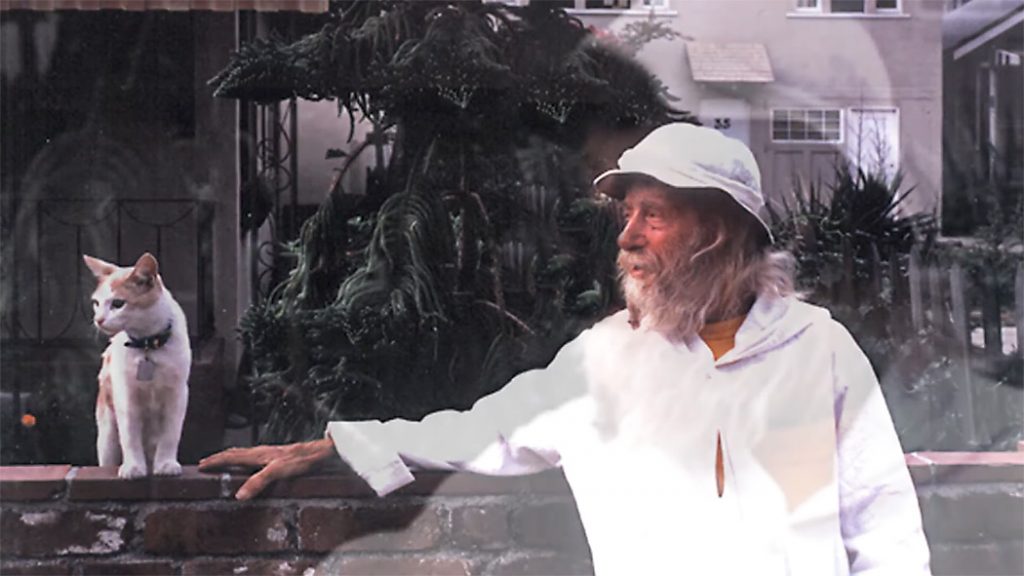 At about the same time, Ahbez's personal life improved substantially when one day he saw his future wife, a vegetarian from Michigan named Anna (Annette) Jacobson, in a cafeteria. He followed her to a streetcar and gave her a note with his name and address. Although initially frightened, she contacted him. They fell in love and married, then spent their days in a canyon meditating, sunbathing, and sleeping outdoors. Eventually they raised a son named Zoma.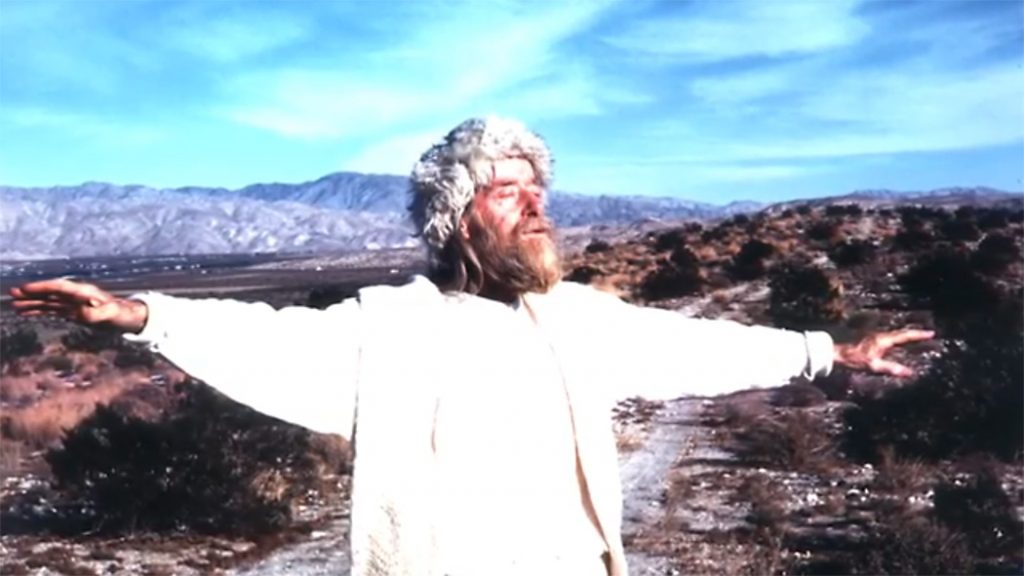 In December 1960, when I was a high school freshman in a small Iowa community, I ran across a photograph of Eden Ahbez in a special edition of LIFE magazine. Bearded, with shoulder-length hair, he looked unmistakably Christ-like. He wasn't wearing a Biblical robe, but a sweat shirt, inside out, with the sleeves pushed up, and he was holding a couple of pigeons. Below the photograph, the headline read: "Nature Boy Eden Ahbez Lived on Nuts in a Canyon, Wrote a Hit Song." I decided I would write to him, to convey my admiration for his austere and resolute lifestyle.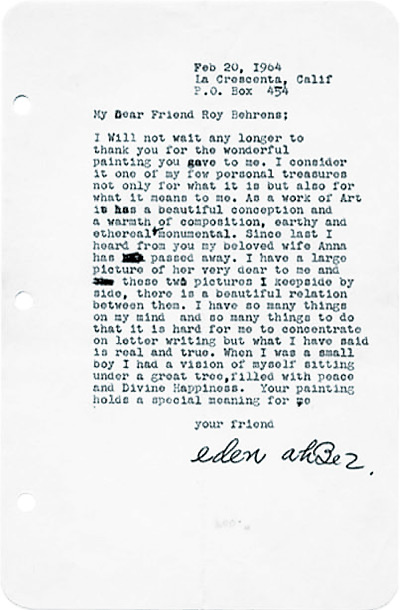 Determining Ahbez's whereabouts was a challenge, but I eventually found a post office address in La Crescenta, California. In July of 1962, I wrote him a "fan letter"—and, lo and behold, he responded! He replied with a handwritten musical score for "Nature Boy" and a 33 rpm album of his latest music, titled Eden's Island. The score was personally addressed to me, as was the back of the album. Unfortunately, the record had been shattered in shipping, and was, of course, not playable. I wanted to thank him, but I was hesitant, not knowing how to share the news of the damaged gift. As an aspiring artist, I decided at last I would answer by painting a portrait of him—seated underneath a tree on a island—and sending it to him. After taking some time to complete it, I finally sent him the painting in the fall of 1963. In his answer, dated February 1964, he thanked me for the painting, and told me that his wife had died of leukemia a few months earlier. My painting was one of his "few personal treasures," he said, along with a photograph of Anna. He kept the two things side by side. He concluded the letter as follows:
I have so many things on my mind and so many things to do that it is hard for me to concentrate on letter writing but what I have said is real and true. When a small boy, I had a vision of myself sitting under a great tree, filled with peace and Divine Happiness. Your painting holds a special meaning for me.
Your friend,
eden ahbez.
I never heard from Ahbez again. Tragically, his son drowned at age 22 in 1971. But Eden Ahbez himself went on to live for another 24 years, until in 1995, at age 86, he died as a result of injuries in a car accident.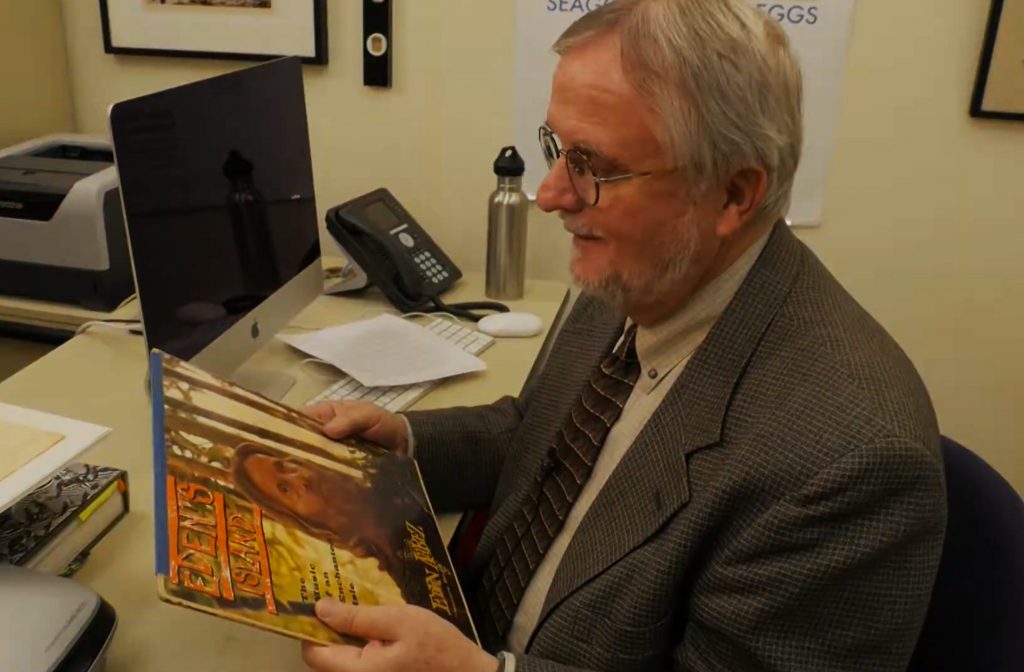 Roy R. Behrens is an emeritus professor of graphic design and design history at the University of Northern Iowa. He is one of the people interviewed in a new feature-length documentary film, As the Wind: The Enchanted Life of Eden Ahbez, anticipated for release in 2021.
"Nature Boy" Lyrics
There was a boy
A very strange enchanted boy
They say he wandered very far, very far
Over land and sea
A little shy and sad of eye
But very wise was he
And then one day
A magic day he passed my way
And while we spoke of many things
Fools and kings
This he said to me
The greatest thing you'll ever learn
Is just to love and be loved in return
The greatest thing you'll ever learn
Is just to love and be loved in return