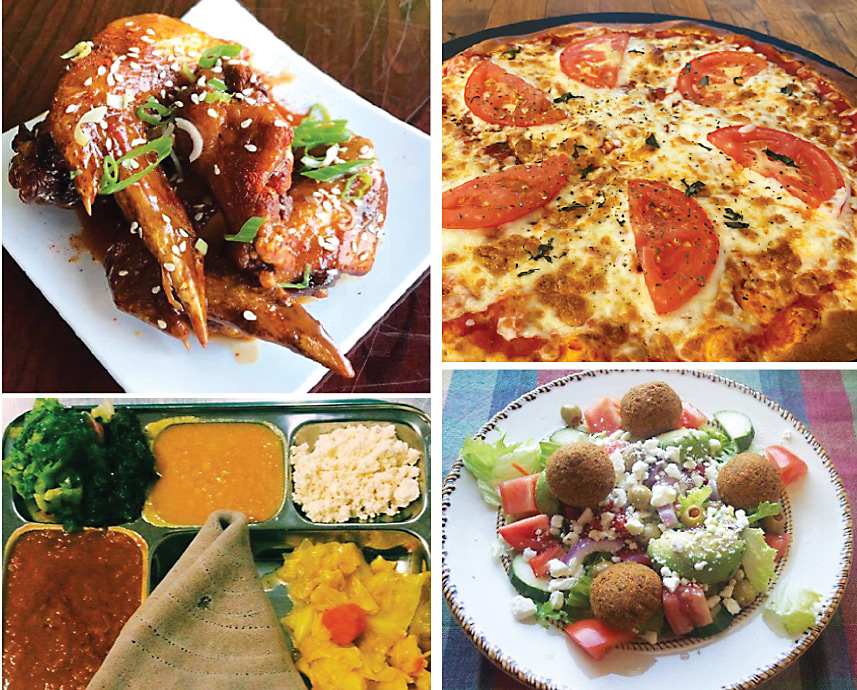 With its generous collection of internationally flavored bistros and eateries that attract people from miles away, Fairfield takes its food seriously. Current pandemic mandates may have limited our ability to eat out, but we can still enjoy some great Fairfield meals from the comfort of our homes.
Introducing "The BIG Takeout," Fairfield's version of restaurant week, January 20-31, hosted by Visit Fairfield Iowa.
With a to-go theme, 14 locally owned Fairfield restaurants will be participating, offering everything from burgers to tacos, soup to sushi, salads to sandwiches.
Throughout the week, there will be gift-card prizes given out on the Visit Fairfield Facebook page, culminating in a grand prize of a $500 gift card to one of these amazing restaurants. Entering the grand prize drawing is easily accomplished with screen shots of the receipts from your food purchases during restaurant week. Every receipt you submit is another entry. The winner will be chosen at random on Monday, February 1. A list of restaurants participating in "The BIG Takeout" and details about the $500 drawing can be found at VisitFairfieldIowa.com.
"Our restaurants will typically have a slow month during January," says CVB director Terry Baker. "Given the events of the last year, they really need to know that our community values what they offer."
Participating restaurants are Addis Ethiopian Food, Andy's Juice Joint, Asian Pho Bistro, Green Gourmet, Green Organic, Istanbul Grill, Lunchbox, Revelations Cafe, Sabi's Cafe, Shokai Sushi, Sweet 'N Saucy BBQ, Taco Dreams, Thai Deli, and Fishback & Stephenson Cider House.
Take the week off from cooking and support your local eateries!  The CVB is encouraging residents to invite their friends and family to order takeout as well, post their purchases on social media, and remember to tip well!