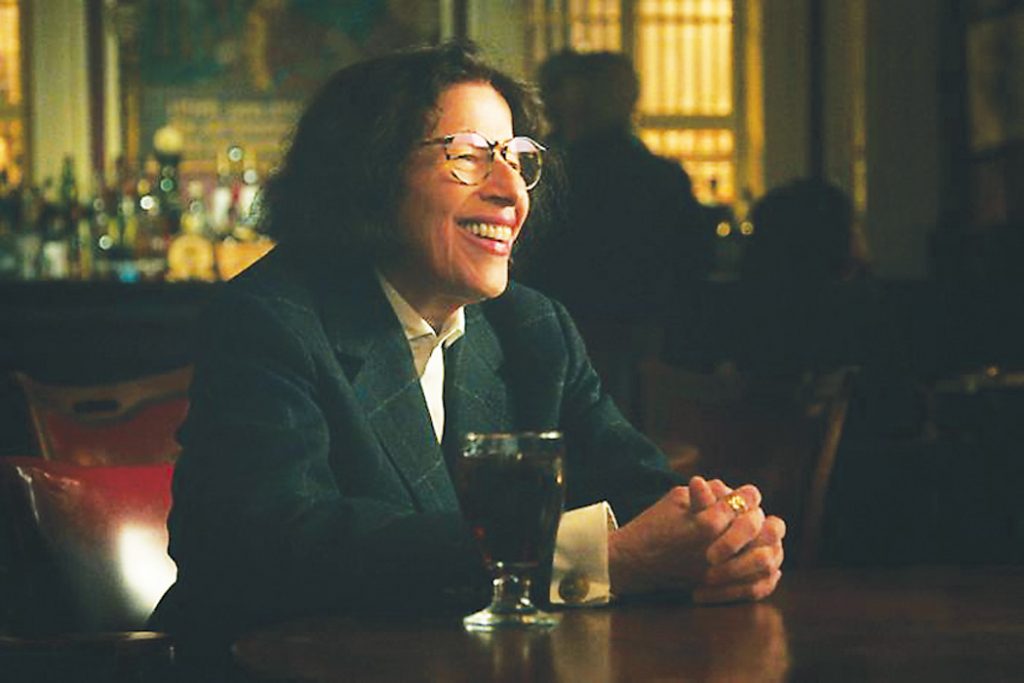 "In real life, I assure you, there's no such thing as Algebra."
"Even when freshly washed and relieved of all obvious confections, children tend to be sticky."
"Humility is no substitute for a good personality."
—Fran Lebowitz
Esteemed feature film director Martin Scorsese, whose previous documentaries spotlighted Bob Dylan and the Rolling Stones, offers this up-close and personal introduction to humorist extraordinaire Fran Lebowitz. Ms. Lebowitz is a public speaker and author whose first writing gig was a column for Andy Warhol's Interview magazine that featured funny reviews of bad movies. Her friendships comprise an eclectic Who's Who that includes renowned author Toni Morrison, jazz composer Charles Mingus, and the director himself, Martin Scorsese. This Netflix series of seven 30-minute episodes shares Scorsese's conversations with Fran in New York's historic Player's Club, and vintage interviews by Alec Baldwin, Spike Lee, and David Letterman—all of which preceded the COVID-19 pandemic. You'll be glad you indulged.
Born in 1950 and raised in Morristown, New Jersey, until her escape to Manhattan at age 17, Fran Lebowitz is an outrageous conversationalist, brimming with social commentary and bursting with opinions about everything, including opinions about her own opinions. Fran's particular talent is her impromptu talking skill that educates, entertains, and justifies her unique angles on any topic, all with great humor. Ask Fran about . . . well, anything, from New York's cost of living to feminism, food, friendships, children, cancel culture, solitude, or money. Fran is the opinionator, a fine-tuned machine that will instantly deliver a meticulously considered, comedic response. We suspect she has thoroughly pondered the issue long before anyone asked her about it. And except for the pandemic, there is hardly a question that could catch her off guard, which explains how the field of public speaking was her destiny.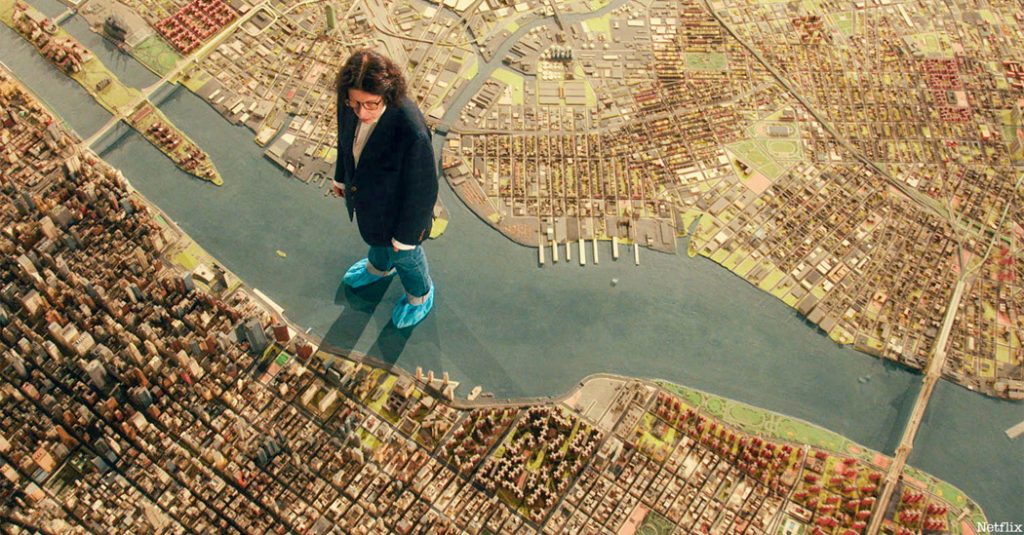 Fran is as intimately familiar with New York City's unsurpassed amenities as she is an authority on its shortcomings, which she freely complains about: the tourists who clog the sidewalks, the subway system she believes could turn a mellow Dalai Lama into a raving lunatic, or the diminishing number of bookstores that inspired her collection of 10,000 books—which accounts for her exceptional intelligence as a self-educated high school dropout.
Lebowitz's high-end, masculine fashion sense showcases her signature ensemble: the dark blazer from London's prestigious Savile Row tailor, Anderson & Sheppard, the tailored white Hilditch & Key shirt with vintage Alexander Calder cufflinks, and the men's Levi 501 jeans—finished with wing-tip cowboy boots, a full-length coat, and her tortoiseshell glasses that inspired a trend. As she tours the city streets wearing her signature outfit, her slow, lumbering pace contrasts with the rapid New York velocity of her fluid conversation in that low, raspy voice chiseled by decades of Marlboros.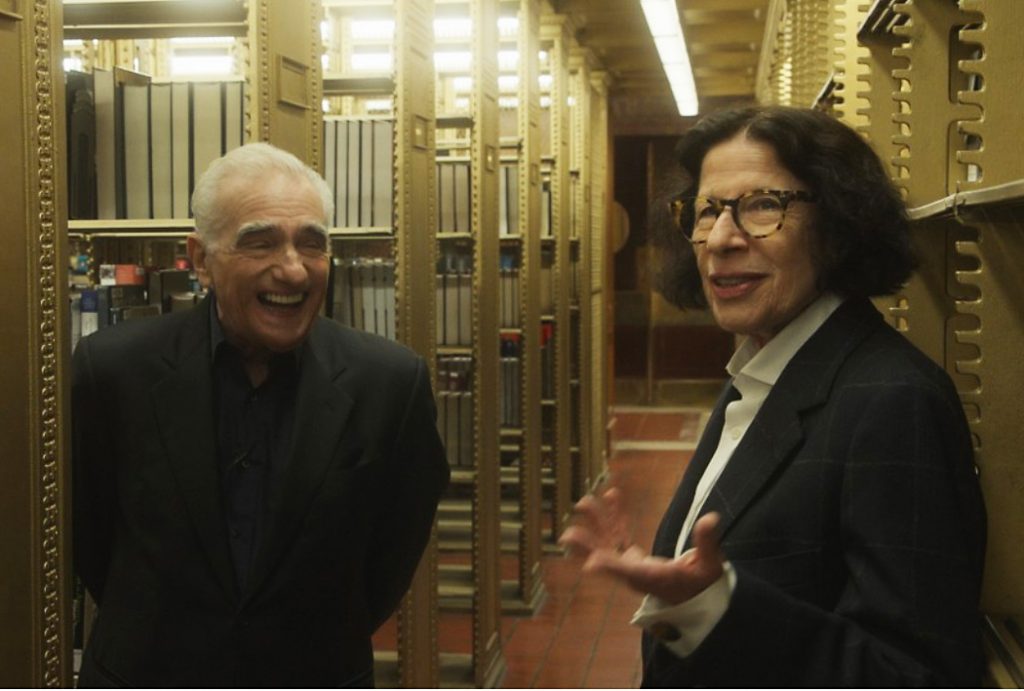 What's so fascinating about the doctrine of Fran Lebowitz that Scorcese's 2010 documentary about her called Public Speaking needed a sequel? The answer: Well, everything. She's a critic, a philosopher, a professional complainer, a brilliant observer, a cerebral commentator, and what my husband calls "an attitude clothed in a human body." Her inner microscope constantly studies the world and feeds her data, from which she forms her well-grounded conclusions. Her resulting demeanor is a fascinating mix of curiosity, crabbiness, and hope. And that snappy persona made her a natural casting choice for the sharp and witty Judge Janice Goldberg on several episodes of Law & Order.
Lebowitz is a 21st century anomaly who still relies on a landline, paper, and pens. Period. Not even a typewriter. All the wonders of smartphones, computers, internet, and social media convinced Lebowitz that she's fully operational without them, and much less distracted than the rest of us. It leaves her more time for her life's passion: reading books. And it raises a particular question: Does all that book reading and manual writing, undetoured by electronic aids, help maintain her well-greased brain and her unhampered memory for details? After all, books include the tactile experience we don't get with a screen. And regarding writing, research reveals a particular connection between the brain and the hand that moves the pen. We'll never know what makes Fran Lebowitz tick like a well-tuned analog clock. Though maybe her secret to success is whatever she eats for breakfast. (Her favorite animal is steak.)
Pretend It's a City (which decodes its cryptic title in the opening) offers a rich encounter with an unforgettable person who is worth knowing. In these turbulent times, this documentary delivers delightful and stimulating entertainment with some unexpected insights that will keep you laughing even after the series ends.