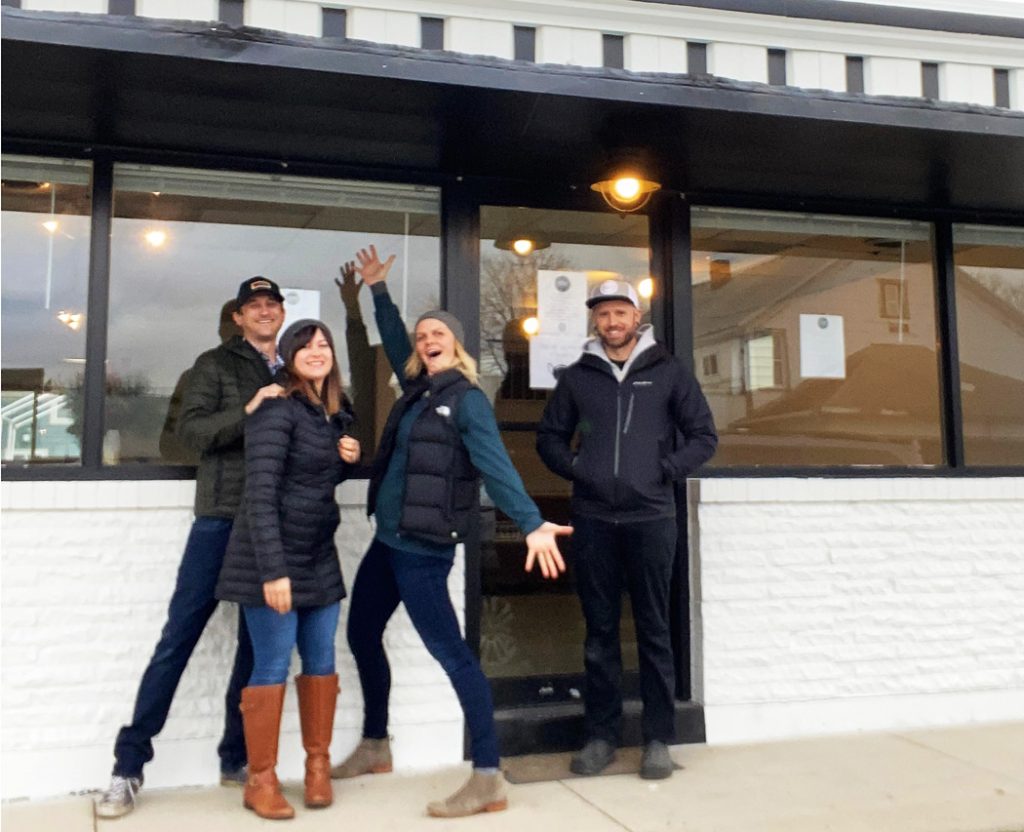 Restaurants have been one of the hardest hit industries during the pandemic. According to Iowa Restaurant Association projections, around 1,000 restaurants, 18 percent of the market, will close permanently by March 1st. A couple hundred have already closed since the beginning of the pandemic. Surviving has required creativity, ingenuity, and customer loyalty.
Oasis Falafel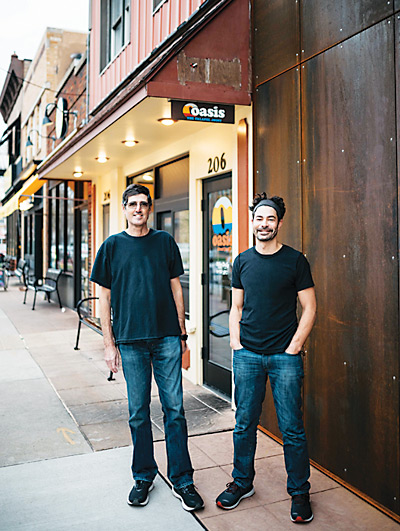 "We will definitely get through this period," says Oasis Falafel owner Ofer Sivan, "because we were able to save for a rainy day and we were diversified." The Iowa City restaurateur commiserates over the upheavals everyone has had to deal with during the pandemic, including juggling remote learning, arranging childcare, caring for family members, and social distancing from friends and loved ones. "In a weird way, the pandemic has made everyone the same. It doesn't matter what they did before, their life is bonkers now! I think our biggest challenge now is to feed as many people as possible while maintaining an acceptable level of safety and social distancing."
The entire Oasis Falafel crew has committed to operating as safely as possible. Only one cohort of employees works one full-time shift each week. Oasis Falafel cut open hours to three days a week—the rest of the week is prep. The dining room is closed and they only accept phone or online orders. "We hope to increase service times as the situation improves," Sivan says. "This is something we are really looking forward to, and I know our customers are as well."
When asked how people can help, Sivan suggests calling the shop first to find out what has changed. He says customers can support local eateries by buying other offerings they might have, "an example being our own hummus. Maybe your favorite diner has coffee beans. Another great way to support a shop is to buy gift cards, or to just patronize them in any way you can. There are virtually no eateries that don't need the help."
Oasis Falafel is currently open Monday, Tuesday, and Wednesday, noon–7 p.m., for pickup only. Call (319) 358-7342 or visit OasisFalafel.com to order.
Trumpet Blossom Cafe
The Iowa City eatery Trumpet Blossom Cafe closed completely on March 19, 2020, and reopened in early May, offering curbside pickup and delivery through Chomp, a local delivery service. "We're doing well enough to keep doing what we're doing," says chef and owner Katy Meyer. "We've greatly appreciated the support we've gotten from the community."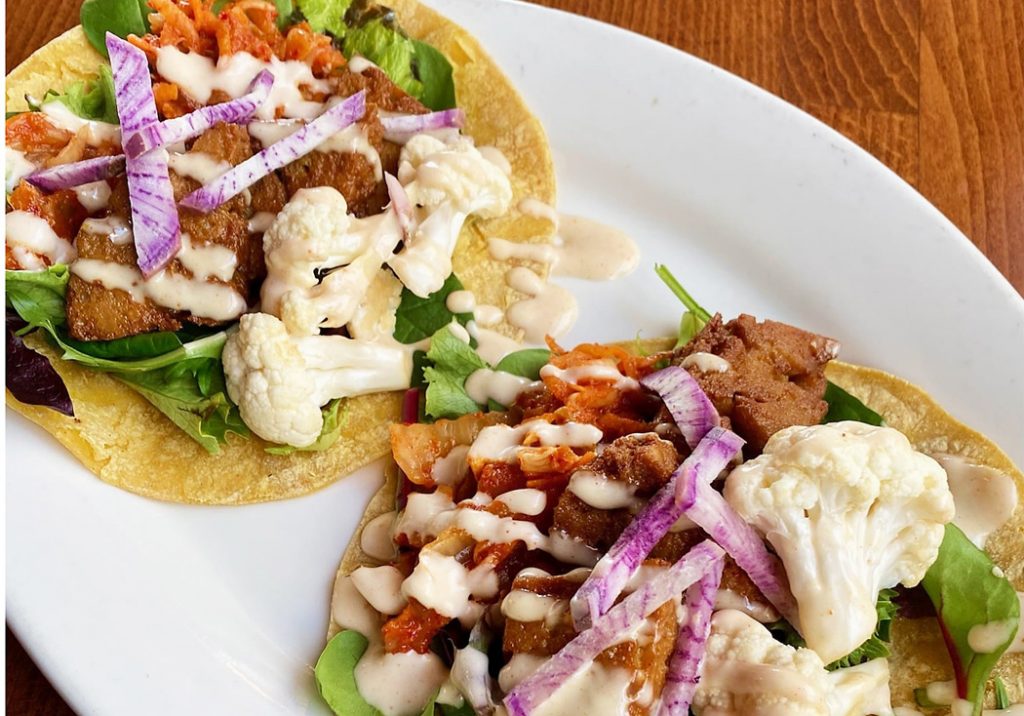 According to Meyer, they adjusted the menu so it's more to-go friendly. "In addition to the regular menu we're offering for curbside pickup, we developed a deli-style to-go menu, a bakery menu, and a weekly take-and-bake menu. We did all of this to focus on the fact that folks will be eating our food in their homes or somewhere that is not our dining room."
Meyer encourages people to buy gift certificates too. "They're always available for purchase and don't expire," she says, adding, "We know how hard it's been for everyone and we are so grateful that people continue to help keep us afloat. We look forward to a time when we can welcome everyone back to our restaurant."
Visit TrumpetBlossom.com for current hours and menu.
Café Dodici
Café Dodici in Washington closed for a few months last spring. "Our business took a huge hit by being closed," owner Lorraine Williams explains. "We decided to face the danger head-on and reopen. We have been working hard ever since, adapting to this new reality. We are very familiar with the unpredictability and small profit margin of the restaurant business, but nothing has made that more clear or more real than the pandemic."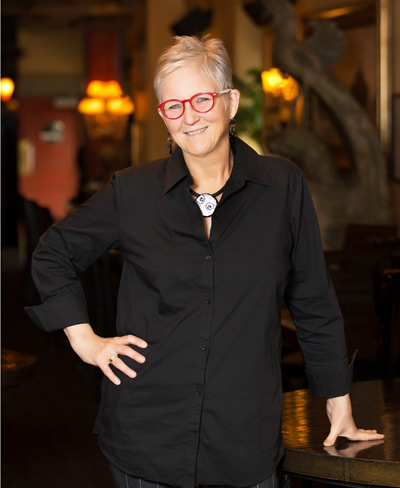 Williams says that they've faced their share of difficulties in the past, but nothing has matched the challenges of this past year. "Truth be told, it's been the hardest thing we have ever had to get through. We weathered the crash of 2008, various tense elections, 16 hard Iowa winters, and countless other setbacks that are common to restaurants—but this takes the cake!"
She says that offering online ordering made a huge difference. "It has really helped with encouraging takeout and streamlining the whole process, especially with big events like holidays. We have also offered take-and-bake meal options and special-occasion party platters, which were a huge success for Christmas."
Café Dodici has extended their outdoor dining space and revamped their menus. In response to the financial challenges of the pandemic, they created the Lunch Value Meal and Blue Plate Special, affordable three-course meals with a variety of options. They also now offer bottomless mimosas at brunch and cocktails to go (meeting all safety and legal requirements), and showcase a new cocktail every few weeks.
"I think customers appreciate that we are keeping things new and fresh. It shows them we are not giving up! Instead, we are more dedicated than ever. It also gives them something new to try during a time when not much is going on."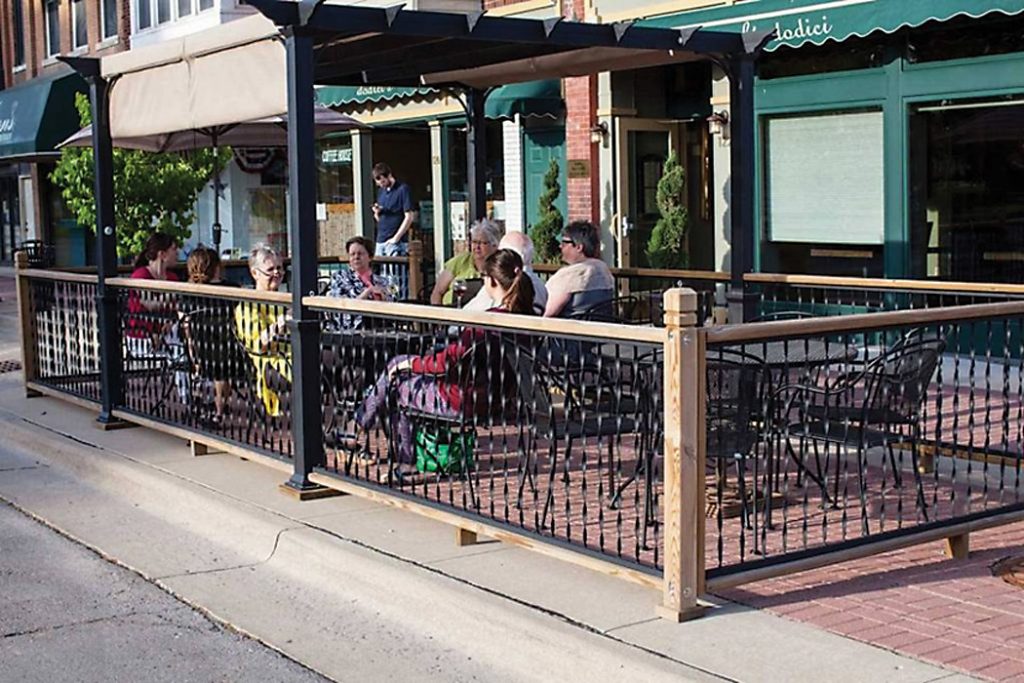 In early December, following a customer's suggestion, they created "Lunch for a Healthcare Hero," which has been a huge hit. An online checkout link allows customers to buy lunch for a local healthcare worker. They've provided nearly 150 meals to local nurses, doctors, hospital and nursing home staff, and pharmacy employees. On Wednesdays, Café Dodici donates 10 percent of all sales to a local charity, nonprofit, or person in need.
Williams says customers can help by sharing posts and emails, referring friends and family, using the restaurant for work parties, and leaving good reviews. "People will trust the opinion of someone they know more than anything else," she says. Williams has been humbled by the generosity and support of their customers. People have purchased thousands of dollars worth of gift cards, mailed in smaller donations that helped keep the business afloat, and even sent thank-you cards for everything they've done for the community. "It's truly heartwarming!" she says.
Café Dodici offers local delivery service at CafeDodici.com.
Asian Pho Bistro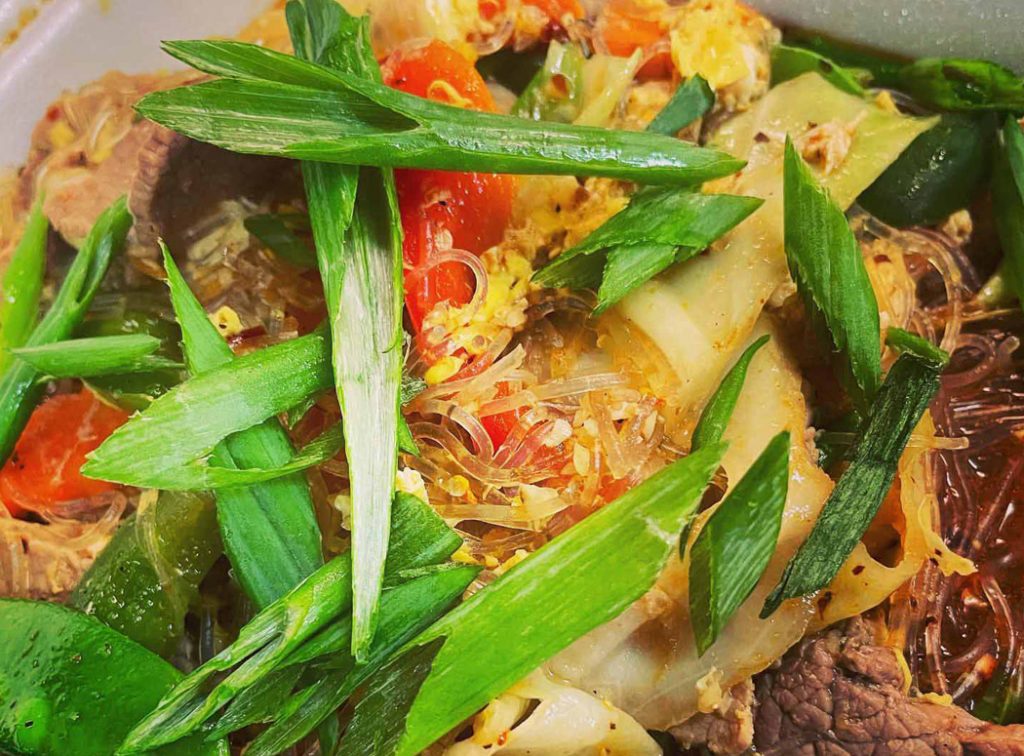 Geena Xayavong, owner of Asian Pho Bistro (APB) in Fairfield, has also faced difficulties because of the pandemic. "We are getting by, but not without doubt of our future," she says. "Without the help from the community, and state and federal agencies, we probably would have had to close up or I'd have to work all the jobs by myself and let my staff go." Because APB is too small to reopen for dine-in while following social distancing restrictions, they now offer takeout and delivery and plan to start a loyalty program.
Xayavong says people can help by continuing "to remember us and support us as they have been. We appreciate their continued patronage and help in referring friends too!" APB also offers gift certificates.
Call (641) 209-1790 for delivery or takeout. Check their Facebook page for menu information and hours.
Lunchbox
When the pandemic hit, former Fairfielder Teah Benkoczy and her husband, chef Camp Boswell, decided to shut down their Asheville, North Carolina, restaurant and relocate to Fairfield. Benkoczy says they'd been considering the move so their kids could have "the small-town life that is so charming here." The financial challenges of the pandemic, coupled with the high cost of living and running a business in Asheville, encouraged the move, and everything fell into place. She and Boswell teamed up with her high school friend Vanessa Pohren and Pohren's husband Adam, another chef, to buy the old Binghimon's Caribbean Kitchen and set up the new Fairfield eatery, the Lunchbox.
Both experienced chefs, Adam Pohren and Boswell hit it off immediately, and they've pooled their culinary expertise to create French-American comfort food with innovative twists. Fairfielders may recognize Pohren from his work at Regina's and the Fairfield Golf and Country Club.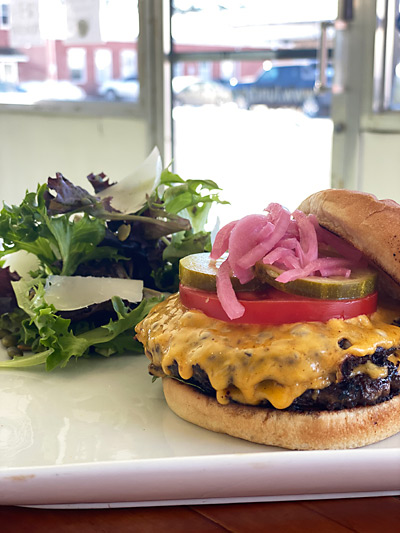 "We really wanted to create a restaurant that would be accessible to all demographics in this town. We call it New American Bistro," Benkoczy explains. "With everything we do, we try to add an element of creativity, something that elevates the flavor, something that makes everything amazing." Lunchbox combines facets of deli comfort food, French cuisine, and high-end Southern fare to create a unique meal. "Our goal is to offer the best quality, while keeping it budget friendly."
Operating during a pandemic has special challenges. "There's a lot of extra sanitizing that goes on, and a lot of extra expense that goes with doing takeout," Benkoczy says. She's happy customers seem to understand the importance of wearing masks indoors. To facilitate social distancing, they try to space out ordering so there's never a crowd of people waiting. Ordering online helps keep kitchen prep smooth. Phone orders are also an option. In addition to regular entrees, they offer take-and-bake chicken and vegetable pot pies.
Lunchbox currently offers only takeout, but they have done extensive renovations to the outdoor patio space. When weather permits, patrons will have a safe space to come together to share a meal.
Benkoczy says there's been a lot of community support. "Fairfield Restaurant Week was a huge boost for us. And we're really grateful that we have a lot of repeat business. It's always a good sign." She says spreading the word on social media and encouraging friends to try Lunchbox is extremely helpful.
Lunchbox is open Monday–Friday, 11:30 a.m.–2:30 p.m.