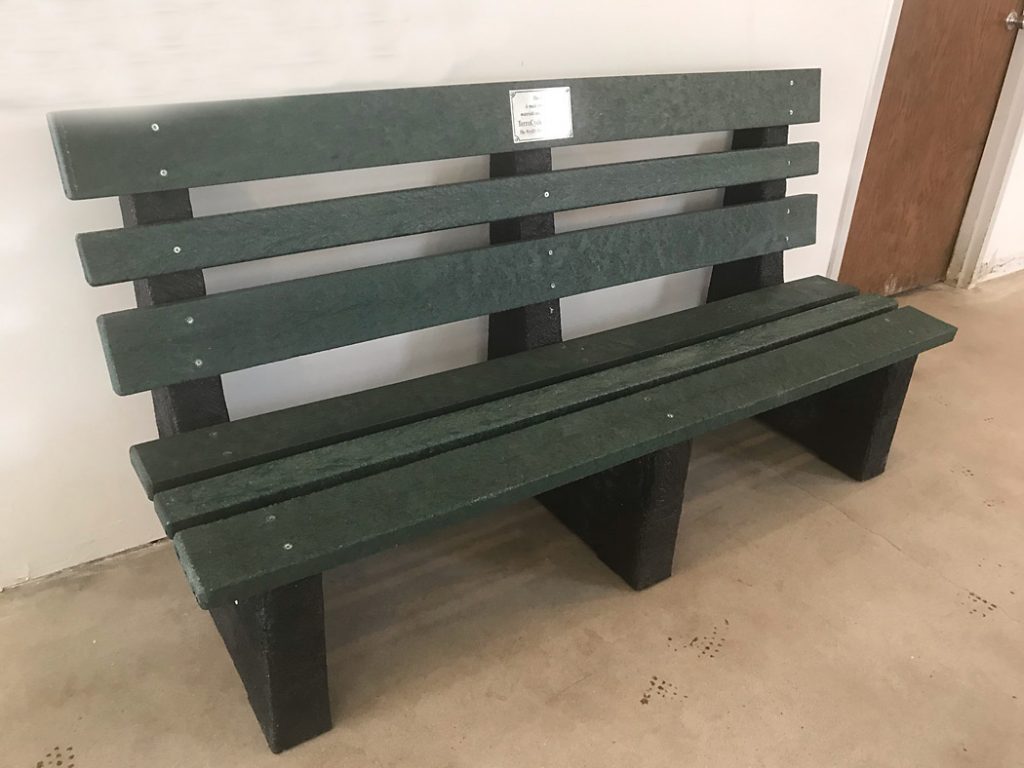 We are four months away from the two-year anniversary of the TerraCycle Fairfield project. Over those two years, Fairfield residents have collected and recycled nearly 6,000 traditionally nonrecyclable products, as well as thousands of pounds of e-waste, batteries, lightbulbs, and plastic bags. By recycling everything from old razors and toothbrushes to printers and cellphones, local residents have helped make Fairfield the world's first-ever TerraCycle Town, a community centered around zero-waste principles.
TerraCycle Inc. is a multinational corporation that has developed recycling solutions for every sort of waste. Yes, you read that correctly—the company claims that every product can and should be recycled at the end of its useful life, a practice they call "zero-waste" living. The TerraCycle Fairfield initiative is a local effort to provide access to these recycling methods and to offer education on green principles, making sustainable lifestyle choices easy and accessible.
Since its inception, the TerraCycle Fairfield project has been working closely with directors from TerraCycle Inc. to help Fairfield make strides toward a more sustainable economy. To commemorate Fairfield's success, TerraCycle Inc. has donated a park bench made entirely of recycled material.
"We are proud to acknowledge Fairfield as the world's first TerraCycle town," said TerraCycle founder and CEO Tom Szaky. "Their passion for recycling and their desire to reduce their environmental footprint is impressive. We hope other towns follow in their footsteps."
The bench is set to be unveiled at a celebration and fundraiser on Saturday, May 1, at 10 a.m. in Howard Park (rain date is May 8). Everyone is invited to hear Fairfield Mayor Connie Boyer speak, meet with Rotary's Interact volunteers and TerraCycle Fairfield coordinators, and celebrate Fairfield's accomplishments with food and beverages. You can find information about the event at Facebook.com/TCFairfield. Participants are asked to wear face masks and adhere to social distancing practices for COVID-19 safety.
The bench serves an educational purpose as well. Made from recycled materials, it provides a glimpse into what the future of waste looks like: one where every item is recycled at the end of its life into materials for reuse in new products. This is often referred to as a circular economic model: one in which all of the waste products from production are captured and fed back into the economy for new products.
This is a high bar, but Fairfield is the perfect testing ground to refine and pave the way for the "green transition" to unfold. If you are passionate about building a life-supporting and ecologically friendly community, or have an interest in sustainability in general, I would like to encourage you to reach out to us at TerraCycleTown@gmail.com. We're always looking for more community partners. You can also meet with us in person at the bench unveiling and ask questions about the project, share your ideas for Fairfield's future, or participate in any way you wish.
On behalf of all of us at TerraCycle Fairfield, thank you for TerraCycling this year!
***
If you would like to partner with TerraCycle Fairfield, email TerraCycleTown@gmail.com.