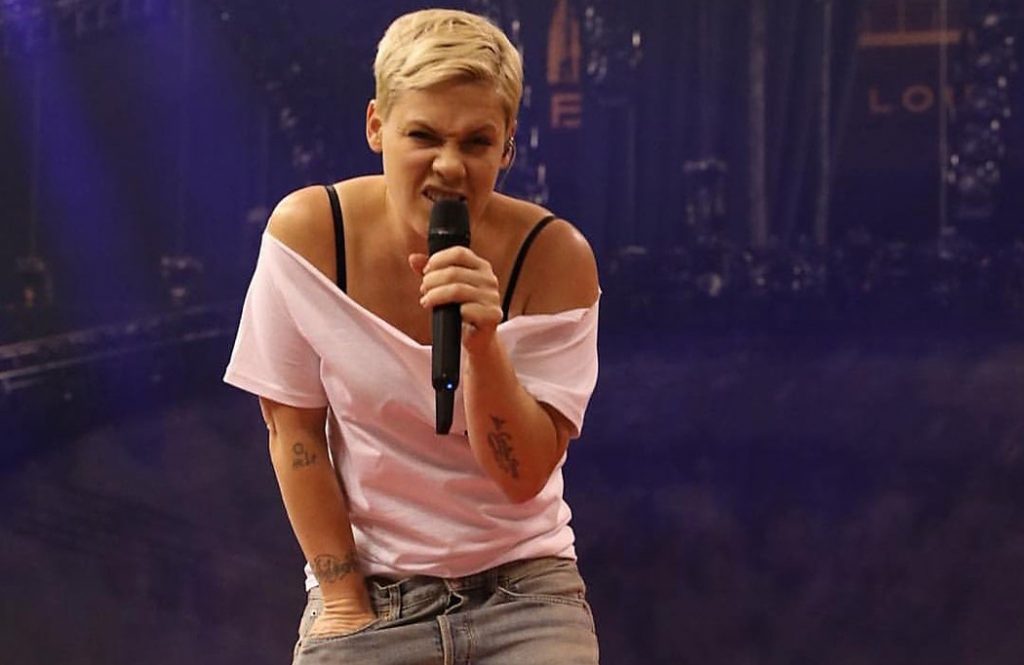 Mother's Day is May 9. Lots of lovely songs honoring mothers have been written by contemporary musicians of all stripes, including the Beatles, Taylor Swift, Beyonce, Tupac Shakur, and Brandi Carlisle. Everybody, it seems, loves their mother.
That said, the best songs about mothers aren't the treacly, sentimental ones, but those that use the term "mother" to reflect rage or as a metaphor for some social ill. Because mother is such an emotionally charged term, it retains its intensity when put into other contexts. Creative talents have used this as a way to charge their songs. Instead of being all good, mother becomes all powerful.
My top ten songs about mothers who aren't loving creatures are listed below, ranked according to their forceful and compelling narratives. These tracks command attention. No doubt I have omitted some worthy songs, but the ones selected reveal just how impressive the term "mother" can be, whether reflecting the ills of the world or describing negative family dynamics.
John Lennon's "Mother"
The mother of all mother songs must be John Lennon's "Mother" from his first solo album in 1970. The Beatles collectively sang a lighthearted song referring to moms ("Your Mother Should Know") and even one specifically about John's love for his mother ("Julia"). This song was different and quite nasty. John was letting out a primal scream about a mother who died young and whom he felt abandoned him as a child ("Mother, you had me, but I never had you"). A remastered video was just released on YouTube.
10,000 Maniacs'  "My Mother the War"
Natalie Merchant and 10,000 Maniacs used the term "mother" to stand for the all-encompassing power of combat on "My Mother the War." The song is clearly anti-war in its message and ends with a litany of horrors to express revulsion ("Folded / Laced / Carrion / Blood / Soaked / Robes").
The Pharcyde's "Ya Mama"
The Pharcyde's take on "Ya Mama" jokes with a slew of nasty cracks that make mothers into foul and ugly creatures. The humorous nature of the sentiments can't hide the hideousness.
Pink's "My Vietnam"
Pink compares her relationship with her mother to being at war in the Linda Perry co-written "My Vietnam." Pink is quite literal in her descriptions of the pain her mom inflicted, and holds nothing back.
Jerry Jeff Walker's "Up Against The Wall Redneck Mother"
The late Jerry Jeff Walker popularized Ray Wylie Hubbard's song in which he squarely places the blame for rednecks on their mothers. "Up Against The Wall Redneck Mother" makes it clear that the bad children are merely the product of their ruinous raising.
Natalie Maines's "Mother"
Pink Floyd's Roger Waters may have written this "Mother," but Natalie Maines's cover took the song from its original context as part of a story about an overprotective parent into a larger cristique. Maines' "Mother" is about society pressuring individuals to conform ("Momma's gonna make all of your nightmares come true / Momma's gonna put all of her fears into you.")
Emimem's "My Mom"
Eminem has lots of vicious songs about his mom. On "My Mom," he not only accuses his mother of doing drugs when he was a kid, but also spiking his food with illegal substances and killing his dog. He blames her for his drug addiction.
8. Buckcherry's "A Child Called 'It'"
Buckcherry turns Dave Pelzer's book A Child Called 'It' into a hard rock anthem about child abuse at the hands of an abusive mother. Lines like "She takes her time and hurts me like no other," makes her culpability clear.
Cartman's "Kyle's Mom's a Bitch"
South Park's Cartman takes on Kyle's mom on the appropriately titled "Kyle's Mom's a Bitch" because she raises a stink about celebrating Christmas in the school. Everyone joins in to share in the mother hatred.
Disturbed's "Down with the Sickness"
Disturbed offers a nu-metal version of a child seeking revenge on his abusive mother in "Down With the Sickness." According to lead singer David Draiman, the song is "really talking about the conflict between the mother culture of society, who's beating down the child yearning for independence and individuality."
Don't let these ten songs get you depressed about mothers—there are easily 100 positive tunes about mothers for each negative one. You can hear these all the time on your radio, especially around Mother's Day. Just remember, there is also a dark side to everything—even moms.