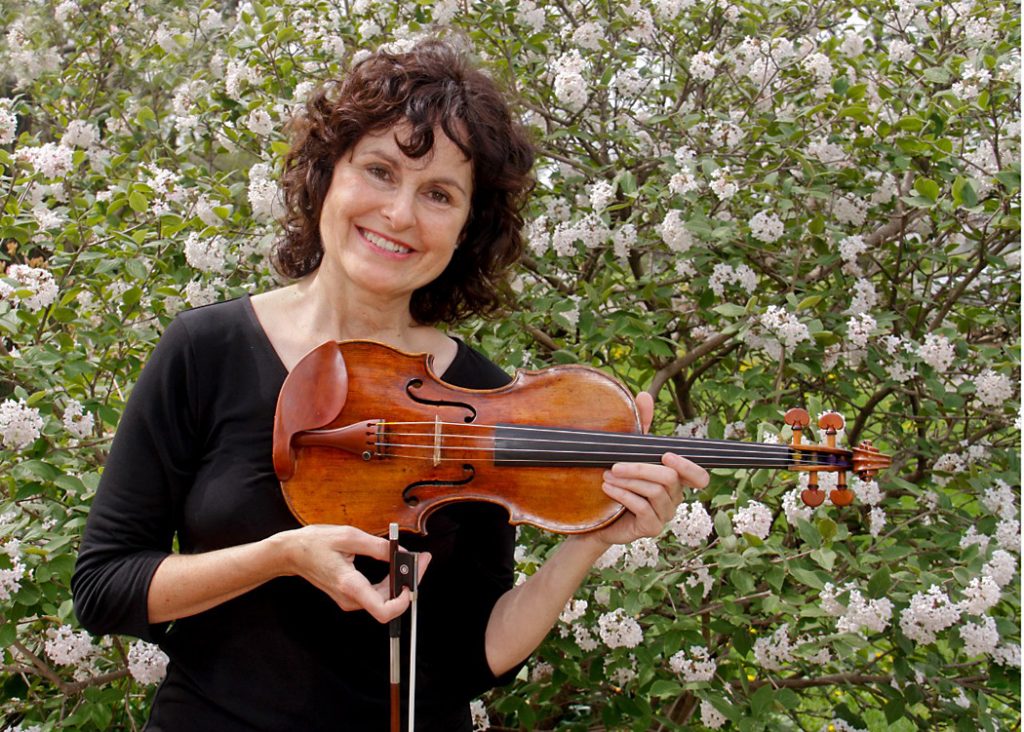 Fairfield resident Nancy McFarland Gaub will perform a concerto she composed during the Ottumwa Symphony Orchestra's spring concert, "Symphonic Treasures," at Bridge View Center on Saturday, May 15, at 7:30 p.m.
In her varied career as a violinist and composer, Gaub has performed on three continents, including with the Buffalo Philharmonic and as a chamber musician. She taught violin and chamber music at Grinnell College for 25 years. Seven years ago, she began composing complete works, and so far has written eight pieces.
"As a violinist, I love playing the great violin concerti, a really wonderful repertoire," she says. "I was inspired to think I could play my own ideas and expressions. I started to improvise ideas, and they flowed naturally. I'm sure that the concerti of Vivaldi, Mozart, and Brahms influenced the forms I created for those ideas."
Her most recent piece, "Violin Concerto in D," will premiere on May 15 and is made up of six short pieces for cello duo. She says that the work was inspired by cellists Meta Weiss and David Requiro of the Weiss-Requiro Duo, and their remarkable toddler, Mia.
"The first movement, 'Winter Ascent,' has a lot of drama," she says. "There are moments of struggle and inspiration, like on a mountain climb." For the second movement, "Night Music," Gaub was inspired by the mysterious quality of Bartok's night music, a style that appeared in many of his compositions. This movement includes "moments of loneliness and wonder. There is a tribute to Aretha Franklin—I'm a fan—who died while I was writing this movement. I used part of the melody of 'Natural Woman,' changing the octaves that some of the notes were in. The final movement is called 'Child's Play' and has mischief and childlike joy and sorrow."
Gaub has found that composing and performing have a natural affinity for each other. "Becoming more familiar with the creative process of composing has made it easier for me to understand other composers' music," she says. "And I have come to feel more free in interpreting their musical markings."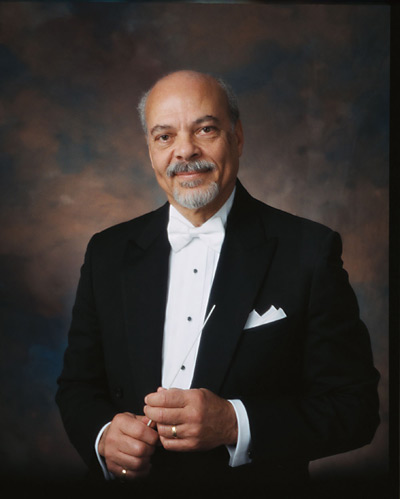 In additional to Nancy Gaub, the Ottumwa Symphony's spring concert will feature two additional artists: Turkish-born Volkan Orhon, Professor of Double Bass at the University of Iowa, and Campbell Helton, winner of the 2021 Young Artists Competition and a tenth grade student at Theodore Roosevelt High School. The orchestra is led by conductor and music director Dr. William LaRue Jones.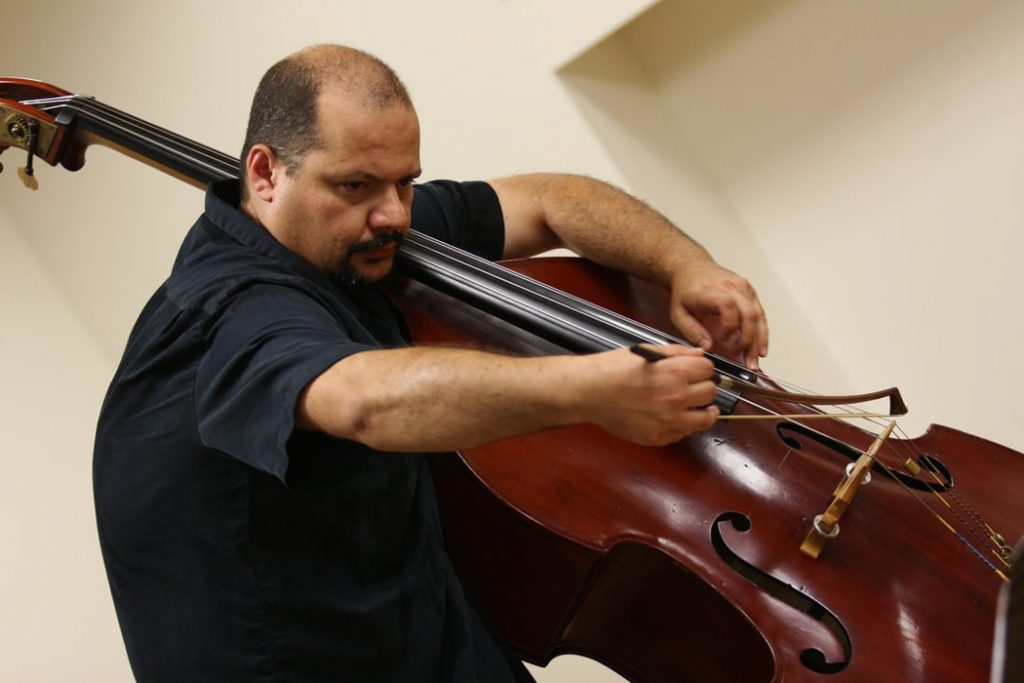 The concert opens with "Entrance of the Gladiators" by Joseph Fucik, followed by "Tarantella" by Giovanni Bottesini, featuring Volkan Orhon, and "Prayer" also featuring Orhon. The fourth selection is the world premiere of Gaub's "Violin Concerto in D."  Next is the symphony performing "Nimrod" by Edward Elgar and "Egmont Overture" by Beethoven. The concert concludes with "Piano Concerto No. 2, G Minor" by Camille Saint-Saens, featuring Campbell Helton on piano.
For those attending the live concert, admission is by season ticket or tickets purchased at the door for $20. Students with ID are admitted without charge. Those who prefer a concert on their couch can live stream the concert via the Ottumwa Symphony Orchestra Facebook page.