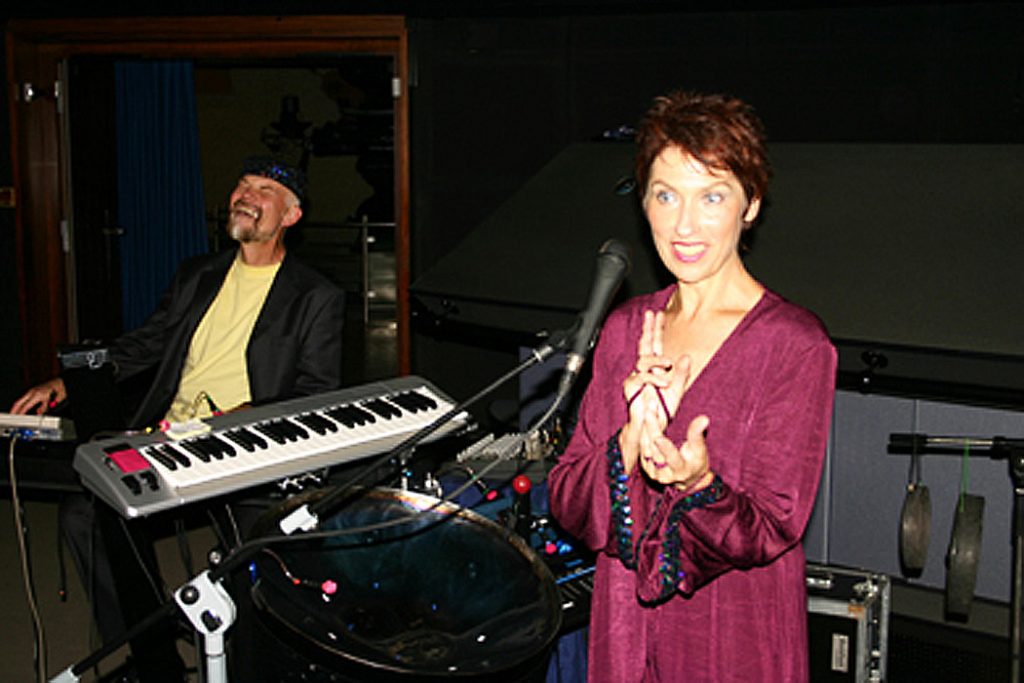 One of my favorite obscure German bands, Opera To Relax, did not perform classical music, as their name might imply, but rather a delicious blend of downtempo instrumental music with soothing vocals delivered in a distinctive way. They released several albums with the independent label Prudence from 1995–2006 and then disbanded.
But their exquisite creativity still haunts me—the marvelous compositions with gently whispered, seductive singing and spoken words, delicately blended soft jazz improvisations, use of natural sounds, and sophisticated sound engineering, all of which synergistically stimulate a dreamy, restful state in the listener.
The main duo behind Opera To Relax consists of Martin Hoemberg (keyboards) and Veronika Langguth (vocals). Langguth currently lives in Berlin as a voice and performance breathing coach. She and Hoemberg collaborated with a number of artists, including Michael Kuettner (percussion), Michael Weil (various instruments), and Heiner Wilberny (alto sax). I especially enjoyed hearing Jamaican Rosko Gee (bass guitar) perform on their tracks. The sound reminds me of Gee's days with Steve Winwood's Traffic and the German experimental rock/jazz band Can. His bass lines provide a solid footing for the meandering, downtempo songs about life's magical soundscape and the path towards self-realization. Pay extra attention to the skillful bluesy alto sax from Wilberny.
Recently, I selected my favorite Opera To Relax tracks for a special radio program for WNUB at 88.3 FM in Northfield, Vermont. This list is available as a free shared playlist under my Spotify handle DJ Andy Bargerstock. Think of it as one extended concert that explores the signature sound of Opera To Relax.
You can also see Opera To Relax in a high-quality six-minute live performance on YouTube under the title "OTR The Inner Lines Escape" that was recorded in 2008 with Wolfgang Kluefer on sax.
With this playlist, consider yourself initiated into the Opera To Relax genre. I hope you will enjoy it and share with your friends.
Track                                                Album                             Year
"The Saints of Lochalsh"        Between Tomorrow          2005
"It Doesn't Seem Like It Is"    Between Tomorrow          2005
"Oh, What a Crazy Day"         From Life 2 Life                2001
"Radio  Shamanistan"             Hotel Tara                         2005
"Pathway Toward Peace"       Between Tomorrow         2005
"Upon the Temple Bell"         From Life 2 Life               2001
"Traveller Through Time"     From Life 2 Life               2001
"From Life 2 Life"                   From Life 2 Life               2001
"Kyle of Lochalsh"                  Liquid Sound 3               2002
Listen to free full tracks in my Spotify location as DJ Andy Bargerstock. And check out my noncommercial website at FringeToastMusic.com.