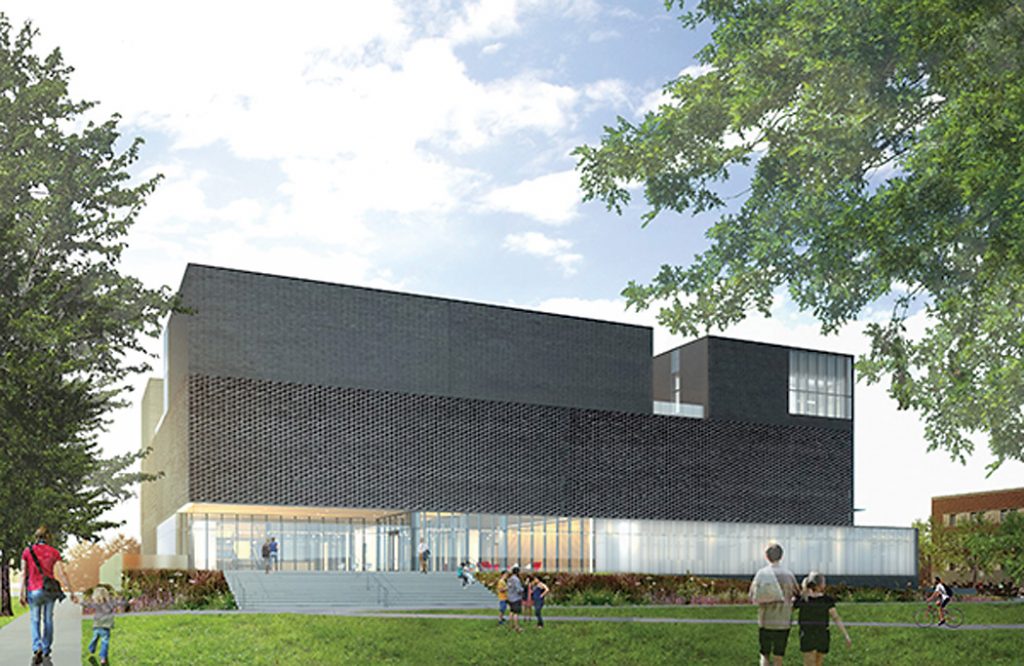 Work continues on the University of Iowa's new Stanley Museum of Art just south of the UI Main Library in Iowa City. Though museum patrons must wait another year before the ribbon cutting in the fall of 2022, those with an interest in art and a passion for learning are invited to engage with the museum's collection now by applying to become members of the first cohort of museum docents for the Stanley.
For years, museum docents shared their insights and enthusiasm with groups who visited the first University of Iowa Museum of Art (UIMA), providing background on the artists and their work, and inviting attendees to reflect on how the items in the collection helped them to understand the lives of others and their own experience as well. When the UIMA was destroyed by the flood in 2008, however, the docent program was put on an indefinite hiatus—one has lasted 13 years. Only one docent of that preflood cohort remains as the new Stanley prepares to open.
"Lack of art historical training is not a barrier," assures Joshua Siefken, the Associate Curator for Education at the Stanley Museum. More important than content knowledge are the communication skills and confidence required to lead a group through the galleries. "What we are really looking for are people able to speak confidently, speak directly, but also use classroom management skills, which are very useful as they take a group through the gallery and allow them to read the room. This is a person who really wants to engage with the community, who has a passion for teaching, and is seeking an opportunity to meet people in our diverse community."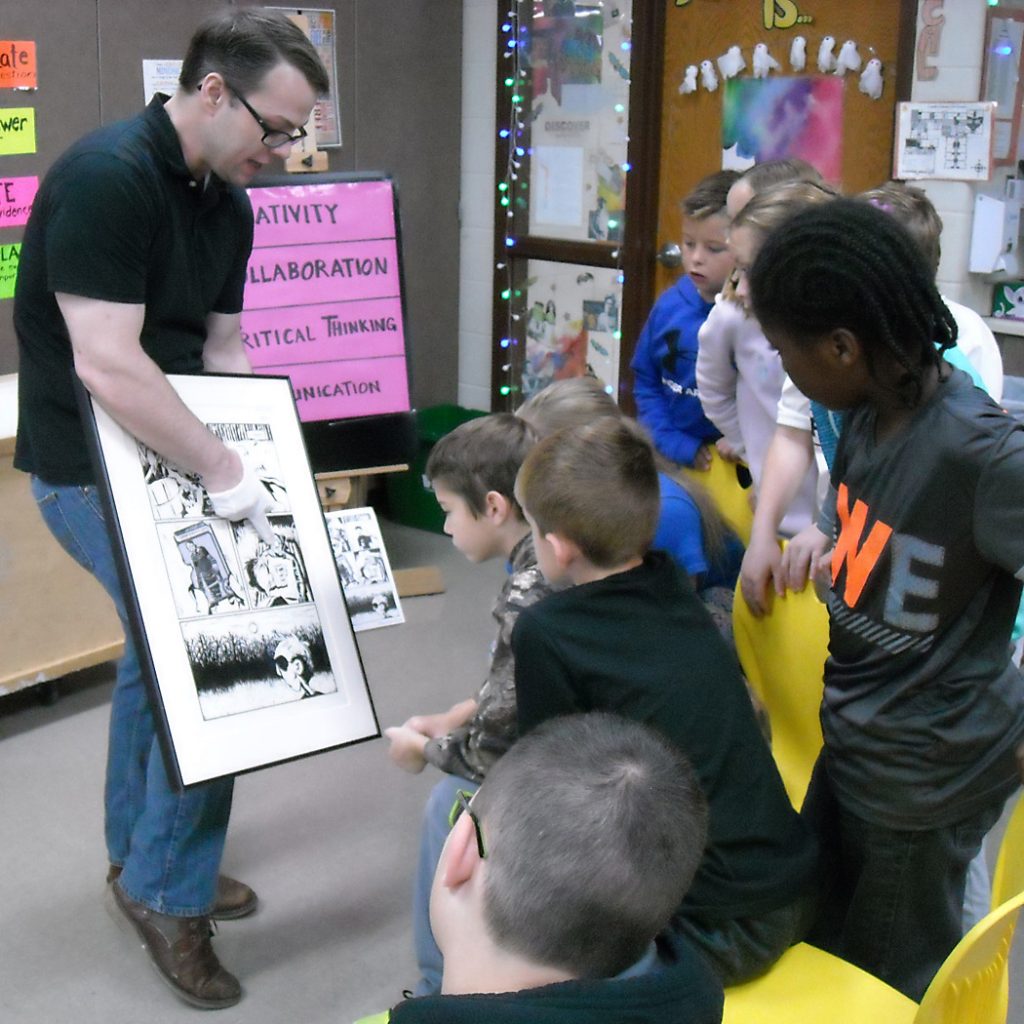 Jude Langhurst, the last docent standing following the flood and museum closure, agrees. "The most important thing to me is engaging with children," she explains. "To invite them to join in the conversation, to have their opinion validated . . . that is the value of docents."
Those applicants who are selected will be asked to commit to a full year of twice-a-month training covering both the history and significance of the museum's collection as well as education theory, classroom management, and public speaking. Upon completing training, docents will share the responsibility of shepherding student and community groups on two or more tours each month in addition to periodic training.
"When we go out to schools as part of the outreach collection, there is a lot of diversity in Iowa City, which is something that a lot of people forget," adds Siefken. "But there are some who seek out these different points of view and different cultures to expand their horizons, [so] we are reaching out to a wide range of different teacher's groups, different community groups, trying to bring members of our diverse community into the docent program."
June 30, 2021 Deadline!
If you are interested in applying to the University of Iowa's Stanley Museum of Art Docent Program, e-mail a resume or CV along with a letter of introduction describing your interest in the program to Associate Curator for Education Joshua Siefken (joshua-siefken@uiowa.edu) on or before June 30th, 2021. The museum plans to hire and train a new cohort of docents each year, so those unable to apply this year should keep an eye on the museum's website for their next call for docents: (https://stanleymuseum.uiowa.edu/about/opportunities/).