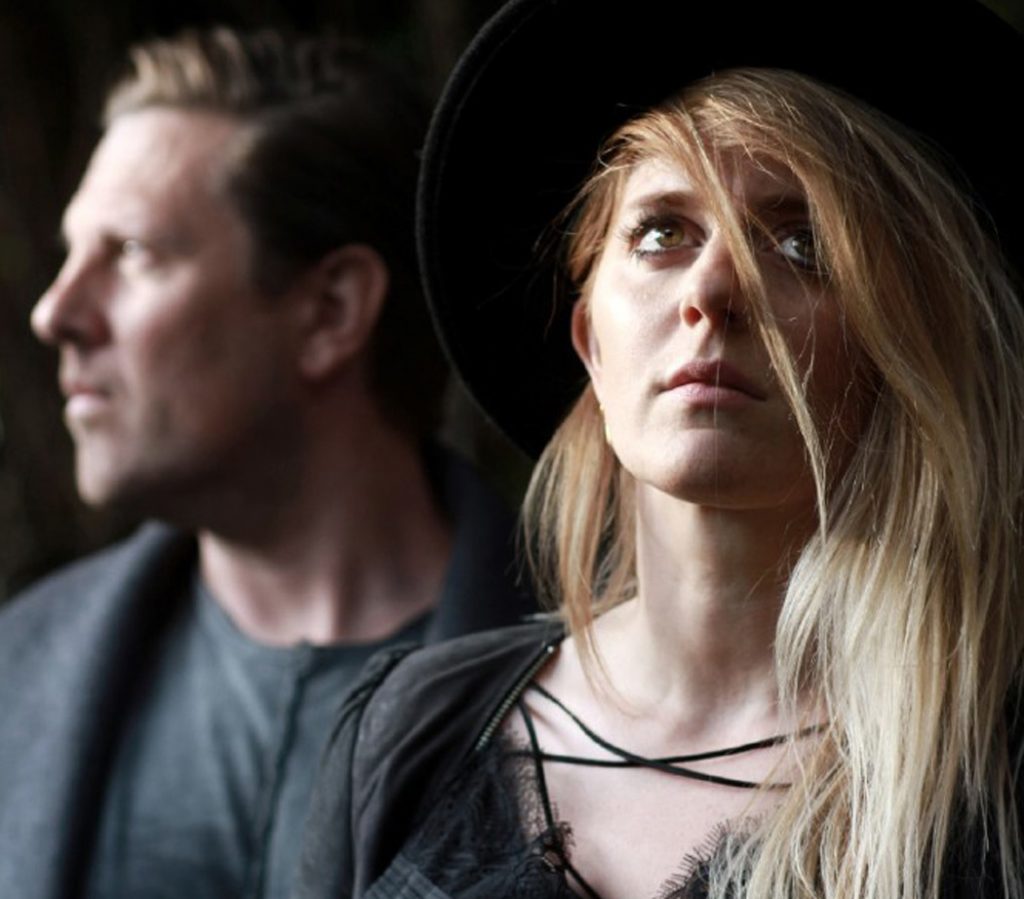 As a diehard fan of the downtempo UK electronica band Zero 7, I've tried to keep up with the sparse music releases of founders Henry Binns and Sam Hardaker, who formed the group in the late 1990s. Recently, I discovered that Binns, a master of sound mixing and keyboards, had formed a duo in 2016 with The Voice UK runner-up Bo Bruce.
The artists met in 2013 while producing Bo's top-10 album, Before I Sleep. They especially enjoyed songwriting together, and by 2015, they had married and decided to enter the Zero 7 studios to produce a debut LP, Bones of Man (2016), under the name Equador. Later came an EP titled Tribal War (2018).
Reviewer Joe McIndoe of Music-News.com describes Tribal War as a "stunning display of beautiful melodies and ethereal motifs, taking Bo's unique voice and fusing it with textures reminiscent of the '90s downtempo ambience."
Beyond her work with Equador, Bo provides vocal support to several producers in the electronic dance genre. I find her voice as satisfying as that of former Zero 7 singer Sophie Barker. Bo's subtle, sultry delivery entices listeners into a delightful sonic journey that's filled with splendid and unexpected nuance.
Equador's unusual chord changes add to the mystery, creating a friendly kind of darkness, yet one that's still unsettling. Their music weaves an adventure into infinite space, with stops along the way for exploring.
Listen to these recommended tracks from Equador:
"Bones of Man." In this title track from the 2016 LP, varied elements combine to create a magical experience. Slightly echoed lead and backing vocals, subtle electronic instrumentation, a two-handed Indian tabla, and other subdued percussion lift this downtempo song higher and higher, making it a deserving title track.
"Thin Air." This uplifting melody is a story about a boy who called off his engagement, declared his undying love for the lady, and then vanished into thin air.
"Blood." The song opens with joint male-female vocals, then shifts to Bo leading the way. The last 1:30 minutes of the track are a soaring choral and instrumental delight fading into the mist.
"Avalon." Both vocally and instrumentally, this one resonates with classic Zero 7 charm and an extended instrumental fade that is one of Henry Binns's signature contributions.
"Winter." Bo starts this beautiful song with a mood of sadness, using an image of barren, cold winter. The lyrics weave an uncertain story:
Silence
Calling through the smoke
Laid beneath the flames
And born to dust
Take me
Through the fallen trees
Hush me as I speak
We're born to dust
And when we cry
We come back to life . . .
Enjoy the free shared Spotify playlist "Equador" under DJ Andy Bargerstock. For more good music, visit FringeToastMusic.com.