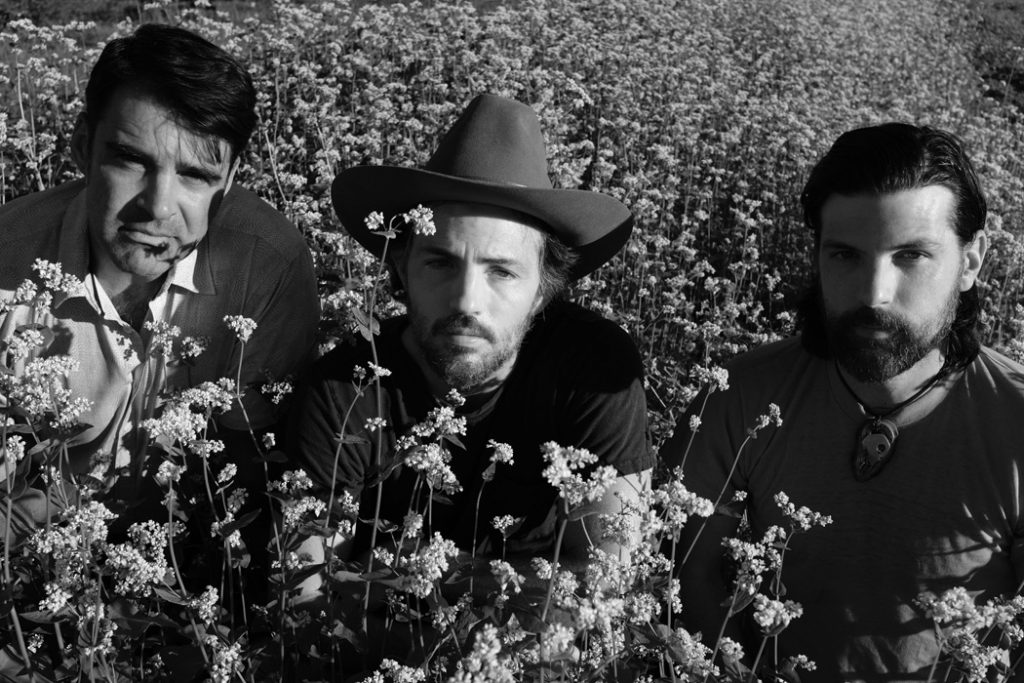 The term "hinterland" is usually meant pejoratively as a synonym for the boondocks or a backwater, a remote place where nothing ever happens. Some people on the coasts think of all Iowa in that way. When I told my New Jersey mother that I was moving to the Hawkeye State, she innocently asked me if the place had flush toilets yet.
Sam Summers, founder and organizer of the Hinterland Music Festival, said he meant the name literally. The original location of the fest was Waterworks Park in Des Moines. "It was on rural land on the other side of the river near an urban area," he said. But flood concerns moved the location 20 miles south to St. Charles, where it has been held ever since. Summers said the description is still apt. "I don't put a lot of effort into naming things," he mused. "The most important thing is to keep the music rocking!"
Hinterland began as a two-day celebration back in 2015, featuring such critically acclaimed acts as TV on the Radio, Brandi Carlile, Justin Townes Earle, and the Old Crow Medicine Show. In 2019 it expanded to three days and has included such famous names as Willie Nelson, Kacey Musgraves, and Jason Isbell. The planners expected to have a show in 2020 before the pandemic shut down all live music performances. Summers said even though it is 2021, they are well into scheduling the 2022 version and should have the lineup nailed down by this September.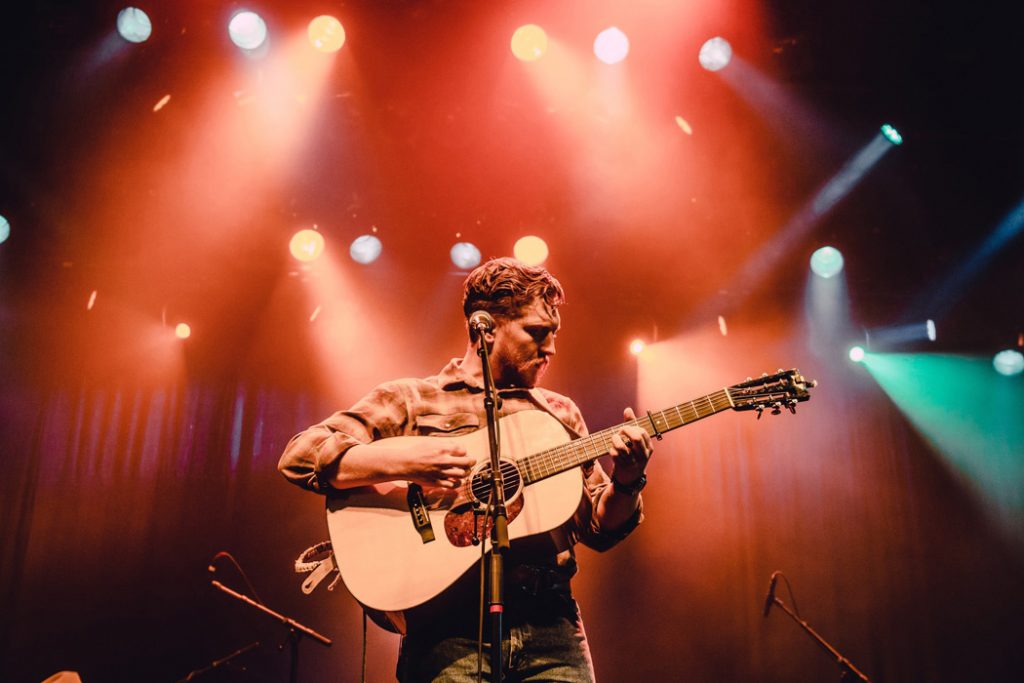 The 2021 Hinterland Music Festival will be held in St. Charles August 6-8 and will feature such talented and diverse artists as the Avett Brothers, Elle King, Tyler Childers, Leon Bridges, Tanya Tucker, Yola, Marcus King, and the Black Pumas. Three-day passes have already sold out, but there are some day passes still available. Summers suggested that people check the Hinterland.com website for updated information. He noted some tickets were still being held back for logistical reasons.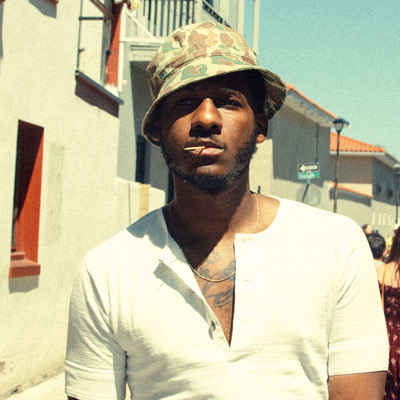 Based on advance sales, Summers anticipates a crowd of around 14,000 people. Hinterland staff have taken several steps to ensure the safety of its audiences and performers. They have augmented the size of the stage, opened new entrances, increased the number of porta-potties, added more food dealers, and enlarged the size of the camping areas by 60 acres. Vendors and staff will be expected to wear masks when not eating or drinking.The staff will also provide extra cleaning of high-contact areas and add touchless hand sanitation stations throughout the festival grounds and camping areas.
"The nature of a virus is hard to predict," Summers noted, "but we are doing our best to keep everyone safe. It's been over a year without live music. Now that things are starting back, we want to make sure they can continue without causing harm." A look at the schedule of other live music venues in Iowa shows that he is not alone. Many places are reopening in early August and September with live shows, including the Raccoon Motel in Davenport and the Englert in Iowa City.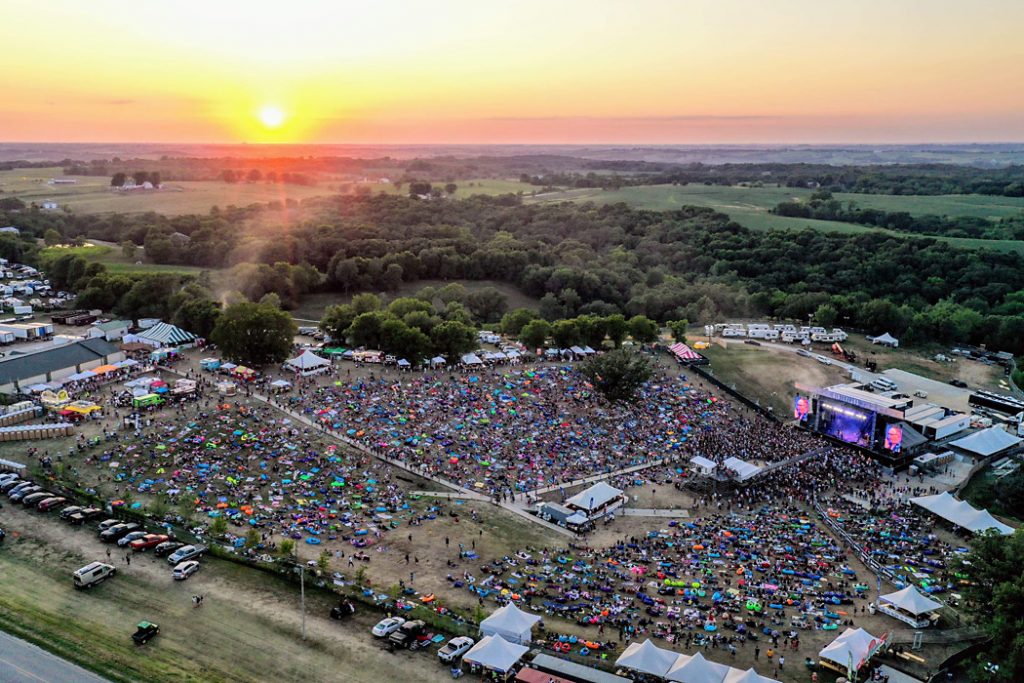 Summers began the Hinterland Music Festival so he could have a place to hear the music he liked. He's still the sole curator of the lineup. Summers boasted that Hinterland is one of the few music fests that announces their roster before selling tickets. Without wanting to name names, he chided other fests that relied solely on their past reputations to push products instead of advertising who will be there. "Why are you selling something without announcing who will be playing? That kind of tells you that they don't have confidence in the quality of their programming," said Summers, who does all the booking. Hinterland reflects his own personal preferences.
"This year's schedule contains a lot of acts I call 'anti-country country',' " Summers said. While he expects the big name artists who win and get nominated for Grammy Awards (of which there are several) to attract audiences, he's also a big fan of lesser known acts, including Charley Crockett, Orville Peck, Paul Cauthen, Kelsey Waldon, and other artists whose country roots can be found more in the music of 50 years ago rather than today. That does not mean they are socially or politically conservative. Indeed, several of the artists are openly gay and are social activists for various causes, such as climate change. Summers describes this music as "vintage sounding, mostly underground stuff" that has more in common with the music of Johnny Cash, Merle Haggard, and Loretta Lynn than that of Toby Keith or Blake Shelton.
Summers said the one act he would most like to book but has been unable to land is Neil Young. Every year, he says, he reaches out to Young's management, knowing it's unlikely to occur, but he feels compelled to keep asking anyway. Another artist he would love to get is Dolly Parton. Summers has struck out with her as well. "Neil and Dolly are offered hundreds of dates for every one they decide to play," Summers said. "The odds are slim. That won't keep me from trying."
In the meantime, this year's Hinterland Music Festival promises to be another rousing affair. It may be in the middle of nowhere, but it's guaranteed to be the center of the Iowa music scene the first weekend in August.
Performance Times
Friday, August 6
2:00 p.m. – Gates Open
3:00 p.m. – Hex Girls
4:00 p.m. – Cut Worms
5:15 p.m. – Yola
6:30 p.m. – Caamp
8:00 p.m. – Old Crow Medicine Show
9:30 p.m. – The Avett Brothers
Saturday, August 7
11:00 a.m. – Gates Open
11:30 a.m. – Lillie Mae
12:30 p.m. – Kelsey Waldon
1:30 p.m. – The Dip
2:30 p.m. – Paul Cauthen
3:45 p.m. – Shooter Jennings
5:00 p.m. – The Marcus King Band
6:30 p.m. – Tanya Tucker
8:00 p.m. – Black Pumas
9:30 p.m. – Tyler Childers
Sunday, August 8
11:00 a.m. – Gates Open
11:45 a.m. – Vincent Neil Emerson
12:45 p.m. – Bendigo Fletcher
1:45 p.m. – Charley Crockett
2:45 p.m. – Hamilton Leithauser
4:00 p.m. – Orville Peck
5:15 p.m. – Elle King
6:30 p.m. – Mt. Joy
8:00 p.m. – Khruangbin
9:30 p.m. – Leon Bridges
Festival Passes
– Friday GA Pass: $80
– Saturday GA Pass: Sold Out
– Sunday GA Pass: $80
– 3-Day GA, VIP, Saints: Sold Out
Camping Passes
– 3-Day General Tent Camping: $35
– RV, Glamping, Reserved: Sold Out
Parking Passes
– 3-Day General Parking: $25
or buy day of the festival for $10 per day, cash only
Kids 12 and under will be admitted free to the festival with a paying adult.
Avenue of the Saints Amphitheater, 3357 Saint Charles Rd., Saint Charles, Iowa
For more information and ticket availability, visit HinterlandIowa.com.