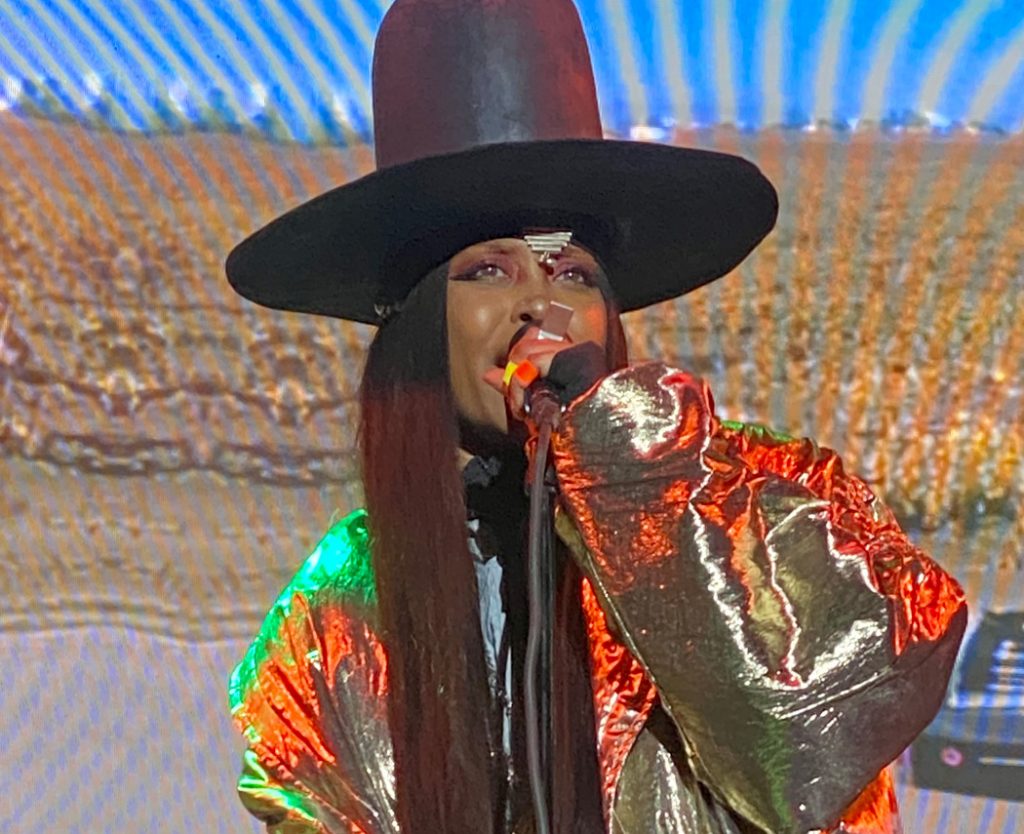 While the pandemic is not over, rock festivals are back. Iowa's own Hinterland Festival was successfully held in St. Charles back in August without any serious complications. Two of the best festivals held in September were the Pitchfork Music Festival in Chicago and Nashville's AmericanaFest. Comparing these events reveals much about the state of live music in America.
After attending both festivals, I found that two things really stood out. First, audiences are hungry for live music. Both of these events were cancelled in 2020 because of COVID. This year, the shows were packed. Safety precautions were taken, with proof of vaccination required for entry and masks strongly encouraged. Second, the musicians themselves were thrilled to play for actual audiences again. Many mentioned that this was the first time they had performed for a live audience in over a year and they were grateful for people showing up.
Pitchfork
Pitchfork was held outdoors in Union Park (Sept. 10-12) at three separate stages with overlapping shows. More than half the acts were female (e.g., Jamila Woods, KeiyaA, Kelly Lee Owens) or female led (e.g., Katie Crutchfield and Waxahatchee, Eleanor Friedberger and Fiery Furnaces, Frances Quinlan and Hop Along). The headliners each night were also all women (Phoebe Bridgers, St. Vincent, and Erykah Badu). This female bias was reflected in the audience as well.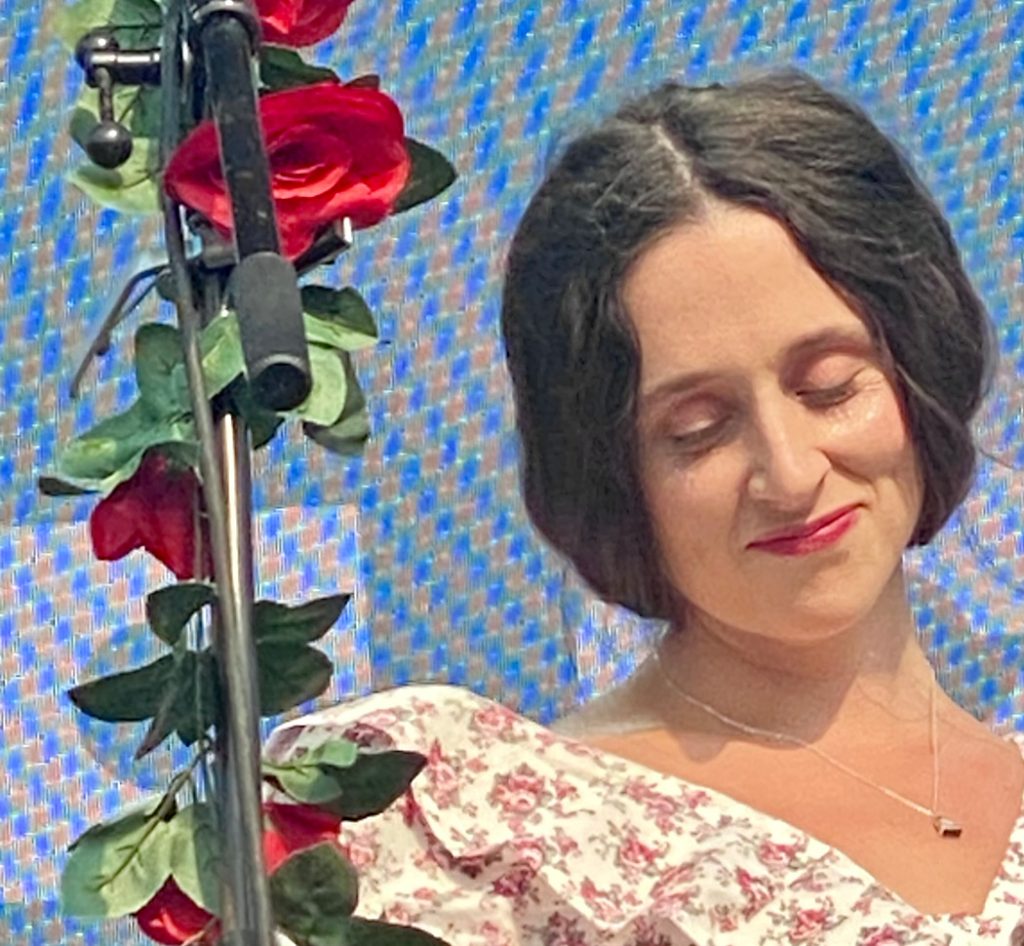 Approximately half the crowd wore masks despite being outside. The artists and audiences expressed happiness at being present, but there was also a palpable sense of wariness. When Flying Lotus asked from the stage, "Are the best days behind us?" they were greeted with shrugs of uncertainty. Many responded vocally with "Maybe."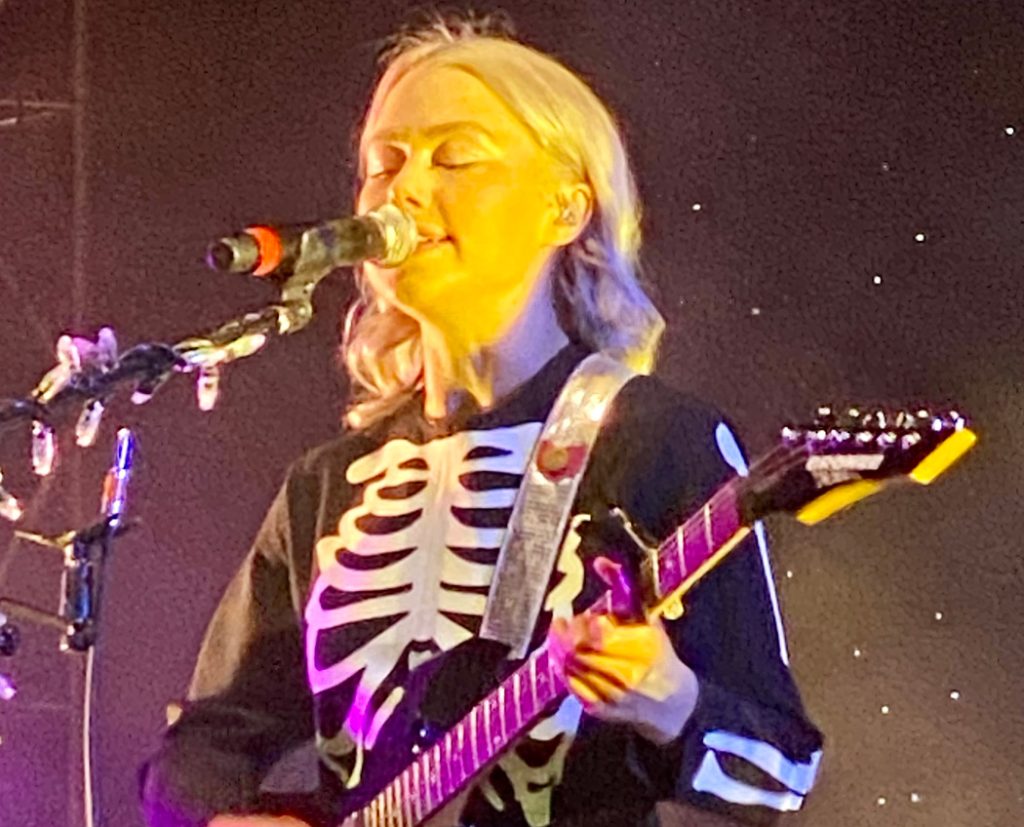 Many artists said they were performing songs written during the pandemic, and several of the songs, such as Caroline Polachek's "Sunset," seemed reflective of the uncertain times. That said, people were clearly having a good time. "It's good to see so many beautiful humans together," Animal Collective announced from the stage, and this was a sentiment expressed by many.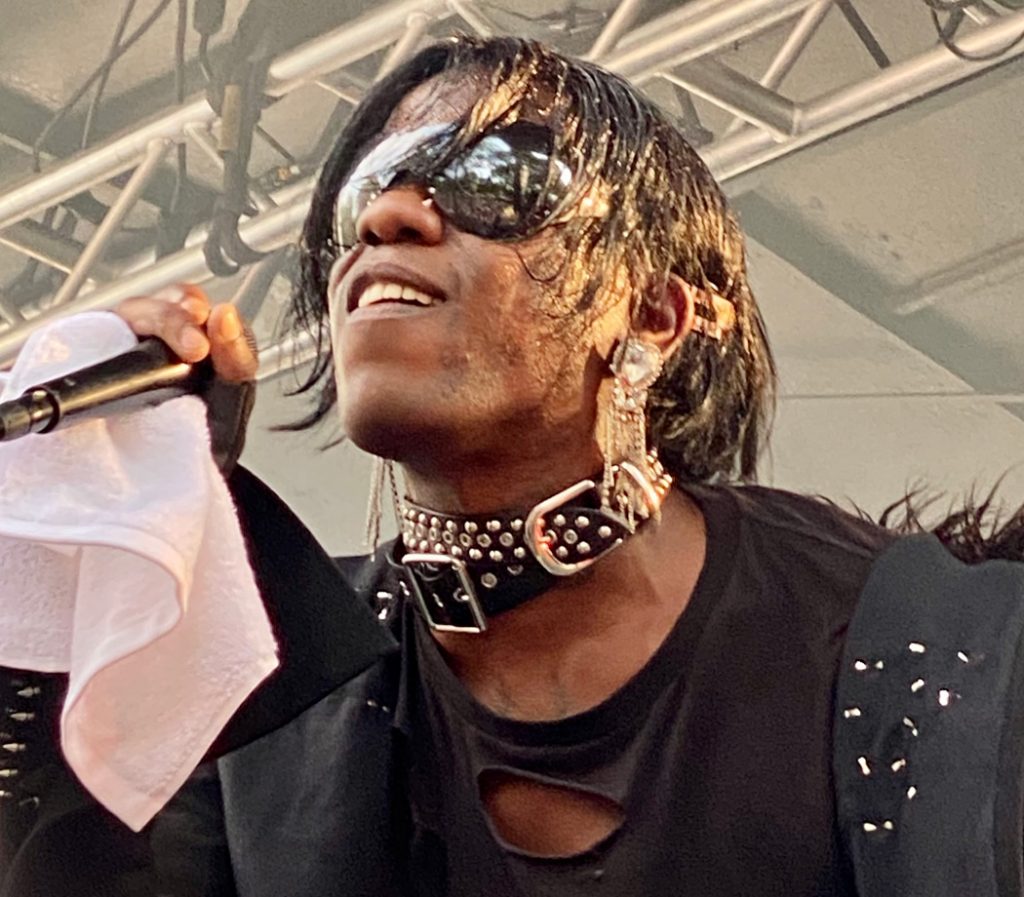 The five best shows I witnessed included Yves Tumor's 1980s-influenced experimental dance music; the moody, alt-rock style of Canada's Weather Station; Korean-American singer-dancer DJ Yaeji; and two female-led indie folk bands: Big Thief and Waxahatchee. These and many other artists from all genres gave wonderful performances, from avant-garde (Black Midi) to punk (Dehd) to hip hop (Danny Brown) to pop R&B (Faye Webster) to hard rock (Dogleg) to funk (Thundercat) to multi-genre acts (Bartees Strange).
Each of the headliners brought their own special flare to the evening. Phoebe Bridgers dressed up in a skeleton costume and gleefully danced across the stage. St. Vincent brought three dancing girls behind her and struck poses for an enthusiastic audience captured by her animated singing, personal charisma, and slashing guitar. Erykah Badu had the audience wait almost 30 minutes before starting and ended the festival with a theatrical set. Most of the sold-out audience of 20,000 remained present and enthralled until the very end.
AmericanaFest
AmericanaFest (Sept. 22-25) is a conference as well as a music festival. The program offered sessions on everything from how to increase racial diversity in the industry to how to get songs played on the radio. As at Pitchfork, all attendees were required to prove they were vaccinated before entering venues and encouraged to wear masks. However, most individuals did not wear masks even when watching indoor shows—and most shows were indoors. While the conference sessions were well attended, most people were there for the music.
While some artists addressed COVID from the stage, most spoke of it obliquely rather than directly. Others made humorous comments about the fact they were playing for a live audience for the first time in more than a year (Natalie Hemby said, "Now we can go back to grasping hands, hugging friends, and shaking children"). While shows attracted decent-sized crowds, they were smaller than in the past. According to a local newspaper, the planners limited ticket sales by significantly raising the price and limiting the number of tickets one could buy. This couldn't be confirmed by official sources, but my personal experience was that I could enter any venue at any time and get right in front of the stage—there was always room.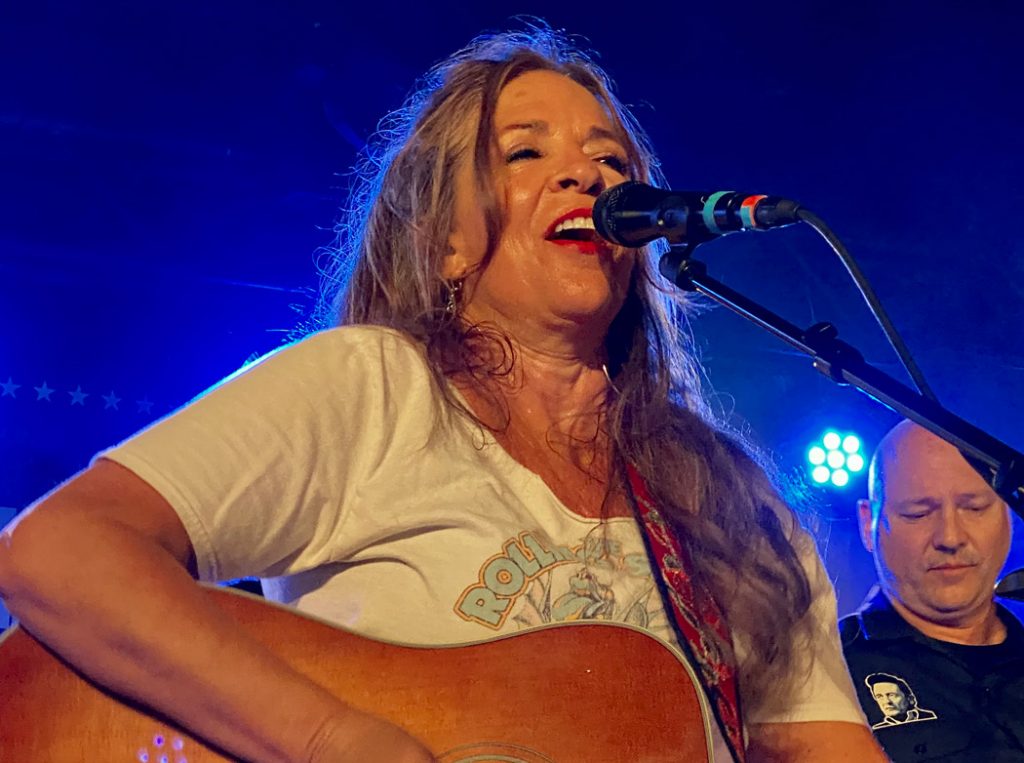 As with Pitchfork, AmericanaFest was dominated by women. The five best shows were bluegrass and gypsy artist Sierra Ferrell, country crooner Maggie Rose, roots rocker Lilly Hiatt, country singer-songwriter Carlene Carter, and gothic soul singer Suzanne Santo.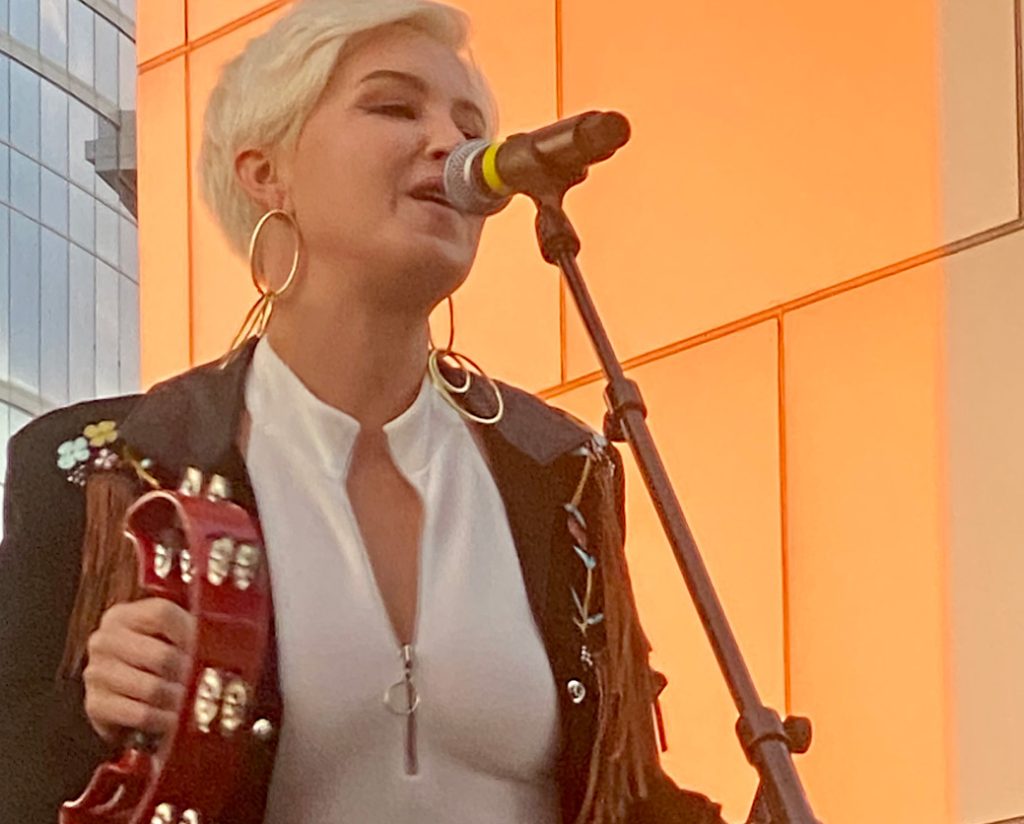 Other notable performances included the Southern rawk stylings of Marcus King, the soulful folk vocals by Ruthie Foster, the sultry blues of Sue Foley, the retro country western of Whitney Rose, the country pop of Brittney Spencer, the Tex-Mex country by the Mavericks, the rockabilly of Rosie Flores, the story songs of Brandy Clark, the folk of Aoife O'Donovan, and many, many more.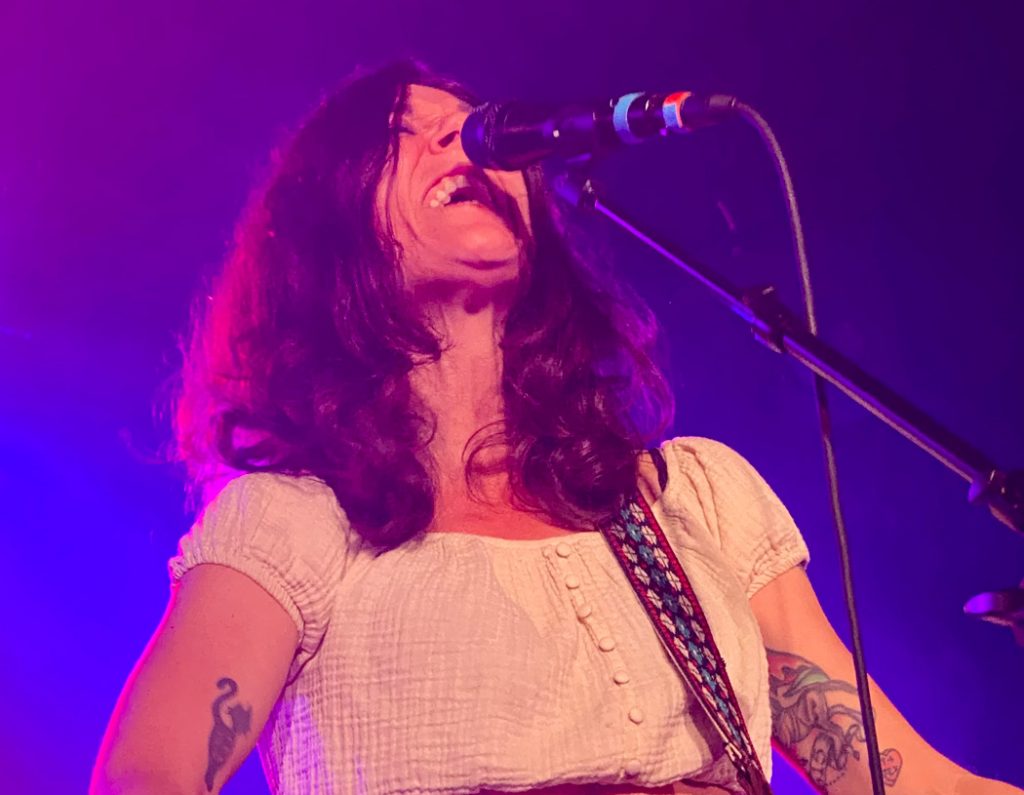 "It's been a wild ride," Sierra Ferrell said during one of her sets. (Unlike Pitchfork, many of the artists played more than one show during the four-day event). She was referring to the fest schedule, but this comment was true of the music industry during the past 18 months. She and others looked happy to be out experiencing live music again, even if a bit scared for safety. The Pitchfork Music Festival and AmericanaFest proved audiences are still willing to go out and hear live music, and artists were more than willing to play for them.