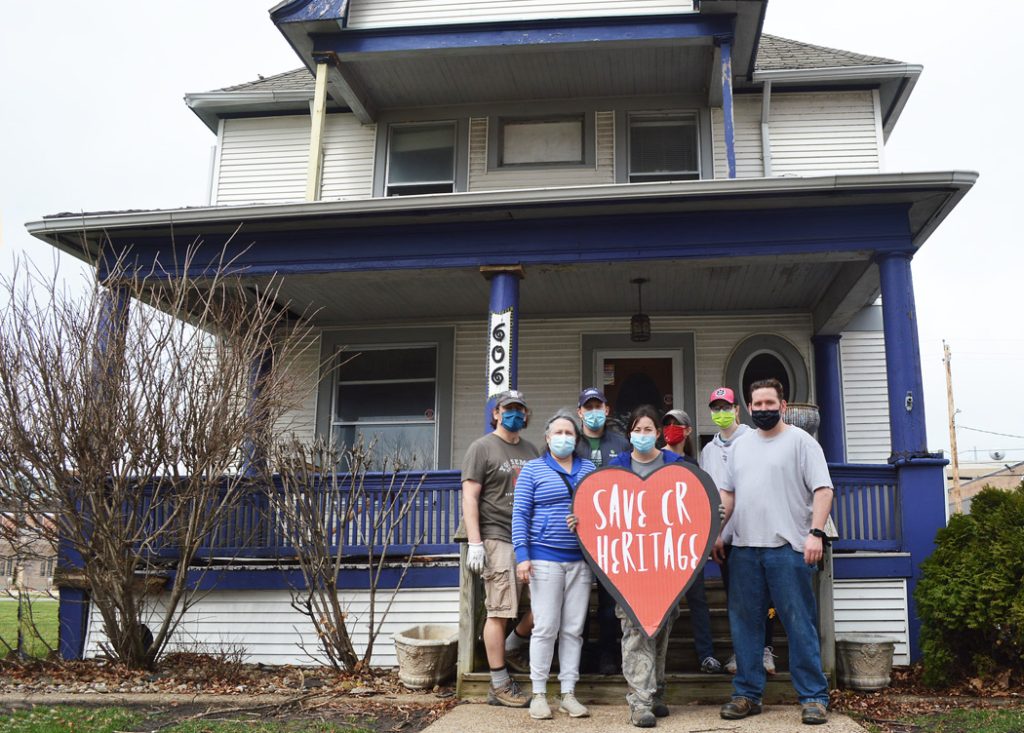 An early-1900s house that was once at risk for demolition will soon become headquarters for the nonprofit Save CR Heritage, which was created in 2012 in response to the demolition of two historic churches.
The public is invited to the dedication of the J.E. Halvorson House, 606 Fifth Ave. SE, on Friday, Oct. 15, with walking tours of the house and neighborhood that day and on Saturday, Oct. 16.
The house is named in honor of board member and volunteer John Erik Halvorson, who was killed in a car accident in 2020 as he was driving to work. The 32-year-old and his wife, Nikki, had devoted countless hours to historic preservation in Iowa.
Late last year, Mercy Medical Center agreed to sell the house to Save CR Heritage for $1. Mercy retains ownership of the land, and the 1905 home will eventually be moved.
CR Heritage will use the J.E. Halvorson House as its headquarters for meetings, workshops on window restoration and other skills, and sales of architectural salvage items, such as vintage doors, windows, sinks, heat registers, and wood trim that volunteers have saved from demolished homes.
Organized in 2012 in response to the demolition of two historic churches, Save CR Heritage is a 501(c)(3) dedicated to raising awareness about the value of historic buildings to strengthen the community, conserve resources, foster economic development, and provide a unique sense of place.
Cedar Rapids Historian Mark Stoffer Hunter, who will lead walking tours Oct. 15 and 16, said of the 60 homes in a five-block stretch of Fifth Avenue SE in 1925, the J.E. Halvorson House is one of just three that remain.
Thomas and Edith Leinbaugh, the home's first occupants, lived there from 1907 through 1920. Thomas was a clerk for the Railway Mail Service. Subsequent residents included grocery store owners, a nurse, a barber, Rialto Theatre staff, a Wilson packinghouse yardman, and a Colonial Bakery salesman.
An ornate staircase, pocket doors, a back staircase to the small servants quarters, and other original features remain intact, even as demolition preparation left gaping holes in the walls.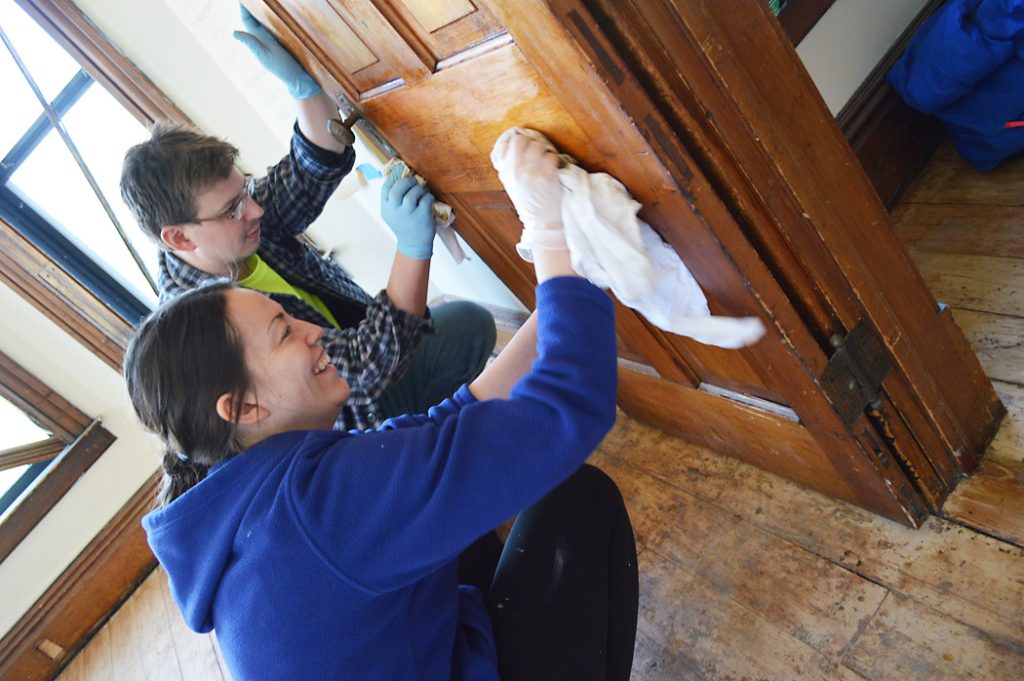 A Linn County Historic Preservation Commission grant funded plaster repair through Precision Drywall of Cedar Rapids, with work by skilled fourth-generation plasterers Richard Haverland and his brother, Terry. Cost-share through the Iowa Department of Natural Resources Solid Waste Alternatives Program provided funding for door and window display racks. The President's Fund of the Greater Cedar Rapids Community Foundation provided a grant towards a new furnace.
Admission for the neighborhood walking tours will be $10 per person, while tours of the home are free (face masks required indoors), with donations accepted toward the building relocation fund. Annual memberships of $25 will be sold during the building dedication weekend. Members receive a free walking tour and salvage discounts.
Follow Save CR Heritage on Facebook, at www.savecrheritage.org, or email: SaveCRHeritage@gmail.com
Cindy Hadish is a Save CR Heritage board member and volunteer.