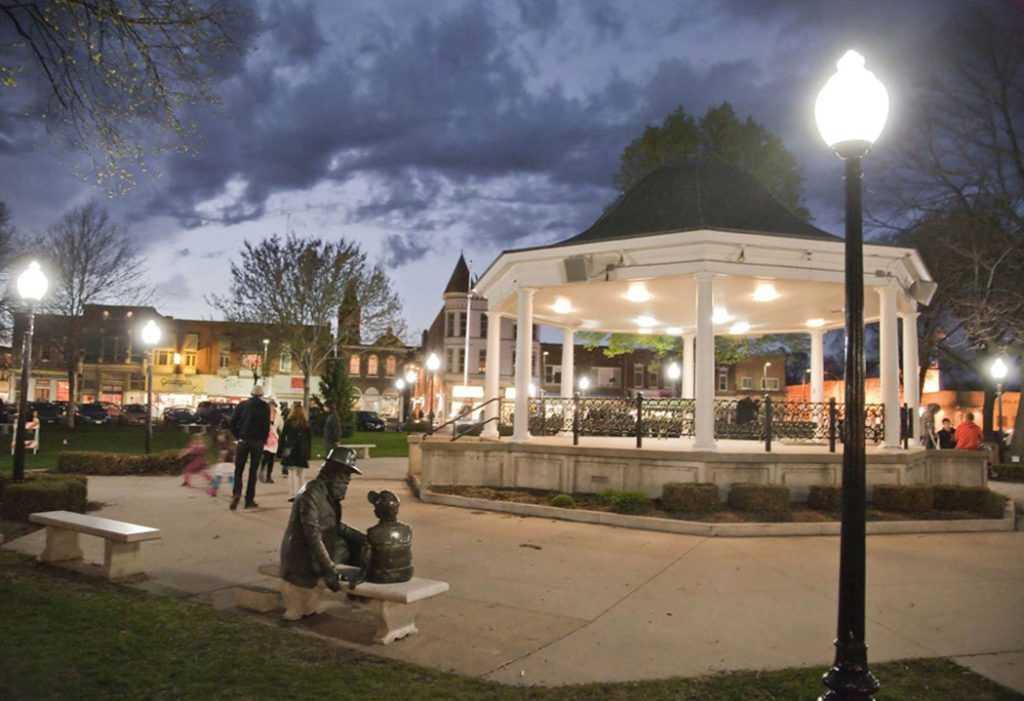 Most of the retailers who have chosen to enter a specialty field simply love what they do. They aren't just moving pretty boxes for a paycheck. They are turning the world on to the things that they love and believe in, and they genuinely hope to enrich the lives of their clients. They practice what they preach.
In a big city, with the sheer volume of people looking for their expertise, these experts can make a great living. But when one of these experts decides to create a specialty business in a small town, it's not a decision to be made lightly, nor one based on the concept of "location, location, location" alone. Instead, it's based on discovering a place the specialist believes can support their desired quality of life. Physical environment, cultural sophistication, and like-minded neighbors are just a few of the factors that have made them veer from a bigger city with a larger buying population. They have made the decision that the smaller city they've chosen is savvy enough to appreciate and support their business.
Ideally, these businesses must also create an online presence to make additional sales regionally, nationally, and internationally. Without reaching beyond city limits, they may never attain the financial success that their expertise deserves. But once that is done and they can count on an adequate income, the small-town local store can become a true labor of love.
Fairfield has been particularly blessed with retail outfits that are based upon the owners' love for their products or services. In food and drink alone, we have award-winning cideries that brew their own products, plus beloved coffeehouses and teashops. Over a dozen restaurants represent cuisines from around the world, including India, Thailand, China, Greece, Mexico, the Middle East, Ethiopia, and America too. Other culinary artisans make breads, pastries, and tacos. We have big-city sommeliers hand-picking fine wines for sipping in pleasant environments.
Our gifts extend far beyond food. We have specialty retailers representing collectibles, Native American crafts, roller skates, home goods and kitchen supplies, health products, Nepalese crafts, and South American textiles. Brilliant artworks of all varieties are on display at several galleries as well as in stores on and off the Fairfield square.
Many of our industrial companies have a similar bent for doing what they love. They use waterjets to cut stone into intricate artworks, fabricate and restore world-class stained-glass windows, and create realistic skylights on ceilings.
I fancy myself as one of these specialists. Over the decades, I've worked at some of the finest audio salons in the world. Funnily, the lifestyle of Fairfield is so full of creativity that casual visitors pick up on subtleties that some of my most dedicated hobbyist clients could not detect.
I invite you to explore all of our specialty shops. It's time to discover that you don't need to go to the big city to do world-class shopping. Fairfield retailers have all made a very serious choice to be here. Give them a chance to show you what they love.