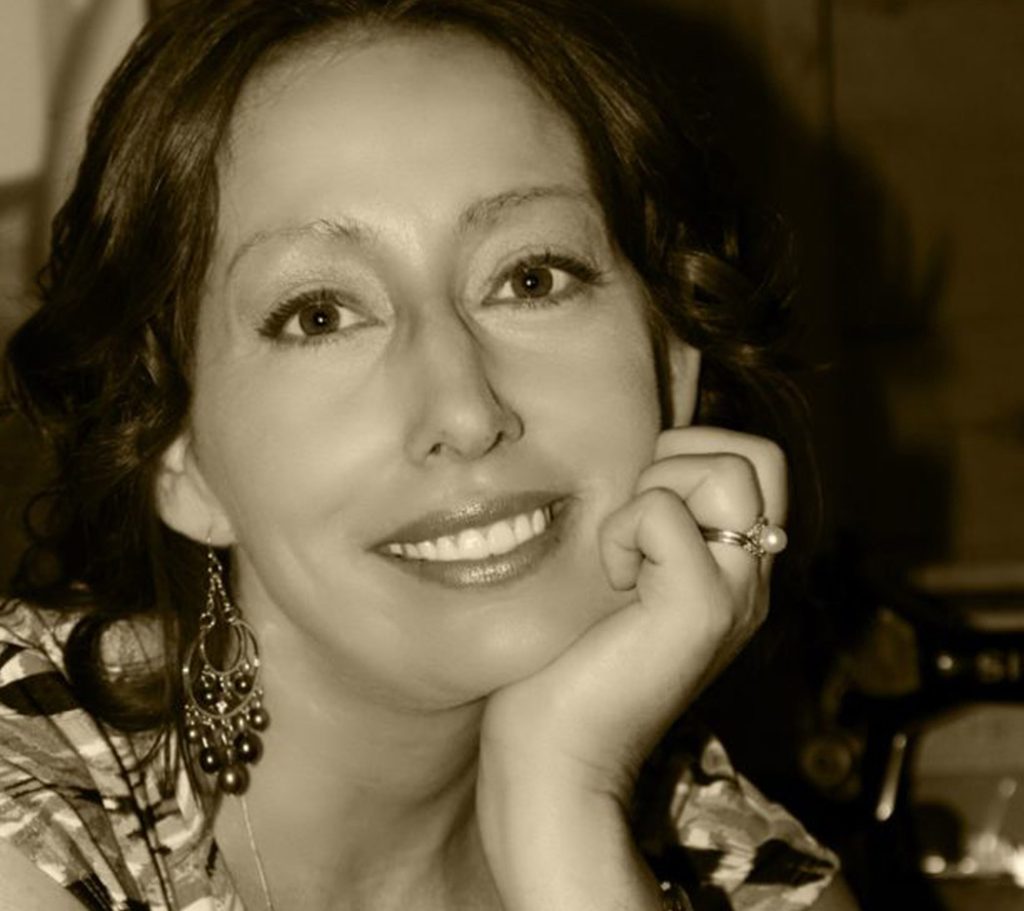 I am a big fan of Misty Urban's short fiction. Here's an excerpt from my review of one of her collections of short stories:
"Even as Urban tries new approaches from story to story, she maintains her focus on characters and their longings. 'The Necessaries' is populated with individuals every bit as memorable—for their hopes, their disappointments, and their unique voices—as those found in 'A Lesson in Manners.' Urban's new collection is exciting not just because the stories found within it are strong, but because this collection demonstrates that she is a writer intent on pushing herself to stretch in new directions."
Urban has released a new collection, Married, Living in Italy, this year, and it is certainly on my to-read list. But I was also intrigued to discover she had self-published a novel this summer. My Day as Regan Forrester is a comedy with some seriousness at its center. In some ways, it strikes me as a departure from her short fiction, but given the range Urban displays in her short work, it is perhaps more accurate to say that the novel is in keeping with her spirit of exploration as a writer.
Urban, who lives in eastern Iowa, answered questions via email.
I think of you as a writer of exquisite short fiction, so I was intrigued when I saw you had published a lighthearted romp of a novel. What can you tell me about its origin?
Exquisite? Aw, thanks! When I was assistant professor at Lewis-Clark State College in Idaho—one of my favorite jobs ever, by the way—I had a habit of starting novels during breaks and summers, and then abandoning them when the semester got in swing. One summer I felt like breaking out of literary fiction, so I thought, Midwest mom/Hollywood starlet body swap story! That'll be fun. I imagined Beth, with her Midwest heart and values, coming in to fix Regan's wobbly life, while sweet, dopey Regan goes on a spree with Beth's adult things. There was a lot of comedy in that premise—Beth screwing up the Hollywood glamor thing, Regan wreaking havoc back home—but that version fizzled on me.
Later, after a career change and learning how to write a novel, when I had a lot more discipline about finishing writing projects and the time to devote to them, I came back to this story. And the story question wasn't, how will Beth fix Regan's life? It was, why is Regan trying to escape her life, and how can Beth stop the danger threatening both of them? The premise went a shade darker than I had anticipated, but I liked injecting high stakes into a silly situation.
This novel ended up being built like many of my short stories: problem, complication, complication, complication, let the characters fight it out at the end. Straight-up five-part dramatic arc. There aren't subplots, multiple points of view, or multiple storylines to manage. But this novel did make me learn how to write the cliffhanger chapter ending, and a lot of readers have told me it worked—they couldn't put the book down. So I'm glad I nailed the suspense part, considering much of the plot is action, unlike my short stories, where most of the action happens inside.
The characters in My Day as Regan Forrester are well aware that they are living inside the Freaky Friday trope. What is it about body swapping stories that you find appealing—and why do you think readers enjoy them?
Reading is essentially a body swap exercise, isn't it? Maybe all narrative is. Like Dr. X, we put ourselves in Cerebro and we can be in anyone's mind, anywhere. The body swap lets us see through another person's eyes, walk in another person's shoes—something we can never, with our own consciousness, do. It's thrilling and deeply questions the whole nature of identity, which is a fun question, I think.
But the premise also appeals to me for the discoveries it allows. Where a fable like The Prince and the Pauper has a lesson about humbling the great and appreciating the ordinary, the Freaky Friday version I love—the film version with Jamie Lee Curtis and Lindsey Lohan—is about two people mending a fraught relationship and coming to a real understanding of one another's passions and strengths. I started Beth and Regan's story as a kind of fractured fairy tale, where the twist is there for giggles: What if a Midwestern mom on the cusp of a midlife crisis gets to be a svelte young Hollywood starlet—and realizes the girl's life is crummy? Fun! But when I realized that Regan is fighting for her life, a deeper story opened up. Suddenly these two women have to save—and learn from—each other, each using the other's skills. Their unexpected connection, the way they have only this total stranger to rely on, became the heart of the story for me.
Tell me about your experience as an indie author.
Oh, so many lessons learned! The upside, as for many indie authors, is the total creative control. I've wanted to have my own publishing company since I graduated from college. Obviously, with print-on-demand outfits, there is now a very low-capital way to do that. I created my own imprint, Canty Dames (CantyDames.com); bought my own ISBNs, bought a template for book design, hired an awesome cover designer, built a website, and published the book.
The challenging part to being your own publisher is, of course, that a million books are being released every day. How do you help readers find yours? I continue to find the promotion and marketing part daunting, but I'm hoping to learn. Or hire an awesome assistant.
Do you think of yourself as an "Iowa author," and if so, what does that mean to you?
I think of myself as solidly Midwest, both in birthplace and current residential situation, and, inescapably, in ethos. As a huge fan and member of the Midwest Writing Center, based in the Quad Cities, I have come to see myself as an author grounded in a regional writing scene. I don't feel I necessarily have anything new to report about life as a white woman in the Midwest—though that'd be nice, to offer some fresh insight. But it is important to me to help other writers learn how to tell their stories and to promote the local literary arts. So as far as it demarcates the range in which I'm active, I adopt the Midwest/Iowa/QC author mantle gladly.
Speaking of which, Midwest Writing Center Press is releasing, very soon, an anthology entitled These Interesting Times that collects stories, poems, essays, and artwork from regional authors about surviving 2020, that memorably terrible year. It's a marvelous collection full of warmth, humor, trauma, hope, loss, discovery, and resilience. The voices are brash, tender, thoughtful, grieving, and gorgeous. The book is available for preorder now at mwcqc.org.
What are you working on next?
I have three historical romances and a contemporary romance under contract with Scarsdale Publishing, which I hope will be released soon. The rom-com was me learning how to write a rom-com and having a great time with it, and there's a potential series there (it takes place in the same world as Beth and Regan's story, and it will be so, so fun for me when readers find the link).
My historical novels are set in the 18th and 19th centuries, loosely connected by a school in England, Miss Gregoire's Academy, that is quietly and radically grooming young women to have careers in a world where—well, we know the limitations. They're all romances so far, because I love a happy ending, and I love creating these women with diverse interests who keep pushing the boundaries of what is possible in their world. Right now I'm writing more novels set in Miss Gregoire's world, but someday I want to branch back into literary fiction and write a novel about the figure who was central to my medieval scholarship, the fairy Mélusin.